Syed Babar Ali is not an ordinary businessman. He led the establishment of the Lahore University  of of Management Sciences (LUMS) in 1985 of which he is the first Pro-Chancellor. He is an enterpreneur, an educationist, a member of WWF( World wide fund for nature). He is the founder of Babar ALi foundation. He is amongst the 12 business leads of Pakistan. 
    
| Title | Description |
| --- | --- |
| Personal | |
| Name: | Syed Babar Ali |
| In Urdu: | سید بابر علی |
| Famous As: | Businessman |
| Nationality: | Pakistani |
| Education: | Graduation from PU |
| Religion: | Islam |
| Profession: | Owner of Business school |
| Website: | https://sbasse.lums.edu.pk/ |
| Awards : | He received honours and awards from the Government of Sweden, the Netherlands, an OBE from Britain (1997), and was awarded an Honorary Doctorate Degree of Laws from McGill University, Montreal, Canada (1997) |
| Born | |
| Date: | 30 June 1926 |
| Place: | Lahore |
| Family | |
| Ethnicity: | Syed |
| Spouse: | Parvin Ali |
| Parents: | Syed Maratib Ali and Mubarak begum |
| Siblings : | Syed Wajid Ali, Kishwar Abid Hussain, Syeda Surayya Sultana, Syeda Fakhra Sultana, Syed Afzaal Ali , Syed Amjad Ali, Syeda Sarwat, Syeda Sitwat, |
| Career | |
| Company Name: | Lums, Ali Institute of Education for training of primary and secondary school teachers, |
| Net Worth: | 46 million |
| Years Active: | Before partition |
| Title : | Packages group |
Introduction

Syed Babar Ali is the man behind Packages, Milkpak, LUMS and Ali Institute. He is a great industrialist and a most successful entrepreneur of Pakistan. LUMS's School of Science & Engineering is also named after him. He is also on the board of various other educational institutions like Aitchison College, Kinnaird College, and Lahore School of Economics. He has set up numerous companies in Pakistan including Nestlé Pakistan Limited, Tetra Pak Pakistan Limited, IGI Insurance Company Limited, Tri-Pack Films Limited, and IGI Investment Bank. His most recent venture is Lahore's Packages Mall, named after his successful paper and board mill of Packages Group. His numerous ventures have helped him accumulate a net worth of Rs. 46 billion. [1] Introduction  
Family

Syed Wazir Ali, Babar Ali's grandfather, first started his business in Ferozpur. His death left his two sons – Syed Ehsan Ali and Syed Maratib Ali – struggling for its resurrection. With the help of their father's close friends, they eventually got back on their feet. Babar Ali, Maratib Ali's son, carried on his family's legacy with equal commitment. In more recent history, his ancestors, the three Fakir brothers, Azizuddin, Imamuddin and Nuruddin, were key members and close confidants in the court of Maharaja Ranjit Singh who ruled Punjab from 1799 to 1849. His family history includes colorful anecdotes and folk memories from the life and times of the three Fakirs and their interactions with Ranjit Singh. He recalls the fascinating tale of the way in which Fakir Nuruddin negotiated and helped acquire the infamous Koh-i-noor diamond from Shah Shuja of Afghanistan. Fakir Nuruddin he recalls, also met with Sir Metcalfe, then Governor-General of British India and negotiated a key treaty that mitigated British invasions of the Punjab. 
Birth
Syed Babar Ali was born in Lahore on June 30, 1926 to Syed Maratib Ali and Mubarak Begum. His father together with his brother owned a military contracting business that catered to the British Army. He is the 8th child in a family of nine children.
Childhood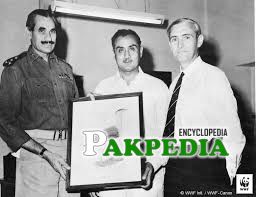 In his autobiography, He tells of family holidays while growing up spent in Murree Hills and Srinagar in Kashmir, and local outings at the Lawrence Gardens in Lahore as well as movies at the Majestic Cinema. They generally drove to their holiday locations in the family car, a Fiat Minerva. In those days, hawkers sometimes came from as far away as China to sell table cloth and beautifully hand embroidered cotton and silk fabrics. He also recalls several Chinese restaurants in Lahore. Puppeteers, or putliwalas, came to entertain the children of Lahore from Rajasthan. Favorite street foods in those days included pooris and sweets, not much different from today. Unique to Lahore were the khatai biscuit, kabobs and kulfas (similar to kulfi). 
Education

Syed Babar Ali started his education at the Sacred Heart Convent in Lahore and began attending Aitchison College in 1934, when he was eight years old. Ink pens were used in those days with special nibs: the g-nib for English and the z-nib for Urdu. While English was the primary language used in school, Punjabi was the language spoken at home and amongst his friends. He obtained his High School Certificate from Aitchison and went on to earn a Bachelor of Science from the Government College of Lahore in 1945. He fondly recalls the friendships he formed at Aitchison, many of which have lasted his entire lifetime. One such example is his childhood best friend, Harcharan Brar, who went on to become the Governor of Haryana and Odisha states in India and eventually became the Chief Minister of Punjab in India. After Aitchison College, he did graduation from the Michigan University at Ann Arbor. He briefly studied at the Harvard School of Business, which not only taught him business skills but also gave him an idea of setting up a model business education institution which later translated into LUMS. [2] Education 
Interaction with Jinnah the great

As he grew up, he and his brothers favored the Unionist Party initially and eventually began to follow the Muslim League led by Muhammad Ali Jinnah. His best friend Harcharan Brar favored the Congress party, though this difference in political leaning absolutely did not affect their friendship. They had a very tight bond and both friends spent considerable time at each others' homes. In 1944 he was on a trip to Bombay with his brother Wajid, when he had the pleasure of having lunch with Mr. Jinnah. Later in 1945, he was in Delhi when under a completely different circumstance, he ended up having lunch with Mr. Jinnah again, this time overhearing a discussion about their efforts to start a car factory. He was in awe. In 1946 he had a third encounter with Mr. Jinnah when his mother hosted a ladies garden party at their home, to host Ms. Jinnah. Their home was near Mamdot Villa, where Mr. and Ms. Jinnah were staying as guests of the Nawab of Mamdot, who was also the President of the Muslim League in Punjab. 
At the time of partition

On August 14 and 15 in 1947, the Pakistani and Indian students at University of Michigan gathered together to celebrate independence. One of Syed Babar Ali's Indian friends sewed both a Pakistani and an Indian flag, both of which were raised side-by-side at the celebration at the Reckham Auditorium. There was great jubilation and excitement about independence. His family back home was in Lahore and did not have to migrate. However, his best friend Harcharan's family left for good along with several other friends who were Hindu and Sikh. Later that year, he got the chance to volunteer as a bag carrier for a delegate at the first Delegation to the United Nations in New York. There he got to witness the decision to create Israel. The experience reinforced his interest in international affairs. 
Marriage

His eldest brother Syed Amjad Ali was appointed as Pakistani Ambassador to the United States in 1954. During this time he visited his brother and married his wife, Perwin Ali, in a ceremony at the Ambassador's home in Washington DC in July 1955, while she was visiting as a tourist from Pakistan. Then vice president Richard Nixon attended their wedding, which was also photographed for Time Life magazine. In December 1947 he returned to Lahore to carry on with the family business. 
Business life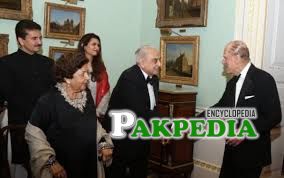 Other than fine schooling, Babar Ali gives credit for his successful business and life to his elder brothers – Syed Amjad Ali and Syed Wajid Ali – who focused on his upbringing as well. His brothers would take him to important meetings, teaching him indirectly how to cultivate relations and cut the deals. Among these meetings, he remembers a few when in the 1930s, Sir Khizar Hayat was the chief minister of Punjab and the Quaid-i-Azam, Muhammad Ali Jinnah, wanted the Unionist Party to support the Muslim League.
Another such meeting was when the Raj wanted the states to reward them for their support and loyalty, and the Nawab of Bahawalpur sought his brother's advice. His brother told the Nawab to seek permission for setting up industries in areas. The Nawab went ahead with their suggestion, and soon there came up the first factory in Rahim Yar Khan even before the Partition. 
Foundation of Packages group

After 11 years in the family business, he had an idea for which he received much support from his family. He traveled to Sweden and an unplanned meeting of his with Ruben Rausing, of Sweden, resulted in the pioneering packaging industry in Pakistan. Together they began Packages Limited in Pakistan and the partnership is alive and thriving today, 60 years later. The success of the partnership inspired several other partnerships with key multinational companies such as Coca-Cola, Nestle and so on. Babar Ali went on to become a leading businessman in Pakistan. Packages, the first packaging industry in Lahore, currently caters to almost 25 percent of the total companies in Pakistan that require packaging. The remaining 75 percent is dealt by 500 different packaging industries all over the country. Amusingly, a number of them have been established by those who previously worked at Packages.
Syed Babar Ali envisioned and set up the great businesses in Pakistan including; [3] Packages
Packages Ltd. – one of the most recognized company worldwide
Milkpak Ltd. – now Nestle Milkpak Limited
Tetra Pak Pakistan Limited
International General Insurance Company of Pakistan Limited
Tri-Pack Films Limited
First International Investment Bank and Systems Private Limited 
Crisis

Everything was going well, when the Bhutto's nationalization struck them. He said their five to six factories were nationalised, but Packages was spared. Later, he worked under the Bhutto's government to set up the country's first ever fertiliser industry. The Soviet invasion of Afghanistan and American involvement brought him money from American and Pakistani governments and lots of donors for the landmark LUMS. 
LUMS

Syes Babar Ali's visit to the field of roses in Sweden inspired the rose garden which he set up in Lahore. He had the opportunity later to attend Harvard Business School, where he really appreciated the education he received and was inspired to bring the same knowledge to students in Pakistan. This inspiration led to the creation of the premier Lahore University of Management Sciences in 1984, where he serves as the first Pro-Chancellor.   LUMS is the pioneer institute of business education in Pakistan. LUMS produces the lots of economists, mathematicians, entrepreneurs, marketers and accountants each year.
Execution of LUMS

On how he conceived the idea of launching Lahore University of Management Sciences, Ali said, "I went to Harvard Business School in 1973 to study business management and stayed there for 13 weeks. Those 13 weeks were really an eye-opener for me as I realised that there must be a well-established business university in Pakistan." He further said he consulted Abdul Razak Dawood, who used to teach business administration at the Punjab University, at the time and he agreed to work with him. "LUMS was founded in 1985 and I became its first pro-chancellor" he added. About establishment of LUMS, Ali said that when the USSR invaded Afghanistan towards the end of the 1970s, the US also jumped in to counter Russia and gave millions of dollars to Pakistan for fighting the Soviets in Afghanistan. "Several programmes were funded by America at the time, including USAID to help Pakistan and Afghanistan. I approached the US government and convinced the US ambassador to release an amount of $10 million under USAID to help build LUMS," he added. Babar Ali said with pride that LUMS had produced more than 10,000 alumni since its inception and 33 percent of them were women. [4] Execution  
Syed Babar Ali School of Science and Engineering SBASSE

Syed Babar Ali School of Science and Engineering (SBASSE) at LUMS is the first private research school of science and engineering in Pakistan. In higher education, the term research school refers to a model of teaching and scholarship practiced by some of the best institutions in the world where the primary function of the university is to create and disseminate new knowledge. SBASSE has consciously modelled itself along the lines of the world's top research schools and has a highly qualified faculty to accomplish its mission. The hallmark of SBASSE is its no-boundaries philosophy, which encourages cross-disciplinary collaborations not only between various disciplines at SBASSE but also those offered by other Schools at LUMS. 
Course offering

Currently, SBASSE offers undergraduate and graduate degrees in six disciplines: Biology, Chemistry, Computer Science, Electrical Engineering, Mathematics and Physics. Our multifaceted 21st century curriculum provides SBASSE students adequate breadth and depth in their education, and positions them to pursue rapidly evolving areas that interface with other disciplines. The fact that our graduates are much sought after by leading academic institutions as well as organizations in engineering and IT sector serves as a solid indicator of the high quality of our different programs. This year, living up to the tradition, a significant number of SBASSE graduates were accepted in MS and PhD programs on full-scholarships in top-tier international universities while others were recruited by well-reputed corporations in Pakistan and abroad. 
Objective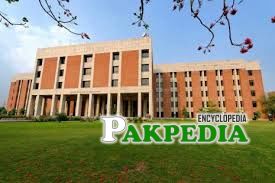 All students at SBASSE are involved in the quest to probe some of the deepest and most pertinent issues and questions facing humanity, from the structure of matter to problems of water, energy, environment, sustainability and health care. The overarching objective of SBASSE is to produce professionals who are knowledgeable and technically-savvy in their respective areas of expertise and who are not afraid to tackle challenging problems. With our resolute vision, excellent research-active faculty, outstanding students and modern infrastructure that includes state-of-the-art classrooms and laboratories, SBASSE is poised to become a globally competitive leader in science and engineering research and education. [5] SBASSE 
Other services
In addition to business developments, Syed Babar Ali has made considerable social impacts in Pakistan via education and philanthropy.
As enterpreneur

As an entrepreneur and industrialist, Syed Babar Ali envisioned and set up Packages Limited (Pakistan's largest paper & board mill), Milkpak Limited–now Nestlé Pakistan Limited (the largest food processing company in Pakistan); Tetra Pak Pakistan Limited, IGI Insurance Company Limited, Tri-Pack Films Limited, and IGI Investment Bank. He is Chairman of Sanofi-Aventis Pakistan Limited, Siemens Pakistan Engineering Company Limited, and Coca-Cola Beverages Pakistan Limited. He believes in the joint venture philosophy and most of his businesses are joint ventures with major multinationals. 
As educationist

As an educationist, he led the establishment of the Lahore University  of of Management Sciences (LUMS) in 1985 of which he is the first Pro-Chancellor.  LUMS is Pakistan's premier management education institution. In 1992, he founded Ali Institute of Education for training of primary and secondary school teachers. He is a member of the Board of the following important educational institutions of Lahore: Aitchison College, Kinnaird College, and Lahore School of Economics. He is also a Founding Member of the South Asia Initiative of Harvard University and the Co-Chair of South Asia Centre for Policy Studies currently based in Nepal. He served as Pakistan's Minister of Finance, Economic Affairs & Planning in 1993. 
Services in WWFN

He promoted the cause of the World Wide Fund for Nature (earlier World Wildlife Fund) where he served in various capacities, both in Pakistan and internationally, from 1972 to 1996. He was International President of WWF from 1996 to 1999 succeeding HRH Prince Philip, the Duke of Edinburgh. He is now Vice President Emeritus, WWF International, and President Emeritus WWF-Pakistan. [6] Services  
Babar Ali Foundation

He set up Babar Ali Foundation in 1985. The Foundation gives about a million dollars a year primarily for education and health in Pakistan. He is also a member of Layton Rehmatullah Benevolent Trust Karachi and Shalamar Hospital Lahore. 
Ali Institute

He later founded the Ali Institute of Education for the education of teachers. He also founded an art school that focuses on preserving the ancient and lost practice of miniature painting, the Naqsh School of Art, appropriately located in the ancient walled city. 
Packages Mall

Being one of the oldest and the most established business groups in Pakistan, Packages Group of Companies always strives to improve the quality of life in Pakistan. Be it paper products, packaged milk, insurance or education; Packages has always believed in fulfilling the needs of its customers while setting new standards of quality. Packages Mall is the biggest shopping Mall for Lahories. Packages are the one of the best printing industry in the world. This shopping Mall is a project built to the highest international standard of designs, architecture, construction and operation. it's a shopping Mall where you will enjoy the comforts and convenience of shopping, dining, entertainment and events, all under one roof.
They have kids zone for children, Up to 200+ shops, Hypermarket, Multiplex movie theatre, Food Court, Adventure Zone, Cafes, Soft Play Area for kids. Separate Prayer Rooms on every level for male and female, Packages Mall offers many facilities of a modern, comfortable shopping mall. It has spread over almost 30 acres, and features, multiple entries and exit points, Surface car park both covered and opened for 1700+ vehicles including designated slots for disabled fellow beings.  They are going to have a something for everyone. Packages Mall has everything under one roof. [7] packages  
Learning from others

To the world he is known as the master of an industrial empire, including Packages Limited, and the founder of the Lahore University of Management Sciences (LUMS). At 89, Syed Babar Ali unveils his life story in his autobiography which sums up him as a master learner and the title "Learning from Others" says it all. Babar Ali is the epitome of grace and eloquence. His words struck a chord with almost everyone whoever reads his autobiography. 
Awards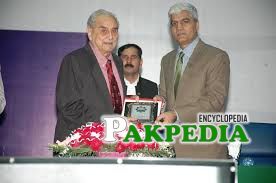 Served as the Minister of Pakistan – Finance and Economic Affairs in 1993
An International President of WWF (1996-1999)
Honorary Doctorate Degree of Laws from McGill University, Canada (1997)
An OBE from Britain (1997)
Receive many awards from the Government of Sweden and the Netherlands.
Message of Syed Babar Ali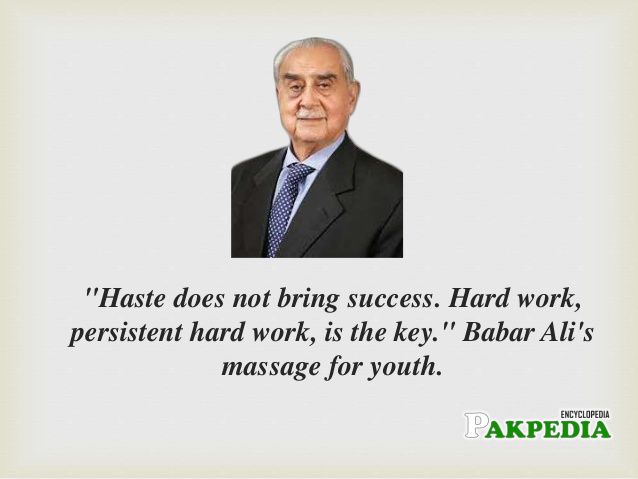 " Haste does not bring success.Hard work, persistent hard work is the key",  Syed Babar Ali's message to youth.