Sadruddin Hashwani from Hasho groups is a well reputed businessman of Pakistan. He is the chairperson of Pakistan's largest cotton trade company. When the company was nationalized, he dabbled in the hotel business and launched the Holiday Inn hotels in Islamabad and Karachi in the late 70s and early 80s. These hotels were rebranded as Marriott Hotels in the 90s. In 1985, he successfully acquired majority shares in Pakistan Services Limited. Its four Inter-Continental Hotels rebranded as Pearl Continental Hotels, all of whom now come under the Hashoo Group. Mr. Hashwani has an estimated net worth of Rs. 115 billion.
| Title | Description |
| --- | --- |
| Personal | |
| Name: | Sadruddin Hashwani |
| In Urdu: | صدرالدین حاشوانی |
| Famous As: | Hashoo group |
| Nationality: | Pakistani |
| Residence: | Islamabad |
| Education: | University of Karachi |
| Religion: | Islam |
| Profession: | Business |
| Born | |
| Date: | 19 February 1940 |
| Star sign: | Aquarian |
| Place: | Karachi |
| Family | |
| Ethnicity: | Ismaili |
| Spouse: | Noori Hashwani |
| Children: | Murtaza Hashwani, Sarah Hashwani, Shahzia Hashwani, Nadia Hashwani, Hasan Ali Hashwani |
| Career | |
| Company Name: | Hashoo Group |
| Net Worth: | ₨115.8 billion (equivalent to ₨350 billion or US$3.4 billion in 2013) |
| Years Active: | 1960 |
Biography

Mr. Sadruddin Hashwani serves as Chief Executive Officer of Zaver Petroleum Corporation Ltd. Mr. Hashwani founded Hashoo Group of Companies in 1960 and serves as its Chairman. He served as Chief Executive Officer of Pakistan Services Limited since September 25, 2014 until March 29, 2017. He serves as the Chairman of Pakistan Services Limited. He served as the President of Ocean Pakistan Limited (formerly Orient Petroleum International Inc) and serves as its Chairman. He has been a Director of Jubilee General Insurance Company Limited (formerly, New Jubilee Insurance Co. Ltd.) since November 17, 1979. [1] intro  
Birth and education

Sadruddin Hashwani Founder of Hashoo Group was born on 19th February, 1940 in Karachi, British India and now a part of Pakistan. His father was Mukhi Varas Hussain and he was on the third number from his siblings. He spent a major part of his life which included his childhood, his boyhood and his youth in an area named Lassi at Lea Market, Karachi. He completed his matriculation examination from N. J. V. High School of Karachi in 1956. After completing his matriculation he continued his study and got admission in intermediate, but he was unable to pass in his Inter Science examination which led him to leave the further studies and he went into field of business.  [2] birth and edu
Married life

Varas Sadruddin married to Noor Sultan on July 7, 1968 and blessed with two sons, Murtaza, Hasan Ali and three daughters, Nadia, Shahzia and Sarah. 
Business

A self-made man, he has built his business empire in very difficult and discouraging circumstances, seemingly stepping from success to success. But it has been a rocky road to the top. He had no ready-made business to step into and no family fortune to fall back on. After failing his Inter Science exam, he joined his brother-in-law in a small grain transporting company in 1958, travelling to the Makran coast and Kalat, often in temperatures below freezing. In trading, he worked 18 hours a day without caring for his health .
Business ventures
His next venture was small-time steel trading with his elder brother Hasan Ali in 1960, who set up a firm called, Hasan Ali & Co.
 In 1965, he began his career in cotton trading with a small order of 2900 bales. The cotton kings in the market reacted to the newcomer with disgust. But in three years, he was the number one exporter in cotton. His business flourished and he surfaced as an important business magnate in 1970. 
In the same decade, the Hashwani family was acknowledged as the "Cotton Kings" for being front ranking exporter of cotton besides rice and other commodities. 
In 1973, came a setback: nationalization of the cotton trade in Pakistan. He turned to industry, and never looked back since.
 He made a bold decision to stay in Pakistan and bought a textile mill from the Fancys, but after five years, he sold it off in 1978. 
He diverted his resources towards other business avenues like the hotel industry, real estate, trading, property development and industrial ventures. In less than a decade, Sadruddin acquired the reputation of a highly successful hotelier and an eminent businessman.
 In 1973, he also ventured into the field of five-star hotel business with the beginning of Holiday Inn Hotel in Islamabad in 1978 and another at Karachi in 1981. In 1985, he made a successful bid for the majority shares of Pakistan Services Ltd., which at that time owned four Intercontinental Hotels in Pakistan. 
Soon after the takeover of the Company, Sadruddin changed the name of the Hotels to Pearl Continental Hotels. To upgrade the standards of Holiday Inn Hotels, his foresight and vision once again came into action, when he resolved to convert the Holiday Inns into Marriott Hotels – a wise decision that has procured sizable dividends. 
In 1995, he acquired 100% stocks of the US based Corporation, Occidental of Pakistan Inc. (now the Orient Petroleum Inc.), which is actively engaged in exploration and production of oil and gas in the country with a fleet of over 200 trained staff. This business is one of the major divisions of his business empire, called Hashoo Group. 
The Hashoo Group is a major shareholder of New Jubilee Insurance Co. Ltd, the fourth largest insurance company in Pakistan. Varas Sadruddin continues to be on the Board of Director of New Jubilee Insurance for many years. He also served as the Director of Al-Shifa Foundation.
 In sum, he is one of the most leading business magnates in Pakistan.  [3] ventures
Hashoo Group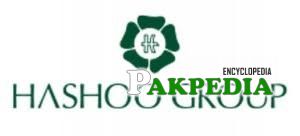 Established in 1960 by a young and enterprising Mr. Sadruddin Hashwani, the Hashoo group initially operated as a trading enterprise. Through its founder's vision, strategic direction and unwavering commitment, the Hashoo Group has emerged as Pakistan's premium conglomerate with a diversified international business portfoliio. [4] Hashoo group  
From its humble origins in cotton trading, the Hashoo Group business interests today span the globe and encompass hospitality, oil and gas exploration and production, information technology, investment, minerals, ceramics pharmaceuticals, travel and tourism, real estate and commodity trading business.
The Hashoo Group of companies has in its fold, as owner and operators, the Pearl Continental Hotels and Marriott Hotels brands with presence in all major cities of Pakistan and Ocean Pakistan Limited, a prestigious Oil and Gas exploration and production company.
Vision
Our vision to surpass the expectations of our clients every step of the way and be at the forefront of the international arena in every field we operate while ensuring a better future to all our stakeholders through corporate sustainability.
Mission
Our Mission to provide the highest quality of service to our clients, ensure long-term profitability, increase shareholder value,provide career opportunities, and continuosly support the betterment of the community.
Hashoo group of companies
Energy

With oil exploration at the heart of the business, the group also owns several other companies within the vertical – Ocean Pakistan Ltd., Zaver Mining Company, OPI Gas, Burshane LPG, Orient Petroleum and Osprey Petroleum.
A balanced exploration portfolio, sustained growth, incremental production and cutting edge technology are a big part of our strategy, and bode well for our future growth and international expansion. 
Property development
Burj Al Baher – Tripoli, Libya
The Burj Al Baher Project is owned by the Burj Al Baher Tourism Investment JSC, a joint venture company incorporated by the Libyan Local Investment and Development Fund (LLIDF) and Hashoo Group Ltd (HGL). The Project is a unique beachfront development which will comprise the following: • A Luxury Five-Star Hotel providing 327 rooms and suites over 32 floors; • An Apartment Tower providing 100 luxury serviced apartments of different sizes with a total of 28 floors; • A Grade-A Office Tower totalling 21 floors and a commercial building of five (5) floors with an aggregate gross floor area of approximately 27,000 square meters of office and retail spaces. 
Pearl City – Multan, Pakistan
An exclusive gated residential community, Pearl City Multan is a serene oasis that offers a world-class lifestyle to its residents. Crisscrossed by vast open boulevards that lead to landscaped parks and tree-lined walkways, that forms a grand entry to the scenic peace of the lake. Detailed fountain features at crossroads, decorated roundabouts and charming cul-de-sac villas offer stunning views onto the property. A shopping mall, an office tower and the Pearl Continental Hotel bring conveniences and luxuries even closer – at Pearl City Multan, you live a life of your own. 
Hotels Resorts
The Hashoo name has been synonymous with the hospitality industry for decades – from being the first to bring a world-class hotel chain to Pakistan, to becoming a niche player in budget hospitality, the group offers a complete range of hotels and experiences to guests from around the country, and around the globe. These chains include:
Industries

On industrial sides, Hashoo group is in  collaboration with following industries: 
With the inspiring mission to improve the quality of human life, Gelcaps Pakistan Limited came into being in 1984. Conceived, developed and owned by the Hashoo Group, the company inaugurated a modern hard gelatin capsules plant at Baluchistan in 1989, with technological support and guidance from R.P. Scherer, an American leader in the field.
Gelcaps capsules are 100% halal, use completely indigeneous raw materials and and are manufactured in a sanitized, state-of-the-art plant on par with Good Manufacturing Practices (GMP) that adhere to global standards – the entire process is supervised by a skilled team of experts, achieving ISO 9001 certification. With over a billion capsules manufactured every year, Gelcaps meets the demands of many major multinational pharmaceutical companies in Pakistan. It is independently audited and won the Export Merit Trophy thrice in a row. The company remains committed to it's motto – add years to life, and life to years.
Pearl Ceramics Private Limited is Pakistan's premier porcelain tableware manufacturing facility. Originally established as Cera-e-Noor, the company was acquired by the Hashoo Group in the year 2000. Located in Lasbela, Baluchistan, the company's plant specializes in producing the highest quality hospitality and domestic-grade porcelain crockery and tableware, in its state-of-the-art facility. With almost two decades of research and design, and manufacturing experience in fine porcelain crockery Pearl Ceramics can provide custom solutions to businesses of any size. Pearl Ceramics will remain a leader in the ceramics industry, ready to meet the needs of Pakistan's growing hospitality sector.
Hashwani Hotels Ltd.

Hashwani Hotels Limited was incorporated as a private limited company in 1972 and was subsequently converted into a public limited company in 1974. [5] HHL  
The Company is primarily engaged in the hospitality business in Pakistan and carries the franchise of International "Marriott" chain. It owns and operates Marriot Hotels in Islamabad and Karachi, and Zaver Pearl Continental hotel in Gwadar.
 In addition, the company owns and operates Ceramics production unit in Hub, Baluchistan. It employs over 1,400 employees at different locations.  The company commenced its commercial operations in 1978, with the launch of Holiday Inn Islamabad under the franchise agreement with Bass Europeans, Netherlands. In an effort to expand its operations, HHL launched Holiday Inn Karachi, in 1981.
 After more than a decade of successful operations, HHL approached the Marriott Worldwide Corporation USA in order to negotiate the franchise to own and operate the Marriott chain of hotels in Pakistan. Based upon their successful experience of managing foreign hotel franchises, HHL was awarded the franchise to own and operate the Marriott chain of hotels in Pakistan in 1992, under franchise agreement.  
As a part of Marriott Hotel Network, HHL has access to the Marriott International Reservation System (MARSHA) for easy access to any Marriott Worldwide Hotel and travel agents worldwide. Both the hotels are renowned for their ideal locations, décor and friendly atmosphere. The hotels have a tradition of continuous product development, service improvement and upgrading of operating standards, excelling the expectations of their guests.
Board of directors
The panel of board of directors include: 
Pakistan Services Limited

Pakistan Services Limited (PSL) is in the corporate world for more than 50 years incorporated in the year 1958 in Karachi as a public limited company. Shares of PSL are quoted on Pakistan Stock Exchange Limited.  The Company is principally engaged in the hotel business and owns and operates the chain of "Pearl Continental Hotels" in Pakistan.  Currently, PSL owns six luxury hotels in all major cities of Pakistan and all its hotels enjoy unique standing in the market.  The total capacity of all six hotels is 1,526 rooms which are managed by the strength of over 3000 well versed employees of high caliber. [6] PSL  
Name and logo.

The name of "Pearl Continental Hotel and "PC" logo is a local brand which is being used over last two decades; it is a registered trademark owned by PSL. "Pearl Continental Hotel" is the biggest and renowned local chain enjoying a significant market share of hotels business in Pakistan.  
Zaver Pearl Continental hotel

PSL has granted use of its trademark to other hotel operating companies across the country. "Zaver Pearl Continental Hotel" set up in the deep seaport city of Gwadar (Baluchistan) owned by a sister concern Hashwani Hotels Limited. PSL has also granted use of its trademark to another sister concern M/s. Hotel One (Private) Limited has also been granted use of name and logo owned by PSL and it is running hotels in the different part of country, namely, Islamabad, Multan, Faisalabad, Sialkot, Bahawalpur and Lahore. PSL, pursuing aim to position its brand in the different part of the globe, has already registered its trademark in more than 30 countries and has plan to launch its projects in the near future.          
DOTW

The Company besides doing "hotels Business" for the past 10 years has also been dealing in the "travels & tour related business" and running it under a prestigious banner of the DESTINATIONS OF THE WORLD (DOTW). This special venture is licensed under a master franchise agreement signed with DOTW, Dubai (United Arab Emirates). 
Real estate

The Hashoo Group has also made its mark in property development, construction and real estate business, such as: 
 Nadia Square
Hashoo Apartments
 Hashoo Garden
 Prince Apartments
 Hashoo Terrace
 Hashoo Centre
 Bagh-e-Malir Housing Project
Millat Garden
 Gulshan-e-Millat
Highway Housing Project
 Bagh-e-Landhi
Welfare projects

Despite his preoccupation in monitoring his vast business empire, Varas Sadruddin has maintained his family tradition of keeping the welfare of the people irrespective of cast and creed. He is equally known for his generous philanthropic activities and ameliorating the living condition of the destitute, both inside and outside the community. He shared a colossal amount to the institutions outside the community, such as he donated Rs. 25 lacs to the Asif Nawaz Memorial Hospital, Islamabad, Rs. 10 lacs to the Al-Shifa Eye Hospital, Rawalpindi, Rs. 10 lacs to the Shaukat Khannam Cancer Hospital, Lahore, Rs. 10 lacs to the Ibrar al-Haq Sahara Foundation, Lahore, etc. The Hashoo Group has also floated its own philanthropic institution in 1985, called the Hashoo Foundation. He is also funding the Hasan Ali Hashwani Charitable Dispensary, Kharadhar, Karachi. He is the director of the Aga Khan Foundation, Pakistan Chapter, and a highly reputed NGO with international recognition. He is also an Honorary Consul General of Belgium.  
Services to Ismailism

He has deep leaning towards Ismailism since childhood. He served in the Scout Group and Volunteer Corps in the Lassi Jamatkhana, Karachi for several years. He also rendered his services as a Mukhi for a Brotherhood in Darkhana Jamatkhana (1977-85). He also served as the founder Chairman of the Silver Jubilee Development Agency, the member of the Aga Khan Foundation, the member of the Aga Khan Gymkhana Managing Committee, etc. He also employed a galaxy of the Ismaili workers belonging to the northern areas and Afghanistan. He also sponsors the cricket and gold tournaments in loving memory of his late parents. 
Umeed-e Noor

The family members of Sadruddin Hashwani are also devoted social workers. In 1996, his wife, Mrs. Noori Hashwani created a non-profit organization, called 'Umeed-e-Noor' (Ray of Hope). It nurses the disabled and supportless children with their education, nourishment and treatment. Mrs. Noori Hashwani executes as the Chairperson of the 'Umeed-e-Noor.' The readers can visit their website (www.umeed-e-noor.com.pk) for details of their invaluable social activities. 
HOAP

Sadruddin Hashwani also established a philanthropic organization, known as the 'HOAP (Helping Oppressed and Powerless) Foundation' in 1999. It is a non-government and non-profitable organization to help develop human resources of the infirm community of the society, especially the war stricken Afghan refugees, and the youth from the Northern Areas and Chitral. HOAP Foundation is a registered NGO based in Rawalpindi. Sadruddin Hashwani is its Patron In-chief with Murtaza Hashwani as the Chairman Board of Directors, Mrs. Noori Hashwani, Miss Sarah Hashwani and Hasan Ali Hashwani as the members. HOAP Foundation has been also visited by distinguished visitors, viz. The United Nations Women Association led by Marianne De Mule, the American Women Club led by Mary, Yoko Kondo, the head of NGO from the embassy of Japan, Mohammad Manji and Salimah Samji of FOCUS International Humanitarian Assistance, Canada, Aziz Vellani and Sadruddin from the Aga Khan's Secretariat, Aiglemont, France, etc. 
Incident of Marriott Hotel

An explosive-laden truck rammed into the front gate of Marriott hotel in a high-security zone of Islamabad on 19th of September,2008, setting off what police called the most devastating suicide attack in the capital that killed at least 40 people and wounded more than 250. The attack was outside the five-star Marriott Hotel not far from key government buildings such as the parliament house, the presidency, the prime minister's house and Pakistan Television headquarters happened early in the evening shortly after Iftar and hours after President Asif Ali Zardari addressed a joint session of the two houses of parliament.  [7] attack   
Man of courage

His faith in Pakistan was put to test when two of his investments in Hospitality were targeted in one of Pakistan's worst terrorism attacks. Despite huge losses, his resolve in this country was undeterred and he vowed to rebuild it all over. He did it and while he rebuilt what was destroyed, he set an amazing example by not firing any of his employee amid all the losses and financial tragedy he had to suffer. Although he reopened that hotel in the same year but due to that terror tourism was largely affected and caused a lot of loss to hoteling in Islamabad. 
Truth Always Prevails

Truth Always Prevails, the critically acclaimed insightful autobiography of SadruddinHashwani, one of Pakistan's top businessmen and founder-chairman of the internationally renowned Hashoo Group, was launched in Dubai in a ceremony attended by celebrities, politicians and socialites. British Member of Parliament Sir Tony Baldry, Indian actor and politician ShatrughanSinha, actor Javed Sheikh, singer Abida Praveen, Pakistan's former foreign secretary RiazKhokhar and Christina Lamb OBE, Foreign Correspondent of the UK's Sunday Times, Ambassador of Pakistan for UAE Asif Ali Durani and former finance minister Hafeez Sheikh were among the present on the occasion. [8] autobiography  
Subject

Truth Always Prevails is an inspirational memoir that celebrates the remarkable rags-to- riches story of SadruddinHashwani, a self-made entrepreneur. The book describes his journey from sleeping in the back of trucks in the cold deserts of Baluchistan to owning a vast portfolio of luxury hotels and numerous other businesses. Speaking about his book, Hashwani said, "Through my memoir, I wish to inspire the younger generation of Pakistan and tell them that by sheer determination they can challenge any odds and build a solid future for their country. By investing in their own success and their future, they can one day give back to their own brethren – and that is the power of the common man." 
Awards
Award of Knight Commander

On April 29,2014, The Belgium Ambassador commended the social and humanitarian efforts of Hashoo Foundation by highlighting the Foundation's remarkable relief operations in Tharparkar and other crisis situations. Mr Hashwani responded by saying that "Pakistan is our beloved country and identity, all of us should give top priority to its progress." The event took place at the Hashoo House and was attended by distinguished guests from government and diplomatic circles as well as close friends. In his address the Belgium Ambassador extensively thanked Mr Hashwani for his loyal commitment to the Kingdom of Belgium and his active support to the Embassy over the past 25 years.
Belgium has had a diplomatic presence in Karachi since 1948 and the Belgium Ambassador said that Mr Hashwani is the epitome of the unbreakable friendship between Pakistan and Belgium. Mr Hashwani expressed his gratitude to His Majesty the King of Belgium for this great honour and reiterated his commitment to the promotion of good relations between the two countries and the progress of Pakistan. [9] Knight commander 
Ambassador Global Pakistan Award
He has also been the recipient of Ambassador of Global Pakistan Award. [10] GPA
OPCA
In recognition of his noble share in economic building of Pakistan, the Institute of Business Administration, Karachi honoured him an 'Outstanding Professional Contribution Award' in 1988. 
Gold Medal

He was also awarded a Gold Medal at the Tourism Convention in 1993 in view of his outstanding services to the tourism industry of Pakistan.