DSP Syed Abdul Majeed Abbas belongs to a well-educated background. He was always concern about the law and order situation in the country. He solved a lot of criminal cases during his lifetime. After some time, he was hired as SDPO SITE, District West Karachi Pakistan.
Unfortunately, he killed in 2015 after having 5 bullets. He will always remember by the Sindh police team. This article has all the information about him, including Syed Abdul Majeed Abbas Biography.
| Title | Description |
| --- | --- |
| Personal | |
| Name: | Syed Abdul Majeed Abbas |
| In Urdu: | سید عبدالمجید عباس |
| Famous As: | Police Officer |
| Nationality: | Pakistani |
| Education: | LLB |
| Alma Mater : | Karachi University (LLB |
| Religion: | Islam |
| Profession: | Police Officer |
| Joined Sindh Police: | 1984 |
| Position: | Deputy Superintendent of Police (DSP) |
| Training : | SSG |
| Recruited: | In the Sindh Police in 1984 |
| Years of Service : | 1984-2015 |
| Department : | Sindh Police |
| Awards : | 5 |
| Born | |
| Place: | Azad Kashmir |

Syed Abdul Majeed Abbas Biography
Majeed Abbas who belonged to Azad Kashmir  joined Sindh police in 1984 and served there till his death. He was a great police officer who learned his police training from SSG. He was given five awards due to the excellent services serve by him as a police officer. In 2015 he murdered by unknown men who chased him on Motorbike. His services in the police force is highly commendable.
After his death, the road was constructed and named Shaheed DSP Syed Abdul Majeed Abbas in Azad Kashmir. He received many appreciation Letters from DIG West Sardar Abdul Majeed Dasti.
Majeed Date of birth
He opened his eyes in Azad Kashmir.
Education of Majeed
He received his higher education from Karachi. After completing his graduation, he obtained an LLB degree from Karachi University.
Career
Recovered artifacts in 2012
In 2012, he founded out smuggle artifacts, two-thousand-year-old gold statues, and coins worth billions of rupees belonging to Gandhara civilization and intercept that Container was moving towards the northern area of Pakistan.
The container driver and cleaner were captured on the spotted site, and during the investigation, he found out two men were involved, and their names are Atif and Asif bhutta. According to police, the Statues and Coins were collected from warehouses located in Ibrahim Hyderi and were sent via Rawalpindi's route to Sialkot.
Mirza informed the news that Container was filled with rubbish things, but they founded the wooden boxes of artifacts hidden when dug in. The police asked the Archaeology department to visit the crime scene and discovered that coins and statues were 2000 years old.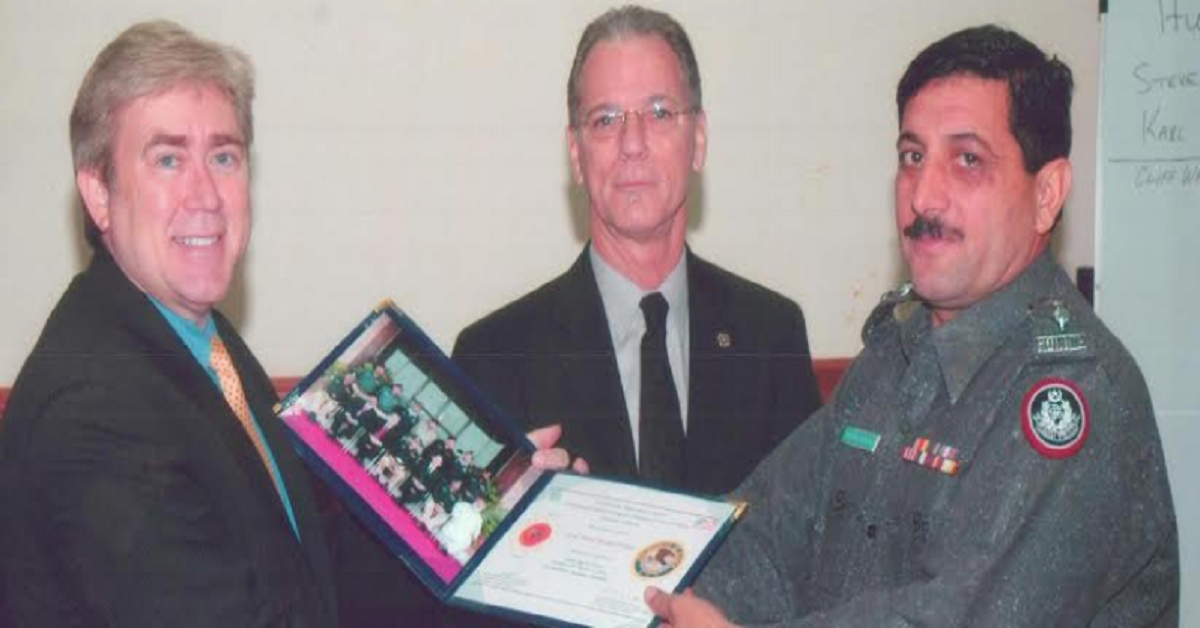 Abdul Majeed Abbas Death
DPS died on 9 June 2015 in Karachi when he was involved in the Baldia Town Factory Carnage Case. DSP was driving a police car and was going to his office in Zafar Town when four men followed him riding on two motorbikes, and suddenly, they fired five bullets on him.
Death Investigation
According to Munir Ahmed, Sheikh believed that the attacker has used a 9mm pistol and ran away immediately. On the next day of his death, they founded out the militant group is behind the attack and arrested the suspect from different parts of the city.
Later with the help of eye-witnesses, the sketch was prepared for two suspects, and it was confirmed that they belonged to a militant group.