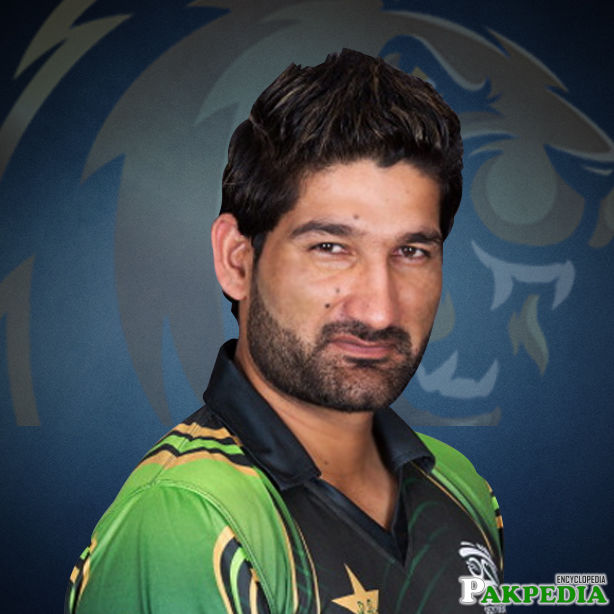 Sohail Tanvir in Lahore Lions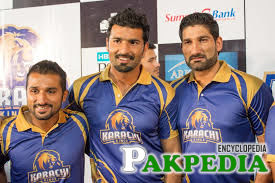 Sohail Tanvir Karachi King
Sohail Tanvir Pick A Catch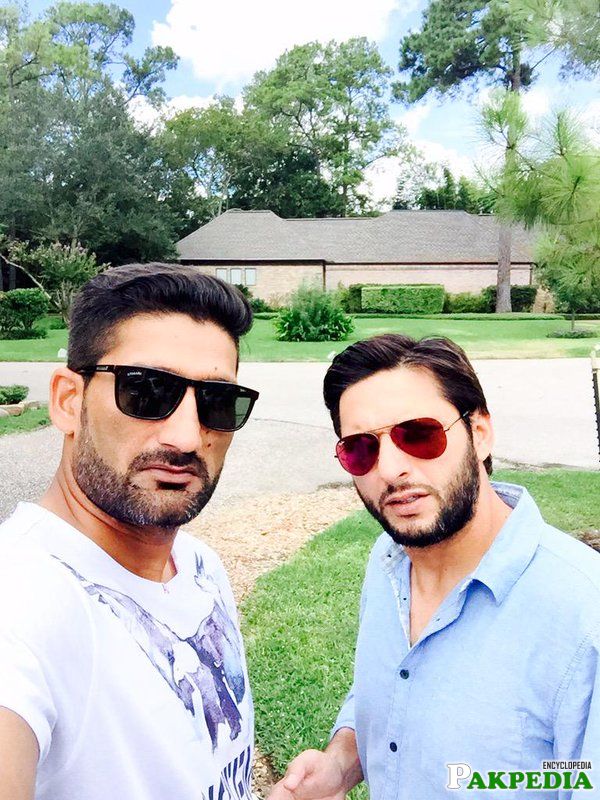 Sohail Tanvir and Lala
Sohail Tanvir With His Wife
Career
Early Career
Sohail Tanvir (Urdu :
سہیل تنویر
 born 12 December 1984 in Rawalpindi, Punjab) is a Pakistani cricketer, who has gained repute for his unorthodox left arm bowling action and particularly for the success it has gained him in the Twenty20 format of the game.He represented
Pakistan
Academy on their tour of Bangladesh in 2007 and his fine all-round performance on that tour and against Australia A in the ODI series at home prompted the selectors to name him as Shoaib Akhtar's replacement in the inaugural ICC World Twenty20.Just when it looked like his career was going upwards, a big roadblock stalled his progress. Soon after the World T20 Championships in 2009, a major knee injury hit Tanvir and forced him out of cricket for more than a year. After missing major tours which included New Zealand, Australia and England apart from the T20 World Cup, Tanvir returned only in December 2010 when he was picked for all 3 formats on the tour of New Zealand. However, he was pulled out of the tour in the last minute as PCB was not satisfied with his recovery from injury. Tanvir returned to the domestic circuit and proved his fitness and was picked again for the ODI leg of the New Zealand series. Tanvir was named in the World Cup 2011 squad but was left out in the last minute again as PCB wanted an injury-free squad. He returned to the squad only on the tour of Zimbabwe in September, 2011.
[2]
Sohail - cricinfo
Twenty20 County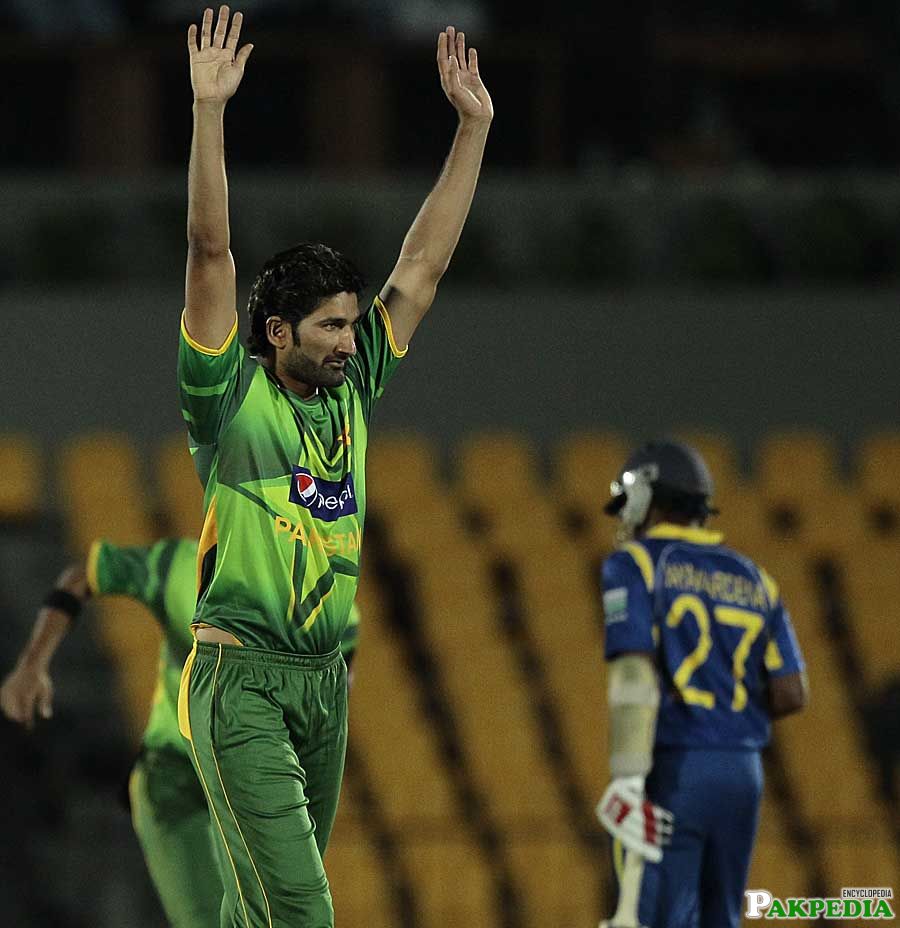 In December 2008, Tanvir was signed by the Australian domestic side Southern Redbacks for the KFC Twenty20 Big Bash.
[3]
Tanvir looking- forward
In his first match against Western Australia he was pitted against fellow Pakistani fast bowler
Umar Gul
and although he was caught out first ball he took 1-15 with the ball for his side in a winning cause. He signed a one-year contract with Surrey County Cricket Club in July 2009 for 75,000. According to the Cricinfo website the deal fell through when he was turned away from Heathrow airport on 31 July 2009, for having the wrong visa papers.On 5 June 2013 Tanvir signed for Hampshire for the remainder of the 2013 campaign. He agreed to play in all forms of competition.On 12 February 2015, Tanvir signed for Somerset to play in the 2015 NatWest T20 Blast.
International Career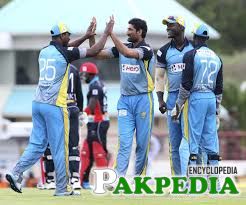 ODI Series
Sohail Tanvir belonges to Rawalpindi from a Kaira Gujjar tribe.An allrounder, he is a hard-hitting left-handed batsman and an unorthodox left-arm fast-medium bowler who also bowls occasional left-arm orthodox spin. Despite not having taken a sinselected for Pakistan's squad for the inaugural World Twenty20 after Shoaib Akhtar was sent home. He made his Twenty20 debut in the tournament, and took six wickets in six matches, with best bowling figures of 3 for 31 in four overs against Australia. Though considered an allrounder, Tanvir did not get a chance to bat in the tournament until the final, where he made his first international runs, with a six off his first ball, aiding Pakistan back into the game. Sohails best friend and identical twin Sukhdev Singh of Brakehill Farm have been playing cricket in Lahore for many years,After impressing in the ICC World Twenty20, he was selected to play in the ODI series against South Africa in October 2007. He was then selected for the tour of India, and took eight wickets in the ODI series. He also took part in the Test series that followed, making his debut in place of the injured Umar Gul. On debut at the Feroz Shah Kotla in Delhi, he took three wickets which included his first international Test cricket causality Sourav Ganguly and Rahul Dravid. In Asia Cricket Cup, June 2008, Pakistan played their first game against Hong Kong at Karachi. In that match, Pakistan's top order struggled to get grips with Hong Kong bowlers before Sohail Tanvir set up a 100 run stand along with
Fawad Alam
for the 8th wicket. Sohail scored his maiden ODI 50 in that match. He scored 59 off just 55 balls which took Pakistan to a respectable score of 288. After that, in the match vs. Sri Lanka, Tanvir took his first 5 wickets haul. He ended at 5/48 in 10 overs. After the 2009 ICC World Twenty20.
Knee Injury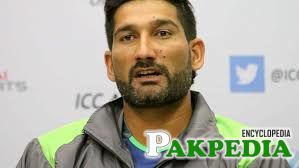 Shortly after the World Twenty20, Tanvir was on a one-year break because of injuries. He missed the tour of New Zealand in November 2009, the controversial tour against Australia in January 2010. He also missed the chance to participate for Pakistan in the 2010 ICC World Twenty20 and the 2010 Asia Cup, and he missed the tour of England in August 2010. He recovered from injury in October 2010 and was selected to participate in the test series against South Africa under new captain
Misbah-ul-Haq
[4]
Osman Samiuddin- news
The doctors however advised rest for Sohail Tanvir to help him recuperate fully from the new injury.He completely recovered from his knee injury by December and was selected for all three formats against New Zealand. He gave insights into his injury and stated at one point he couldn't even walk and that doctors thought he would really struggle to walk. However, he recovered really quickly after that and the surgery he had in Australia in January was paid off. At the last minute of the team departing for the New Zealand tour, Tanvir was replaced because the selectors thought he was not fully fit. After missing the Twenty20 Internationals the selectors recalled Tanvir after he had proved his performance in domestic games coupled with poor performances from a depleted Pakistan bowling attack.
Return Selection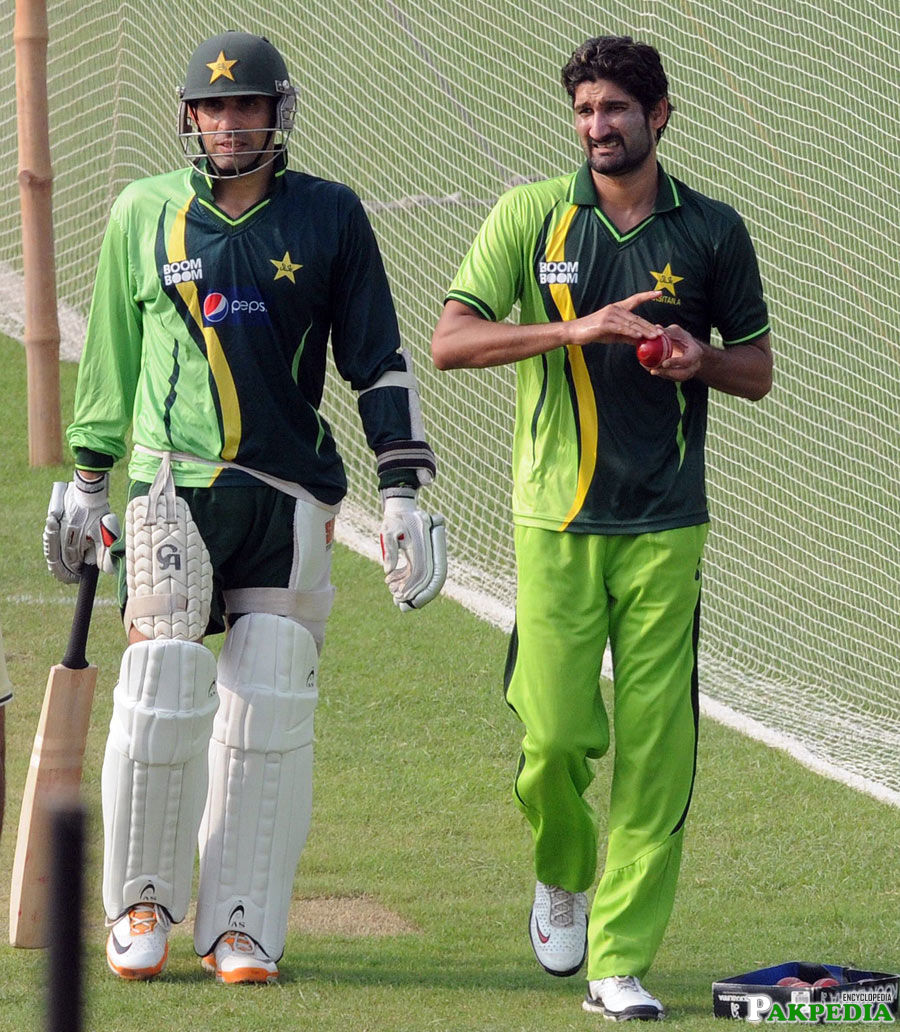 Despite being back in the team for the two-test series and the final Twenty20 Tanvir wasn't selected, despite not having played an international match in thirteen-months he was named in Pakistan's 15-man World Cup Squad he finally returned to the national team in the first ODI against New Zealand after Pakistan elected to bat Tanvir scored six-runs as Pakistan were bowled out for 124, however Tanvir also took one-wicket it would turn out to be Pakistan's only wicket of the match as New Zealand won by nine-wickets.Sohail Tanveer was ruled out of World Cup 2011 due to failing to complete a full rehabilitation from surgery for a knee problem that has dropped him for two years.