Sitara Ayaz is an educated Pakistani politician who belongs to a non-political background. She is active in politics since 2008 and is working hard to provide economical facilities to the women. Currently, she is serving as a Senator since 2015. This article contains detailed information about Sitara Ayaz biography and Sitara Ayaz career. Did you know that she is a member of the Awami National Party?
| Title | Description |
| --- | --- |
| Personal | |
| Name: | Sitara Ayaz |
| In Urdu: | ستارہ ایاز |
| Famous As: | Politician |
| Nationality: | Pakistani |
| Residence: | Khyber Pakhtunkwa |
| Education: | Bachelors |
| Alma Mater: | Jinnah College For Women |
| Religion: | Islam |
| Profession: | Politician |
| Years Active: | 2008-present |
| Born | |
| Place: | Swabi, Khyber Pakhtunkwa |
| Family | |
| Spouse: | Married |
| Children: | Not known |
| Relatives: | Bushra Gohar |
| Career | |
| Political Party: | Awami National Party |
| Serve As: | Senator |
| Time Period : | 2015-present |
| Old Political Affiliations: | None |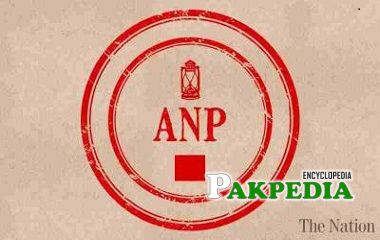 Sitara Ayaz biography
Sitara Ayaz is a beautiful and educated politician who got nominated as the minister for social welfare and women development in 2008 as a member of the Awami National Party. She holds the degree of Bachelors from Jinnah College For Women in 1990. She hails from Swabi, Khyber Pakhtunkhwa and is currently serving as a senator of ANP who is working to create different economic opportunities for the women across Pakistan.
Family of Sitara
She doesn't belong to a political background but has a relation with Bushra Gohar who also belongs to Awami National Party as a member of the National Assembly and also remained the senior vice president of ANP.
Sitara Ayaz Career
Initial Career
In March 2008 she was nominated as the minister for social welfare and women development by the Awami National Party. Previously she was vital in the activities of social welfare as ahead of the All Pakistan Women's Association's NWFP. She became the first woman who was elected at this post. She has been a part of ANP for almost 12 years and still a part of it. 
As a Senator
After the 2015 senate Elections she became a member of the Senate on a reserved seat for women. Her tenure started from 12th March 2015 till March 2021. At present she is related to various advisory groups of Senate, specifically; The decrepit state of Bacha Khan Airport, Marginalized Segments of Society, Climate Change, Defense Production, States and Frontier Regions, Human Rights and Senate House Committee.
Services for Victims
Social Welfare Minister Politician Sitara is allocating the victims of violence all over the country and becoming the voice of these women. She took an oath with the aim of helping those women who are suffering from violence. She was invited by the Deutsche Gesellschaft für Internationale Zusammenarbeit which is a German development agency. On her visit to Berlin, she also went to the women's shelter and a sheltered apartment. According to her sexual harassment is a common issue that needs to be resolved as soon as possible for the safety of women who are working outside to meet their needs. For which she also suggested few laws which need to be built for the protection of women.