Anwarul Haq also famous as Chief Justice Sheikh Anwarul Haq, was a Pakistani jurist.He served as the Chief Justice of Pakistan from 23 September 1977 until resigning on 25 March 1981.
| Title | Description |
| --- | --- |
| Personal | |
| Name: | Sheikh Anwar ul Haq |
| In Urdu: | شیخ انوارالحق |
| Famous As: | Chief Justice |
| Nationality: | Pakistani |
| Education: | Master's Degree in Economics,M.A. (Economics) |
| Alma Mater : | Kanpur University University of the Punjab |
| Religion: | Islam |
| Profession: | Jurist |
| Chief Justice of Pakistan: | 23 September 1977 – 25 March 1981 |
| Appointed by: | Fazal Ilahi Chaudhry |
| Preceded by : | Muhammad Yaqub Ali |
| Succeeded by : | Mohammad Haleem |
| Born | |
| Date: | 11 May 1917 |
| Place: | Jullundur, British Raj |
| Died | |
| Date: | 3 March 1995 |
| Rest Place: | Lahore, Pakistan |
| Aged: | 77 Year |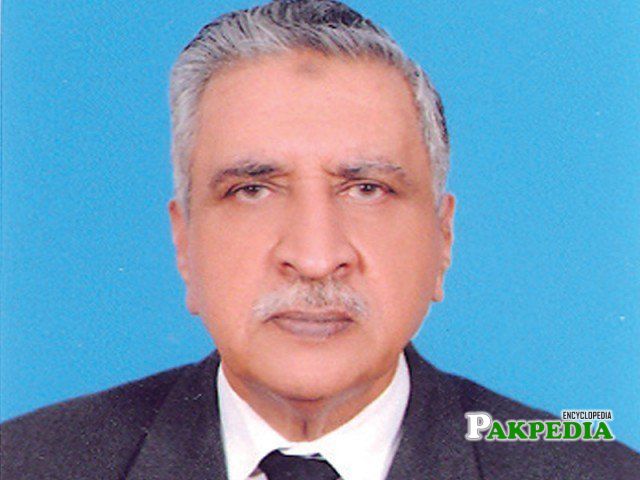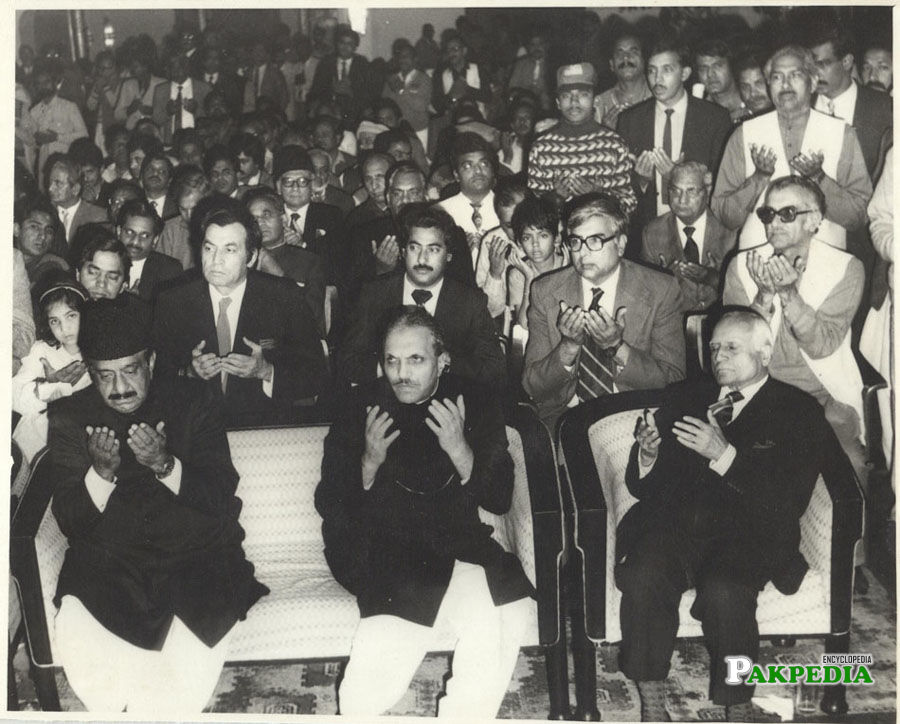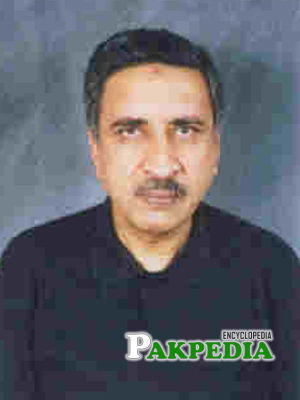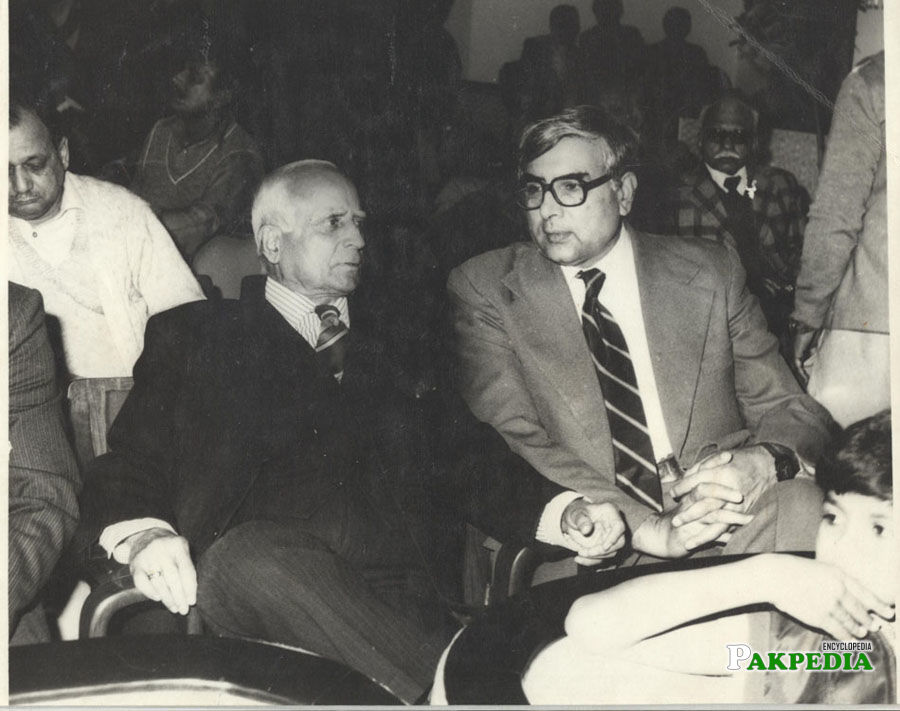 Biography
Born in Jullundur, British Raj (now Jalandhar, India), Haq received early education in Wazirabad and Jullundur, passing his Matriculation Examination from the Government High School, Jalandhar, in 1932. He ranked first in his school and secured a scholarship. He graduated from D.A.V. College, Jullundur in 1936 with Economics and Political Science as his majors. He was awarded two scholarships and chose to attend Islamia College (Lahore), where he earned a master's degree in Economics. He ranked first in the 1938 M.A. (Economics) Examination at Punjab University, setting a new record in that subject. Haq participated in a large number of declamation contests and prize debates and was often judged as the best speaker.[1]  Biography
Career
In 1962, he was nominated to be served in the Supreme Court and later appointed as Chief Justice of Lahore High Court in 1970 before his reappointment as a Senior Justice of the Supreme Court of Pakistan in 1971. He 1972, he earned public and international notability when he co-chaired the War Enquiry Commission with Chief Justice Hamoodur Rahman to investigate the economic and military collapse of Pakistan in a war against India in 1971 that led to the succession of East Pakistan as Bangladesh.
Supreme court and chief justice
In 1957, he was elevated as district-session judge in Sindh High Court but later moved to Lahore High Court in Punjab in 1958.In 1959, he was appointed as a judge in the West Pakistan High Court and moved on to the Supreme Court as a senior justice in 1962. In 1965, he was appointed as the deputy leader of the Pakistan Delegation to the Third Commonwealth and Empire Law Conference held at Sydney, Australia in 1965. In 1967, he was appointed as a member of the Law Reform Commission led by Chief Justice Alvin Robert Cornelius that conducted the various case studies on land reforms in Pakistan.In 1969, he was selected to lead a Legal Expert Delegation to Somalia to provide expertise in overviewing the constitutional crises in Somalia. In 1970, he was elevated as Chief Justice of the Lahore High Court by President Yahya Khan who issued the decree, the LFO No. 1970 that dissolved the status of West Pakistan.He witnessed the war between India and Pakistan that resulted in the succession of East Pakistan as Bangladesh.On December 26 1971, he was named as a member of the War Enquiry Commission (WEC) alongside with Chief Justice Hamoodur Rahman, and the chief justices of the Sindh, Balochistan, and Punjab High Court, formed by the Chief Justice Rahman on the request of then-President Zulfikar Ali Bhutto. On 1 January 1972, he was re-elevated as the senior justice at the Supreme Court.
Judicial Conservative
He was known for his judicial conservative philosophical leanings and is noted in country's political history for providing legality for the martial law upheld by chief of army staff General Zia-ul-Haq to restore law and order, in the light of doctrine of necessity, as part of his conservative leanings. In addition, he also heard the case of Zulfikar Ali Bhutto and controversially upheld the capital sentence by the Lahore High Court for authorizing the murder of a political opponent.In 1981, Haq notably refused to taken an oath under the imposed PCO, resigning on conscientious grounds.
Training at Oxford
Selected for the Indian Civil Service as a result of competitive examination held in 1939, Haq received a year of training at Oxford. Upon his return to India in November 1940, he was appointed Assistant Commissioner at Ferozepur. He later served at Simla, Gurgaon, and Hissar (in East Punjab), and held various posts in central and provincial government as follows:[2] Career
| Temporal Order | Name of Post | From | To |
| --- | --- | --- | --- |
| 1 | Secretary to the Punjab and North-West Frontier Province Public Service Commission. Secretary to Government of Punjab, Pakistan, Medical & Local Government Department | 22 February 1944 | 29 February 1944 |
| 2 | Under-Secretary to Government of Punjab, Pakistan Revenue Department, Lahore | 1 March 1944 | 1 May 1944 |
| 3 | Sub-Divisional Magistrate, Dalhousie, India | 2 May 1944 | – |
| 4 | Special Sub-Judge at Lahore for Judicial training | 9 November 1944 | – |
| 5 | Sub-Divisional Magistrate, Dalhousie | 28 May 1945 | – |
| 6 | Deputy Commissioner, Gurdaspur, India | June 1945 | July 1945 |
| 7 | District and Sessions Judge, Gurdaspur | 3 November 1945 | – |
| 8 | Assistant Commissioner, Gurdaspur | 23 February 1946 | – |
| 9 | Deputy Commissioner, Hisar, India | 27 March 1946 | – |
| 10 | Secretary to the Partition Steering Committee for Punjab, Pakistan | 9 July 1947 | – |
| 11 | Deputy Commissioner, Rawalpindi, Pakistan | 8 August 1947 | – |
| 12 | Deputy Commissioner, Montgomery (now Sahiwal), Pakistan | October 1948 | – |
| 13 | Deputy Commissioner, Sialkot | April 1950 | – |
| 14 | Deputy Secretary, Ministry of Defence, Government of Pakistan, Rawalpindi | January 1952 | December 1954 |
| 15 | Training at Imperial Defence College (IDC), London | January 1955 | December 1955 |
| 16 | Deputy Secretary, Ministry of Defence, Government of Pakistan, Karachi | August 1956 | – |
| 17 | Joint Secretary, Ministry of Defence, Government of Pakistan, Karachi | August 1956 | – |
| 18 | District and Sessions Judge, Karachi | February 1957 | – |
| 19 | District and Sessions Judge, Lahore | June 1958 | – |
| 20 | Additional Judge, High Court of West Pakistan, Lahore | 24 October 1959 | – |
| 21 | Permanent Judge, High Court of West Pakistan, Lahore | 24 October 1962 | – |
| 22 | Member of the Law Reforms Commission | May 1967 | – |
| 23 | Acting leader of the legal expert delegation to the Republic of Somalia | July 1969 | – |
| 24 | Chief Justice Lahore High Court, Lahore, on dismemberment of One Unit | 1 July 1970 | – |
| 25 | Judge, Supreme Court of Pakistan | 16 October 1972 | – |
| 26 | Chief Justice of Pakistan | 23 September 1977 | 25 March 1981 |
| 27 | Acting President of Pakistan | 20 April 1978 | 7 May 1978 |
Conference in Sydney Australia
Haq attended the Third Commonwealth and Empire Law Conference in Sydney, Australia in August–September 1965 as leader of the Pakistan delegation. He was interested in academic and educational activities and had been a member of the Syndicates of:
 Punjab University
 Agricultural University of Lyallpur (now Faisalabad)
 Allama Iqbal Open University, Islamabad