Mustansar Hussain Tarar has a versatile personality and is Pakistan's leading novelist, playwright, travel writer, columnist, sketcher, actor, and famous announcer. He was named after the Abbasid Caliph Mustansir.
Many of his books have been translated into many languages, including English, and his novels are part of the curriculum in Moscow University's Urdu department in Russia. So far, 31 of his travelogues have been published in book form, while two novels, two collections of fiction and three books containing sketches and letters.
The number of plays he has written is 7, while 13 collections of columns have also been published. Also, 11 novels have been published. This article has all the information about him, including Mustansar Hussain Tarar Biography.
| Title | Description |
| --- | --- |
| Personal | |
| Name: | Mustansar Hussain |
| In Urdu: | مستنصر حسین |
| Famous As: | Novelist |
| Nationality: | Pakistani |
| Residence: | Lahore |
| Education: | Schooling from Government college lahore |
| Religion: | Islam |
| Profession: | Pakistani Author, travel enthusiast, writer, novelist, columnist, TV host. |
| First Novel: | Nikley Teri Taalash mein |
| Awards : | Pride of Performance award |
| Born | |
| Date: | 1st March 1939 |
| Place: | Mandi Bahauddin District |
| Family | |
| Parents: | Rehmat Tarar |
| Siblings : | Mobashir Hussain Tarar |

Mustansar Hussain Tarar Biography
In the world of literature, the name of Mustansar Hussain Tarar needs no introduction. He is known for many references at the same time. His first reference is to a travel writer, but he has also shown his talents in novel, column, fiction, and acting. He has made his name as a travel writer.
Mustansar Tarar gave the travelogue an innovation and style. He would try to show the reader what he saw with his own eyes. He traveled from town to town, introducing new things to his readers. While writing the scene, he creates such a magical texture of words that the reader becomes fully acquainted with the place and the scene.
He has received several prominent national and international awards, including the Presidential Medal of Excellence and the Prime Minister's Literary Award.
Mustansar Date of Birth
He was born on March 1, 1939, in Lahore.
Education of Mustansar
He went to the mosque then Mission High School Ring Palace and matriculated from Muslim Model High School to gain knowledge. Hussain Tarar did inter from Government college and went to the UK to explore new fields of film, theater, and literature.
He went to the Moscow Youth Festival in 1957. Here he started writing and then never give up again for the rest of his life.
Mustansar Hussain Tarar Family
He belongs to a farming family. His father came to Lahore searching for employment, worked hard, did business in agriculture, wrote several books on this subject, and remained attached to the land all his life. He married in 1970; he has two sons and a daughter.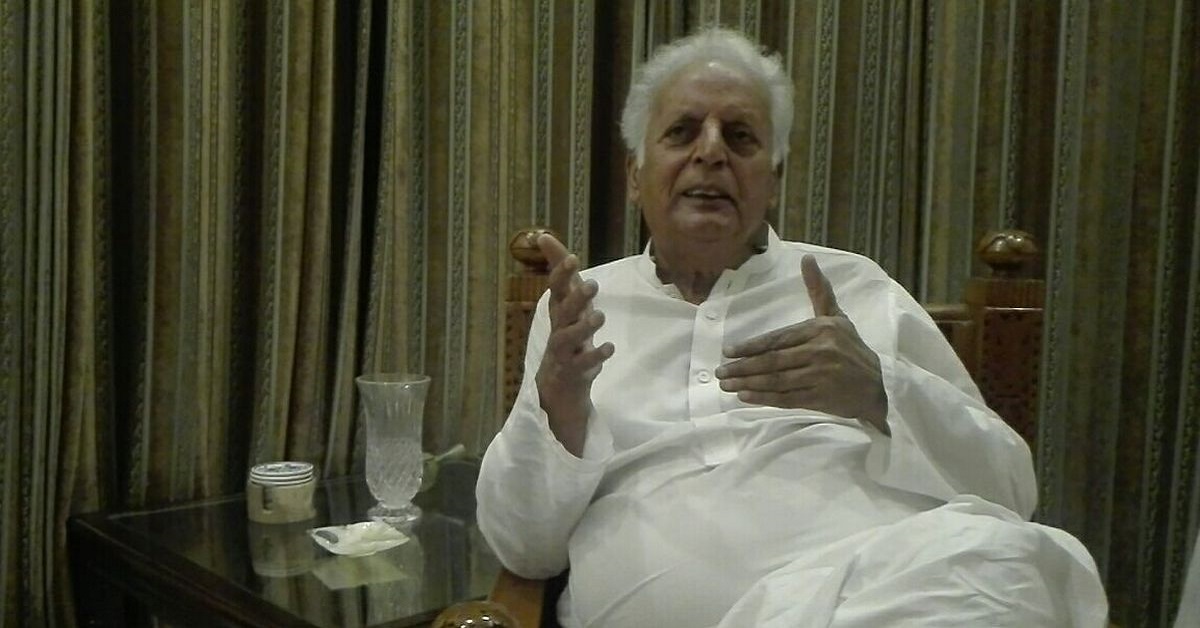 Career
TV Career
When he returned to Pakistan, he became passionate about acting and joined PTV. He got a job for the first time as an actor in 'Purani Batain.' But he wasn't satisfied with his performance and decided to write the script of drama and wrote 'Adhi Raat Ka Sooraj.'
It was 1974 when this play aired. He was associated with TV for years and wrote many memorable plays. When he joined the morning broadcast, he became the ideal 'Chacha Ge' of the children.
Travelogues
In 1957, he went to Moscow, Russia, for the Youth Festival. On the initiative of daily Nawa-e-Waqt's Majeed Nizami, this travelogue was 1st time published in a prestigious magazine 'Qandil' in 1958 and became the first travelogue. He departed on a tour of European countries in 1969, returned in 1971, and brought a 'Niklay Tere Talash mean' gift for the readers.
There was a storm of acceptance of the book that could not be stopped. His next travelogue was 'Indlus Mein Ajnabi.' He wrote thirty travelogues. His travelogue on K2 became so popular that a second edition was needed two weeks later.
'Khana Badosh,' 'Nanga Parbat,' 'Nepal Nagri,' 'Safar Shamal Ke,' 'Snow Lake,' 'Kalash,' 'Patli Pecking Ke,' 'Moscow Ke Safaid Ratain,' 'Yak Sarae,' 'Hello Holland,' and 'Alaska Highway' are some of his notable travelogues. When he started writing columns, he kept his style separate here as well.
When he went to the Hijaz E Muqadas, he wrote two travelogues under the title 'Hira Mein Aik Raat' and 'Mun Wal Kaaba Sharif.'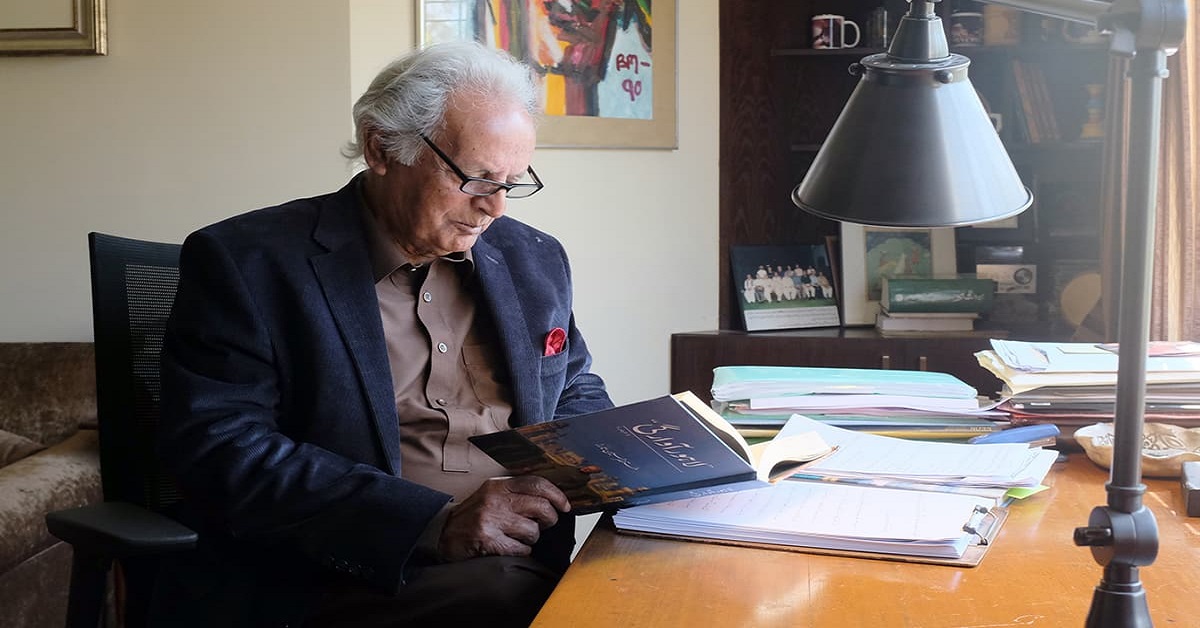 Mustansar Hussain Tarar Books
His book 'Payar Ka Pehla Shehar' broken sale records, more than fifty editions of this novel have been published. Each of his novels became popular, but 'Raakh' and 'Bahao' is something else. For 'Raakh,' he was awarded the Prime Minister's Literary Award in 1999.
'Qila E Jangi' was written on the backdrop of the US invasion of Afghanistan after 9/11. He also successfully experimented with novel writing in Punjabi.
List of Dramas
Hazaron Raastay
Parindaa
Shehpar
Suraj Key Sath Sath
Kailash
Faraib
List of Books
Mantiqul Tair, Jaded
Andalus Mein Ajnabbi
Bahaao
Bey Izti Kharaab
Barfeeli Bulandiyaan
Carvan Saraye
Chikh Chukk
Chitral Dastaan
Dais Hwaa Pardais
Deosaii
Daakia Aur Jolaaha
Gadhay Hamarey Bhai Hein
Gaar E Hira Mein Ik Raat
Guzaara Nahin Hota
Hazaron Hein Shikway
Hazaron Rastay
Hunza Dastan
K-2 Ke Kahani
Kailash
Khaana Badossh
Moscow Ke Safaid Raatain
Mun Wal Kabbay Shareef Day
Nanga Parbat
Nepal Nagri
Nikley Tere Talaash Mein
Pakhairo
Parindey
Parwaaz
Pyaar Ka Pehlaa Shehar
Puttli Peking Ke
Qilla Jangi
Qurbat E Marg Mein Muhabbat
Rakh
Ratti Galli
Safar Shumaal Key
Shamshal Baimesal
Shehpar
Shutter Murgh Riyasat
Snow Lake
Sunehrii Ullo Ka Shehar
Yaak Saraaey
Khaas O Khashaak Zamanay
Alaska Highway
Australia Awaargi
Kahaaniyan
Rakaposhi Naggar
America Kay Sou Rang
Aur Sindh Behtaa Raha
Haramosh Naqaabil E Faraamosh
Karvan E Siraaye
Ullu Hmare Bhai Hein
Lahore Awaargi
Payar ka Pehlaa Punjab
Siyaah Ankh Main Tasveer
Tarar Naama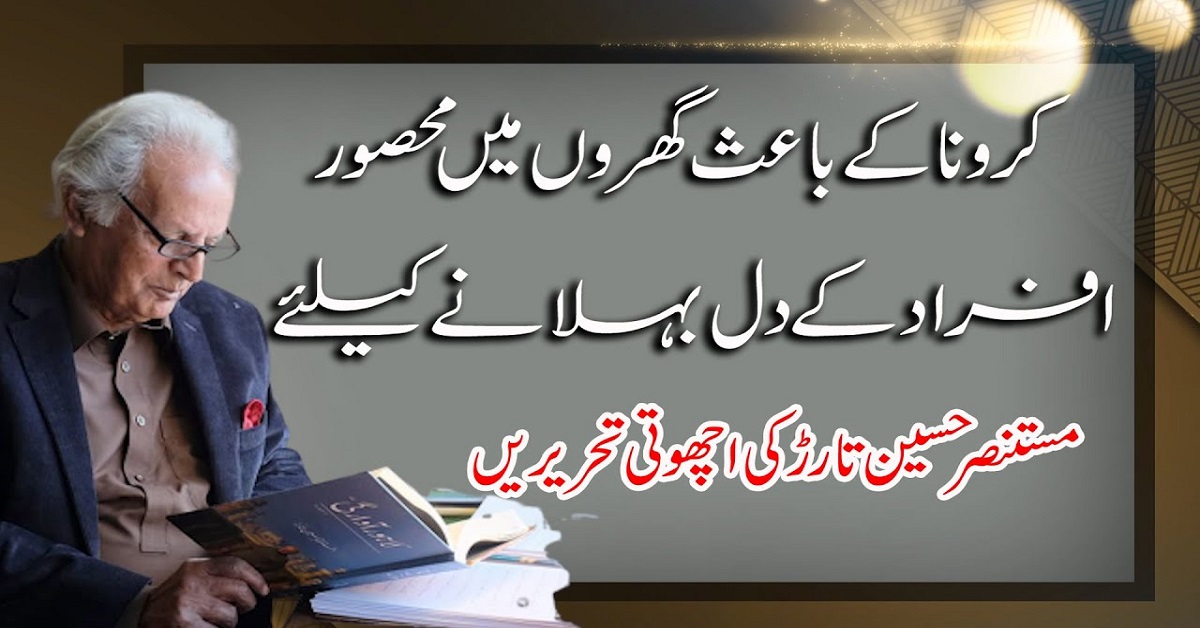 Social Media Handles
His social media account include
https://twitter.com/mutansartarar