Shehryar Khan Afridi is a political figure who held the Ministry of Interior from 2018-2019. He is serving as NA member since 2018. Presently, he is holding the office of Ministry of SAFRON (States & Frontier Regions) since 18th April 2019.
He served an additional post of Minister of Narcotics Control after this post became vacant due to the demise of Sardar Muhammad Mahar. Since 13th May 2020, he is working as chairman of Parliamentary Committee on Issue of Kashmir. This article has all the information about him, including Shehryar Khan Afridi Biography.
| Title | Description |
| --- | --- |
| Personal | |
| Name: | Shehryar Khan Afridi |
| In Urdu: | شہریار خان آفریدی |
| Famous As: | Politician |
| Nationality: | Pakistani |
| Residence: | Islamabad Pakistan |
| Religion: | Islam |
| Profession: | Politics |
| Nominated by his Party: | Speaker of National Assembly of Pakistan |
| Defeated: | Mr. Gohar Mohammad Khan Bangash |
| Province : | Khyber Pukhtunkhwa |
| Mobile No: | +92 300 5275258 |
| Email : | [email protected] |
| Born | |
| Date: | 12 March 1971 |
| Family | |
| Parents: | Haji Nadar Shah Afridi (Father) |
| Career | |
| Political Party: | Pakistan Tehreek-e-Insaf (PTI) |
| Serve As: | Member |
| In Office | |
| Role: | Member of the National Assembly of Pakistan |
| Dates: | 1 June 2013 |
| Constituency : | NA-14 (Kohat) |

Shehryar Khan Afridi Biography
Shehryar Afridi is a seasoned politician who had served significant ministerial posts. As a chairperson of the Kashmir Committee, he is performing his duties brilliantly. He urges activists to collaborate with Committee and help in preserving Kashmir's cultural heritage as Hindus are trying to uproot the heritage of Kashmir.
He is of view that in this era of information and technology efforts are made to target the culture of Pakistan and provincial and federal governments should take some vital steps for the preservation of culture. Afridi faced some hurdles in his political career as he got removed from Ministry due to his failure to show his assets. However, he is a loyal party member and is giving his best to his party and country as well.
Shehryar Date of Birth
He was born on 12th March 1971.
Education of Shehryar
He completed his Masters in IR (International Relations) from Peshawar University. He desired to join Pakistan Civil Services but could not clear the exam.
Shehryar Khan Afridi Family
He is married and father to a son and three daughters.
Political Career
General Election 2002
He contested for NA seat as an independent contestant from NA-14 Constituency in general election 2002 but failed. He secured twelve thousand and eighty-three votes and got defeated by an MMA's (Muttahida-Majlis-e-Amal) candidate.
General Election 2013
He won the NA seat in 2013 general election from NA-14 Constituency on PTI'S ticket and received sixty-eight thousand one hundred and twenty-nine votes. He surpassed the Jamiat Ulema-e-Islam's candidate.
General Election 2018
In 2018 general elections he got re-elected to NA from NA-32 Constituency on PTI's ticket. He defeated MMA's candidate Gohar Muhammad by securing eighty-two thousand two-hundred and forty-eight votes.
Interior Ministry
On 28th August 2018 Imran Khan named him as State Minister for Interior. On 31st August he took the oath as State Minister for Interior in PM Imran Khan's federal cabinet.
Minister of SAFRON
On 18th April 2019, he gave resignation from previous Ministry and appointed as SAFRON Minister.
Additional Charge
After the demise of Sardar Ali Muhammad, Khan received an additional charge of MNC (Ministry of Narcotics Control). Later on, 29th Se 2020 PM Imran Khan approved removing him from this Ministry.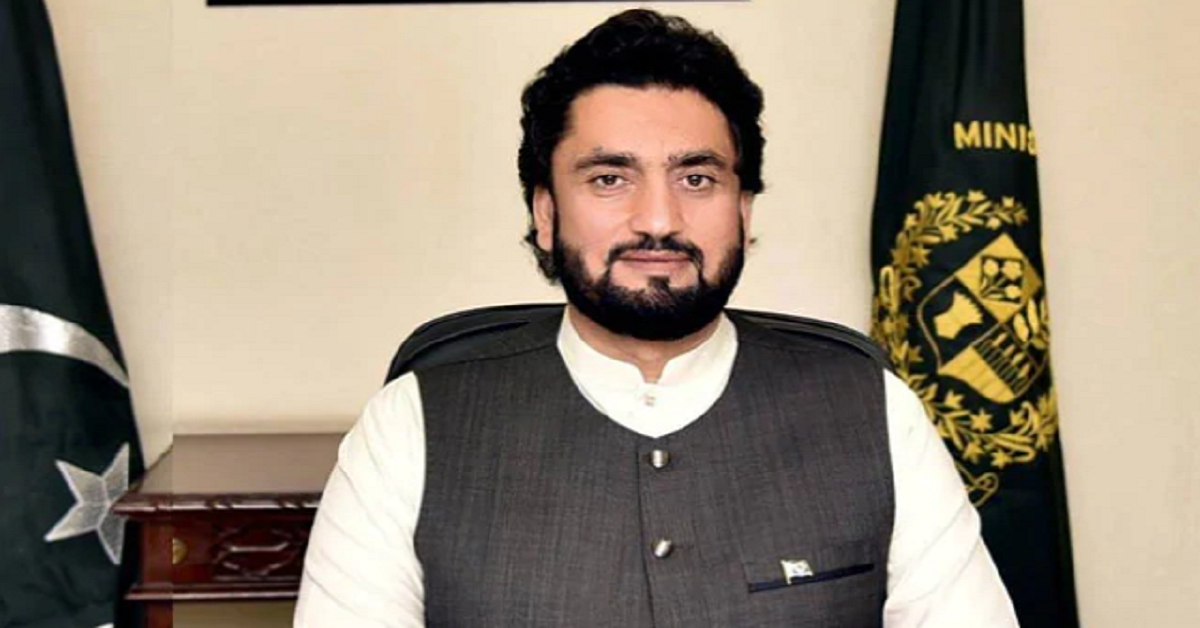 Kashmir Committee Chairperson
He got appointed as Chairperson of Parliamentary Kashmir Committee on 13th May 2020. The Committee consisted of NA & Senate's Senior Members.
The Committee has to perform these functions:
To raise awareness at National & International level about Issues of Kashmir.
To provide and solicit diplomatic, moral and political support and strength to inhabitants of J & K in their efforts for their rights according to UN resolutions.
To improve and monitor the work of Organizations resolving Kashmir issue.
Controversial Act
In 2018 it was found that he used Govt resources worth Million Rupees to Redecorate and renovate his new house. Imran Khan ordered FIA to investigate this matter.
Social Media Handles
His social media account include
https://twitter.com/ShehryarAfridi1