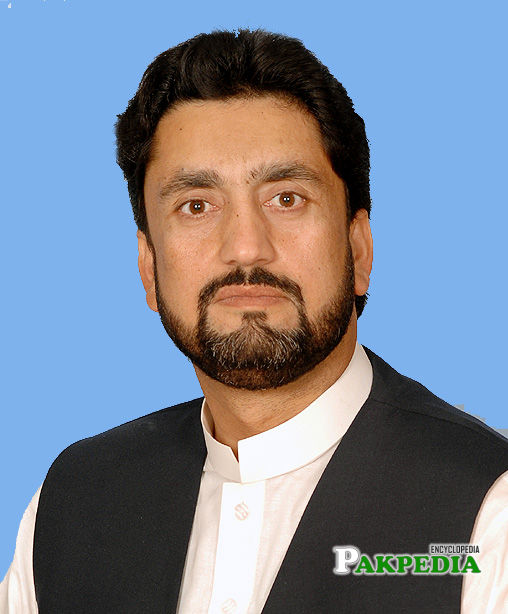 Mr Shehryar Afridi
Speech in National Assembly Pakistan
PTI Member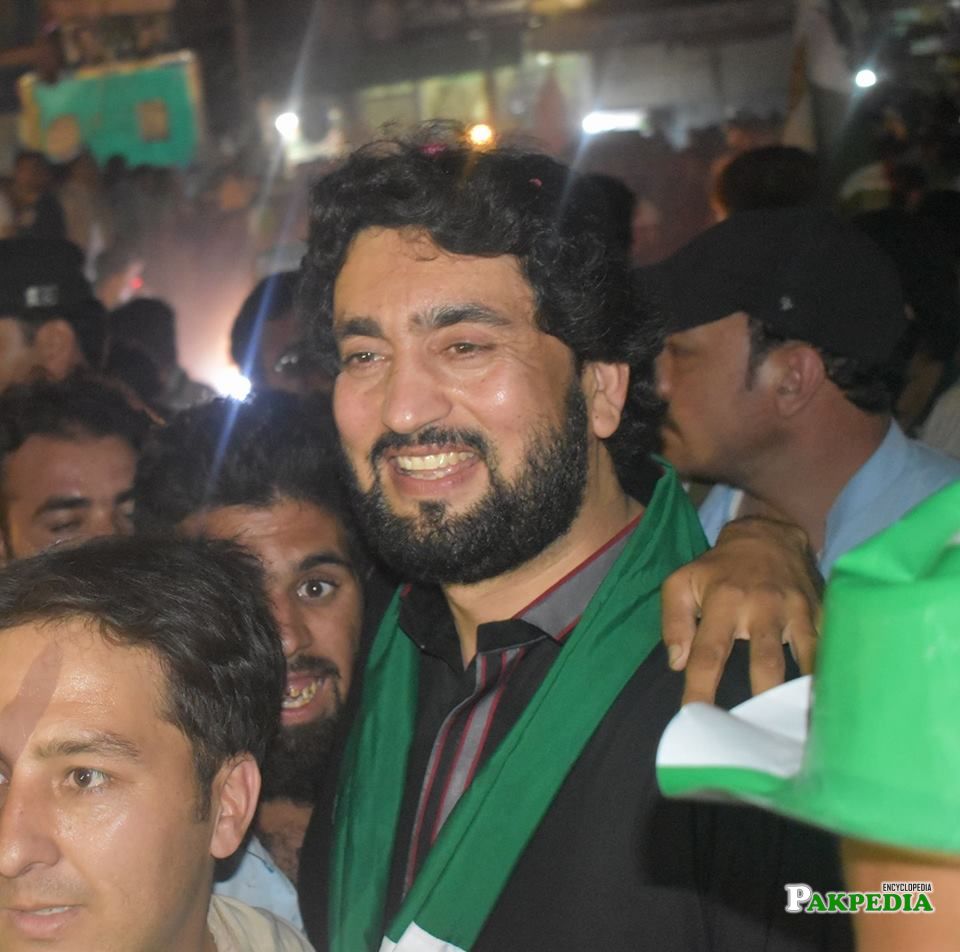 With PTI Workers in a Jalsaa
Guest at Aag TV
Biography
Shehryar Khan Afridi commonly known as Shehryar Afridi is a Pakistani politician, parliamentarian and a prominent member of Pakistan Tehreek-e-Insaf (PTI). Afridi was elected a member of national assembly on a ticket of Tehreek-e-Insaf from NA-14 (
Kohat
) in 2013. Afridi is the son of Haji Nadar Shah Afridi a prominent politician and parliamentarian in 90's.
[1]
Biography
Political Career
Afridi participated for the seat of National Assembly of Pakistan as an independent candidate from Constituency NA-14 Kohat in general election 2002.But he was unsuccessful and lost the seat to a candidate of Muttahida Majlis-e-Amal.
[2]
Result
Afridi was nominated to the National Assembly (MNA) as a candidate of Pakistan Tehreek-e-Insaf (PTI) from Constituency NA-14 Kohat in general election, 2013.
[3]
Nominated
His National Assembly membership was suspended in October 2016 by the Election Commission of Pakistan due to his failing to file the statement of his assets and liabilities.
[4]
Successful
Election 2013
PTI candidate, Shehryar Afridi son of Haji Nadar Shah Afridi defeated Gohar Mohammad Khan Bangash of
JUI-F
to win this seat for PTI. 67742 votes were polled in his favour while 31886 votes were bagged by the runner-up Mr. Gohar Mohammad Khan Bangash. Shehryar Afridi has also been nominated by his party as a candidate for the speaker of National Assembly of Pakistan where he is contesting against Sardar Ayaz Sadiq of PML-N.
[5]
Election 2013
Contact Information
Permanent Address: Mohallah Garhi Risaldar, Hangu Road, Kohat
Local Address: G-408, Parliament Lodges, Islamabad
Contact Number: +92 300 5275258
Email:shehryar.na14@na.gov.pk[6]  Contact Information 
Minister of Interior
Shehryar Khan Afridi is all set to take an oath as a Minister of Interior today on 28th August 2018. He is a member of Pakistan Tehreek-e-Insaf and is in the party for many years. Imran Khan has approved his appointment of becoming the Miniter of the interior which earlier he decided to keep the control by himself. During 2018 Elections he was also elected as a member of National Assembly.
Strengthening ties with Iran
Shehryar Khan, a minister of state said that we are trying to strengthen our relationship with Iran. In an interview with an Iranian agency, he said that our relationship will grow better and better with the passage of time. He went on saying that "We want to take our relationship with Iran at a level where it can become a precedent for other countries of the world,"
Shehryar Afridi seeks a report on an attack on cameraman
The Minister of State Shehryar Afridi took the notice on an incident which took place yesterday where the Nawaz Sharif's guard beat the cameraman of SAMMA News abruptly. After this incident he asked to the Islamad IG "This is Pakistan's commitment to all its citizens that the law will be equal for all," he said while addressing media in Islamabad. "Be it a journalist or a common man, no one is authorized to take the law into his/her own hands."
Shehryar Afridi nephew arrested for possessing drugs
Talal Nadir, the nephew of Interior Minister Shehryar Khan Afridi has been arrested for owning the drugs. According to the sources 1 kg of drugs has been found in his car. On asking about the arrestment Shehryar Khan said that no one is above the law, not even my relatives. Prior, PML-N official Hina Pervaiz Butt presented a design in the Punjab Assembly to denounce the revelation of drugs from Shehryar Khan's nephew.