Shehnaz Sheikh is an evergreen Pakistani legendary star who worked in very few dramas, yet those characters became her identity for which she received long-lasting love and appreciation. She took retirement from acting very soon, yet she is being called out whenever legends are discussed.
She is known for her role in the blockbuster drama serial 'Tanhaiyaan.' The reason for her early retirement was the lack of challenging roles. In 2012 she was approached for a character in the sequel of 'Tanhaiyaan' that she refused. She is currently living a blissful married life and working as a Director of children plays in different colleges. This article has every detail about her, including Shehnaz Sheikh Biography.
| Title | Description |
| --- | --- |
| Personal | |
| Name: | Shehnaz Sheikh |
| In Urdu: | شِہناز شیخ |
| Native Name : | Shehnaz |
| Famous As: | Actress |
| Nationality: | Pakistani |
| Residence: | Lahore, Punjab, Pakistan |
| Education: | National College of Arts |
| Religion: | Islam |
| Profession: | Actress & Director |
| Born | |
| Place: | Kalaw, Myanmar (now) Burma |
| Family | |
| Spouse: | Seerat Hazir (m. 1980) |
| Children: | 2 |
| Career | |
| Occupation(s): | Actress |
| | |
| First appearance in Drama Serial: | Tanhaiyaan (1985) and Un Kahi (1982) |
| Migrated to Pakistan: | In 1965 |
| In November 2005: | She, along with her husband, worked with FAME. |

Shehnaz Sheikh Biography
Shehnaz is a notable Pakistani television actress and Director who remained associated with the Showbiz industry for a few years. Still, those few years were enough to make her recognizable among every generation. She is no longer a part of Showbiz, yet her work is acknowledged everywhere.
Her friend referred her for acting, and by luck, she got a chance to show her skills. In 1991, she was offered a role in the Bollywood movie 'Heena' by Raj Kapoor that she refused and after which Zeba Bakhtiar did that movie. In 2010, she directed a theatre play that became a hit.
Shehnaz Date of Birth
She was born in Kalaw, British India. Later, her family moved to Pakistan and settled in Lahore.
Education of Shehnaz
She did her schooling at the Convent of Jesus and Mary. Later, she went to NCA from where she received a degree in Fine Arts.
Shehnaz Sheikh Family
In 1965 her family migrated to Pakistan and settled in Lahore. Her entry in showbiz was by luck when one of her friends referred her name to the director. She got married to Seerat Hazir in 1982, a Showbiz media personality from whom she has 2 sons. In 2005 she and her husband associated with FAME and helped 2005 Earthquake victims.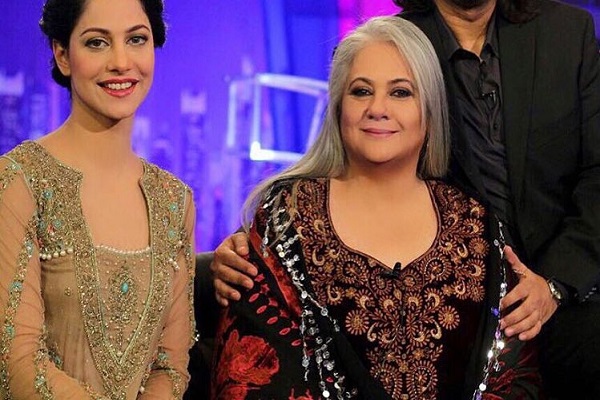 Showbiz Career
Initial Career
She made her showbiz debut in 1980 when she was offered a role in the drama serial 'Balila' written by Shoaib Hashmi. Unfortunately, after a few episodes, the drama got canceled, yet many directors recognized her powerful performance, and it is how her journey started.
Success
She was signed for the drama serial 'Ankahi' opposite many other notable stars, which was directed by Shoaib Mansoor. The serial became the blockbuster. Hasina Moin casted her in another blockbuster drama serial 'Tanhaiyaan.' Despite several years of release, this serial is still a favorite among the young generation. In the early 1990s, she appeared in a few episodes of 'Uncle Sargam' and 'Yes Sir No Sir.'
Bollywood Offer
In 1990 she was offered a role in the Bollywood movie 'Henna' by Raj Kapoor. However, she refused that offer. After her refusal, Hasina Moin referred Zeba Bakhtiar, and Raj Kapoor agreed to cast her. The film remained the biggest success.
As a Host
Besides acting, she also got into hosting and hosted a few shows named 'Showbiz Masala' and 'Meri Pasand.'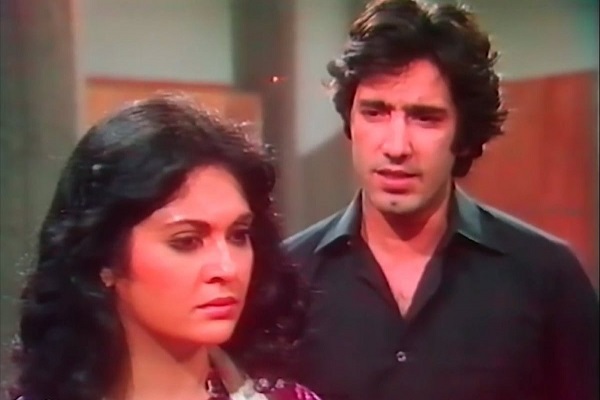 Retirement
In the late 1990s, she took retirement from acting because of not being offered challenging roles. Her decision disappointed her fans, yet she didn't want to lose the positive image set by her by always choosing versatile roles.
As a Director
In 2010 she became associated with Theater and directed a play, 'The Mousetrap.' The direction was a bit challenging for her, yet she managed to do it perfectly. The play received a good response from critics.
Currently, she directs various children plays in different colleges, including 'Aitcheson College' 'Lahore Grammar School' for the last many years.'
Tanhayian Naye Silsiley
In 2012 she was approached for a role in the sequel of 'Tanhaiyaan,' for which she refused because of quitting acting for a long time. However, Hasina Moin wanted her to be a part of the play, for which she offered her a voice-over, for which she agreed. Sponsors refused to pay her for her voice-over, to which she didn't agree and refused the offer.
Shehnaz Sheikh Dramas
Balila
Maray Thay Jin Ke Liye
Ankahi
Tanhayian
Yes Sir No Sir
Uncle Sargam