Shanzay Hayat is a model who represented Pakistan in 'Miss Grand International' and 'Miss Asia Pacific' and secured the subtitle of 'Miss Grand Dance.' She was also among the top 15 and 20 in both contests. She is the only model who took the name of her country Pakistan to such heights of fame. Shanzay is a very adventurous and outgoing personality who loves fashion and has always made it part of her life. She plans to start her acting career as well. Being a versatile personality in every aspect, she can speak different languages, including 'Pashto, Urdu, Punjabi, and English. This article has all the information about her, including Shanzay Hayat Biography.
| Title | Description |
| --- | --- |
| Personal | |
| Name: | Shanzay Hayat |
| In Urdu: | شانزے حیات |
| Famous As: | MPW 2013 |
| Nationality: | Pakistani |
| Residence: | New York City, USA |
| Religion: | Islam |
| Profession: | Model |
| Height: | 1.85 m (6 ft 1 in) |
| Website: | https://www.facebook.com/MissPakistan2013/ |
| Born | |
| Date: | 1st December 1989 |
| Place: | Islamabad |
| Family | |
| Spouse: | Unmarried |
| Siblings : | None |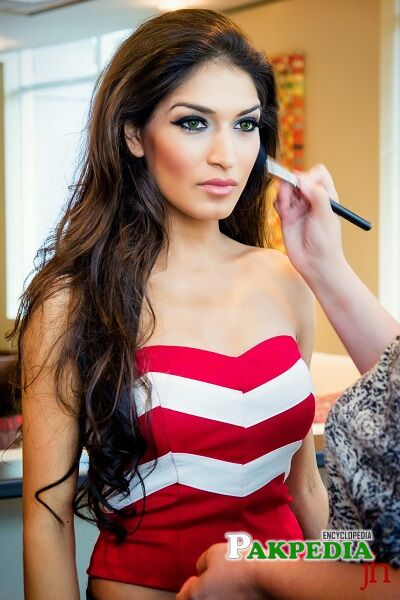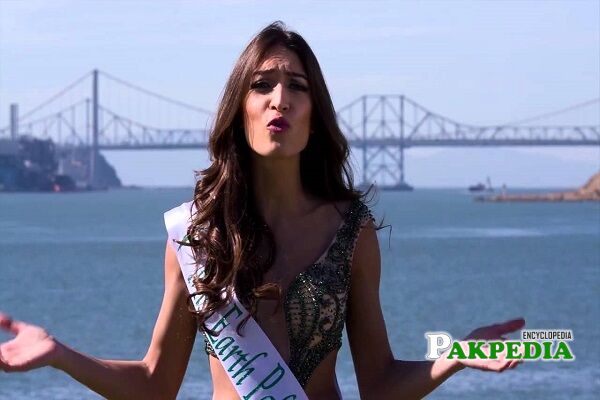 Shanzay Hayat Biography
Shanzay is a notable Pakistani model who believes that trends about participation in beauty pageants and curvy figures should be introduced, and it's necessary to educate and empower our females. She is a goal-oriented woman who set her aims and then struggles to achieve her goals. In beauty pageants' talent round, she has shown her belly dancing talent, which differentiated her from other models. She loves trying something new and creative. She tried to show a positive image of Pakistan to the world through her participation in beauty contests, which is different from the image displayed on media.  
Shanzay date of Birth
The charming and confident model was born on 1st December 1989 in Islamabad. Currently, she is residing in New York with her family.  
Education of Shanzay
She completed her education in different countries, including Dubai, United States, Ireland, and Saudia Arabia.
Career
Modeling Career
She joined the International modeling platform when she was 15 and signed a contract with Alison Campbell modeling agency. Then she signed a contract with Heffner Model Management Seattle in the USA.
Miss Pakistan World
In 'Miss Pakistan World' 2013 she earned four titles including 'Miss Talent,' 'Miss Popularity,' 'Miss Perfect Ten,' and the significant title of Miss Pakistan World.' In the 'Miss Pakistan World' contests' history, she is 1st ever contestant to achieve four subtitles in the same beauty contest.
Miss Grand International
The beauty queen represented her country in 'Miss Grand International' that held in 2013. She came in the top 20 in this pageant.
Miss Earth Pageant
Shanzay Hayat competed and represented Pakistan in Miss Earth Pageant held in Manila in 2014.
Miss Asia Pacific World
She participated in season four of the 'Miss Asia Pacific World' 2014 held in Seoul. It was the 1st time that a Pakistani contestant participated in 'Miss Asia Pacific.'
As a Judge
She performed as a judge in the twelfth annual 'Miss Pakistan World' and fourth annual 'Mr. Pakistan' in 2014. She also crowned the 'Miss Pakistan World' winner.
Social Media Accounts
Her social media accounts include