Shahzaib Hassan is an opening batsman who has represented the Pakistan team in One Day Internationals as well as in T20s in the past. He is a right-hand batsman and a right-arm occasional off-break bowler. He made his first international appearance in the ICC T20 World Cup 2009, which Pakistan won at the end of the competition.
Shahzaib has also been featured in Pakistan Super League. In the third edition of PSL in 2018, he got banned and penalized one million Pakistani rupees on match-fixing charges in the tournament for a year. Later he appealed against the ban, which led to an increase in prohibition from one year to four years. Currently, he is serving the ban.
This article has everything about him, including Shahzaib Hassan Biography.
| Title | Description |
| --- | --- |
| Personal | |
| Name: | Shahzaib Hasan |
| Full Name: | Mohammad Shahzaib Hasan Khan |
| In Urdu: | شاہ زیب حسن |
| Famous As: | Cricketer |
| Nationality: | Pakistani |
| Residence: | Karachi |
| Religion: | Islam |
| Profession: | He is a Pakistani crickter |
| ODI Debut: | 15 June 2010 v Sri Lanka |
| Last ODI: | 8 November 2010 v South Africa |
| T20I Debut: | 13 June 2009 v New Zealand |
| Last T20I: | 27 October 2010 v South Africa |
| Height: | 6 Ft |
| Batting: | Right hand Bat |
| Bowling: | Off break |
| Role: | Opening batsman |
| Born | |
| Date: | 25th December 1989 |
| Place: | Karachi |

Shahzaib Hassan Biography
Shahzaib made his international debut in 2009 after an excellent batting display for his domestic cricket team Karachi Zebra. He made his debut on 13th June 2009 against New-Zealand at the Oval in the ICC T20 World-Cup 2009.
Since his debut, he has played 1o T20 Internationals and has scored 116 runs with a batting average and strike-rate of 11.60 and 89.23, respectively. Shahzaib has not scored a fifty or century in the format and has the highest score of 35.
While in his three One Day Internationals for Pakistan, he has got 100 runs at an average of 33.33 with the bat with the highest innings score of 50. He is also able to keep behind the wickets and is an occasional wicket-keeper.
Shahzaib Date of Birth
He was born on 25th December 1989, at Karachi, Sindh.
Shahzaib Hassan Family
He is married, and he lives with his family at Karachi, Sindh.
Cricket Career
Initial Career
Shahzaib initiated his professional cricket career from 2008 and made his debut in all three game formats in the same year. He represented the Karachi Zebras team for the 2008-09 domestic season. In his debut first-class season, he made his mark as an opening batsman as ended up with a score of 607 runs in ten matches.
While in his first List-A season, he got 250 runs with an impressive batting strike-rate of 96.11 in the season. This outstanding performance made his selection in the ICC T20 World-Cup 2009, where he made his first international appearance for Pakistan.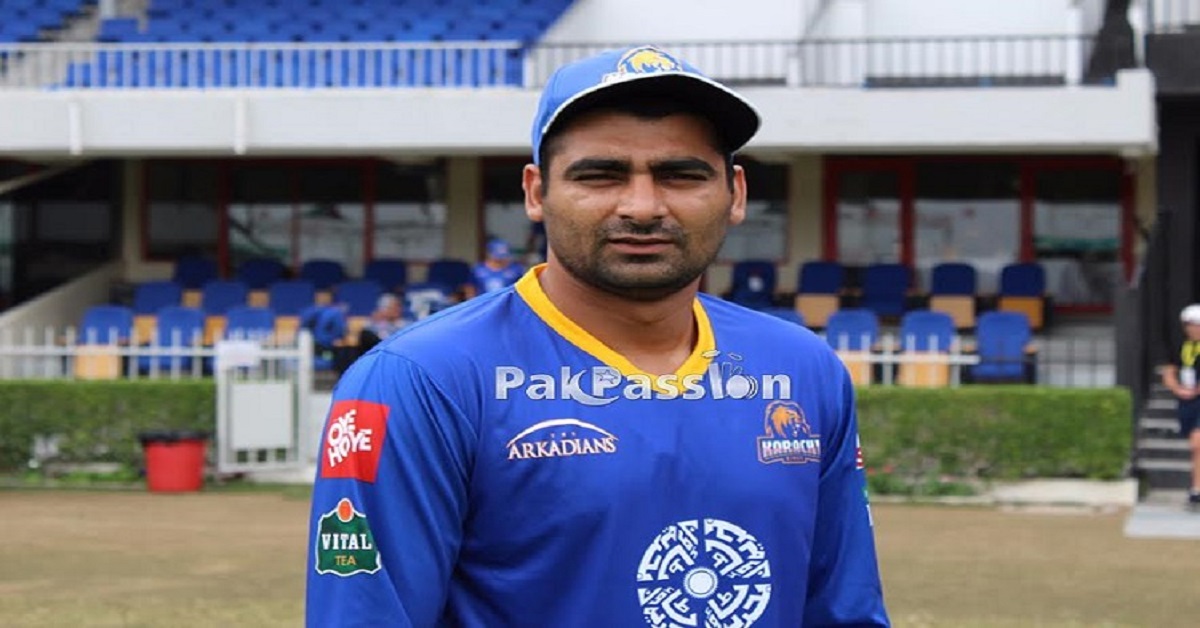 Domestic Career
Since the start of his domestic cricket career in 2008, he has been featured in 80 first-class games and has an impressive 5035 rate at a batting average of 34.25. He has registered nine first-class centuries and 27 half-centuries with best innings score of 156 runs in an innings.
He has taken 71 catches in the field and has got eight wickets in his occasional off-break bowling. While in his List-A cricket career, he has got 2120 runs in 60 games with an impressive batting average and strike-rate of 36.55 and 106.90, respectively. His best List-A match score is 171 runs.
Shahzaib has hit five hundreds and 12 fifties in this form of cricket. While he also has taken 22 catches and five List-A wickets. He has been an excellent T20 player and featured in 100 T20 matches in which he has claimed a sum of 2695 runs with an outstanding batting average and strike-rate of 28.07 and 137.64, respectively.
He has got a couple of T20 centuries and 20 half-centuries with the best score of 101 not-out in a T20 match.
Pakistan Super League
Shahzaib has represented Karachi Kings franchise in the Pakistan Super League. In the first edition of PSL in 2016, he played two games, one against Islamabad, where he made 27 runs off 19 bowls, and he appeared against Peshawar Zalmi in his second match he got 18 runs off 17 deliveries.
He was also part of Karachi Kings in the 2018 season and got suspended for four years from playing cricket in that season of the tournament.
International Career and Achievements
ICC T20 World Cup 2009
Shahzaib Hassan made his first international appearance for Pakistan in a T20 game against New-Zealand in ICC T20 World Cup 2009. He made 35 runs as an opener in the match, which is still his highest T20 international score.
The next, he played against Ireland and made a useful 23 runs batting up the order while his third T20 game against South Africa in the tournament, but this time he did not trouble the scorers and got out for Zero.
Shahzaib also featured in the T20 World-Cup final in 2009 against Sri-Lanka. He gave a vital start in Pakistan's chase, making 19 runs and playing his part, as Pakistan won the final match and lifted the trophy and became the World-Champions.
England Tour
In 2010 England hosted Pakistan and Australia's series, and he got into the playing eleven in two T20 games for Pakistan. Though Pakistan won both the matches but he failed in the series very badly as he did not score a single run in two innings of the series with the bat.
Then after the Australia series, Pakistan played against England. Shahzaib featured in the T20 format for two games, and he scored 21 runs in the first game while he came and went for just three runs in the second match of the series.
Against South-Africa
Shahzaib played his last international T20 series for Pakistan against South-Africa. He could not cash into another big opportunity and just managed to get 17 runs in the Two match series.
One Day International Cricket Career
He appeared in his first One Day International for Pakistan against Sri-Lanka on 15th June 2010 at Dambulla and scored 11 runs. He showed his batting potential in his second ODI match Vs. As he registered his maiden and only ODI fifty, against Bangladesh, scoring a vital 50 runs as an opening batsman as Pakistan won the game.
Last time he appeared for Pakistan in an ODI match against South-Africa on 8th November 2010. He got out on 29 runs in the game and has never played for Pakistan as he is currently serving a four-year ban from cricket due to his involvement in match-fixing incident in the Pakistan Super League 2018.
Social Media Handles
His social media accounts include
https://www.facebook.com/shahzaib.hassan.52090