Seher Tareen is a Known Pakistani Fashion Designer who is completely a self Taught person. She started making sketches for her friends from a very young age than she realized that she has a talent which should be utilized so she came in Fashion Designing. 
| Title | Description |
| --- | --- |
| Personal | |
| Name: | Seher Tareen |
| In Urdu: | سحر ترین |
| Famous As: | Fashion Designer |
| Nationality: | Pakistani |
| Residence: | Lahore |
| Education: | M.A graduate |
| Religion: | Islam |
| Profession: | She is a Legendary Fashion Designer |
| Fav Place: | London |
| Fav Restaurant: | An italian Restaurant Bellini's |
| Addicted To: | Chocolates |
| Secret Talent: | Math |
| Fav Designer: | Georgina Chapman of Marchesa |
| Website: | https://twitter.com/sehertareen?lang=en |
| Family | |
| Children: | 1 son |
| Parents: | Jahangir Tareen |
| Siblings : | Meher Tareen, Mariam Tareen and Ali Tareen |
| Relatives: | Allah Nawaz Tareen (Grand Father), Makhdoom Ahmed |
| Career | |
| Occupation(s): | Designer |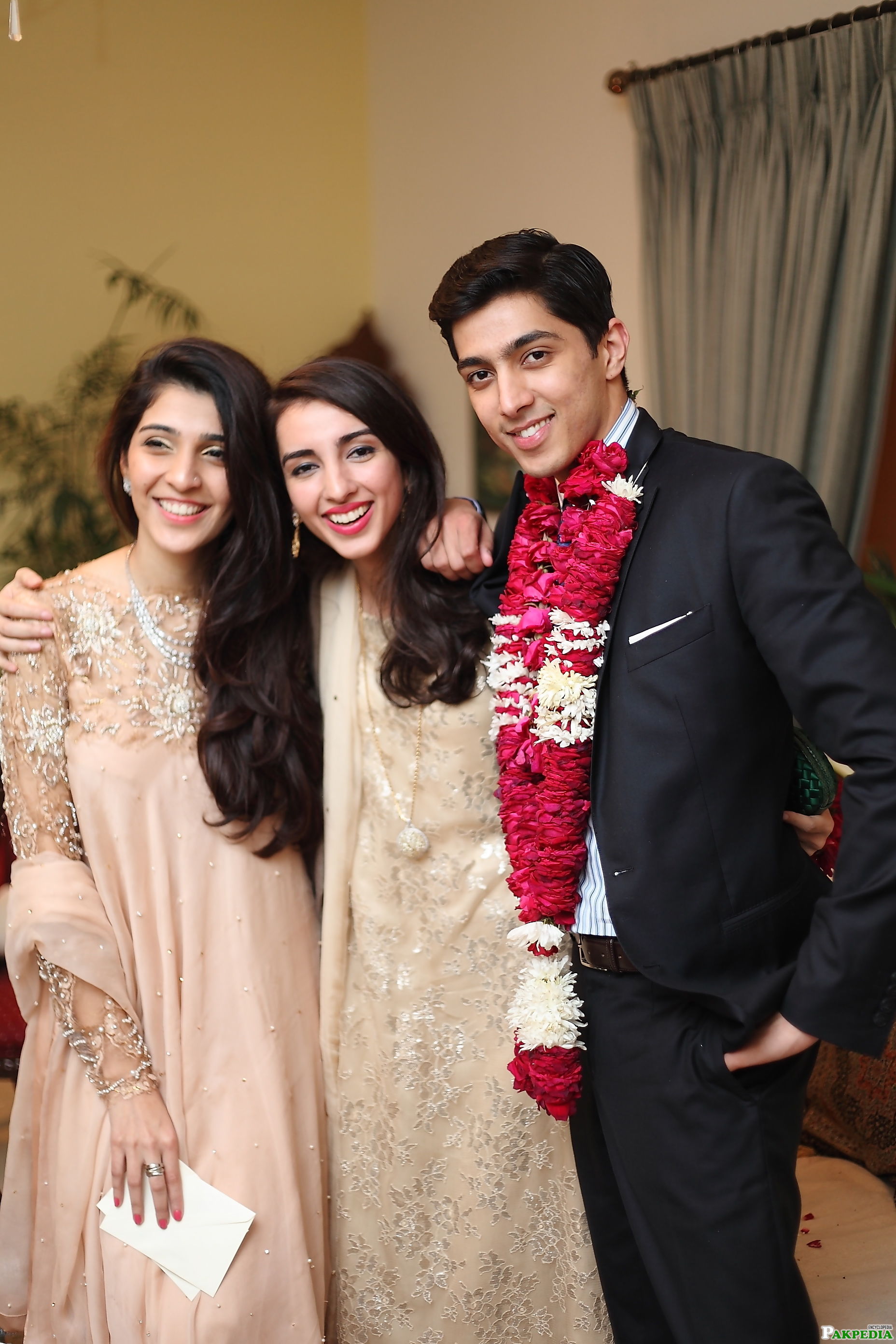 Biography
Saher Tareen is a new emerging talent in Pakistani Fashion industry, the designer is known for designing prét luxurious collection. Saher Tareen is an emerging new fashion designer and has  showcased her chic prét collection at 10th PFDC Sunsilk Fashion Week 2014. Recently, the designer revealed Luxury Pret Capsule Collection "Neo Nouveau " inspired by the Art Nouveau Movement of the early twentieth century on Fashion Parade. The aim of the collection is to bring these elements together in an up to date and edgy way thereby merging high art with ready to wear fashion.  Saher is the new face of Pakistan fashion industry and she has received welcoming response by the fashionistas in prét fashion landscape. [1] Biography Biography
Personal Life

Seher Tareen a well known Pakistani Fashion Designer is  a daughter of Pakistani Political leader Jahangir Tareen who is a member of Pakistan Tehreek-e-Insaaf. She has 2 sisters Mariam Tareen and Meher Tareen and a Brother Ali Tareen. She is a grand daughter of Allah Nawaz Tareen, She is married and is blessed with a son. 
Career
She started making sketches for her friends in fifth grade, so since she was ten there was something there.When she realised that she has a unique point of view to express as a designer, there was no going back! She is a completely self-taught and have learnt on the job, through experimenting endlessly with fabrics and patterns. Of course there has to be a natural flair, otherwise it doesn't work. For her Fashion at its best is a work of art. Designing is an intensely creative process. When asked about her mentor she said that she dont have a mentor , but she respect the history behind BuntoKazmiâs design house. she love the old world charm of Guddo of Sozankaar. Sana and Safinaz are two women in the industry whom she admire. And she is  excited by the innovation of the more contemporary designers as well. [2] Career Career
Interview with Seher Tareen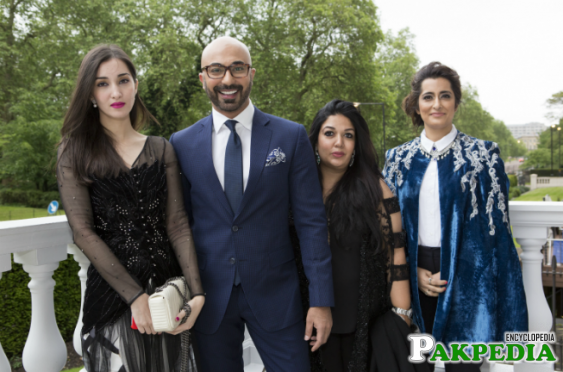 When asked about that  What should a designer understand about the business of Fashion first and foremost she replied that  You must find the balance between making the client happy while staying true to who you are as a designer. For me, your integrity as a designer is as important as knowing how to run a successful business. On asking that what role does Pop culture and celebrity play in your work she replied that With my first collection, I found inspiration invintage wedding photographs and heirlooms, with the aim to incorporate old techniques into a modern aesthetic. My next collection takes inspiration from the art and architecture of the Art Nouveau movement. She loves to work at the office and at home balanced with spurts of relaxation, meeting close friends etc. [3] Interview Interview  
About
Fav. vacation spot: A London.
What perfume do you wear:  I love collecting perfumes so it keeps changing according to my mood. Currently, Do Son by Diptyque.
Fav. restaurant:  An Italian restaurant from my college days in Toronto, Bellini's.And The Promenade at The Dorchester in London. It's a tie.
What makes you impatient? People being disorganised while travelling!
Addicted to:   Chocolate.
You hate it when you see people wearing: Anything for the sake of being trendy.
Your closet is a shrine to? Delicious things.
Favourite designer:  Georgina Chapman of Marchesa.
Oldest item in your closet?   My grandmother's saris.
Love or money:  Strength of character trumps both.
Fav. piece of furniture in your home?   It's not furniture, but two paintings in my bedroom; one that my mother painted for me, and another that I painted for my son.
In your DVD player right now:  Empires (documentaries about various empires through history).
Book on your bedside table drawer:  To be honest I prefer reading articles. The last book I read was in audio form.
Most typically Pakistani thing about you:  I speak Saraiki.
Who/what makes you laugh uncontrollably?   Only a few (lucky) people!
Zohra Rehman and Seher Tareen New Collection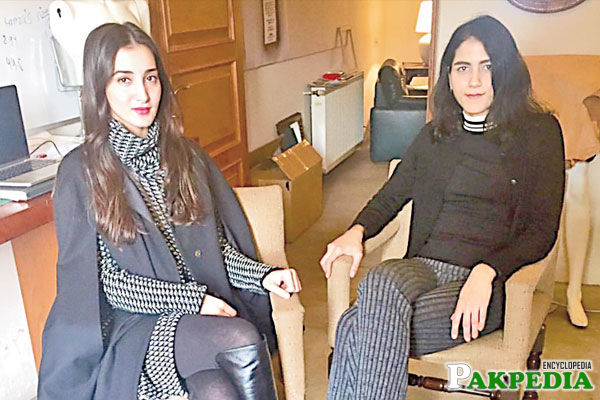 Who doesn't love a designer collaboration and especially when it is between two of the industry's quirkiest and most artsy emerging talents – Zohra Rahman and Seher Tareen of Studio S. New kid on the block Zohra made her way into the world of fashion, late 2014, and took everyone by surprise with her eclectic, statement pieces.  Seher's inspiration, on the other hand, lie in dramatic arts with her debut collection including elements from Gustav Klimt's iconic master pieces. The two, unconventional designers  joined hands to bring a collection that is bound to be emblematic of the 'art meets fashion' phenomenon. "Seher's new collection is inspired by the Russian garde and ballet and she designed a whole new line of jewellery to go with it. It was a different twist on the theme featuring strong, urban, edgy pieces and   incorporate Swarovski crystals with her signature metallics," Zohra revealed to Instep. [5] New collection