Mir Sarfaraz Ahmed Bugti better known as Sarfraz Bugti is a pakistani politician and is currently a member of House and Library Committee, Committee on Home and Tribal Affairs and Prisons, Provincial Disaster Management Authority (PDMA).
| Title | Description |
| --- | --- |
| Personal | |
| Name: | Sarfraz Bugti |
| In Urdu: | سرفراز بگٹی |
| Famous As: | Bugti |
| Nationality: | Pakistani |
| Residence: | Dera Bugti, Balochistan |
| Education: | Gratuation |
| Alma Mater: | Lawrence College, Murree |
| Religion: | Islam |
| Tribe: | Bugti |
| Profession: | He is a Pakistani Politician |
| Website: | https://twitter.com/PakSarfrazbugti |
| Email: | sarfaraaz.bugti@gmail.com |
| Permanent Contact: | Bekarh Tehsil Phelawagh District Dera Bugti |
| Present Contact: | Balochistan Civil Secretariat Quetta |
| Born | |
| Date: | 1 June 1980 |
| Place: | Dera Bugti, Balochistan |
| Family | |
| Ethnicity: | Baloch |
| Parents: | Mir Ghulam Qadir Bugti |
| Relatives: | Akbar Bugti (Grand Father) |
| Career | |
| Political Party: | Pakistan Muslim League |
| Current Post: | House and Library Committee, Committee on Home and Tribal Affairs, Prisons, Provincial Disaster Management Authority (PDMA) |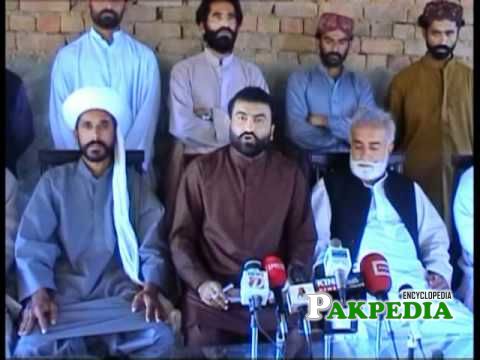 Biography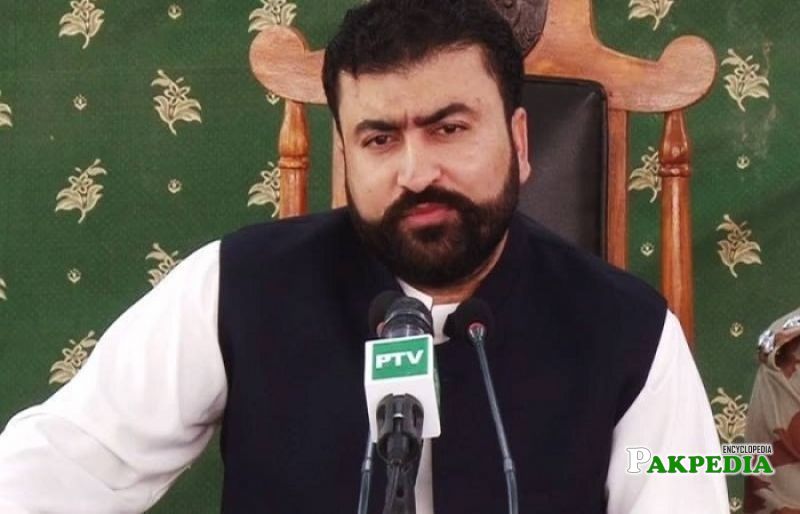 Mir Sarfraz Bugti son of Mir Ghulam Qadir Bugti was born on 1st June, 1980. He is a Graduate. He is a prominent politician from bugti tribe of Balochistan. Now he is serving as Minister of Balochistan for Interior, which is titled by the provincial government as 'Home Minister'. He was born in Dera Bugti. He did graduation from famous Lawrence College Murree, During his boarding school he participated in many debates and was a good sportsman. Currently he resides in Balochistan Civil Secretariat Quetta but his permanent address is in district, Dera Bugti. [1] Biography Biography  
Political Career
Sarfraz Bugti is a prominent politician from Bugti tribe of Balochistan, serving as Minister of Balochistan for Interior. He won the Provincial Assembly elections PB-24 as a representative of the Baloch community from Dera Bugti with a clear majority as an independent candidate by securing 10013 votes, and after elections joined Pakistan Tehreek-e-Nijat (PTN). Sarfraz became Minister of Interior of Balochistan on 14 October 2013. Formerly he spoke against the separatist organization Baluchistan Republic Army headed by Brahamdagh Khan Bugti, grandson of Akbar Bugti. Baluchistan Republic Army is declared as a terrorist Organization by the Government of Pakistan. In a BBC interview, Bugti claimed that the Indian agency Research and Analysis Wing (RAW) was involved in funding and arming militants in Balochistan, but that it stopped doing so after its agent was arrested in Balochistan. [2] Political career
Attack on Sarfraz Bugti
In 2016 Balochistan Home Minister Sarfarz Bugti narrowly escaped a bomb attack during a visit to Dera Bugti  Anwar ul Haq, a spokesman of the Balochistan government, confirmed the attack and said that Bugti was unharmed. The Balochistan home minister was visiting Dera Bugti when his vehicle was hit by a landmine and luckily he didn't get injured and remained safe and sound. Although he survived unhurt, but his vehicle was partially damaged.  [3] Attack Attack
Reviews about Sanaullah Zehri

Former Balochistan Home Minister Sarfraz Bugti has said that the provincial legislators held reservations against Chief Minister Sanaullah Zehri and the no-confidence motion against him was not intended to weaken Pakistan Muslim League-Nawaz. He said their target was to have an in house accountability. Sarfraz Bugti said, "Our target is democratic and constitutional, we wanted an in-house change by having a new chief minister." Bugti added that the new chief minister as per his capacity should work for the next six months.  "The governance which was getting weaker day by day be put on track," he said. [4] Reviews Reviews  
Decided to Step Down
On 2nd January 2018 Balochistan Home Minister Sarfraz Bugti had decided to resign within the next 24 hours.  A source privy to the developments told SAMAA TV that the provincial minister is likely to submit his resignation in the next 24 hours in the backdrop of a no-confidence motion moved against Chief Minister Sanaullah Zehri. The move came after 14 provincial lawmakers decided to take measure against Balochistan Chief Minister Sanaullah Zehri. The motion, which was submitted by Mir Abdul Quddus Bizenjo and Syed Agha Raza, was signed by a total of 14 parliamentarians but on 9th January 2018 Sanaullah zehri gave his resignation. [5] Resignation Resignation
Reviews on Resignation of Sanaullah
Addressing media after the resignation of Sanaullah Zehri as chief minister before a no-confidence motion could be moved agaisnt him, Bugti hailed the decision and said  Zehri has resigned based on democratic principles. "This is politics. We have no personal vendettas. Our relation with him (Zehri) is based on respect and trust and will remain," he said. He added that it was a good example set by Zehri to have resign based on democratic principles and that an in-house change had come in the provincial assembly. [6] Reviews on resignation
Nominated As Next CM

Four candidates have emerged as the leading candidate for the post of chief minister after Zehri's resignation. Sarfaraz Bugti, whose first gave the news of his resignation, is also among the leading candidates for the coveted post. Other leading candidates include Saleh Bhootani, Changez Marri and Mir Jan Jamali, all of whom belong to the PML-N. Saleh Bhootani is the elder brother of the current Speaker of Balochistan Assembly Mohammad Aslam Bhutani. Changez Marri is the chieftain of the Marri tribe and the the son of Balochistan tribal leader Khair Bakhsh khan Marri. He serves as minister for irrigation since 2013. Mir Jan Mohammad Khan Jamali is former Speaker of Balochistan assembly and former deputy chairman Senate. He won a provincial assembly seat in 2013 election.