Safraz Bugti is a Pakistani politician who is currently elected as a member of the Senate Assembly after winning the 2015 Senate Elections. He has previously worked as a member of the provincial Assembly. He belongs to the Balochistan Bugti tribe and a son of Ghulam Qadir Masori Bugti.
Sarfraz has previously operated as a Balochistan Minister for Home and Tribal Affairs. He is associated with Balochistan Awami Party. A case was filed against him for assisting a kidnapper who kidnapped his own 10 years old daughter. This article has every detail about him, including Sarfraz Bugti Biography.
| Title | Description |
| --- | --- |
| Personal | |
| Name: | Sarfraz Bugti |
| In Urdu: | سرفراز بگٹی |
| Famous As: | Bugti |
| Nationality: | Pakistani |
| Residence: | Dera Bugti, Balochistan |
| Education: | Gratuation |
| Alma Mater: | Lawrence College, Murree |
| Religion: | Islam |
| Tribe: | Bugti |
| Profession: | Pakistani Politician |
| Website: | https://twitter.com/PakSarfrazbugti |
| Email: | [email protected] |
| Permanent Contact: | Bekarh Tehsil Phelawagh District Dera Bugti |
| Present Contact: | Balochistan Civil Secretariat Quetta |
| Born | |
| Date: | 1st June 1980 |
| Place: | Dera Bugti, Balochistan |
| Family | |
| Ethnicity: | Baloch |
| Parents: | Mir Ghulam Qadir Bugti |
| Relatives: | Akbar Bugti (Grand Father) |
| Career | |
| Political Party: | Balochistan Awami Party |
| Current Post: | Senator |

Sarfraz Bugti Biography
Sarfraz is a currently elected member of the Senator on the party ticket of the Balochistan Awami Party. He remained a spokesperson to the party and functioned as a former Minister of Home and Tribal Affairs, Prisons & PDMA. Sarfraz is associated with the Bugti tribe, where he served as a Senior Vice President for his party.
In 2016 he escaped a deadly attack where a landmine hit his vehicle, but fortunately, he remained safe. Currently, he is dealing with a case by the NAB filed by a mother for protecting a kidnapper's father.
Bugti Date of Birth
He was born on 1st June 1980 in Balochistan.
Education of Bugti
He attended Lawrence College, Murree. Later, he went to National Defence University from where he did Graduation.
Political Career
As an MPA
He ran for the seat of the Provincial Assembly from the PB-24 constituency as an independent candidate and fortunately attained the highest votes. On 14th October 2013, he was made the Interior Home Minister of Balochistan. He is also the former Provincial Minister Home & Tribal Affairs.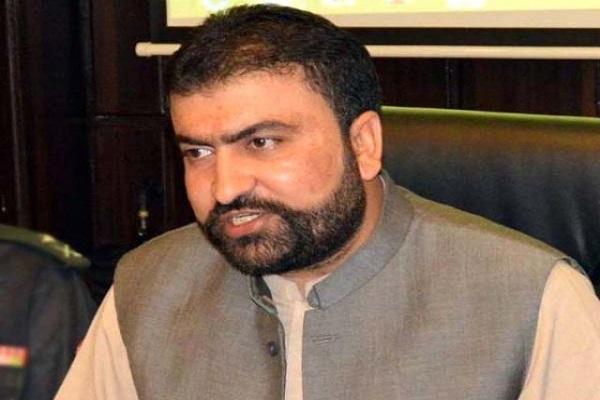 As a Senator
He ran for the Seat of the Senate Assembly in 2015 Senate Elections on the party ticket of Balochistan Awami Party and again grabbed the highest votes. His tenure will end in 2021.
BBC Interview
In a BBC talk, Bugti stated that the Indian office Research and Analysis Wing (RAW) was associated with financing and equipping assailants in Balochistan, but later, they stopped after the arrest of one of their agents from Balochistan.
Sarfraz Bugti Accident
In 2016 he met with a deadly incident while going to Quetta when his gunmen's car hit with a truck results in 5 deaths. Fortunately, he remained safe in the car. However, his 5 gunmen died at the spot.
Non Bailable Arrest Warrants
In 2020, a case was filed against him for assisting a kidnapper who kidnapped his own girl. On 7th December 2019, a woman came to the court along with her 10 years old granddaughter to reunite her with her father. Outside the court, her father abducted her and went straight to the Bugti's house.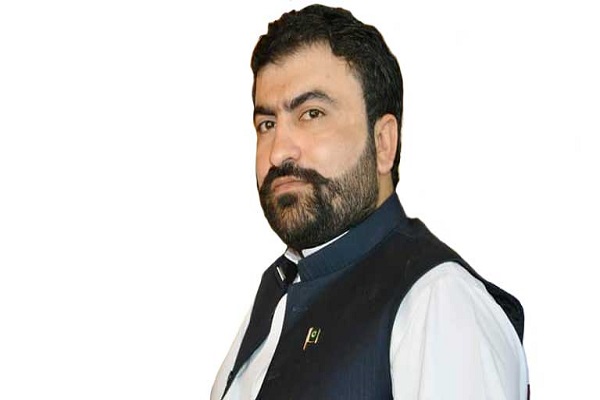 2021 Senate Elections
He ran for the 2021 Senate Elections held on 3rd march 2021 on the ticket of Awami National Party and succeeded in getting the maximum votes. He won the seat from Balochistan.
Social Media Handles
His social media account include
https://twitter.com/paksarfrazbugti