Nawab Changez Marri, also known as Changez Khan Marri, is a Pakistani politician serving as the Nawab of Marri tribe after his father, Khair Bakhsh Marri. He has previously served as a member of the Provincial Assembly.
Because of being the eldest son of Khair Bakhsh, he was given the honor to be the Nawab despite having minimum years of political experience. His younger brothers are also from the political field. This article has every detail about him, including Nawab Changez Marri Biography.
| Title | Description |
| --- | --- |
| Personal | |
| Name: | Nawab Changez Marri |
| In Urdu: | نواب چنگیز خان مری |
| Famous As: | Nawab of the Marri Tribe |
| Nationality: | Pakistani |
| Served As: | Balochistan's Irrigation and Energy Minister since 15 October 2013 |
| Elected in 2013: | Provincial Assembly of Balochistan |
| Alma Mater : | Aitchison College |
| Religion: | Islam |
| Profession: | Chieftain of Marri Tribe, chief of kohlu |
| Born | |
| Place: | Quetta, Quetta District, Balochistan, Pakistan |
| Family | |
| Children: | Kohidayar Marri, Buzair Marri and Muhammad Marri |
| Parents: | Khair Bakhsh Marri (Father) |
| Siblings : | Hyrbyair Marri, Balach Marri, Ghazan Marri, Mehran Baluch |
| Career | |
| Political Party: | Pakistan Muslim League (N) (2008) |

Nawab Changez Marri Biography
Changez Marri is a Pakistani politician who served as a member of the provincial Assembly in the past on the party ticket of Pakistan Muslim League N. Being the eldest son of Khair Bakhsh; he became the Nawab of the marri tribe after his death.
He faced a lot of criticism from the public and his brothers for not having enough knowledge to be on the seat. In 2016, he escaped death when unknown people threw a grenade at his home. He is the one who looked after his father in his last days.
Changez Date of Birth
He was born in Quetta.
Education of Changez
He received his education from Aitcheson college.
Nawab Changez Marri Family
He was born into an influential and political family. His late father, Khair Baksh Marri, was a Pakistani politician and Nawab of marri Tribe. He spent many years of his life in exile. One of his brothers Hyrbyair Marri, is serving as a National Activist of Baloch and lives in London with his family.
His brother Baloch Marri, the leader of the Balochistan Liberation Army murdered in Afganistan in 2007, while Ghazan Marri is also a politician. His fourth brother Mehran Marri resides with Hyrbyair in London. He faced a lifetime ban on entering Switzerland after being deported.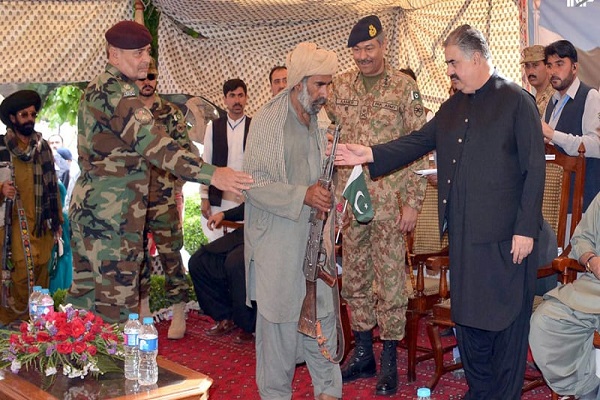 Political Career
2013 General Elections
He ran for the seat of the National Assembly in the 2013 Pakistan General Elections on the party ticket of PMLN and fortunately secured the highest votes. He took an oath and made Energy and Irrigation Minister of Balochistan.
As Chief Tribe
In 2014, after the death of his father, a serious argument occurred regarding the new Nawab of the marri tribe. According to sources, the government decided to appoint Changez a new tribe because of being the eldest son, but the tribe family strongly condemned the decision.
His mother, Khair Bux Marri, and brothers were those who stood against the decision. However, later he was made the Nawab of the Marri tribe.