Sardar Mehtab Ahmed Khan is a Pakistani politician who is associated with the political field since 1985. He belongs to Abbottabad and has served as a member of the Pakistan Muslim League N. Mehtab operated as a Khyber Pakhtunkhwa Governor in the past for 2 years.
He is the man behind making significant changes in PIA. Mehtab Ahmed has worked as an Aviation Affair's head and made a lot of improvements. His son Shamoon Yar Khan is also a politician and a former member of KPK Assembly. This article contains all the information about him, including Sardar Mehtab Ahmed Khan Biography.
| Title | Description |
| --- | --- |
| Personal | |
| Name: | Sardar Mehtab Ahmed Khan |
| In Urdu: | سردار مہتاب احمد خان |
| Famous As: | Mehtab Abbasi |
| Nationality: | Pakistan |
| Education: | Government High School, Murree Sir Sayyad College, Rawalpindi |
| Religion: | Islam |
| Profession: | Lawyer |
| Occupation: | Politician |
| Born | |
| Date: | 15 December 1952 |
| Place: | Malkot, Abbottabad District, Khyber Pakhtunkhwa, Pakistan |
| Family | |
| Children: | Shamoon Yar Khan (Son) Ex-Member KPK Assembly |
| Career | |
| Political Party: | Pakistan Muslim League Nawaz (PML-N) |
| In-Office | |
| Role: | Chief Minister of Khyber Pakhtunkhwa |
| Dates: | 21 February 1997 –12 October 1999 |
| President: | Muhammad Rafiq Tarar |
| Prime Minister: | Nawaz Sharif |
| Governer: | Miangul Aurangzeb |
| Preceded By: | Raja Sikander Zaman |
| Succeeded By: | Akram Khan Durrani |
| In-Office 2 | |
| Role: | 27th Governor of Khyber Pakhtunkhwa |
| Dates: | 15 April 2014 – 8 February 2016 |
| President: | Mamnoon Hussain |
| Prime Minister: | Nawaz Sharif |
| Preceded By: | Shaukatullah Khan |
| Succeeded By: | Iqbal Zafar Jhagra |

Sardar Mehtab Ahmed Khan Biography
Mehtab Ahmed is a Pakistani politician and a member of Pakistan Muslim League N. He did hold many essential ministries throughout his political tenure and has remained a member of the National and Provincial Assembly. He is a senior politician who faced various difficulties during Pervez Musharffa's tenure and remained in jail for 3 years.
In the past, he became PMLN's Vice president and has also been a Senator after winning 2003 Senate Elections. For more than 30 years he served as a politician and performed his duties with justice and poise. His son has also followed his father's footsteps and is serving as a politician.
Mehtab Date of Birth
He was born on 15th December 1952 in NWFP. He is a resident of Abbottabad.
Education of Mehtab
He completed his schooling from Government High School Murree and later took admission in Sir Syed School, Rawalpindi from where he did his Graduation. He holds an LLB degree, and for practice, he went to many Rawalpindi courts.
Sardar Mehtab Ahmed Khan Family
He opened his eyes in a notable family. His father had a clothing business in Rawalpindi while his uncle Sarfraz Khan was a politician. His son Shamoon Yar Khan is also a politician who has previously worked in KPK Assembly.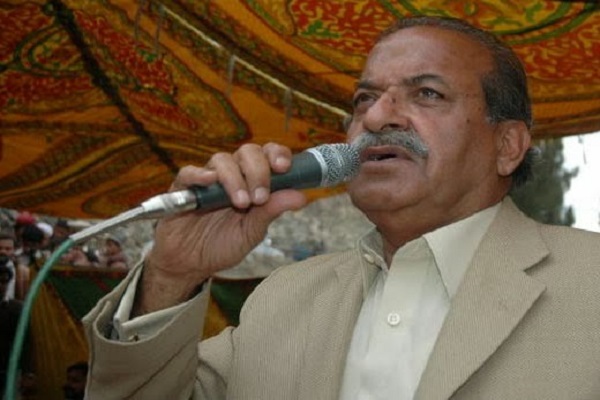 Political Career
1985 General Elections
He ran for the seat of the Provincial Assembly in 1985 General Elections for the first time as an independent candidate and fortunately won the highest votes. From 1986 to 1988 he was made the Minister for political affairs and Law.
1990 General Elections
After winning 1988 General Elections, he again ran for the National Assembly and provincial Assembly seat in 1990 General Elections and again faced victory from both seats. He preferred to go with his National Assembly seat. After taking an oath, he was appointed Minister of Northern Areas and Kashmir Affairs.
1997 General Elections
After winning 1997 Elections, he was made 16th Khyber Pakhtunkhwa Chief Minister replacing Raja Sikandar Zaman. During his CM tenure, he accepted CM Development plan made by Biologist Subhan Qureshi. He served as a CM till 12th October 1999.
2003 Senate Elections
Mehtab Ahmed Khan couldn't contest 2002 General Elections, so he contested 2003 Senate elections on the party ticket of PMLN and luckily secured the highest seats. During Nawaz Sharif's exile, he became a rock stone for the party and stayed with them in every thick and thin. He stayed in Pakistan and never went abroad.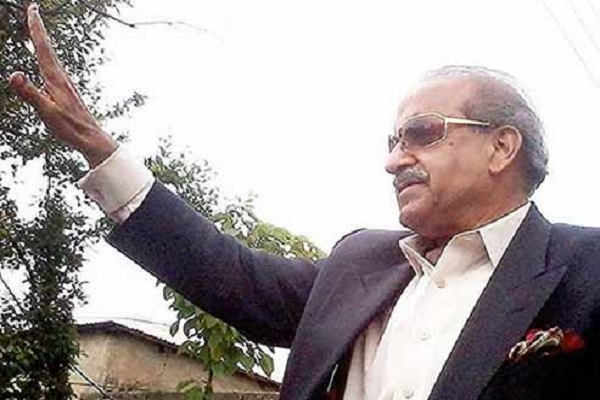 2008 General Elections
He resigned from his Senate-Assembly seat to contest 2008 Elections. He contested from both National and Provincial Assemblies seat and once again won both the seats. Mehtab Ahmed left his provincial Assembly seat and appointed as an MNA.
On 31st March 2008, he was made the Railway minister, but he had to resign after a few months because of some judges' restoration.
2013 General Elections
After successfully winning every tenure in the past he, unfortunately, lost 2013 General Elections. On 3rd June 2013, he served as an opposition leader of KP Provincial Assembly. On 9th April 2014, he resigned from this post.
As a Governor
On 15th April 2014, Sardar Mehtab Ahmed Khan was made the 27th Governor of KPK on former PM Nawaz Sharif's order. On 8th Feb 2016, he resigned from this post.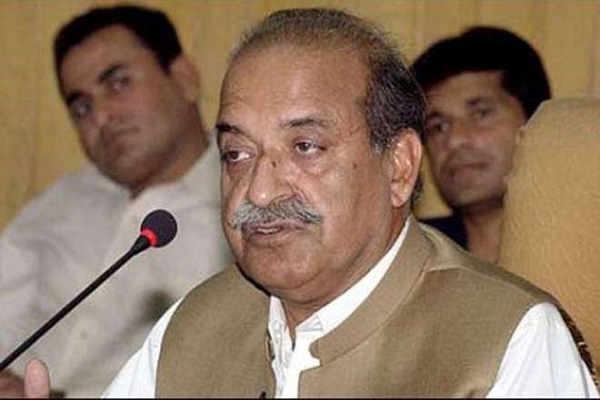 Social Media Handles
His social media account include
https://www.facebook.com/Sardar-Mehtab-Ahmed-Khan-Abbasi-Offical-652859854727933/