Sarah Mehboob Khan is Pakistan's leading, competent and bright tennis star. On listening talks of Pakistani tennis, one brilliant name pops up in everyone's mind is Aisam-ul-Haq. Luckily, Pakistan has a female tennis celebrity also whose name is worth mentioning in the field of tennis.
Playing for her country at Federation-Cup, she has the win-loss of Two-Eight. She received training under the prestigious guidance of her father, who was a tennis player and later turned into a tennis coach.
When people started mentioning her father behind her tennis success, she detached herself from her father and struggled to make her name independently. This article contains all the information about him, including Sarah Mehboob Khan Biography.
| Title | Description |
| --- | --- |
| Personal | |
| Name: | Sarah Mehboob Khan |
| In Urdu: | سارہ محبوب خان |
| Famous As: | Tennis player |
| Nationality: | Pakistani |
| Education: | Degree in Sociology |
| Religion: | Islam |
| Profession: | Tennis |
| Awards : | Memorial Tennis title, BB Shaheed Tennis title |
| Born | |
| Date: | 9th February 1991 |
| Zodiac: | Aquarius |
| Place: | Rawalpindi |
| Family | |
| Ethnicity: | Punjabi |
| Parents: | Mehboob Khan |

Sarah Mehboob Khan Biography
Sarah Mehboob is a leading female tennis player in Pakistan and is perhaps only a Pakistani female athlete who represented her country in several international tennis tournaments. She became the youngest National Champion at the early age of Fourteen.
Since then, there is no looking back for her, and she won almost Ninety National-Titles and a medal at the 2019 South-Asian games. She was 1st female tennis player of Pakistan who represented Pakistan in Feb 2011 in Fed Cup-Tournaments. She was also part of Pakistan's Fed Cup team.
Moreover, she qualified for 1st time for the ITF tournament's draw outside Pakistan and succeeded in reaching the quarter-finals, teaming-up with Irina in Egypt. Many people gave her success credit to her father, Mehboob Khan, a tennis player who turned into a tennis coach.
However, she set herself apart from the shadow of her father to make her identity on her potentials and capabilities. Many Pakistanis consider her as an answer of Pakistan to Sania Mirza of India.
Sarah Date of Birth
She opened her eyes on 9th Feb 1991 in Rawalpindi.
Sarah Mehboob Khan Family
She is the daughter of a tennis player and coach Mehboob Khan.
Career
Start of Tennis Career
She started her tennis career at an early age and in 2004 became the youngest National Champion of Pakistan at the age of Fourteen. Since 2005 she is playing a leading Pakistani tennis player. She is the only Pakistani player who had won national-titles on grass, hard, and clay and has made a record of winning a maximum number of National Rankings Ladies' Single-Titles.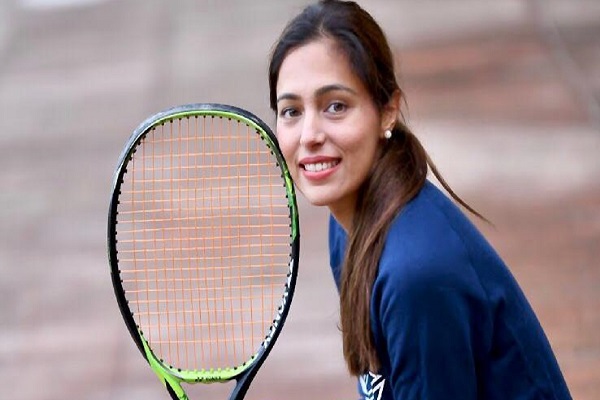 Qualified for ITF
She became Pakistan's 1st female tennis-player in Oct 2010 to qualify for ITF (International Tennis Federation) tournament's main draw outside Pakistan and 1st to access the quarter-final of ITF's tournament, attaining this in doubles at 'Ain Sukhna' teaming up with Irina Constatntinide.
Played for UNM
She signed to perform for UNM (University of New Mexico) in May 2011. She was transferred after her sophomore-year to play for Virginia's JMU (James Madison University), and there she played tennis for 4-years. In 2015 after her graduation, she moved back to Pakistan.
Memorable Victory
She won the most memorable and sensational victory of her long tennis career by beating Pakistan's Number one Tennis player Sara Mansoor in an exciting final in the 'straight-sets' to secure the Fifth 'Syed Tajamul Abbas Memorial-National Ranking' Tennis Championship title of 2015.
Despite 1-5 down in the 2nd set, she presented a memorable and stunning comeback and shocked not only the audience but also Sara, her opponent. President of PTF Saleem Saifullah Khan watched this sensational final where Sarah took sweat-revenge of her defeat against Sara in the Federal Final-Cup.
Her opponent Sara was fighting to maintain her No. 1 ranking while Khan wanted to show that she still possesses what it requires to maintain top position. After completing her studies, she came back to Pakistan and played tennis for the university in extremely competitive matches, led her institute from the front, and got involved in aiding her university to achieve significant victories.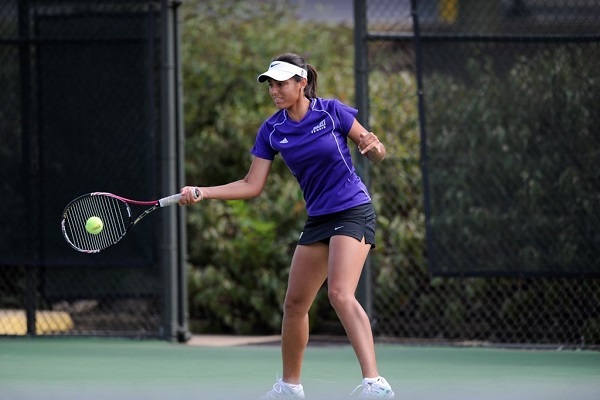 Match Situation
At the start of the match, Sarah performed brilliantly by breaking her opponent's serve in the very 1st match, but her opponent broke her serves to take it to 2-2. Both these skilled players succeeded in holding their respective serves to make the score 5-5; Sarah broke her opponent's serve to take 1st set Seven-Five in one hour and fifteen minutes.
Real thrill began in 2nd set as Mansoor was relishing dominating lead by smashing Khan's serve two-times and was at 5-1 & 40-0 up serving for set when Khan made it to 40-40 and took that match. Sarah received a cash prize of Rupees Twenty-Five thousand and a trophy, while Mansoor was awarded Rupees Fifteen-Thousand and a runner-up trophy.
Shaheed Benazir Bhutto National-Ranking 2015 Tennis Championship
She won the 1st Shaheed Benazir Bhutto National-Ranking 2015 Tennis Championship by beating her opponent Sara in the straight-sets. In her previous final tournament against the same opponent Sara, she lost because she got injured but in her next match proved her tennis talent by defeating Sara.
Match Situation
She began 1st set in a whirlwind style and competed to take the lead of 4-0 before her opponent finally succeeded in holding her serve, but Sarah secured the 1st set 6-1 in thirty-two minutes. The 2nd set was like a seesaw fight as both of these female players played very well with the leveled score 4-4.
Sarah then proved her talent by winning two matches to win the marathon final that lasted over two hours, and a large crowd witnessed her tennis talent.
Social media Handles
Her social media account include
https://twitter.com/sarah_mahboob