Saqlain Mushtaq is a British Pakistani cricket coach, You tuber, and former cricketer. He played in the Pakistani team as a spinner and introduced doosra (A type of spin ball) to the cricket world. Saqlain was a right-arm off-break bowler. He is among the world's top off-spinners. This article has all the information about him, including Saqlain Mushtaq Biography.
| Title | Description |
| --- | --- |
| Personal | |
| Name: | Saqlain Mushtaq |
| Famous As: | Off-spinner |
| Nationality: | Pakistani |
| Residence: | Lahore |
| Religion: | Islam |
| Profession: | Cricketer |
| Born | |
| Date: | 29th December 1976 |
| Place: | Lahore |
| Family | |
| Spouse: | Sana Mushtaq |
| Siblings : | Sibtain Mushtaq and Zulqurnain Mushtaq |
| Career | |
| National Side: | Pakistan |
| Team Role: | Bowler |
| Bowling Style: | Right-arm offbreak |
| Batting Style: | Right Handed Bat |
| Matches: | 49 in Tests, 169 in ODIs, 194 in FC, 323 in LA |
| Wickets : | 208 in Tests, 288in ODIs, 833in FC, 478 in LA |
| Bowling Average: | 29.83 in Tests, 21.78 in ODIs, 23.56 in FC, 23.55 in LA |
| Batting Average: | 14.48 in Tests, 11.85 in ODIs, 16.69 in FC, 11.64 in LA |
| 5 wickets in Innings : | 13 in Tests, 6 in ODIs, 60 in FC, 7 in LA |
| 10 wickets in Match: | 3 in Tests, n/a in ODIs, 15 in FC, n/a in LA |
| Best Bowling: | 8/164 in Tests, 5/20in ODIs, 8/65in FC, 5/20 in LA |
| Catches/Stumpings: | 15/– in Tests, 40/–in ODIs, 67/–in FC, 80/– in LA |
| Balls Bowled: | 14,070 in Tests, 8,770 in ODIs, 44,634in FC, 16,062 in LA |
| Runs Scored: | 927 in Tests, 711in ODIs, 3,405in FC, 1,339 in LA |
| Test Debut: | 8 September 1995 v Sri Lanka |
| Test Last: | 1 April 2004 v India |
| ODI Debut: | 29 September 1995 v Sri Lanka |
| ODI Last: | 7 October 2003 v South Africa |
| 100s / 50s: | 1/ in Tests, 0/0 in ODIs, 1/14 in FC, 0/0 in LA |
| Top Score: | 101* in Tests, 37* in ODIs, 101* in FC, 38* in LA |
| Domestic team: | Pakistan Intl. Airlines, Islamabad, Surrey, Lahore, Sussex |

Saqlain Mushtaq Biography
Saqlain is a Pakistani cricketer who participated in 49 test matches in which he got 208 wickets in 78 innings with an average of 29.83 in bowling. He has the best bowling in an innings of 8/164 and 10/155 his best innings in a match. He took 13 five-wicket haul and 12 four-wicket haul.
Saqlain got three ten-wicket hauls in a match and also batted in test and has a century and two fifties with his best score of 101. Mushtaq also contributed 169 ODI matches and took 288 wickets with an average of 21.78 in bowling.
Saqlain has an economy rate of 4.29 in his bowling. He got six five-wicket hauls and 11 four-wicket haul and has the best bowling figure of 5/20.
Saqlain date of Birth
He was born in Lahore on 29th December 1976.
Education of Saqlain
Saqlain got his education from Govt. M.A.O. College Lahore.
Saqlain Mushtaq Family
He belongs to an ordinary family; his father was a government clerk. His two elder brothers also played cricket, Sibtain Saqlain played the first-class crickets for Lahore, and Zulqarnain Saqlain also played at the college level. He married to Sana Mushtaq and has two daughters and a son named Haleema Aliza and Saif.
Cricket Career
Initial Career
His brothers initially coached Saqlain at the college level at the age of 14, later he started playing in first-class cricket with successful performance and added in Pakistan A team. He made his international debut in 1995.
Domestic Career
In 1995, Saqlain debuted in first-class cricket and played 194 matches in which he dismissed 833 batsmen with an average of 23.56. He has the best bowling figure of 8/65 in an innings. He has brilliantly bowled in the first-class career and took 60 five-wicket haul.
Saqlain also made 11 fifties in his batting career where he got 52 wickets in his first season of first-class cricket. He initiated his domestic career in List-A career in the same year, he played 323 matches and took 478 wickets with an average of 23.55 in bowling. He got seven five-wicket hauls and 16 four-wicket haul.
Saqlain also played nine matches in T20 domestic cricket and dismissed 14 batman with his best bowling figure of 3/24.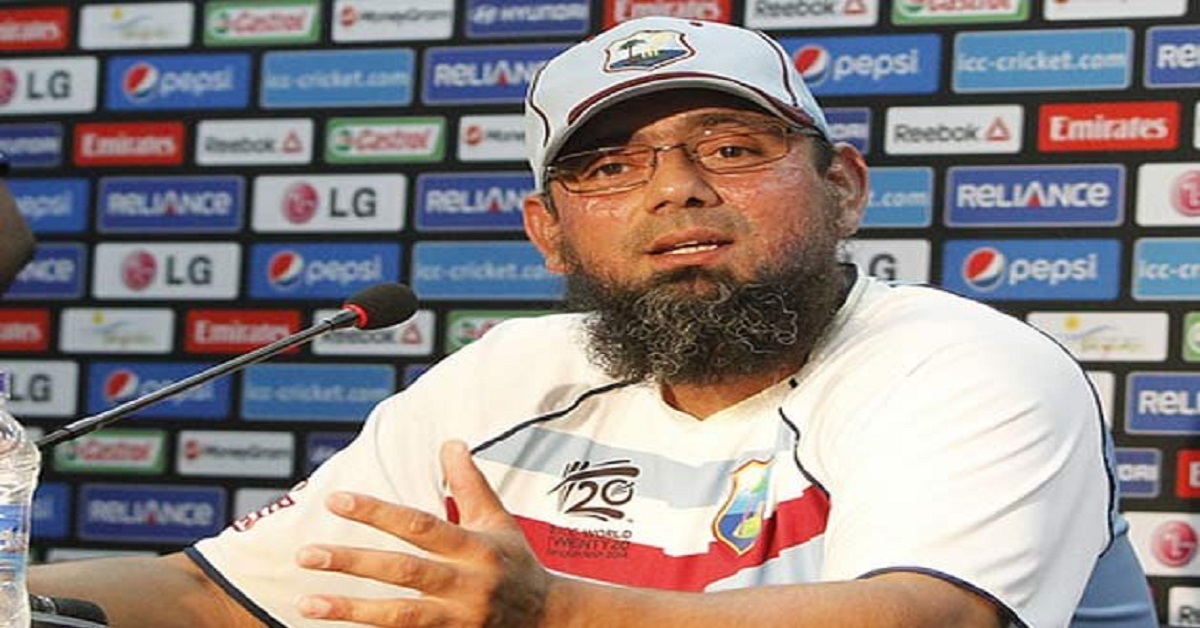 International Career and Achievements
Test format
Saqlain initiated his test career on 8th September 1995 against Sri Lanka in Peshawar. He dismissed four batsmen in debut match and fished the series with nine wickets at an average of 26.76. He was again added against the same team, and got 14 wickets in two test matches in series successfully ended.
After six months, he took a first-time five-wicket haul against the African Nation at Rawalpindi stadium. He became the man of the match in the third test against West Indies, where he took nine wickets and became the reason for a clean sweep against an opponent.
In his very next spell against Zimbabwe resulted in the five-wicket haul. In 1999 tour to India, his magical spelled his bowling and became the winning cause for his team with his first ten-wicket haul, he took a five-wicket haul in both innings and also dismissed great Sachin Tendulkar.
He retook ten-wicket haul in the second test against India, but Pakistan received defeat instead of his remarkable spell of 20 wickets in series. He remained leading wicket-taker with the man of the match.
Saqlain performed his best against England in November 2003, he became leading wicket-taker with 18 wickets with an average of 23.94 his career-best spell and got man of the match by taking eight wickets for 46-runs. In his 2001-02 session, he remained leading bowler from the Pakistani side in almost every test match. He again appeared number one bowler in series against Zimbabwe with an average of 21.53 and got 15 wickets.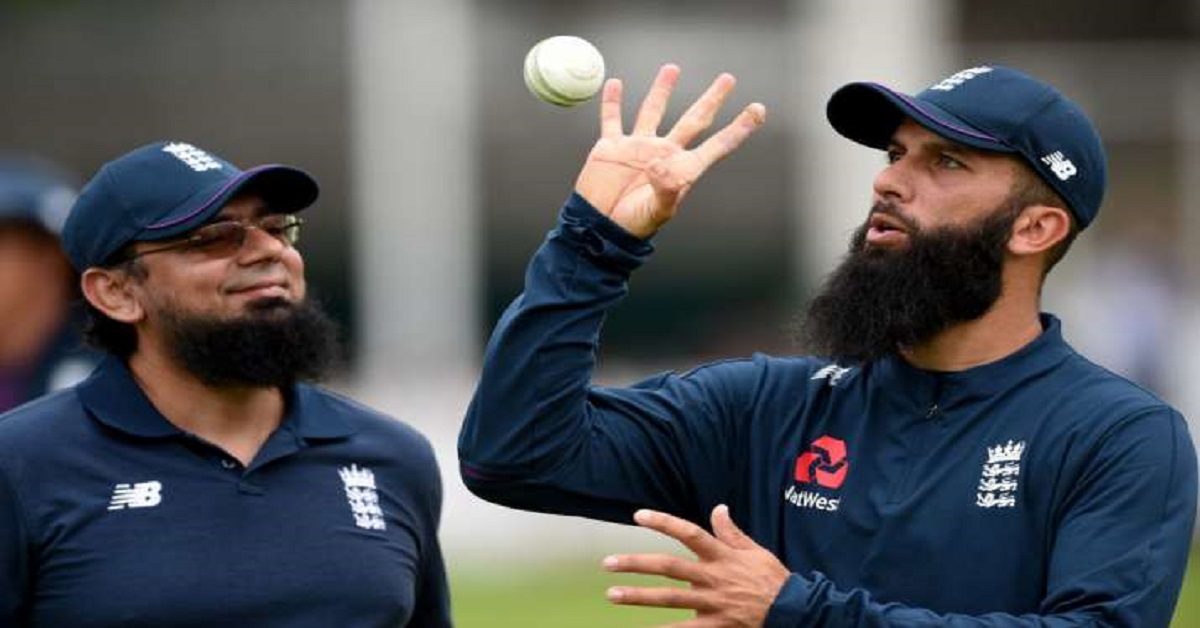 ODI format
Saqlain commenced his ODI career on 29th September against Sri Lanka at Gujranwala. He did his best career bowling against England with five wickets for 20-runs. In 1996, he spelled magical bowling against New Zealand and got his first ODI hat-trick.
He also did a crucial performance in the singer cup final match with three wickets. Saqlain took a six-time five-wicket haul against Australia, New Zealand, Bangladesh, India, and England.
In the 1999 world cup, he became the first Pakistani bowler who took a hat-trick in the world cup against New Zealand, and that was his second hat-trick against the same opponent.
Coaching Career
Saqlain is serving the England team and, in 2016, was appointed as a spin coach series against Pakistan as well as India. Later his services extended by England cricket board.
Bowling style
His bowling style is exceptional in cricket history and invented doosra. Being an off-break bowler, he always spins his bowl on both sides. Through his bowling batsman remained confused against his spell. He was the founder of teesra. He also bowled teesra in ICL., and Russel Arnold faced the teesra bowl and got knocked out.
Social Media Handles
His social media accounts include
https://twitter.com/saqlain_mushtaq
https://www.facebook.com/mrsaqlainmushtaqofficial/