Sania Mirza is an Indian tennis player who played Singles Tennis from 2003-13 and remained the number one Indian female tennis player. After having a wrist injury, he left singles tennis and focused on the doubles. She has also done exceptionally well and was once ranked number one in doubles.
She is married to Pakistani limited-overs cricket star Shoaib Malik. Sania is one of the highest-paid athletes in the world. This article has everything about her, including Sania Mirza Biography.
| Title | Description |
| --- | --- |
| Personal | |
| Name: | Sania Mirza |
| In Urdu: | ثانیہ مرزا |
| Famous As: | Tennis Player |
| Nationality: | Indian |
| Education: | Honorary Degree of Doctor of Letters |
| Religion: | Islam |
| Profession: | Tennis Player |
| Height: | 1.73 M |
| Awards : | 5 |
| Turned pro : | 2003 |
| Plays : | Right-handed (two-handed backhand) |
| College : | St. Mary's College |
| Ranked: | No.1 |
| Sun Sign : | Scorpio |
| Born | |
| Date: | 15th November 1986 |
| Place: | Mumbai, Maharashtra, India |
| Family | |
| Spouse: | Shoaib Malik |
| Children: | 1 Son |
| Parents: | Imran Mirza (Father) Nasima Mirza (Mother) |
| Siblings : | Anam Mirza |

Sania Mirza Biography
Sania has performed exceptionally well in her tennis career. She started her professional tennis career in the year 2001 at Junior level when she was just 15 years old. She has taken Indian Tennis to the world level and has recognized her country globally.
Sania won 13 singles as well as ten doubles titles from 2001-2003 as a junior tennis player. In 2003 she represented her country at the international level. For the next ten years, she focused on her singles career until 2013. In her singles career, she reached 3rd round of Australian Open, Second round of French Open as well as in Wimbledon.
While she entered the fourth round of the US Open. his highest singles world ranking was at 27. In her doubles tennis career, she has won the Australian Open, Wimbledon, and US Open tournaments while she lost in the final of 2011 French Open. Sania got to the top number one position in the double ranking.
She has also done well in Mixed Doubles tennis, where she has won in the Australian Open in the year 2009, French Open in 2012, and 2014 she became the US Open Champion.  Besides this, she also got to the Quarterfinals of Wimbledon in 2011, 2013 and 2015. Sania is six times grand-slam champion and three times Olympian.
Sania Date of Birth
She was born on 15th November 1986 at Mumbai, India.
Education of Sania
She got her school education from Nasr School, Hyderabad Deccan. Then she moved to St. Mary College Hyderabad and got her graduation; She has also got Honorary degree of Doctor of Letters from Dr. M.G.R Educational and Research Institute in Chennai on 11th December 2008.
Sania Mirza Family
His father was a builder, and her mother Naseema, worked in the printing business. She is married to Pakistani Cricketer Shoaib Malik, and they have a son named Izhaan Malik. She belongs to the Hyderabadi Muslim family, and her family had migrated to the US in 1990, but in two years, they returned to India.
Her father has been a sports journalist as well. While his sister Anam leads a fashion business.
Initial Career
Sania started playing Tennis at a very young age of six years. Her interest in this game led her to make it her passion and profession. She got her tennis coaching from her father, Imran Mirza, in the early days and then by Roger Anderson, a mentor and tennis coach from South-Africa.
International Career Highlights
2003-2009
Sania made her international tennis debut in the year 2003. In February 2003, she made her first appearance in the WTA tournament at her hometown Hyderabad; she lost the game after three sets. Soon after, in Fed-Cup, she came victorious in three straightforward matches.
She then appeared in the 2003 Afro-Asian Games and won four Gold Medals for her country; the tournament was held at Hyderabad. In the second year of her career in 2004, she played the AP-Tourism Hyderabad Open and won her first WTA doubles title. She then won a total of six ITF titles in the same year.
In 2005 she won her first WTA singles title. After a successful international campaign, she was named the WTA Newcomer of the year. In 2006 she became the first Indian woman tennis player to play Australian Open Grand Slam. She lost in the Singles competition but won the doubles tournament.
Later, she participated in Doha Asian Games and got three medals. In 2007 she reached her career highest singles ranking of 27th globally by winning four doubles titles in a single year.  She played in the Summer Olympics in 2008, but she could not play in most matches of the competition due to confronting with a wrist injury.
In the fifth third bank tennis championship, she performed outstandingly, and in the end, she lifted the title.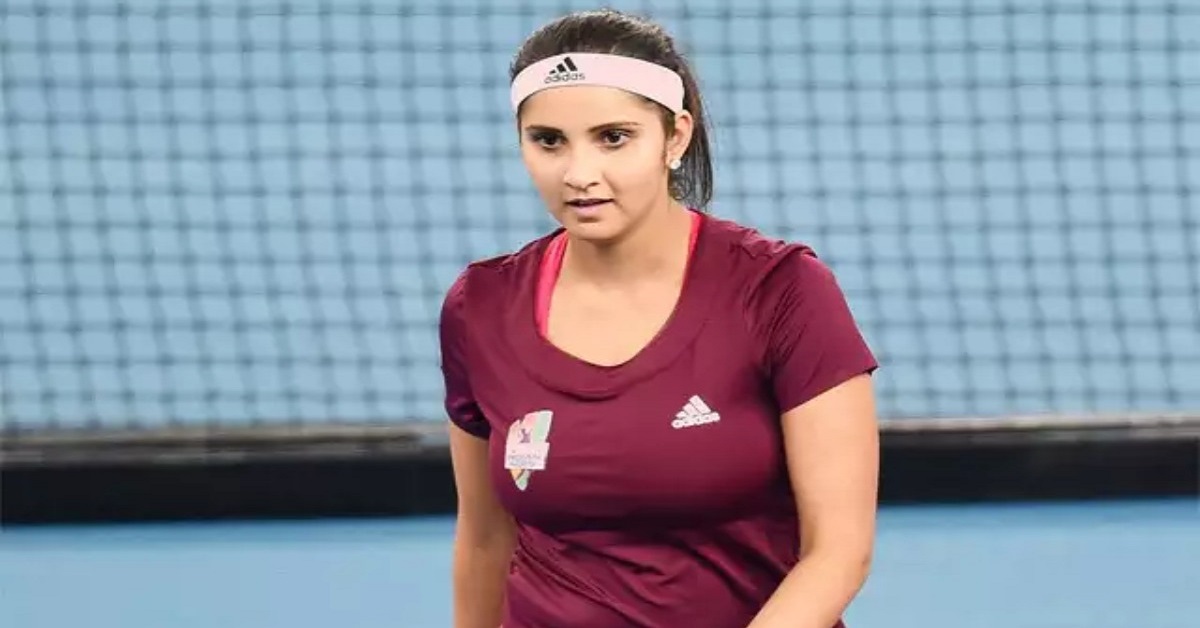 2010-Present
In the 2010 Asian Games, she won a Bronze medal in singles competition, as she lost the semi-final. While in mixed-doubles, she won the silver medal. In December 2010, she competed in Al Habtoor Tennis Challenge, and in the end, she came as the winner. She also won the doubles Family Circle Cup.
On 07th June 2012, she won the Mixed doubles title of French Open alongside her partner Bhupathi. In 2013 she won one five WTA doubles titles partnering with different tennis players. Mirza also became doubles champion of the 2014 Portugal Open partnering with Black. Alongside her partner, Black one WTA doubles title.
In the 17th Asian games, she won a couple of medals, including one gold and other bronze. In 2015 she won the APA title, her 23rd career title, which got her to the top five women tennis players' rankings. Currently, Sania is partnered with Nadia Kichenok in doubles competitions.
Sania Mirza Achievements
Grand-Slam Titles
She has won six Grand-Slam titles in her tennis career.
Australian Open
She won the title of Mixed-Doubles in the 2009 Australian Open with Mahesh Bhupathi.
French Open
She, alongside her tennis mate Mahesh won another mixed doubles title in the 2012 French Open.
US Open 2014
Sania won her third doubles title in 2014 this time, along with Brazilian player Bruno Soares.
Partnering with Martina Hingis
She had performed superbly with Martina, as they won three doubles titles starting in 2015.
Olympics
She is three times the Olympics Champion.
Asian Games
She has won eight medals in her Asian Games Tennis career.
Controversies
In 2006 it was reported that She has refused to partner with an Israeli tennis player Shahar, but later in 2007, she played alongside him.
Sania Mirza Awards
She has won many awards for her legacy in Tennis, including the Arjuna Award in 2004, WTA Newcomer of the year 2005, Padhna Award 2006, Rajiv Gandhi Khel Ratna award 2015, BBC list of 100 inspiring women in 2015, Padma and NRI awards 2016.
In 2014 she was declared as the brand ambassador of Telangana State. While the UN also nominated her as UN women goodwill ambassador to South Asia.
Tennis Academy
She has established a tennis academy in her hometown at Hyderabad to help young tennis players improve their game and provide them with excellent sporting facilities.
Autobiography
Sania Mirza has published her autobiography with Ace against Odds' title, where she told about her journey towards the tennis star and different people's contributions to her success. She also describes her memorable tennis events.
Social Media Handles
Her social media accounts include
https://twitter.com/MirzaSania
http://www.saniamirzatennisacademy.com/