Sana Mir is a female cricketer and Pakistani cricket team's former captain who represented the cricket team of Pakistani women in ODIs and T20 Internationals. Under her leadership, the Pakistan women's cricket team secured two gold medals at the 2010 and 2014 Asian Games.
She is currently ranked eighth among women's One Day International bowlers in the International Cricket Council Player Rankings. She played 120 ODIs in his 15-year international career in which he scored 1630 runs with the help of three half-centuries and took 151 wickets from his off-spin bowling.
Sana also scored 802 runs and took 89 wickets in 106 T20 International matches. This article contains all the information about her, including, Sana Mir Biography.
| | |
| --- | --- |
| Title |  Description |
| Name |  Sana Mir |
| Nationality |  Pakistani |
| Residence |  Abbottabad |
| Education |  Bachelors in Statistics and Economics |
| Profession | Cricketer |
| Date of Birth | 5th January 1986 |
| Place |  Abbottabad |
| Parents | Mir Moatazid |
| National Side | Pakistan |

Sana Mir Biography
Sana is included in the list of heroes who made Pakistan famous across the globe. As she looks back on her career, she is happy to know that she has been part of a process that led to the first ICC Women's World Cup 2017 final being played at the Lord's crowded stadium.
The final of the ICC Women's Twenty 20 World Cup was played at the Melbourne Cricket Ground in front of 87,000 spectators. These are the two best achievements of national women's cricket. Not only has she been the face of Pakistani women's cricket for a long time, but she is also a role model for the new generation.
Her performance not only improved the profile of women cricketers in Pakistan but also improved Pakistan's image on the world stage. She gave fifteen years to Pakistan cricket, the great virtue of her game was that she never let the team disintegrate. Playing the best management role to the best of her ability, she kept the team together.
Sana date of Birth
She was born on January 5, 1986, in Abbottabad, KPK.
Education of Sana
She completed her matriculation from Taxila. She holds a graduation degree in Economics and Statistics.
Sana Mir Family
She is the daughter of an army officer who hails from a Kashmiri family. She is currently unmarried.
Cricket Career
Initial Career
Sana began playing cricket without getting any training at a young age. Before playing at the international level, she played at a domestic level from 'South Zone Women Karachi,' 'Zarai Tarqiati Bank Limited,' and 'Pakistan Cricket Board Women Greens.'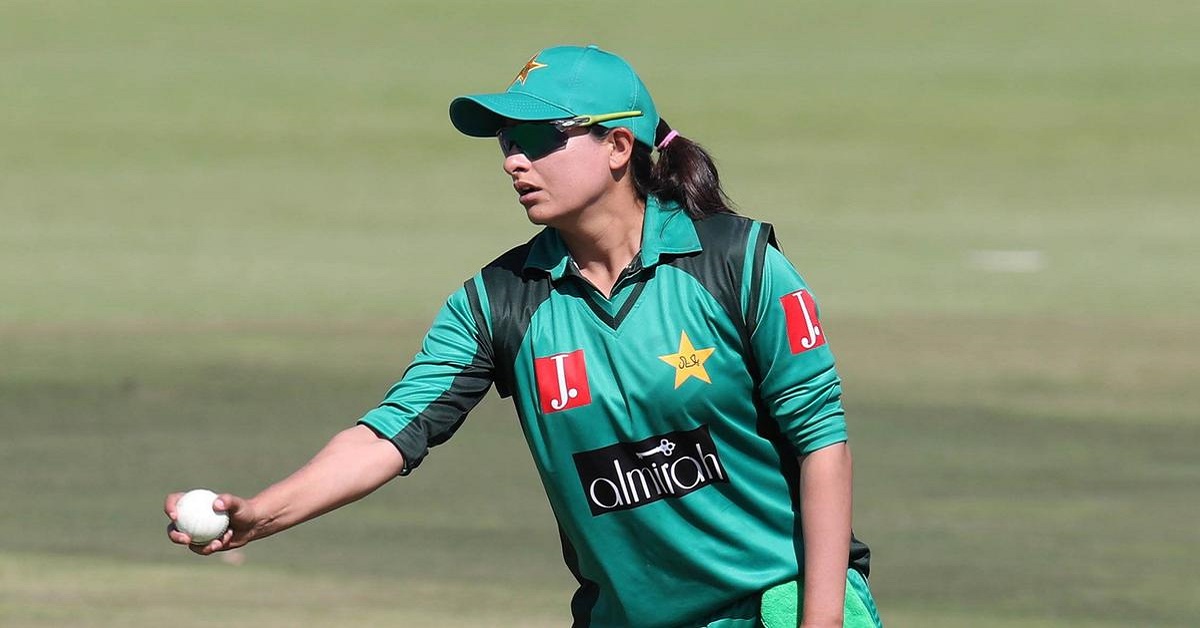 ODI Matches
Mir made her ODI debut against Sri Lanka in Karachi in December 2005 and played her last ODI against Bangladesh in Lahore in November 2019. She took 151 wickets in 120 ODIs and scored 1630 runs. With 151 ODI wickets, she is fourth in the all-time list along with Anisa Mohammad.
She led Pakistan in 72 ODIs and won 26 ODIs. On July 9, 2017, she played her 100th ODI match, whose cap was given to her by Lisa. While giving the cap, Lisa called Sana a 'special player.'
World Cups
She led the Pakistani team in the 2013 and 2017 ICC Women's World Cups and 2009, 2010, 2012, 2014 and 2016 T20 World Cups. She was part of the national women's cricket team that secured gold medals at the 2010 and 2014 Asian Games.
Twenty 20
Her Twenty 20 International career began in May 2019 against Ireland, and the last T20 match was played against Bangladesh in October 2019. She led Pakistan in 65 T20s.
International Matches
She has played 226 international matches in her career and led the cricket team of Pakistani women in 137 international matches from 2009 to 2017.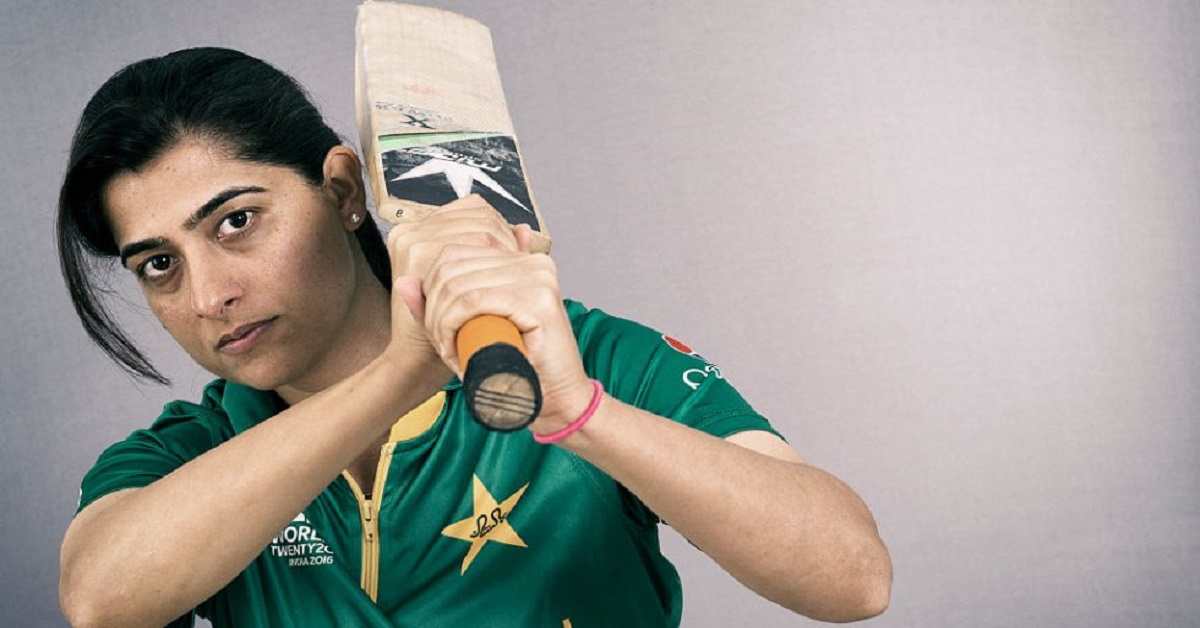 Sana Mir Achievements
She is one of the nine women cricketers who has scored more than a thousand runs and has taken over 100 wickets in ODIs. Sana was ranked number one in the ICC Women's World Rankings in October 2018, while Wisden, a reputed cricket magazine, selected her as one of the best teams of the decade.
She was also part of the two Pakistani teams who win gold medals at the 2010 and 2014 Asian Games. The International Cricket Council (ICC) included world record holder Pakistani cricketer Mir in the women's committee. In addition to Sana, there were Australian women cricketers Lisa Stalker and Indian cricketer Mithali Raj.
Sana Mir Retirement
She announced her retirement on April 25, 2020. The Pakistan Cricket Board's statement confirmed her retirement from international cricket. Announcing her retirement from international cricket, she said the past few months had given her ample opportunity to reflect on her decision, and she believes this is the best time to move on in life.
Tributes
Mark Coles
Former foreign head coach of Pakistan women's cricket team Mark Coles paid a massive tribute to her. In an interview, he stated that from September 2017 to October 2019, for two years and two months as Head Coach, I had the privilege of working with a talented woman cricketer like Sana Mir.
She was an exceptionally talented, selfless, and determined cricketer for the team who had always put the interest of the team first Pakistan women's cricket team has lost a good player by her retirement. He said, 'I'm proud to have learned from her to be a good coach, for which I am grateful.'
ICC
The ICC praised Mir for her services and called her a true sports ambassador. The spokesperson said that as a captain, Sana is a role model for girls around the world. The World Cricket Body also released a three-minute video of her retirement from the game on social media platforms, including performance highlights and interviews. Fans also praised Sana.
Rejecting Advertisements
She inspired young girls by telling them about her experience of rejecting advertisements that aimed to promote beauty products. She never accepted such kind of adds because she believes that young girls need only energy, passion, and practice to succeed in sports.
Females who made their name in sports were able to do this only by their hard work, talent, and skills and not by skin complexion, beauty, and fashion. She requested celebrities and sponsors to give females the confidence to achieve their dreams rather than making them beauty conscious.
Social Media Handles
Her social media accounts include
https://twitter.com/mir_sana05
https://www.facebook.com/mir.sana05/