Today, women are working alongside men in all walks of life. One such courageous woman is Dr Anoosh Masood Chaudhry, a police officer working in Lahore who has surpassed all other officers in anti-crime operations. After doing MBBS first, she became a doctor, and then she took the CSS exam.
After clearing the CSS, she became the first female ASP of Khyber Pakhtunkhwa. She has set high boundaries for every woman working in any field. This article has all the information about her, including Dr Anoosh Masood Chaudhry Biography.
| Title | Description |
| --- | --- |
| Personal | |
| Name: | Dr Anoosh Masood Chaudhry |
| In Urdu : | ڈاکٹر انوش مسعود چوہدری |
| Famous As: | First Female ASP in KPK |
| Nationality: | Pakistani |
| Education: | MBBS |
| Religion: | Islam |
| Profession: | Police Officer |
| Position: | Assistant Superintendents of Police (ASPs) |
| Second female ASP: | Sonia Shamroz |
| Training: | Under Training Posted in Abbottabad |
| Recruited: | In the PSPs in 40th CTP |
| Enlisted: | A Total of 16 Female Officers Were Enlisted in PSP Till the 40th CTP |
| Details | |
| Medal: | Gold Medal |
| Before being posted in KP: | Serving in Punjab |

Dr Anoosh Masood Chaudhry Biography
Dr Anoosh has made a name for herself in the Crime Investigation Department with her talent. She is being appreciated by her senior officers for her bravery and consistency. She was about to go abroad for further education but later changed her mind and decided to serve her country and humanity.
Anoosh Masood joined the police department with honesty and dignity and proved her worth. Today she is being recognized by every human because of her diligence.
Education of Anoosh
She did MBBS from Fatima Jinnah Medical College and got the Gold Medal. She prepared CSS during her house job at Mayo Hospital and got 34th position in Pakistan in the examination and selected the police department on open merit.
During her student life, along with study, she also took part in extracurricular activities. The young police officer always showed her interest in sports and played badminton and tennis in both college and university and also won trophies.
Dr Anoosh Masood Chaudhry Family
Most of the people in her family are doctors. She also studied medicine, but she thought she should go to another field and serve the people so she intended to go abroad for higher education but postponed it. Her husband hails from Abbottabad and is getting training for ASP. The couple has a daughter.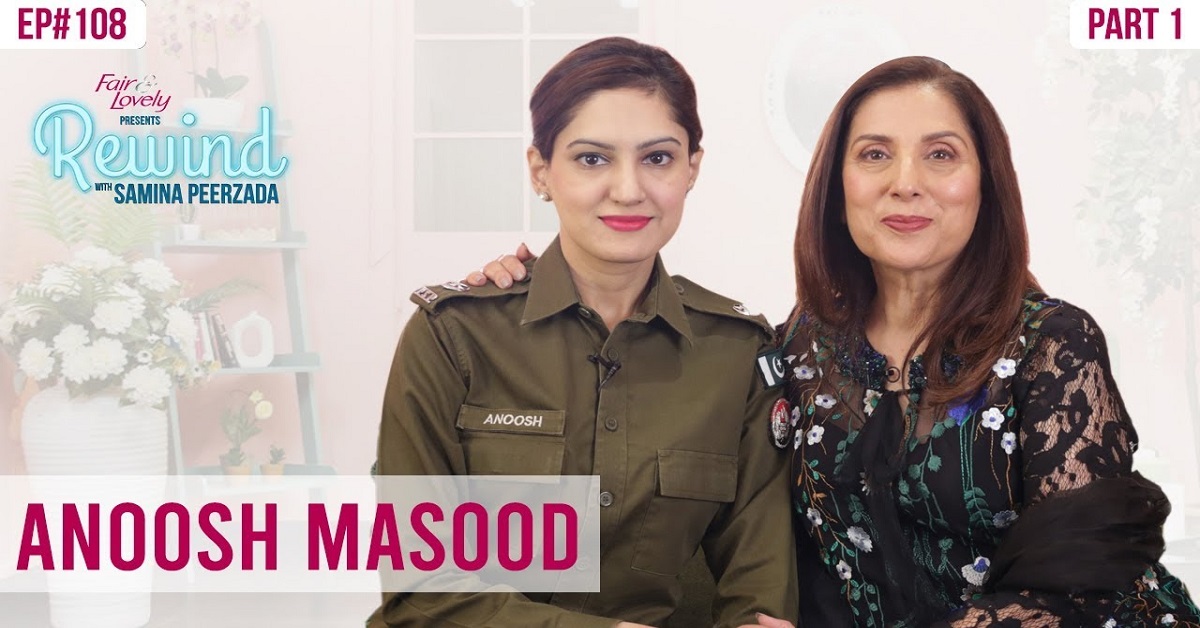 Career
She was the first woman from Peshawar to pass the CSS exam in 2001. After passing the CSS exam, she was also in the second position when she came to the interview. Her interview lasted for about 45 minutes in which she and the interviewing officer talked about why she wanted to go to the police department.
She managed to persuade them and thus joined the police department. Her first posting was in KPK, and she was the first female ASP in the history of Khyber Pakhtunkhwa. After a year, she was posted in Punjab. She remained ASP Rawalpindi then ASP Defense Lahore after promotion she was appointed SP Investigation of Kent Division.
At this time, 16 police stations are in her charge. In every incident reported,  her operations and investigation team arrives, and the incident is reported to her. She issues instructions and goes to the spot herself. She also looks after large gatherings like Muharram processions. Airport security also comes under her police station.
Best Crime Fighter
A test was conducted to assess police officers' performance to evaluate how responsibly SPs play their role in the investigation wing. It was the first test of its kind in the Lahore Police Department, and in the results, SP Anoosh secured the first position with 346 marks, leaving behind the male SPs of the remaining five divisions.
The report declared how she  solved crime cases in 2018. According to details, during 2018, Model Town police submitted challans of 74% criminality investigations in the local court headed by Dr. Anosh Masood. According to the police report, Civil Lines Police took 2nd place, while Cantt Division Police took 3rd place. Lahore Capital City Police Officer BA Nasir and DIG Dr. Waheed lauded the SP's efforts to reduce crime ratio.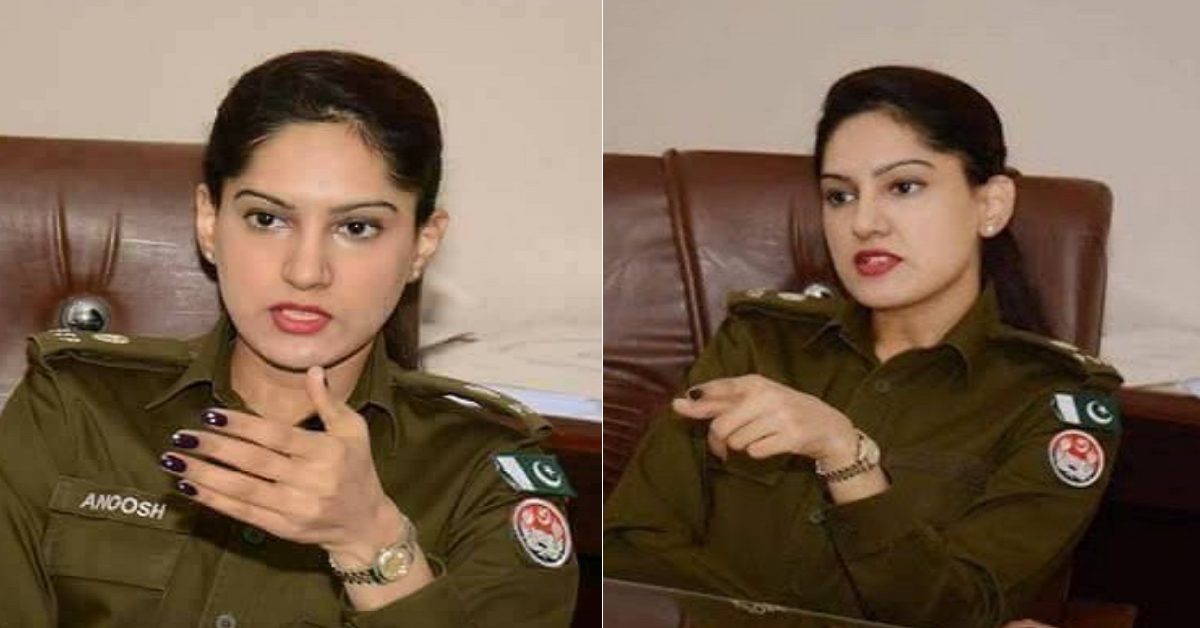 Justice to Acid Victim
She brought justice to Beenish, a girl suffering from an acid attack, which has been well received by the public. She visited the Beenish family in the burn unit. It took her a lot of hard work to reach the boy who had no clue about his whereabouts.
Teams went both Layyah and Bhakkar, and then they caught the culprit. Terrorism articles were imposed on the culprit. And the anti-terrorism court sentenced him to life imprisonment twice and a fine of Rs 3 million.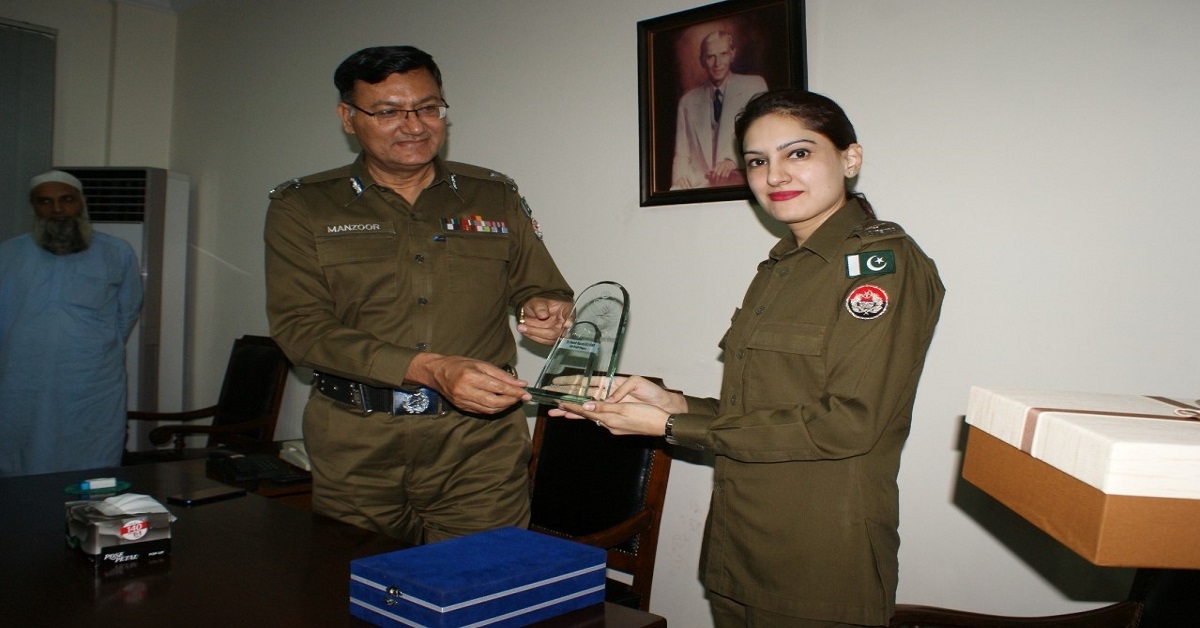 Social Media Handles
Her social media accounts include