Salman Butt Biography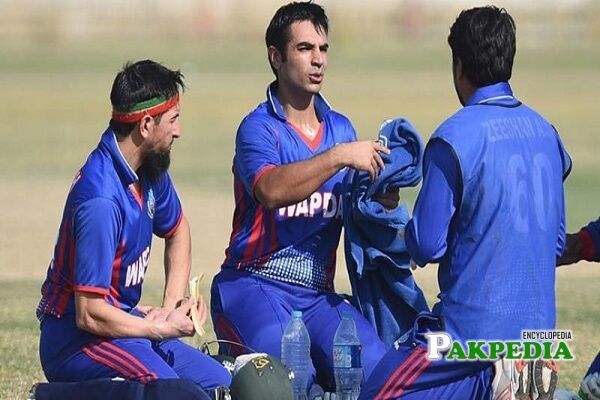 Salman Butt stats
Salman Butt Match fixing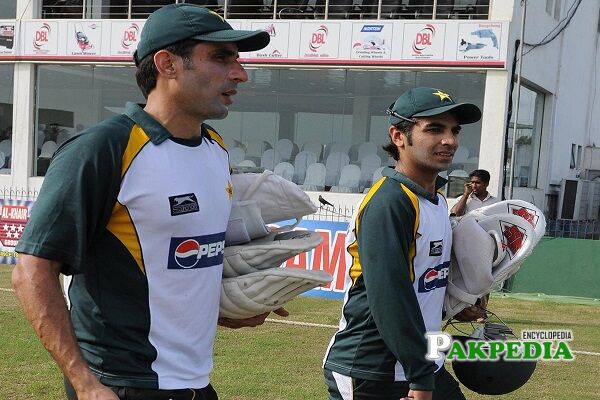 Salman Butt matches
Salman Butt Biography
Salman has been a fantastic find for Pakistan cricket, representing the national team in all three formats at the international level. In his 33 Test matches, Butt has scored 1889 runs at an average of 30.46. His test stats also include three centuries as well as ten half-centuries to his name. While in his ODI career, he has played in 78 matches and has got 2725 runs with a competitive batting average of 36.82. He has also registered eight hundred and 14 fifties in One Day Internationals so far.
Butt has featured in 24 T20 Internationals for Pakistan, where he has 595 runs to his name at a batting average of 28.33. He also has three fifties into his account in the shorter format of the game. His key to success has been his focus in the field and his consistency in performance with the bat. After being released from jail, he returned to the domestic circuit after the ban, and currently, he is playing domestic cricket in the hope of regaining his place in the national team. Salman also operates his own YouTube channel and gives his analyses on cricket.  
Salman date of Birth
Salman was born on 07th October 1984 at Lahore, Punjab.
Education of Salman
He studied at Beaconhouse School.
Salman Butt Family
Butt born into an upper-middle-class family. He got his early education from the Beaconhouse school system. He has two Sisters, Rubab, and Khadija. Currently, Salman resides at Lahore. He got married to Gull Butt and blessed with a child.
Cricket Career
Initial Career
Salman started playing professional cricket from a very young age. He got selected in the under-17 team at the age of just 15 years. Due to his outstanding talent soon, he got included in the Pakistan A team to play against England. After that, he continued to play in domestic cricket and kept learning new skills and improving his game until, in 2003, he got his first international call for Pakistan.
Domestic Career
Salman has a phenomenal record to his name in every format. He has performed with consistency, even in domestic matches. He has been part of all three formats in the local cricket as well. Besides Pakistan, he has represented various other teams worldwide, including Pakistan A, Lahore Qalandars, Lahore Lions, Lahore Reds, Lahore Eagles, PCB Blues, PCB Reds, PCB Patron's XI, Punjab Stallions, Kolkata Knight Riders and the rest.
He has been part of 131 first-class matches and has achieved a total of 8921 runs at an average of 41.88, which includes 25 hundred and 35 fifties. His highest individual first-class score is 290 runs in an innings. In his 206 List-A matches, Butt has scored a total of 8586 runs averaging 46.16 with the bat. He has registered 24 centuries and 47 half-centuries during this time while making an unbeaten 150 runs in a match his highest in the format. 
Salman has also featured in 82 T20 matches, where he has made 2349 runs at a batting average of 35.05, including 16 fifties in this form of cricket.
International Career and Achievements
Test Career
Salman Butt started his international career at the age of 19 years in 2003. He first appeared in a test match against Bangladesh at Multan on 03rd September 2003. He scored 49 runs in the game, and Pakistan won the game by one wicket. In his third test on 16th December 2004, he scored his first half-century, it came against Australia at MCG. In the very next match at Sydney Cricket Ground, he smashed his first test century.
Salman scored his next fifty and century in the same match against England. He did that at Multan and guided Pakistan to the glory as he got the player of the match reward. He used to play exceptionally well against the Aussies in Australia. He scored another century against them on the 14th January test match at Hobart and made 102 runs in Pakistan's first innings of the game. On another occasion, Butt stuck half-centuries against Australia in both innings of the test match at Lord's on 13th July 2010.
Salman used to play very well against Australia, India, and England even away from home he has given many outstanding starts with the bat at opening the innings.
ODI career
Butt played his first ODI on 22nd September 2004 against West-Indies. He could not open his runs account in the match and gave his wicket on a duck. His first performance in the limited-overs format came against Sri-Lanka when he struck his first fifty and scored 57 runs playing at his hometown Lahore and Pakistan won the match by six wickets. He became a nightmare for Indian bowlers as he scored most of his runs against them.
On 13th November 2004, his hundred helped Pakistan in chasing 293 runs target. He got rewarded for his unbeaten century and got the player of the match award. Afterward, he smashed another hundred against the archrivals on 09th April 2005 at Jamshedpur, India, Pakistan won that match as well. The next century against them came to Peshawar on 06th February 2006, and he got another award of player of the game as Pakistan won the match.
Butt also made a hundred at Kanpur on 11th November 2007 and then registered another ODI century at Dhaka against the same opposition. Besides India, Salman has performed brilliantly against other Asian sides, including Bangladesh and Sri-Lanka; he has scored centuries against each other. His track record has been phenomenal whenever he has played at the international level. He still has the potential to represent the national side if he is given another chance.
T20 International Career
Salman made his T20 International debut on 02nd September 2007, where he made 33 runs off 27 balls. His first fifty came against Canada on 10th October 2008. He has some decent T20 performances, including three fifties.
Ban from International Cricket
In the year 2010, Salman got appointed as Pakistan's test captain when Shahid Afridi came withdrawn from captaincy during the tour. Butt got alleged of fixing a test match, as the footage showed his contacts with a bookie. The allegations proved right after investigations, and he, along with Muhammad Asif and Muhammad Amir, got jailed. He was jailed for a year in prison and got a ban of five years from playing any cricket.
He is back in the game and has been doing well as a domestic player. He is also playing in Pakistan Super League, representing Lahore Qalandars and putting his all efforts to make a comeback in the Pakistan team.
Social Media Handles
His social media account include