The name of Sajjad Ali, a well-known Pakistani singer with equal command of pop and classical music, needs no introduction. He is a Pakistani rock & pop singer, poet, film producer, and director. The nineties were peak times for his career. The year 2000 was also a journey of success. Apart from 'Cinderella,' 'Paniyon Pay Chal Rahe Hain,' 'Adikaan,' 'Chal Rahn Dey', and 'Teri Yad Staundi' are two songs that can hardly be erased from the minds of the fans. This article has all the information about Sajjad, including Sajjad Ali Biography and Sajjad Ali Songs.
| Title | Description |
| --- | --- |
| Personal | |
| Name: | Sajjad Ali |
| In Urdu : | سجاد علی |
| Famous As: | Singer |
| Nationality: | Pakistan |
| Residence: | Karachi |
| Education: | F.A |
| Alma Mater: | National College of Arts |
| Religion: | Islam |
| Profession: | Singer, Songwriter and Musician |
| Years Active: | 1979-present |
| Labels: | EMI Pakistan and Sound Master |
| Height: | 5 ft 6 inches |
| Website: | https://twitter.com/sajjad_official |
| Awards : | He Bagged Various Awards |
| Born | |
| Date: | 24th August 1966 |
| Place: | Karachi |
| Family | |
| Ethnicity: | Asian |
| Spouse: | Naureen Sajjad |
| Children: | Zaw Ali |
| Parents: | Shafqat Hussain |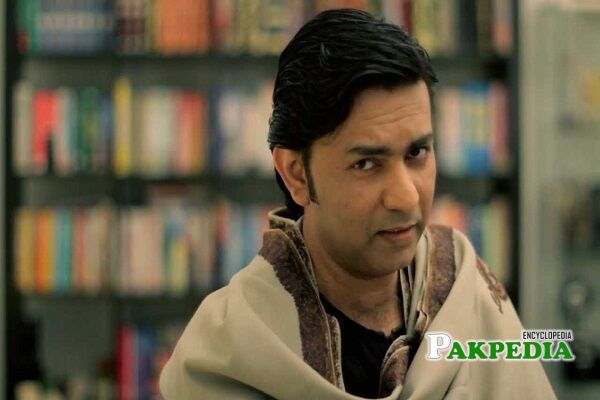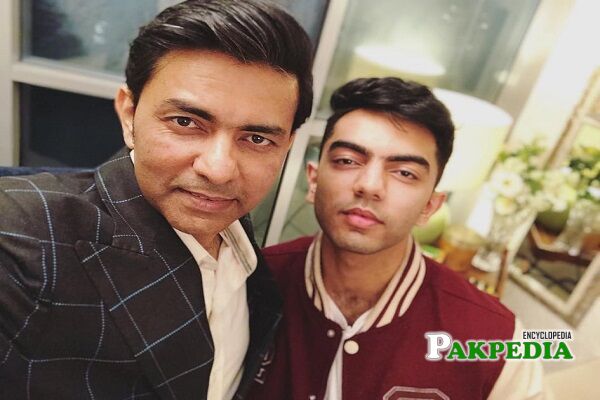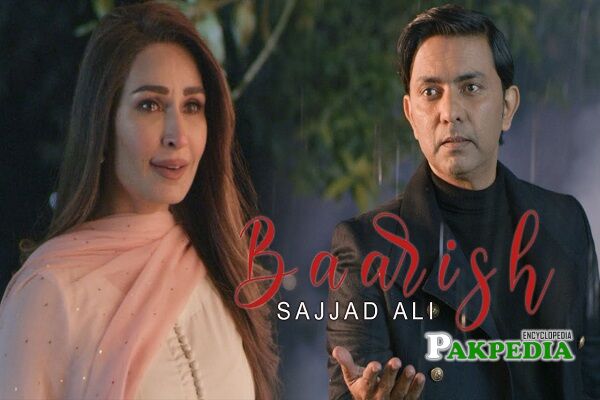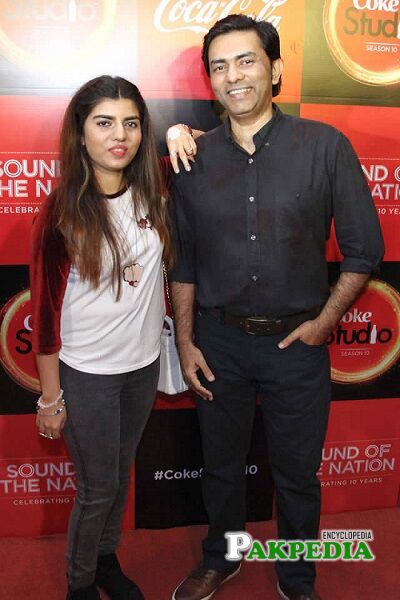 Sajjad Ali Biography
Sajjad started singing at an early age. His songs became acknowledged not only in Pakistan but also in India, the U.K., and the USA. Just as he sings ghazal skillfully, his art in a pop song is on the rise. Every album and every song of Ali becomes a super hit. This music star is still making a name for himself in the music world with his art of singing. He is ruling in the hearts of his fans. Whenever he performs a song, he always keeps his culture in mind. On 23rd March 2019, the Government of Pakistan awarded Sitara E Imtiaz for Best Singer.
Sajjad date of birth
On 24th August 1966, Sajjad was born into a family of classical music artists in Karachi.
Education of Sajjad
After completing his F.A. from NCA (National College of Arts), he started receiving music education from his uncle Tasaduq Hussain. During training, Tasaduq used to play classical music from Sajjad's granduncles, including Ustaad Bade Ghulam Ali, Ustaad Mubarik Ali, and Ustaad Barkat Ali. Son of Ustaad Bade Ghulam Ali, Ustaad Munawar Ali, also trained Sajjad.  
Sajjad Ali Family
He is the son of Shafqat Hussain, a Pakistani cricketer and film artist. 'Baadal Aur Bijli,' released in 1971, was the debut film of Hussain. Hussain's other sons Lucky Ali and Waqar Ali, are also part of the music industry. Sajjad tied the knot in 1989 with his college fellow Naureen. The couple has two daughters and 2 Sons. Her elder daughter Zaw Ali has also stepped into the music industry. She made her debut performance in Coke Studio season 10.
Music Career
Initial Career
His 1st album 'Master Sajjad Sings Memorable Classics' was launched in 1979 by Electric and Music Industries (EMI) Pakistan. Poet of  Mughal era Momin Khan and Indian activist Hasrat Mohaani wrote most songs of this album and Ustaad Bade Ghulam Ali,  Ghulam Ali, Amanat Ali and Mehdi Hassan were musicians. Before debut show 'Ap Janaab by Athar Shah' Ali appeared on many T.V. shows. 
Renowned music artist Sohail Rana starred him in his show 'Rang Barangii Duniyaa.' In 1980 he brilliantly performed in 'Raag Rung.' He was 14 at that time. He sang Noor Jehan's song 'Banwari Chakori' on the event of Pakistan Television's stage show's 25th anniversary by Shoaib Mansoor. This performance made him popular. In a show held on 26th November 1983, he sang 'Laagi Ray Lagann Ye He Dil Main' and Bawarii Chakurii.' 
He created albums with the titles 'Chief Saab,' 'Babiaa 93,' and 'Sohnii Lg Di.' He wrote lyrics for many songs of his album with his brother Waqar.  Some songs of the album were written by lyricists Muhammad Nasir, Sabir Zafar, Ali Moin, and Nadeem Asad. In July of 2006, he released a classical song 'Chal Rain Day.' On 3rd September 2006, he collaborated with Meloscience Corp and released a song called 'Sajjad Ali Sinsym Fligh' with jazzy, Sufi, and experimental beats. In 2008 he launched album 'Chahar Balish,' which consisted of some new as well as old tracks from previous album 'Chal Rain Day.' 
On 22nd May 2011 Tips music released Ali's two new compilations from Shoaib Mansoor's movie 'Bol' in India and was released in Pakistan by Fire Records on 30th May 2011. He performed the song 'Kir Kir' in Coke Studio's 2nd episode. This performance was on aired on prime T.V. channels in Pakistan on 5th June 2011. In 2017 his 1st collaboration with rapper Bohemia became mega-hit on social media networks and YouTube.
Films and T.V.
In 1989 he did the direction of his 1st telefilm titled  'Love Letter,' and in 1998 he directed 'Aik Aur Love Story,' which was his 1st full-length movie. Before direction, he appeared as a singer and actor in the film 'Mundaa Teraa Dewaana' directed by Zahor Hussain. He also sang OST of drama 'Thorii Khushe Thoraa Gham', and 'Na Bolun Ge' in 'Naa Tm Janoo Na Ham Janaain.' Waqar also helped him in making these songs.  
Sajjad Ali Songs
List of Albums
Master Sajjad Sings Memorable Classics
Love Letter
Goldies Not Oldies
Silver Jubilee Star Sajjad Ali
Sajjad Aliin Gold Sartaaj Volume 2
Golden Jubilee 2 Sajjad Ali Volume 2
Diamond Jubilee
Golden Jubilee 84 Sajjad Ali
Remix Sajjad Ali
Sajjad Ali Volume 1&2
Babia 93
Wachan
Chief Saab
Aiik Aur Love Story
Mundaa Teraa Dewaana
Moody
Tere Yaad
Cinderella
Sohnii Lagg Di
Sajjad's Rangeen
Kooi Tu Baat Ho
Chal Raiin Day
Best of Sajjad Ali Collection 2
Chahar Baalish
List of Songs
Babiaa
Chal Urrjaa
Chief Saab
Kuch Larkiyaan Mjhe
Mahiwaal
Tasveerain
Jaadoo
Abhe Mood Nahe Hei
Jhoollay Laal
Chal Jhootii
Payar Hei
Laari Addaa
Pataa Bataa do
Paaniyoon Mein
Sohnii Lagg Dii
Cinderella
Tere Yad
Aisaa Lagaa
Koii Nahein
Chaiti Chaiti
Naa Bolun Ge
Chal Rain Dey
Pekaar
Din Pareshaan Hei
Kir Kir
Rang Lagaa
Qeemaay Aalaay Poorayy
Hr Zulam Teraa Yad Hey
Tasveer Banaa Kay
Bhoolaa Na Yeh Dil
Yad Tu Atii Ho Gi
Tm Naraaz Hoo
Naa Tm Samjhay
Nakhuun
Tamaasha
Lagaaya Dil
Dost
Bhejoo Darood o Salaam
Raavi
Baarish
List of Dramas Featuring Sajjads Voice
Mere Khudaa OST
Tmhare Mariam OST
Watan Kahaani OST
Niyat OST
Ashk OST
Aisaa Kiyun OST
Mere Beti OST
Thori Khushe Thora Gham OST
Hm Pay Jo Guzarti OST
Saheliyaan OST
Filmography
As a Director
Ik Aur Love Story
Love Letter
As a Composer
Bol
Naa Maloom Afrad
Love Letter
Ik Aur Love Story
Mjhe Chaand Chahye
As an Actor
Mundaa Teraa Deewanaa
Love Letter
Ik Aur Love Story
Social Media Handles
His social media accounts include