Arif Lohar, a well-known Punjabi singer, and musician inherited the art of singing, and even today, he is not only maintaining these fascinating traditions but also bringing this art to new heights with his hard work and dedication. He also supported the growing development in the world of music and did not let the traditions go unnoticed. Arif, wearing a traditional Punjabi dhoti kurta with a pair of tongs in his hand, combines modern music and traditional style. His Jugni heard everywhere. This article has all the information about Lohar, including Arif Lohar Biography and Arif Lohar Songs.
| Title | Description |
| --- | --- |
| Personal | |
| Name: | Arif lohar |
| In Urdu: | عارف لوہار |
| Famous As: | Artist |
| Nationality: | Pakistan |
| Residence: | Gujarat |
| Education: | He received Music education |
| Religion: | Islam |
| Profession: | Folk Singer and Musician |
| Notable instruments: | Chimta |
| Labels: | Internalmusic UK |
| Height: | 5 feet 6 inches |
| Website: | http://www.internalmusic.co.uk/ |
| Awards : | Pride of Performance Award |
| Born | |
| Date: | 18th April 1966 |
| Place: | Lalamusa |
| Family | |
| Spouse: | Married |
| Children: | Ali Lohar |
| Parents: | Alam Lohar |
| Siblings : | Tariq Lohar, Arshad Mehmood Lohar, Kashif Mehmood Lohar ,Imran Mehmood Lohar,Irfan Mehmood Lohar |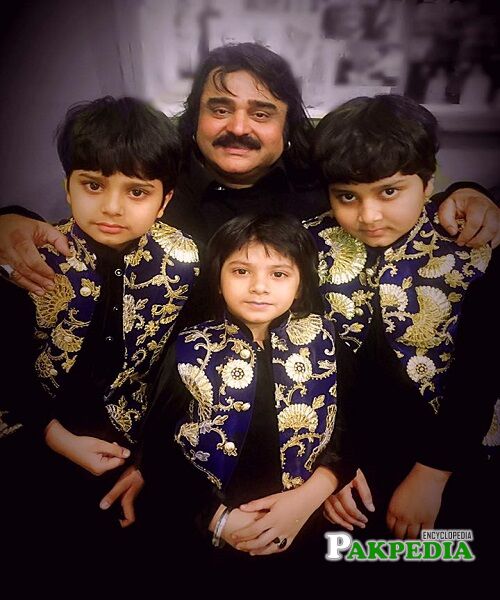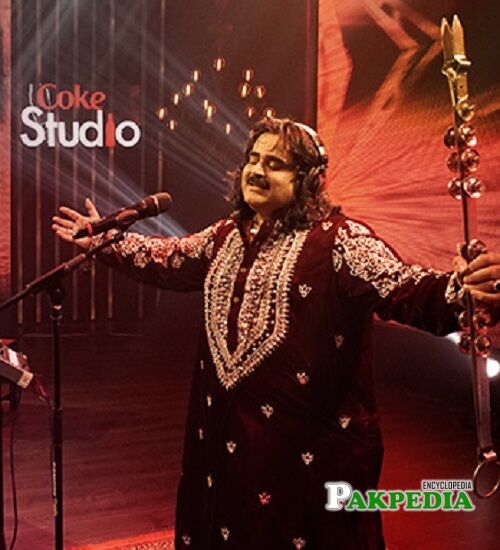 Arif Lohar Biography
Real beauty is inside a person, and such people are invaluable. Arif Lohar's services in making Punjabi folk music and mysticism acknowledged all over the world cannot be forgotten. Performing to the tune of tongs, the singer has sung thousands of songs so far. His father predicted for him that he would create a name and a place with his art, and what he said has come true. He considers tongs as his identity and political legacy. 
His tongs speak the language of love, and through it, he tries to make Pakistan famous all over the world. He is of the view that we should care for the people around us and share their problems, and that is humanity. For this purpose, he actively participates in philanthropic activities. The Government of Pakistan awarded this unique artist the Pride of Performance in 2005. He composes most of his own songs. 
Arif date of birth
The great name of Pakistan music industry Arif Lohar was born on 18th April 1966 in Lala Musa, a small town near Gujarat in the Punjab province of Pakistan. He spent his early life there.
Education of Lohar
He received music education in his childhood from his father, Alam Lohar.
Arif Lohar Family
Arif is the son of legendary Pakistani folk singer Alam Lohar. His father was famous on both sides of the border. Alam Lohar's style of singing was unique and unparalleled, which is why even those who did not understand Urdu or Punjabi used to dance on his tunes. He can rightly be called the creator of Jugni. Punjabi songs sung in his voice are still popular today. Alam's seven sons are settled in the UK, and only Arif is carrying out his father's musical legacy. Arif himself is father to a son Ali.
Music Career
Early Career
Arif started singing at a very young age with his father, Alam Lohar, and elder brother but formally took over his father's legacy after his death in 1979. At the age of 22, he also started acting in films in his music career. He played the lead role in many Punjabi films. His film 'Zindagi' became very popular in which he played a memorable role along with Ataullah Khan Issa Khilvi, and he sings the songs in this film also became very popular. 
Coke Studio
In 2010 he performed in Coke Studio. In season three of Coke Studio, he collaborated with an emerging talent Meesha Shafi and sang 'Alif Allah' (Jugni). Out of the two songs 'Alif Allah Chambaay De Booti' and 'Mirza,' which he performed for Coke, later got appraisal at the international level. Film producer Saif Ali used Jugni in his film Cocktail after purchasing the copyrights. Other adaptations of Jugni have been added in Bollywood films. 
Peak of Career
In 2004, Lohar performed during the opening ceremony of the Asian Games in China and received accolades from his fans. In 2012, he sang and composed 3 songs for Syed Noor's film 'Jagni'. In the last 20 years, he has performed more than 50 times in most countries of the world. Due to which his fame increased in the country and abroad. He once performed in South Korea for peace and goodwill. 
So far, he has recorded over 150 albums and about 3,000 songs, which mostly include Punjabi songs. In 2006, his album 'Jugni' was released, which was much liked by the audience. His most popular songs include 'Alif Allah', 'Aik Pal', 'Bol Mati Diya Baoya', 'Sher Punjab Da', 'Sohniye', 'Akhiyan', 'Bhaag Maka Bhaag', 'Punjab Bolda'. Arif also sang for Bollywood movie 'Bhag Milkhaa Bhag'.
Philanthropic Career
In 2004 Doctor Arshad Lohar, elder son of Alam Lohar, founded a trust named 'Alam Lohar Trust' in his father's honor. A production studio that was erected to devise and raise cognizance, and include campaigns like quit smoking, healthy moms and healthy babies on account of health care system NHS(National Health Service) in the UK is associated with this trust. For its promotion, Arif performed musical shows in the UK. In September of 2010, he actively carried out campaigns to aid the sufferers of floods in Pakistan. He performed at concerts and also made his appearance on national TV to stimulate national and foreign fundraising. 
Arif Lohar Songs
Aliif Allah
Aik Pal
Bol Mitti Diyaa Baawiyaa
Shair Punjab Daa
Soniyay
Aakhiaan
Bhag Milkhaa Bhag
Punjab Boldaa
Paar Langaadey Vehh
Yaraa Kauluu Yar Gwanchaan
Kokaa Saat Rang Daah
Sianyaah
Aik Din Payaar Daa
Mirzaa
Jugnii
Panj Dariyaah
The Legend
Kamlii Yar de Kamlii
21st Century Jugnii
Social Media Accounts
His social media accounts include