Shehzad Roy is a Pakistani musician, video artist, singer, philanthropist, and social activist. By beginning his career in 1995, he contributed six albums to the music industry. His mega-hit songs include 'Tere Sorat', 'Kangna', and 'Saali'. Apart from these songs, he is mostly recognized for his socio-political album, which he launched in 2008 with the title 'Qismat Apne Hath Mein'. Being a humanitarian, Shehzad is running a non-profit organization Zindagi Trust. In addition to his albums and songs, he also made documentaries to highlight specific issues of the country, including education and common man's exploitation. This article has all the information about Roy, including Shehzad Roy Biography. 
| Title | Description |
| --- | --- |
| Personal | |
| Name: | Shehzad Roy |
| In Urdu: | شہزاد روۓ |
| Famous As: | Singer |
| Nationality: | Pakistan |
| Residence: | Karachi, |
| Education: | Karachi's St. Andrew's |
| Religion: | Islam |
| Profession: | Singer, Social worker and Humanitarian |
| Years Active: | 1995-present |
| Instruments: | Vocal and Guitar |
| Labels: | Fire and Spectrum |
| Height: | 5 ft 10 in |
| Website: | https://www.instagram.com/officialshehzadroy/ |
| Awards : | He Bagged Various Awards |
| Born | |
| Date: | 16th February 1977 |
| Place: | Karachi |
| Family | |
| Spouse: | Salma Alam |
| Parents: | Nazli Qamar and Kabir Roy |
| Siblings : | 1 sister |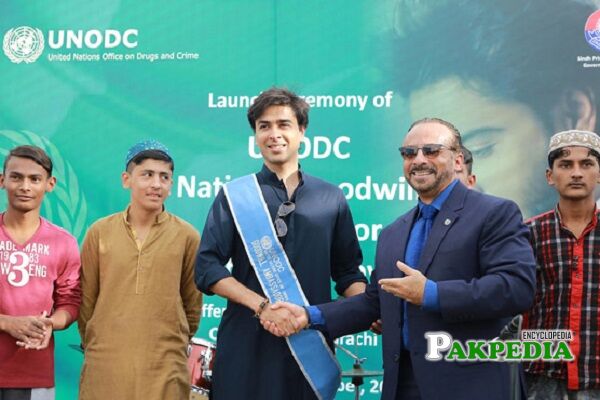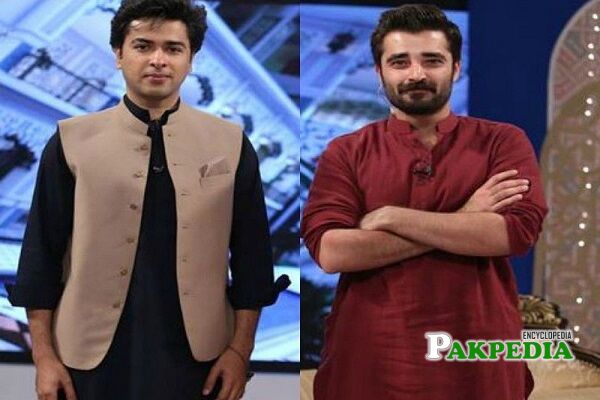 Shehzad Roy Biography
Some days he is a singer and musician, but every day he fights to make Pakistan a better place. Roy has grown up watching his parents helping and caring for others, so it was ineludible that he too would follow this path. He is a man with a kind heart and brainstorming ideas. He uses his ideas, voice, and talent for the welfare of his country fellows and highlights social issues of the country through his music albums and videos. 
Roy possesses leadership qualities, i.e., a courageous heart, quick mind, high and adventurous spirit, and an insightful soul. He drew motivation and inspiration for his philanthropic activities from great humanitarians like Mother Teresa, Abdul Sattar Edhi, and Prince Agha Khan. Since his youth period, he felt the class differences in Pakistan. His overseas cousins on their visit to Pakistan would query about the study of street children. 
He felt the pain of child laborers as well as the need for their education. And then he made it his life's mission to raise the standard of education in Pakistan and make education available to every child.  He is a recipient of Tamgha E Imtiaz, Sitara I Isar, and Sitara E Imtiaz by the Pakistani government for his services to humanity.  
Shehzad date of birth
The singer cum humanitarian opened his eyes to a Nizari Ismaili family on 16th February 1977 in Karachi. When he was in the 5th class, he moved with his family to the USA. After living in the USA for 11 years, they returned to Pakistan.
Education of Roy
Roy's father enrolled him in St. Judge's School Karachi for early schooling, followed by admission in  Stone Academy Chicago for middle education and high education again from Karachi's St. Andrew's.
Shehzad Roy Family
His father, Kabir Roy, is a business person, and mother Nazli Qamar is a housewife. His only sister lives in the USA. Roy's soul mate Salma Alam is also supporting him in his good cause. She is serving as founder of Durbeen and advisor to the literacy and education department of Sindh.
Music Career
Albums
Roy's father passed down his love for music to his son and taught him guitar by presenting videos. His first album 'Zindagi' was launched in 1995, at that time he was a student of the second year in Premier college. His 2nd album 'Darshan' and 3rd album 'Tere Soorat' was released in 1997 and 1999, respectively. Then he released his 4th album with the name 'Rab Janay' in 2002, and in 2005 he released his 5th album 'Buri Bat Hai'. 
Collaboration with Abida Parveen
With the increase in his philanthropic passion, he transformed his music tone from romantic to songs reflecting the social problems. In 2007, he did a collaboration with the Sufi singer, Abida Parveen, to make a song related to his new venture 'Equality in Education'. Abida is the primary vocalist of the song, and Roy only sang the title 'Ao Day Dain Inhain Zindagi' throughout the whole song. 
Socio-Political Album
In July of 2008, Roy launched his socio-political album 'Kismat Apne Hath Mein' at Karachi Central Jail's juvenile prison. Through this album, he pointed out that justice system in Pakistan need rehabilitation because it not only neglect the miserable state of prisoners but also many prisoners spend a large part of their life waiting for their hearing in court. In 2005 he did a duet with an Indian musician Sukhbir to foster cultural exchange between India and Pakistan. 
Charity Concert
To raise cultural cognizance via his music, he brought Canadian singer and philanthropist Bryan Adams to a charity concert in Pakistan to help the sufferers of October 2005 devastating earthquake. Through album 'Laga Rahe' 1st music video, he politically commented on the situation in Pakistan at that time. He featured issues like increasing crime and inflation, price hike, politics of dishonest politicians, and need for the rehabilitation of judiciary. His song was featured in Bollywood film 'Khatta Meetha'.  
The mashup of Shehzad's two most hit songs, 'Qismat Apne Hath Mein' and 'Lagaa Reh' from his album 'Qismat Apne Haath Mein',  were featured in Indian film 'Khata Meetha'. Being a patriot, he released 'Mere Dhol Sipahiyaa', a patriotic song featuring gorgeous Ayesha Omer on 6th September 2014. This song was dedicated to survivors and martyrs of Pakistan's army who participated in War on terror, particularly for operation Zarb E Azb's martyrs. 
In September 2013, he performed with an American rock band GNR at a charity event in Los Angeles. With the performances of band members Matt Sorum, Macy Gray, and Slash, the event became a rock show. The proceedings from this event were donated to Roy's charity organization Zindagi Trust.  Owing to the HBL ambassador, he also works as an ambassador to PSL (Pakistan Super League). 
PSL Ceremony
On 9th February, he performed in the PSL inaugural ceremony held in Dubai on his anthem 'Ballay Ballay',  which he sang for PSL. He also serves as team Karachi King's ambassador and sang anthem 'Dhan Dhanaa Dhan Ho Ga Ray' for his team on 3rd February. For 2018 PSL, he launched an anthem 'Lo Phir Se Milay' on 28th January.
Documentaries by Shehzad Roy
Wasu aur Mein
In 2011 Roy watched a video on YouTube in which a Baluchistan's villager bashed Pakistan's erratic political history. He traced Wasu and collaborated with him to make the song 'Apne Ullo'. The video portrayed the exploitation of poor people.  He emulated all those who manipulate a common man like a lawyer, peon, and a government secretary in this music video. 
In 2012 he made and hosted a documentary consisting of 8 episodes with the title Wasu Aur Mein. Following this documentary, Shahzad and Wasu traveled to different cities and tried to understand what's the meaning of being a Pakistani citizen and realized what's their future in Pakistan.
Chal Parha
In 2013 he made a documentary with the title Chal Parha consisting of 22 episodes. Throughout these 22 episodes, he traveled to 80 Pakistani cities and visited 200 government schools. In each episode, he highlighted a new issue in government education, e.g., curriculum, physical punishment, teachers, and instruction medium. 3rd episode of the show on physical punishment was on aired on 15th February 2013, and it resulted in accelerating the government's decision to ban on physical punishment.    
Philanthropic Activities
Zindagi Trust
In 2002 he founded a non-profit and non-governmental organization with the name Zindagi Trust that endeavors to enhance the quality of education accessible to the medium Pakistani.
Paid to Learn
In 2003 trust for the first time presented the idea of 'I am Paid to Learn', intending to make child laborers aware of their fundamental rights as workers, children, and citizens. A 2.2-year course of primary education is taught to all those children who devote most days of their life working in general stores and car repairing workshops in Rawalpindi, Lahore, and Karachi.
Public School Reform
A few years after the initiation of Paid to Learn, he felt that this plan alone is not sufficient to educate the individuals. 85%  of children have accessibility to government schools only, which are afflicted with issues of devastated buildings, insufficient facilities, and teacher's attendance shortage.
Reform Matric Board campaign
In 2016 Roy launched a campaign to improve Pakistani examination boards. He pointed out the flaws in children's examination ways and asked for reforms in the examination system to check the concepts rather than the traditional cramming system.  
UNODC Goodwill Ambassador
On 30th October 2017, he was appointed as National Goodwill Ambassador by UN Office on Drugs and Crime. UNODC claimed Shehzad would talk on demand reduction and criminal justice. During two year contract, he has to visit UNODC projects, educational institutions, and rehabilitation centers.
Raise cognizance Against Child Molestation
Roy is working since 2009 to raise awareness about issues of child molestation. He is of the view that we should educate our children about these issues and how to deal with such rascals.
Shehzad Roy Songs
Mukhraa
Asi Ishq Daa Dard
Aag
Tere Soorat
Kangnaa
Naa Asey Shahzaadey
Har Gaye
Saalii
Kese
Ni Melaa
Jina Karlo Gae Payar
Teray Dil Mein
Bewafaa
Assi Ishq Daa Dard
Mein Ho Gaye
Ankhain
Defence
Khul Key Piyar
Mukhraa
Meraa Pakistan
Jinna Karlo Gae Piyaar
Yaad
Jan Gayao
Darshan
Yadon Kaa Diya
Hum Aik Hain
Aankhain
Jaan Gayo
Chahat Ke Taswerain
Teray Dil Mein
List of Albums
Zindagi
Darshan
Teri Soorat
Rab Jaanay
Buri Baat Hai
Qismat Apney Haath Mein
Khatta Meetha
Social Media Accounts
His social media accounts include