Sajid Hasan is a confounding Pakistani television and film actor. He also has experience in direction and writing, for which he also awarded in 2005. Sajid has made his name worldwide by doing projects in Hollywood and Bollywood. His wife, Shakila Chapra, is a well experienced Aerobic trainer. This article has all the information about Sajid, including Sajid Hasan Biography and Sajid Hasan Family.
| Title | Description |
| --- | --- |
| Personal | |
| Name: | Sajid Hasan |
| In Urdu: | ساجد حسن |
| Famous As: | Actor |
| Nationality: | Pakistani |
| Residence: | Karachi |
| Education: | Graduate |
| Religion: | Islam |
| Profession: | Actor and Writer |
| Years Active: | 1980-present |
| Debut Drama: | Khalij |
| Debut Movie: | Salakhain |
| Website: | https://www.facebook.com/SajidHasanOfficial/ |
| Awards : | Best Sitcom Drama Writer in 1st Indus Drama Award |
| Born | |
| Date: | 5th January 1958 |
| Place: | Karachi |
| Family | |
| Spouse: | Shakila Chapra |
| Children: | 3 sons |
| Parents: | Not Known |
| Siblings : | 2 sisters and 1 brother |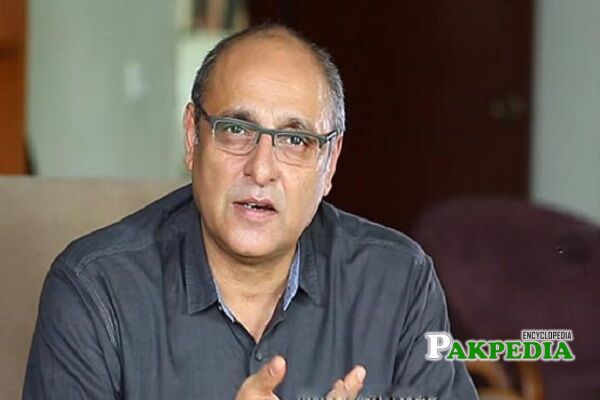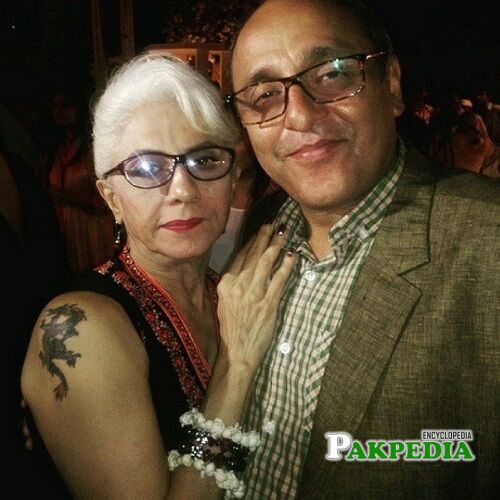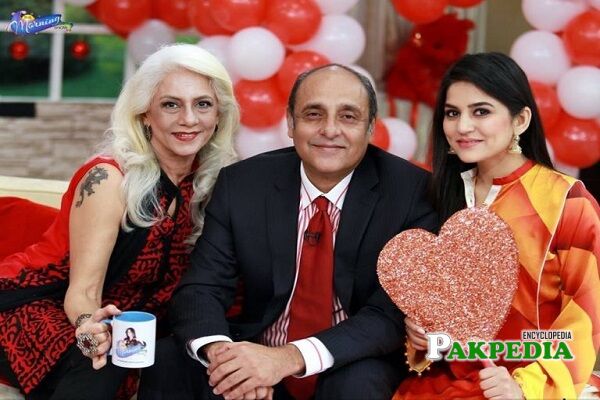 Sajid Hasan Biography
Sajid is an accomplished and outspoken Pakistani television and film actor who had shown his talent not only in Bollywood, in fact, in Hollywood, too, when he got a chance to work with beautiful Angelina Jollie. Sajid has a lot of successful Lollywood movies and dramas in his credit incorporating 'Mera Naseeb,' 'Maalik,' 'Dhoop Kinarai,' and many more. He likewise functioned as a writer and director for which he awarded Best Sitcom Drama writer in 2005. 
Though he is in the industry for a long time yet his screen presence is worth appreciated. Sajid is never afraid of speaking about the rules of our country. Moreover, he often makes the target to the owners of Private television channels.
Sajid date of birth
He was born on 5th January 1958 in Karachi. Currently, Hasan is residing in the same city.
Sajid Hasan Family
Hasan belongs to a conventional and non-artistic family. In 2009 during the suicide bomb attack on 10th Muharram in Karachi, he lost his only brother and sister in law who was there for jaloos. He likewise injured in that incident, yet Hasan fortunately escaped. He has 2 other sisters who are not attached to this industry. Hassan got married to Shakila Chapra, who is an aerobic trainer by profession. She runs her fitness club for a long time. They are blessed with 3 sons.
Sajid Hassan Surgery
Sajid Hasan once had to go through a scalp surgery when his hair plant treatment went wrong. In a video, he shared every detail about this horrifying experience, yet he didn't reveal the doctor's name, who is supposed to be his friend who insisted on him for the hair plant. After this experience, he feels ill for a month due to infection. However, later Fahad Mirza, a renowned Pakistani surgeon, came forward and did his treatment.
Showbiz Career
Dramas
Sajid made his small screen debut with drama serial 'Khalij,' and since then, he had been a part of various exceptional dramas he proved himself. He made millions of followers with his amazing performance. Sajid is known to be the master of negative characters. He performs with so perfection that people start hating him for that character. His drama serial 'Dhoop Kinarai' is still remembered as the iconic serial even after ages.
His drama serial 'Mera Naseeb,' where he performed the character of an arrogant father, succeeded in winning people's hearts. Moreover, his drama serial 'Mubarak Ho Beti Hui Hai' took all the fame for all the right reasons. After his brother's sudden demise, he took a break from the media, yet he came back with more powerful performances and characters. He has worked in several other amazing dramas that will be remembered forever.
Movies
Sajid is one of the few Pakistani actors who have worked in Hollowood too in the movie 'A mighty Heart' along with Angelina Jolie. Adnan Siddiqui was also cast for that film. The movie received a great response to the box office. Moreover, it likewise screened at the Cannes festival. He was also featured in Indian action thriller 'Aazaan' opposite Sachiin J Joshi and a few other Indian actors.
Sajid likewise remained a part of a few Lollywood movies, including 'Saalakhain.' 'Maalik' and few more. In 2015 he appeared in the film 'Abdullah: The Final Witness' that also screened on Cannes festival. In 2019 he showed in the movie 'Kaaf Kangana' starring Sami Khan and Ayesha Omar. The film was written by Khalil ur Rehman Qamar.
Sajid Hasan Dramas
Khalij
Agar
Dhoop Kinarai
Tan Sen
Sitara Aur Mehrunissa
Kachwa Aur Khargosh
Hum Tum
Tanha
Masuri
Aashti
Aur Ghanti Baj Gaye
Jaaye Kahan Ye Dil
Thori Si Wafa Chahiye
Khata
Paiwand
Mera Naseeb
Daddy
Jannat Se Nikali Huee Aurat
Koi Nahi Apna
Choti Si Galat Fehmi
Unsuni
Be'Qasoor
Mubarak Ho Beti Hui Hai
Paiwand
List of Movies
Lollywood
Salakhain
Pehla Pehla Pyar
Jalaibee
Maalik
Abdullah: The final Witness
Rahm
Kaaf Kangana
Bollywood
Aazaan
Hollywood
A Mighty Heart
Social Media Handles
His social media accounts include