Ashir Azeem has served the Pakistani showbiz industry as a film writer, film producer, film director, and actor. Currently, he is a truck driver in Canada. He is known for drama serial 'Dhuwaan,' which is still remembered by the audience. Nearly 20 years after the masterpiece 'Dhuwaan,' he returned to showbiz with his film 'Malik,' but the censor board banned the film. However, he did not give up and approached the court against the decision of the censor board. In the end, he won the case, and the film was released, but in all of this, he suffered substantial financial losses. This article has all the information about Azeem, including Ashir Azeem Biography.
| Title | Description |
| --- | --- |
| Personal | |
| Name: | Ashir Azeem |
| In Urdu: | عاشر عظیم |
| Famous As: | Actor |
| Nationality: | Pakistani and Canadian |
| Residence: | Burlington, Ontario |
| Education: | BBA |
| Alma Mater: | Karachi's Institute of Business Administration |
| Religion: | Christian |
| Profession: | Actor, Director and Writer |
| Years Active: | 1993–1994; 2015–present |
| Debut Movie: | Maalik |
| Height: | 5 Feet 8 Inch |
| Website: | https://www.facebook.com/Ashirazeempk/ |
| Awards : | Nigar Award for Best Director |
| Born | |
| Date: | 1962 |
| Place: | Quetta |
| Family | |
| Ethnicity: | Asian |
| Spouse: | Bushra Ashir Azeem |
| Children: | 2 |
| Parents: | Not Known |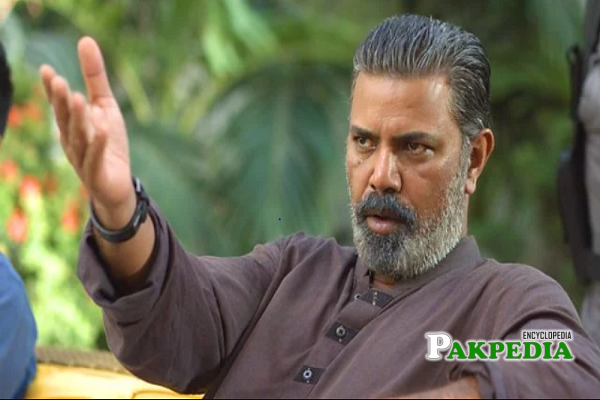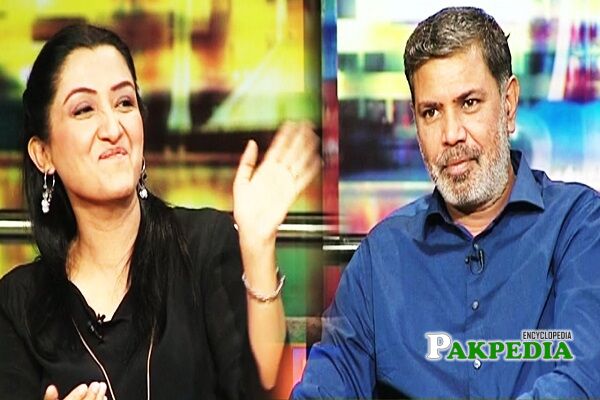 Ashir Azeem Biography
Very few people possess such patriotism that they neglect their interests and benefits and prefer their country's interests. Ashir is one of them. Starting his career in aeronautical engineering, when he passed the CSS (Civil Superior Services) exam with high marks and became a customs officer, his main idea in real life was to speak out against evil. He used the showbiz platform to expose the corrupt system, drug dealing, and terrorism and tried to bring a positive change in Pakistan. Asher, who moved from Quetta to Karachi and from Karachi to Canada, represents not just one person but many like us.
Ashir date of Birth
He opened his eyes to Quetta in 1962. Currently, he is residing in Burlington, Ontario.
Education of Ashir
He completed his early education from his hometown Quetta. In 1981 he took admission to PAF college of aeronautical engineering and completed engineering degree in 1984. After that, he got enrolled in Karachi's Institute of Business Administration to secure a BBA degree.
Ashir Azeem Family
He belongs to a Christian family. But his love for Pakistan is so strong that he always introduces himself as a Pakistani. He and his spouse Bushra Ashir are parents to two children.
Showbiz Career
Initial Career
In 1988 he joined CSS (Central Superior Services) of Pakistan. During that period, he penned down a storyline about the Armed Forces of Pakistan. His co-workers gave him a suggestion to produce a T.V serial on his life story. He accepted this suggestion and created a drama serial 'Dhuwaan' and played a lead role. This masterpiece, based on Ashir's life, was broadcasted on PTV Corporation in 1994. This drama cast a spell over the audience and still regimes in the hearts of people. He then left Pakistan and settled in Canada.
Return to Showbiz
In 2015 Ashir promulgated his 1st movie 'Malik,' whose storyline was written in 1993. He was director, writer, and co-producer of this film, and it was launched on 8th April 2016. He was also starred in the Pakistani movie 'Yalghar.'
Civil Servant
Despite being a minority, he served in the civil service with his ability and honesty. He worked tirelessly to improve Pakistan's economy and taken great steps by staying in Pakistan Customs and coordinating with CBR and other departments. During his service at Pakistan Customs, he developed software based on a system that clears containers in 4 hours. That previously used to be cleared in  27 hours so that Pakistan's industry can proliferate rapidly. 
The project developed by Ashir and his colleagues was on par with developed countries like Australia and the United States. Due to this software, Pakistan Customs Department was moving towards transparency. But corrupted individuals after seeing a loss of their interests suspended Ashir from office by making baseless and false allegations. Here, he set a great example of the country's love and did not hold any press conference, did not resort to any propaganda. He quietly fought for his rights in the court for three years. 
Three years later, the court acquitted him and ordered to be reinstated in the post and dismissed all the allegations as false. But he resigned from his post and migrated with his family from Pakistan to Canada. Now he is a truck driver in Canada and expresses his views in the love of Pakistan through his video message on YouTube.  Every video contains tips for the development of Pakistan and a hopeful message for the youth.
Ashir Azeem Movies
Yalghar
Maalik
List of Dramas
Dhuwaan
Social Media Handles
His social media accounts include