SSP Rao Anwar a very famous public figure due to his hard measures, determination, and braveness. SSP Malir Rao Anwar is also considered one of the most closed allays of Mr. Asif Ali Zardari and his Party- Pakistan People Party and against of MQM. 
| Title | Description |
| --- | --- |
| Personal | |
| Name: | Rao Anwar |
| In Urdu: | راؤانور |
| Famous As: | SSP |
| Nick Name: | Encounter Specialist of Pakistan |
| Nationality: | Pakistani |
| Residence: | Karachi |
| Education: | Graduate |
| Religion: | Islam |
| Profession: | Senior Superintendent of Police |
| Twitter: | https://twitter.com/raoanwar545 |
| Born | |
| Place: | Karachi |
| Details | |
| Years of service: | 1982 – 2018 |
| Elected As: | SSP Malir in 1982 |
| Reelected : | As SSP in January 2017 |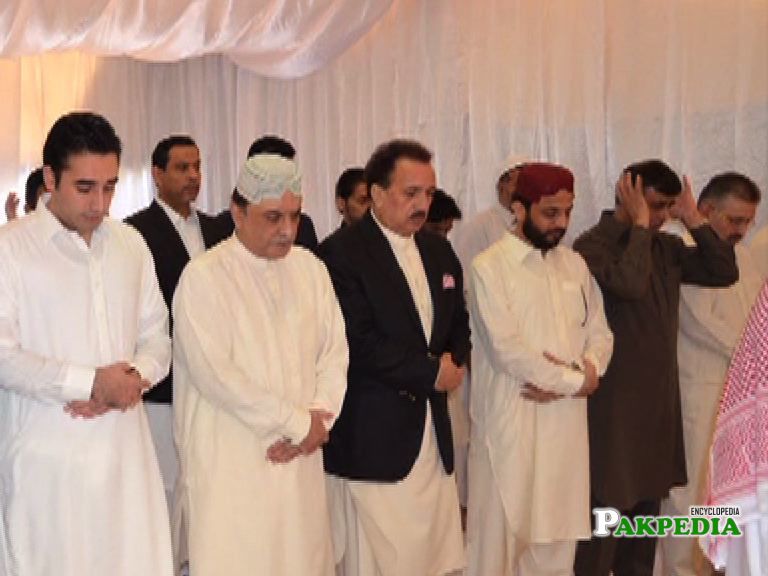 Rao Anwar biography
Rao Anwar was elected as SSP Malir in 1982 and when he became sub-inspector, he appointed SHO for Nazimabad as he was also involved in two operations against MQM at that time. Lots of officers transferred from one post to another but Mr. Rao stick to his seat and once when he had to leave his post, he assigned as SHO Jackson with the help of higher political figure. He had also rejected the request of sorry to MQM from former SP Chaudhary Aslam and went to Balochistan from where he returned in 2008 at Karachi at the time of the ruling government of PPP. [1] Biography Biography
Reellected as SSP Malir
Senior police official Rao Anwar was reinstated as Senior Superintendent of Police (SSP) Malir on Jan 2017, following direct orders issued to Sindh police by Chief Minister Syed Murad Ali Shah, it has been learned. A notification in this regard was issued by the office of Inspector General of Sindh Police. IG Police A D Khawaja later told Dawn that Rao Anwar was appointed as Malir SSP on written order of the Sindh Chief Minister Syed Murad Ali Shah, as it was latter's prerogative to appoint the SSP and DIG rank officer. "Legally, I can't refuse the chief minister's written order for appointment of Rao Anwar as Malir SSP," Khowaja replied briefly when contacted to confirm the matter. Rao Anwar was suspended after he raided Muttahida Qaumi Movement (MQM) leader Khawaja Izhar-ul-Hasan's house without the permission of the Sindh Assembly speaker. [2] SSP Malir  
Rao Anwar Recent Encounter

According to a police report submitted in the Supreme Court of Pakistan, he has been accused of killing 444 people in 192 encounters between 25 July 2011 and 19 January 2018 in the Karachi district under his charge. Let that number sink in.[3] Encounters 444.Inspector General of Police in Sindh Allah Dino Khawaja on 18th Jan 2018 constituted a three-member committee to investigate the killing of four alleged terrorists in Karachi by a police party led by SSP Rao Anwar.On January 13, SSP Anwar had claimed to have gunned down four members of the defunct Tehreek-e-Taliban Pakistan (TTP) in an encounter near Shah Latif Town in Karachi. In that encounter, there was a 27 years old young handsome man Naqeebullah Mehsud. However, family members of  Naqeebullah Mehsud, claim that he was an aspiring model, and was killed by the police in a fake encounter.
"His dreams of becoming a supermodel were shattered when the Karachi police killed him in a fake encounter calling him a terrorist," said Rehman Mehsud, a cousin of Naseemullah, while talking to The Express Tribune. "It is an extrajudicial killing." The family claims that Naseemullah alias Naqeebullah had no links with any terror outfit. [4] Recent encounter  
Former President Asif Ali Zardari
So when former president Asif Ali Zardari recently called him a "brave kid" on a private news channel, the backlash from people – already horrified at the brutal fashion in which a Waziristani youth had been killed allegedly by Anwar and his men – was anything but misplaced. Zardari later retracted his statement through his spokesperson, but the incident confirmed that Anwar has friends in high places. How else could a man responsible for killing nearly 500 people (or more), and declared an absconder by the country's top court, still remain a fugitive — and be praised by a former president!
Press Conference Against the MQM
In April 2015, he made an explosive – but unsubstantiated – the revelation in a fiery press conference against the MQM and its chief, Altaf Hussain, who, the police official said, was working on India's behest to destroy Pakistan. The refrain sounded familiar. The army had made the same accusation back in the 1990s — when Hussain and his men were accused of carving out 'Jinnahpur', an autonomous state, out of Sindh. The Rangers, too, have been using the same allegations to cut the MQM's street power down to size. Anwar has friends in very high places indeed.
Naqeeb Mehsud

A few days ago Police arrested a handsome man from Agha Hotel Karachi. His name was Naseemullah Mehsud but he was famous as Naqeeb Mehsud.He lived in a village Rizmik of district Makeen, South Waziristan. Makin or Makeen is a small town in South Waziristan, Pakistan. Well After Waziristan operation, Naqeeb moved to Karachi with his Family. From 2008 Naqeeb was doing work on steel mill loading with his uncle. On 3rd of January, 2018 afternoon at 3'o clock Police arrested Naqeebullah Mehsud as a suspect of terrorist. From Gul Shehar Agha Hotel chapel garden, Sohrab goth Karachi. On 12 January we came to know that Naqeeb was shot dead in a police encounter.  Naqeeb was a family man.He was a respectable and innocent citizen.He had a wish to be a Model. He had no links with any terrorist group. He had 3 kids, Naila, Alina, and Atif.He had a wish to send his son in Pak Army. He was planning to start a cloth Business in Sohrab Goth. [5] Naqeeb Mehsud  
Remarks of Sohail Anwar Siyal
Sindh Home Minister Sohail Anwar Siyal has said that a three-member committee has been formed to probe the suspected extrajudicial killing of Naseemullah alias Naqeebullah, a 27-year-old from South Waziristan.
"The committee will present its report within three days," the home minister said, during his appearance on Geo News' show 'Aaj Shahzeb Khanzada Kay Sath'. He said the inquiry committee has the concerned station house officer (SHO) removed from his post. Siyal urged that anyone having any information on the case should appear before the committee. "I assure that if Naqeebullah is found innocent, then action will be taken against responsible individuals." The home minister said that the three officers inducted in the committee bear good repute, adding that he will try to meet father of Naseemullah. If Rao Anwar fails to satisfy the committee, then he too will not remain on his post, he said. [6] Remarks of Sohail
Removed From Post
SSP Malir Rao Anwar has been removed from his post after the probe committee formed over the extrajudicial killing of Naqeebullah Mehsud found the 27-year-old to be innocent, a notification issued on 20 January 2018 stated. In its report, the committee stated that there was no proof found of Naqeebullah being a terrorist. The 2014 FIR presented by Anwar was also bogus, it said. The committee in its report also recommended the registration of a case against Rao Anwar and other personnel involved in Naqibullah's killing. Anwar's name should also be placed on the Exit Control List (ECL), the report stated. [7] Removed from post
Raid
An intelligence agency on 2nd Feb 2018 raided different addresses in Malir District to arrest former SSP Rao Anwar and another police officer for their alleged involvement in the extrajudicial murder of Naqeebullah Mehsud.  The raids come a day after Supreme Court of Pakistan directed secret agencies to help Sindh police arrest the coppers involved in the killing of the man from South Waziristan. The instructions to the intelligence agencies were given at the request of Sindh Inspector General Police A.D Khowaja. [8] Raid Raid
Protective Bail
The Supreme Court ordered on Tuesday 12th Feb 2018 the formation of a new joint investigation team (JIT) in the Naqeebullah killing case and after granting protective bail to the primary accused, former Malir SSP Rao Anwar, ordered him to appear in court on Friday 16th Feb 2018. The three-member bench, headed by the chief justice, ordered the Islamabad Police not to arrest Anwar and provide him security till the JIT completes its probe. The protective bail has been granted until Friday and if he will not appear before the supreme court that he will be arrested and no protective bail will be given to him. [9] Protective bail
Appear Before Supreme Court
Former SSP Malir Rao Anwar, who had been absconding in the case of Naqeebullah Mehsud's extrajudicial killing for more than a month, has appeared before the Supreme Court, Dawn NewsTV reported on Wednesday 21st March 2018 . It is not yet clear whether Anwar has been presented before the court after being arrested or if he has showed up voluntarily. The former SSP Malir arrived at the court under tight security, was taken to Courtroom number 1, where a hearing into Mehsud's murder case was scheduled to take place. [10] Appear before supreme court
Shifted to Karachi
A police team along with arrested former Malir SSP Rao Anwar, wanted in the Naqeebullah Mehsud killing case, reached Karachi on Wednesday 21 March 2018 evening.Two armoured personnel carriers (APC) transported the arrested police officer to the Malir Cantonment Police Station.Sindh Police's Additional IG Aftab Pathan was also accompanying the arrested official who arrived from Islamabad through a private airline's flight (NL-126) earlier today 21 March 2018A heavy contingent of the police force and Rangers was deployed at the Quaid-e-Azam International Airport in Karachi to secure the premises. SSP Malir Adeel Chandio, along with other police officials, was present at the Karachi airport.Sindh Inspector General of Police (IGP) AD Khawaja had arrived in the metropolis earlier today through a separate flight. In an informal conversation with the media, the provincial police chief had confirmed the transfer of Anwar to Karachi. Anwar was named as an accused in the extrajudicial murder case of 27-year-old Mehsud and three others who were killed in a fake police encounter in Karachi on January 13 on Anwar's orders.[11] Shifted to Karachi 
Rao Anwar retires from Police
The most controversial Police Officer Rao Anwar has been retired from his service while being suspended and facing trial for killing four men. He was also involved in killing a 27 years old Naqeeb Ullah Mehsud in a fake encounter for which he hides after the issuance of his arrest warrants. His long police career always remained controversial because of his many fake encounters.
SC rejects to remove Rao Anwars name from ECL
The Supreme Court on Thursday 10th January 2019 dismissed Rao Anwar's application looking for the expulsion of his name from the Exit Control List (ECL). As per Geo News, a three-judge seat of peak court headed by Chief Justice Mian Saqib Nisar was hearing the supplication recorded by the previous SSP of Karachi's Malir area who is blamed for murdering many individuals in phony experiences. The officer asked for the pinnacle court to arrange the preliminary court to manage his movement abroad subsequent to expelling his name from the ECL. Rejecting the appeal, Chief Justice Nisar said Rao Anwar's international ID ought to be seized.