Rao Anwar is a retired Pakistani police officer who was known for being an encounter specialist. During his 37 years of service, he did more than 400 encounters. Her last encounter of Naqeebullah Mehsud proved to be his career's end. Rao has remained close to former president Asif Ali Zardari.
Asif played an essential role in his quick promotion from Inspector to Deputy Superintendent and then senior superintendent. During MQM's government, he killed and arrested many MQM members. This article contains all the information about him, including Rao Anwar Biography.
| Title | Description |
| --- | --- |
| Personal | |
| Name: | Rao Anwar |
| In Urdu: | راؤانور |
| Famous As: | SSP |
| Known for: | Encounter Specialist of Pakistan |
| Nationality: | Pakistani |
| Residence: | Karachi |
| Education: | Graduate |
| Religion: | Islam |
| Profession: | Senior Superintendent of Police |
| Twitter: | https://twitter.com/raoanwar545 |
| Born | |
| Place: | Karachi |
| Details | |
| Years of service: | 1982 – 2018 |
| Elected As: | SSP Malir in 1982 |
| Reelected : | As SSP in January 2017 |

Rao Anwar Biography
Rao is a retired police officer who served in the field for 37 years. He operated on different ranks throughout his career and involved in more than 400 killings through police encounters involving innocent killings. He has always remained close to former President Asif Ali Zardari.
Rao started his career in the 1980s as assistant sub-inspector and retired as senior sub-inspector on 1st January 2019. In 2016 he raided many MQM Politician's houses and without any permission detained them. During his entire career, he went on more than 70 international tours with his family.
Rao Date of Birth
He was born in Karachi. Currently, his family lives in Punjab.
Rao Anwar Family
He got married thrice and blessed with 9 children.
Career
As Assistant Sub-Inspector
After working as a clear for a few years, he finally joined police and designated as an Assistant sub-inspector in 1982. In 1999 he was the main man behind all the operations held against MQM till 1999. During these operations, many MQM members were arrested and killed.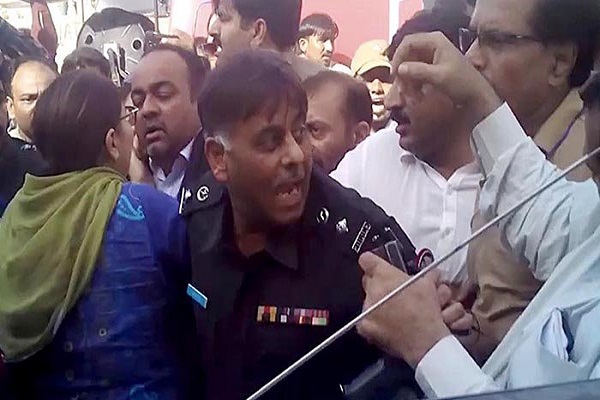 As a Deputy Superintendent
In 2002, after Pervez Musharraf's government, Rao Anwar disappeared from the scene and didn't return until PPP's Government came in 2008. He was made the Deputy Superintendent on his return and within short time prompted to Police Superintendent Gadap.
As a Senior Superintendent
In 2011 he was again given a promotion because of being close to Asif Ali Zardari. However, in 2012, on the Supreme Court's orders, he was demoted to his previous rank, but Asif Ali Zardari again made his promotion.
Temporary Suspension
He remained suspended temporarily many times due to different reasons. In 2013, Sindh police did a horrible operation 'Abbas Town Bombing' where more than 50 people killed by the police. After this operation, Sindh police suspended him for a few months.
Later in 2015 after misusing the authority, he was again suspended by the Court. During the conference, he claimed that MQM Party sends workers to India to get them trained by the RAW. His conference spread terror among Pakistan that resulted in his temporary suspension.
In 2016 he was again suspended for raiding Khawaja Izharul Hassan's, MQM's leader house without any evidence and permission.
Naqeebullah Mehsud's Case
On 13th January 2018, he performed another operation and killed Naqeebullah Mehsud along with other 3 innocent people. According to Anwar, they were the Taliban's member. Naqeebullah was a resident of a small village living with his family. His death took media by storm, and everyone started demanding justice for him.
On 19th January he appeared before the court in order to justify his killing but unfortunately, Mehsud was proved innocent. On 22nd January he denied appearing before the court by naming the inquiry 'One-sided.' On 23rd January he tried to escape through Benazir Bhutto Airport.
Exit Control List
Later his name was added in the Exit Control List. The Supreme Court gave a deadline of 3 days to the police to immediately arrest Rao Anwar. His all bank accounts were ceased on the Supreme Court's order. On 17th February Asif Zardari spoke in favour of Rao and called him a brave child.
Arrestment
On 21st March 2018, Rao was arrested after his Supreme Court's session. He was also accused of Land Grabbing and sand and gravel mining. He was found guilty of Naqeebullah's murder. However, later he was set free.
Rao Anwar Resignation
On 1st January 2019, he gave his resignation after facing so many trials in Naqeebullah's case.