Roots School System is a private educational institute style and design on the modern twenty-first-century academic system of international level, mainly designed to fulfill the pupils' needs to meet the world's challenges. The school has remodeled educational standards and has achieved academic excellence in twenty-five years. This article has all the information about the school, including Roots School System History.
| | |
| --- | --- |
|      Title |    Description |
| Name: |  Roots School System |
| In Urdu: | روٹ سکول سسٹم |
| Type: |  Public |
| Branches: | Islamabad, Rawalpindi, Gujranwala, Faisalabad, Sialkot Muzaffarabad, Wah Cantt, and Lahore |
| Color: |  Beige and Brown |
| Founded: |  1988 |
| Founder: |  Riffat Mushtaq |
| Board of Director: |  Riffat Mushtaq |
| Contact Information: | [email protected] |

Roots School System History
Roots established the 1st International Montessori in Islamabad and Rawalpindi in 1988 at 74 Harley Street Rawalpindi. Mrs. Riffat Mushtaq, a committed and dedicated teacher, introduced this method of the Montessori system in Pakistan.
This Montessori method of education is a scientific method proposed in the 18th century by Dr. Maria Montessori. Roots system has the honor of bringing awareness about the Montessori method in Pakistan's North. At present, it is a leading educational institute imparting international standard education, and teaching quality has been appraised at both national and international platforms.
Mrs. Riffat's 'Roots' could be traced back to his notable grandfather Khan Muhammad Khan (Late), who was called 'Sir Syed of Kashmir.'
Vision
In the future year, 'Roots' will evolve its role as a superior and outstanding Pakistan's International college/school, supporting an overall approach to participate in higher-level education. They strive to deliver excellent training and educational programs on the campuses, empowering the students to shape their future and change their lives.
School management prepares its students to be skilled and professional individuals able to cope with the modern world challenges. Experience, welfare, and needs of the students are kept at 1st priority. School's curriculum promotes knowledge, values, and skills through three E's, i.e., expansion, exposure, and exploration.
Mission
Roots school system intends to be a world-wide college/school devoted to meet the ambitions and needs of a diversified range of pupils by giving challenging educational programs reinforced by professional practice, innovative research, and scholarship.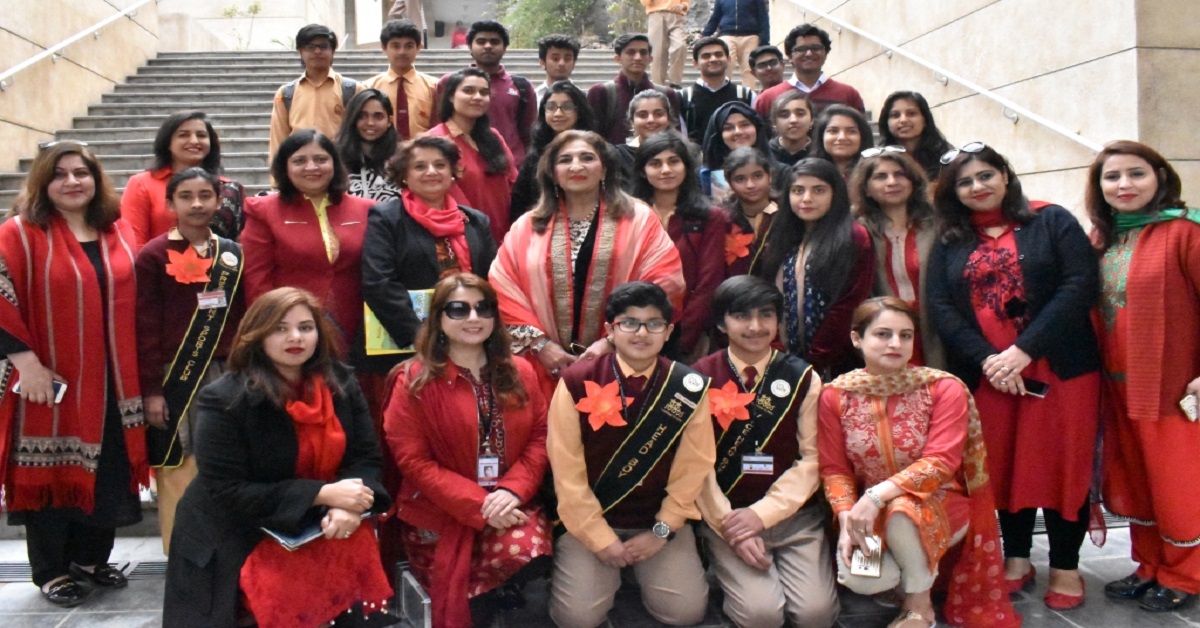 Board of Directors
Mrs. Riffat Mushtaq (Aizaz E Fazeelat) is chairperson/founder, Mushtaque R. Chaudhry is serving as CEO.
Number of Students
In over 100 Campuses, nearly twenty-five thousand students acquire knowledge, which is increasing day by day.
Branches
Campuses are located in different cities, including Islamabad, Rawalpindi, Gujranwala, Faisalabad, Sialkot Muzaffarabad, Wah Cantt, and Lahore.
Uniform
Uniform for boys consists of RSS badge, beige shirt, brown pants, black belt, maroon tie, Black shoes with beige socks, maroon cap and coat with 'Roots School System' logo.
Girls uniform consists of brown kameez with maroon sash and beige shalwar, black buckled shoes with beige socks, maroon coat with RSS logo, and RSS badge. Blazers should be worn throughout winter.
Extra-curricular Activities
A wide range of co-curricular activities is arranged for the students to groom them and allow them to interact and be exposed to the world. International and national tours are arranged so students may be able to learn the traditions, norms, and cultures of different nations.
Sports festivals are organized for the physical and mental development of students.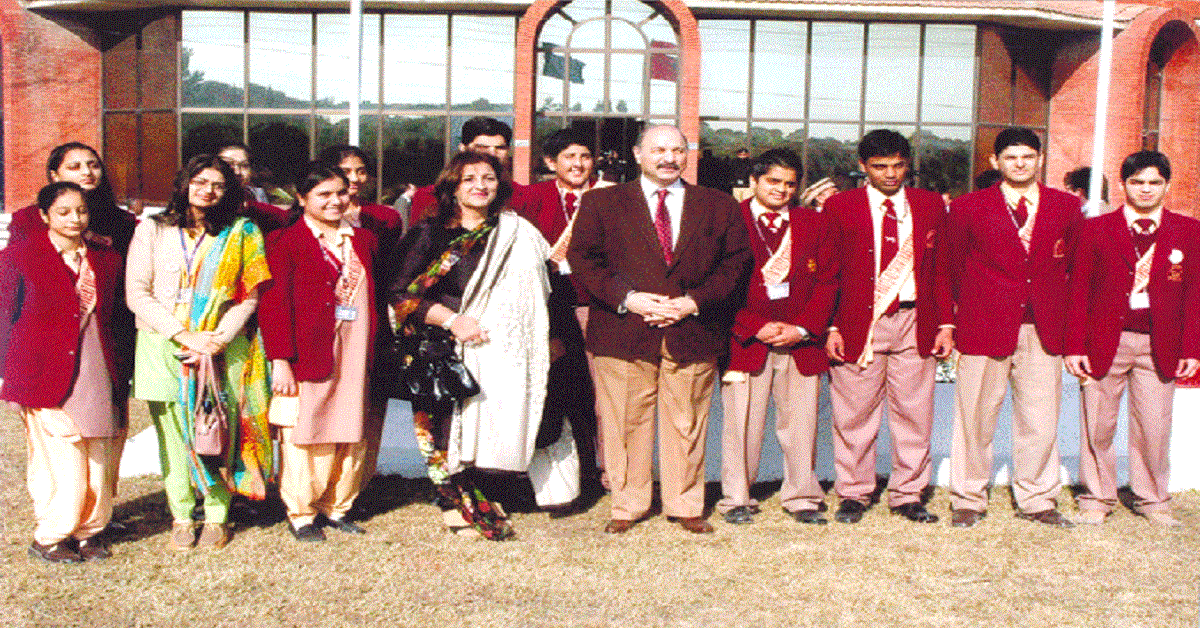 Rules and Regulations
Uniform
The uniform should be neat and tidy. ID card, badge, and school belt should be put on during school timings. Fancy trousers and shirts are not allowed. Shoes should be polished, flat, and black.
Hair should be tied, hairstyles and streaks are not allowed. Jewelry, nail paints, makeup, and ornaments are not allowed. Only brown or black colored bags are permitted.
Misbehavior
Violence, fraud, threatening, indecent, abusing, and deception are strictly prohibited. Behavior and attitude that cause damage to school's reputation, such as discourteous behavior, inconsiderate noise, wrong parking, causing damage to school property, vehicles or signs, and political activism, are considered punishable crimes.
Inappropriate interference with administrative, academic, sporting and social activities and tasks are not allowed.
Cheating
Cheating in exams, assignments, homework, is prohibited. Plagiarism in any form is not acceptable.
Illegal Substances
Students are not allowed to bring any illegal materials/items like alcohol or drugs on school premises. Smoking is not permitted.
Escape from School During School Timings
Students aren't allowed to leave the school during school hours, and in case of any emergency signed application or call from parents/guardians is necessary to take leave during school hours.
Personal items
A large amount of money should not be brought to school, and students should take care of their items/articles. The school will not be responsible for the loss of any students' items.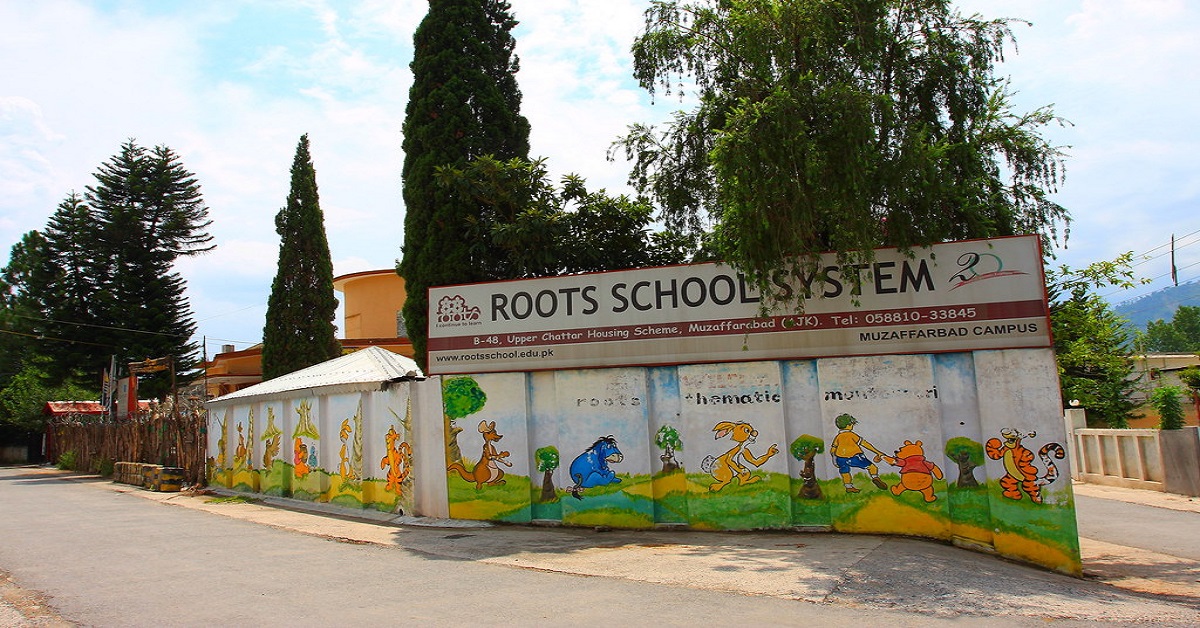 Contact Information
Address: Roots School System 74 Harley Street Rawalpindi, Pakistan, Post Code 46000
UAN: +92 51 111 123 074
Tel: 0092 51 5568289-90
Fax: 0092 51 5110680
Email: [email protected]