Rashid Latif is a former Pakistani cricketer who served as a wicket-keeper batsman in the team. He was also once the captain of the national team who played six tests and 25 ODI matches as captain. Currently, Rashid is serving as a cricket coach and Analyst. This article has all the information about him, including Rashid Latif Biography.
| Title | Description |
| --- | --- |
| Personal | |
| Name: | Rashid Latif |
| In Urdu: | راشد لطیف |
| Famous As: | Cricketer |
| Nationality: | Pakistani |
| Residence: | Karachi |
| Education: | Bachelors |
| Religion: | Islam |
| Profession: | Cricketer & Coach |
| Born | |
| Date: | 14th October 1968 |
| Place: | Karachi |
| Family | |
| Spouse: | Married |
| Siblings : | Khalid latif |
| Career | |
| National Side: | Pakistan |
| Team Role: | Wicket keeper |
| Batting Style: | Right hand bat |
| Matches: | 37 in Tests & 166 in ODIs |
| Batting Average: | 28.77 in Tests & 19.42 in ODIs |
| Balls Bowled: | 2 in Tests & 0 in ODIs |
| Runs Scored: | 1381 in Tests & 1709 in ODIs |
| Test Debut: | England v Pakistan at The Oval, Aug 6-9, 1992 |
| Test Last: | Pakistan v Bangladesh at Multan, Sep 3-6, 2003 |
| ODI Debut: | England v Pakistan at Nottingham, Aug 20, 1992 |
| ODI Last: | Pakistan v South Africa at Rawalpindi, Oct 12, 2003 |
| Domestic team: | Allied Bank, Karachi, United Bank Limited |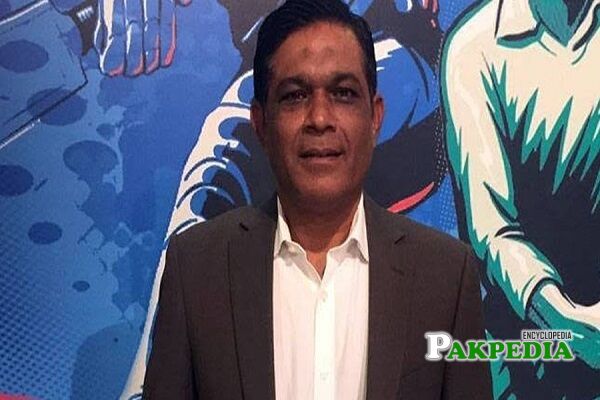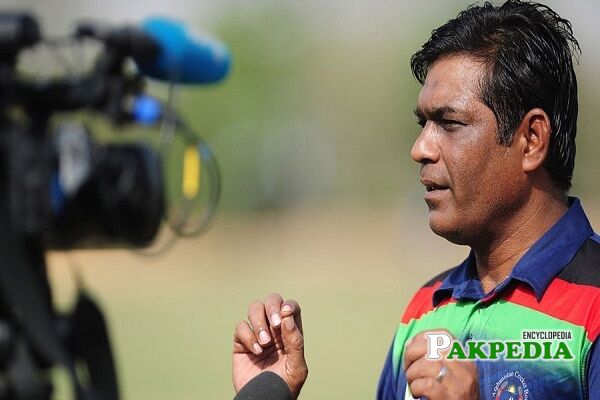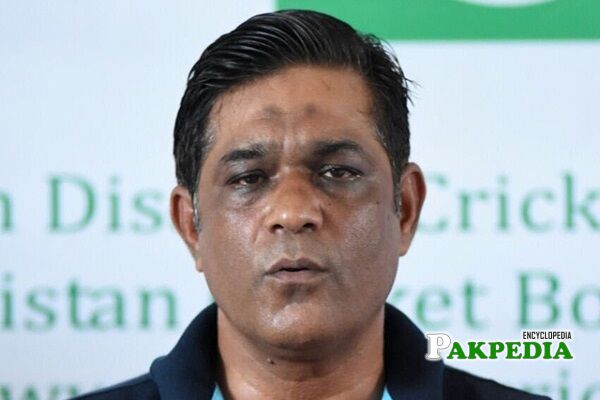 Rashid Latif Biography
Rashid is a Pakistani player who was selected based on his wicket-kippering skills, but he was also able to bat for the national team. He Played both Tests and One Day Internationals. In Test cricket, he played 37 matches and made a total of 1381-runs with an average of 28.77. His Test stats also included one century and seven fifties with the highest score of 150-runs in his batting career. Rashid did 11 stumpings and took 119 catches in test career. 
He smashed six sixes and 156 fours in test career. Rashid regularly participated in ODI matches and played 166 games in which he scored 1709-runs with an average of 19.42. He made three fifties with the highest score of 79. He made 38 stumpings and took 182 catches in his entire One Day International career.
Rashid date of Birth
He was born on 14th May 1968 at Karachi, Sindh.
Education of Rashid
He got his early education from Arman Gov. Boys High School Model Colony Karachi. He completed his graduation in BSc in Computer Systems from NED University of Engineering and Technology along with Saeed Anwar.
Cricket Career
Initial Career
Rashid initiated his career in 1986 by playing first-class cricket later; he was selected for both format ODI and test cricket.
Domestic Career
In 1986, he debuted in first-class cricket and played 156 matches with 5094-runs in 219 innings. He has an average of 28.30 in first-class, which is not good enough. While he has a good wicket-kippering in first-class cricket with 53 stumpings and took 429 catches behind the wicket. Rashid bowled very rarely and took six wickets in his first-class cricket career. He started playing List-A cricket from 1989, and contributed in 249 matches, scoring 3108-runs with an average of 21.88 in batting. 
He also made a century and 11 fifties and took 256 catches and did 63 stumpings. Rashid played a match between Indian and Pakistani senior players in April 2006 and represented a lashings cricket club in England that was his last first-class match in 2005.
Pakistan Super League PSL
Rashid Latif is currently serving as a director of Karachi Kings Franchise of PSL, and he is also part of board advisory in PSL.
International Career and Achievements
Rashid debuted 0n 6th August 1992 against England in a test match. He was added to the place of famous wicket-keeper and batsman Moin Khan and smashed a half-century in his debut match, and selectors got impressed by his performance and picked for ODI format on the same tour against England on 20th August 1992. He got added to the Pakistani team after the 1992 world cup. Rashid became captain of the national team in 1998. 
After that, due to his poor performance, he got dropped from the national team until 2001. He was recalled after a few good performances and again awarded the charge of the national team as captain in the 2003 world cup. Pakistani cricket management invested new faces in the world cup and got some improvement. Rashid remained captain after the world cup, but later, his clash began with Pakistan cricket management, and he was removed and never returned in international cricket.
Caching Career
In 2010, Rashid started his coaching career by appointing as a batting coach of the Afghanistan national team. He worked on Afghanistan batting performance through his batting experience. Still, unfortunately, due to the Afghanistan cricket board official's interference in the team, he left the role of batting coach as former coach Kabir Khan replaced him. He was given charge of the wicket-keeping coach of Pakistani team for a month later was removed for his controversial statement of the spot-fixing scandal. After that, he became head coach of the Afghanistan team.
Controversies
His career is full of controversies, and the first issue emerged in his career with some players and management, he announced retirement in 1998, later but came back with a charge of captaincy. After the world 2003, he again clashed with management. He got removed from captaincy and the national team, and the administration appointed Pakistan batsman Inzamam-ul-Haq as a captain of the national team.
After retirement, Rashid was also surrounded by controversies in his coaching career. When he was appointed as a batting coach of Afghanistan, he could not keep patience after the interference of Afghanistan cricket management. And in one more incident, he made a controversial statement during the coaching of the national team about match-fixing, and thus, he got off from his duty after the board took notice of his statement.