Basit Ali is a former cricketer who served as a batsman in the Pakistani team. He was a right-handed batsman who used to play the pull and hook shots to take charge of the fast bowlers. His favorite cricket shot areas were cover and point, that's why many would find similarities in his batting style to the legend batsman Javed Miandad. This article has all the information him, including Basit Ali Biography.
| Title | Description |
| --- | --- |
| Personal | |
| Name: | Basit Ali |
| In Urdu: | باسط علی |
| Famous As: | Cricketer |
| Nationality: | Pakistani |
| Residence: | Karachi |
| Education: | Not Known |
| Religion: | Islam |
| Profession: | Cricketer |
| Born | |
| Date: | 13th December 1970 |
| Place: | Karachi |
| Career | |
| National Side: | Pakistan |
| Team Role: | Bowler |
| Bowling Style: | Right-arm offbreak |
| Batting Style: | Right-hand bat |
| Matches: | 19 in Tests & 50 in ODIs |
| Best Bowling: | – in Tests & 1/17 in ODIs |
| Balls Bowled: | 6 in Tests & 30 in ODIs |
| Runs Scored: | 858 in Tests & 1265 in ODIs |
| Test Debut: | West Indies v Pakistan at Port of Spain |
| Test Last: | New Zealand v Pakistan at Christchurch |
| ODI Debut: | West Indies v Pakistan at Kingston |
| ODI Last: | Pakistan v South Africa at Sharjah |
| Top Score: | 103 in Tests & 127* in ODIs |
| Domestic team: | Karachi, United Bank Limited |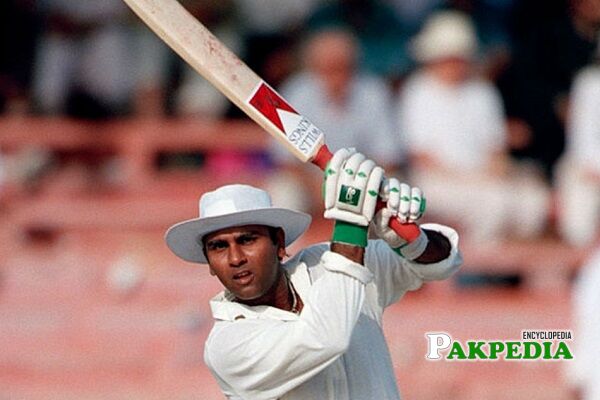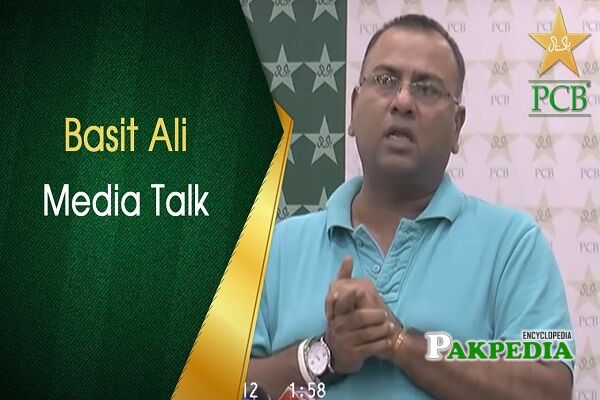 Basit Ali Biography
Being an aggressive batsman, Basit contributed to the national team in 19 test matches and 50 ODI matches. He batted at number four as well as a number six. His journey is full of controversies. Meanwhile, he had good stats in his career. In his test career, he made 858-runs in 33 innings with an average of 26.81, and his highest scoring innings was of 103-runs in test career. He made a century and five fifties in the longer form of the game.
However, Basit had a lot better career in ODI format as compared to the tests. In his 43 innings of ODI cricket, he stroked 1265-runs with an impressive batting average of 34.18. He also made a single ton and nine fifties with the highest score of 127-runs in the national team's limited-overs cricket.
Basit Ali age
He opened his eyes on 13th December 1970 in Karachi. Currently, Basit is a resident of the same city Karachi.
Cricket Career
Initial Career
Basit started playing professional cricket from domestic cricket at the very young age of 15 years in 1985. After that, he played eight years in first-class and List-A cricket then he got selected in the national team in 1993.
Domestic Career
Besides representing Pakistan at the international level, he played domestic cricket for Karachi and United Bank Limited. He had a record of getting most hundreds in a Karachi zonal cricket league season. He performed brilliantly in domestic cricket and debuted in 1985. He participated in 133 matches and scored 8130-runs in 219 innings with an average of 39.65. He la tally of 21 centuries and 43 fifties with the highest score of 157-runs in an innings of first-class cricket. 
He also bowled and took six wickets with 2/16 is his beat bowling performance. Basit also continued his List-A career with first-class cricket and played 154 matches in which he made 4471-runs in 145 innings with an average of 34.39 in batting. He registered 6 tons and 30 fifties in his name with his best score of 127 in an inning. He took five wickets as well.
International Career and Achievements
Basit initiated his career from the national side at the very young age of 22 and debuted against West Indies on 23rd March 1993 in international cricket for the tour of the Caribbean. He was an aggressive batsman, and in November 1993, he stroked world second-fastest hundred after Azharuddin within 67 balls against West Indies at Sharjah at that time. He played five more balls than Mohammad Azharuddin. He also debuted in the same series against West Indies in test format and made his maiden test hundred against New Zealand in 1993.
Coaching
In 2016, Basit also had given a chance as a coach for National Pakistan cricket. He has coached different teams after he retired from cricket.
Controversies
Basit Ali made many controversial statements during his playing era as well as coaching career. He addressed the conspiracy theory of removing Javed Miandad from the team around 1993, and he blamed winning captain Imran Khan. Adding further, he said he used to play at number four after the Miandad dropped from the national squad, and he further downed at number six due to this, his average reduced.
He also claimed a controversial statement at national television about the world that India loses dramatically to England and knock out Pakistan from world cup without any evidence. At that time, PCB was thinking about Basit's appointment as a regional coach, but his statement embraced the Pakistan cricket board. He also answered PCB to this act. He has also blamed players of his team for match-fixing, and also faced an allegation of match match-fixing. He was forced to get early retirement in 1996.
Current Position
He works as a cricket analyst at different TV channels, and he also has his own YouTube channel, where he shares his views.