Inzamam ul Haq is a former Pakistani cricket team captain and a right-handed middle-order batsman. He came into the limelight after Imran Khan (former captain of the Pakistan team) noticed him. Inzamam made his name in the cricket when he made remarkable contributions with the bat in World-Cup 1992.
He has the highest runs for a Pakistani batsman in One Day International where he won many games for the national team in Tests as well as in ODIs with his batting and captaincy. He won 33 men of the match awards in his international cricket career.
After he retired from cricket, he has coached the Afghanistan cricket team and has worked as the chief selector Pakistan national team as well. This article has all the information about him, including Inzamam ul Haq Biography.
| Title | Description |
| --- | --- |
| Personal | |
| Name: | Inzamam-ul-Haq |
| Famous As: | Inzy |
| Nationality: | Pakistani |
| Residence: | Lahore |
| Religion: | Islam |
| Profession: | Cricketer |
| Height: | 6 ft 3 in |
| Born | |
| Date: | 3rd March 1970 |
| Place: | Multan |
| Family | |
| Spouse: | Kashifa ul-Haq |
| Children: | Ibtasam-ul-Haq |
| Career | |
| National Side: | Pakistan |
| Team Role: | Batsman |
| Bowling Style: | Slow left-arm orthodox |
| Batting Style: | Right-handed |
| Matches: | 120 in Tests & 378 in ODIs & 245 in FCC & 458 in List A |
| Wickets : | 0 in Tests & 3 in ODIs |
| Bowling Average: | 0 in Tests & 21.33 in ODIs |
| Batting Average: | 49.60 in Tests & 39.52 in ODIs |
| 5 wickets in Innings : | 0 in Tests & 0 in ODIs |
| Best Bowling: | 0/8 in Tests & 1/0 in ODIs |
| Catches/Stumpings: | 81/0 in Tests & 113/0 in ODIs |
| Balls Bowled: | 9 in Tests & 58 in ODIs |
| Runs Scored: | 8,830 in Tests &11,739 in ODIs |
| Test Debut: | 4 June 1992 v England |
| Test Last: | 5 October 2007 v South Africa |
| ODI Debut: | 22 November 1991 v West Indies |
| ODI Last: | 21 March 2007 v Zimbabwe |
| ODI Shirt Number: | 8 |
| 100s / 50s: | 25/46 in Tests & 10/83 in ODIs |
| Top Score: | 329 in Tests &137* in ODIs |
| Domestic team: | Asia XI, Faisalabad, ICC World XI, ICL Pakistan XI, Lahore Badshahs and others |

Inzamam ul Haq Biography
Inzamam is a Pakistani cricketer who made his debut for Pakistan in the year 1992. He represented the national team in all three formats. He featured in 120 Test matches and made a massive total of 8830 runs at an outstanding batting average of 49.60.
Inzi also hit 25 hundreds and 46 fifties in 200 Test innings. His highest test score is 329 in the longer format of the game. While  in his 378 One Day Internationals for Pakistan, he scored a mammoth total of 11739 runs at an impressive average of 39.52. He also registered a massive sum of 83 half-centuries and ten centuries as well.
Inzamam also played a T20 International and scored unbeaten 11 runs in the match.
Inzamam date of Birth
He was born on 03rd March 1970, Multan, Punjab. Currently, he is the resident of Lahore.
Education of Haq
He studied at Government Emerson College Multan.
Inzamam ul Haq Family
His family originates from India. He is married and has a son named Ibtasam Ul Haq. He owns a clothing store named as ''Legends of Inzamam Ul Haq". Currently, his nephew Imam Ul Haq plays in the national team as a left-handed opening batsman.
Cricket Career
Initial Career
Inzamam entered into the cricket after Imran Khan recognized his talent. He got into the national team in the year 1991 but got famous after his best show in the 1992 World-Cup.
Domestic Career
Inzi has appeared in all three formats of the domestic game. He has played a total of 245 first-class games and has managed to achieve a total of 16785 runs at an average of 50.10 with the bat. He has also hit 45 centuries as well as 87 fifties. While with the ball he has 38 first-class wickets in 245 games.
He has also featured in 458 List-A games and has made a total of 13746 runs with a batting average of 38.07. His List-A stats also comprised up of 12 hundred and 97 fifties with the best score of unbeaten 157 runs. He also claimed 30 List-A wickets.
Besides playing for Pakistan, he has appeared for various teams including Asia XI, ICC World XI, Faisalabad XI, ICL Pakistan XI, National Bank of Pakistan, Multan XI, Rawalpindi XI, Yorkshire, Lahore Badshahs, UBL and the rest.
International Career and Achievements
Inzamam is in the list of top cricketers of all time not only among the Pakistani cricketers but also among all the cricket players of the world. For his great services to Pakistan cricket, he won the top award of Pakistan ''The Sitara e Imtiaz''.
One Day International Cricket Career
He made his first international appearance in the ODI series against West-Indies. He played in two games and made a half-century. His second series came against Sri-Lanka where he showed the world how good he is with the bat. He registered two hundred and a fifty in just four matches in that series. It helped him cement his place in the national side.
1992 World-Cup
Inzamam got his fame when he performed in the world cup 1992. He was first recognized in international cricket by the great allrounder Imran Khan. So in the WC 1992, Imran was the captain, so he gave young Inzamam a lot of confidence in the tournament which showed the results when it mattered the most.
He played superb innings of 60 runs off just 37 balls in the semi-final of the world cup and guided his side through to the big final. In the final of the tournament, he smashed 42 runs innings against England as Pakistan lifted the trophy and became 1992-WC champions.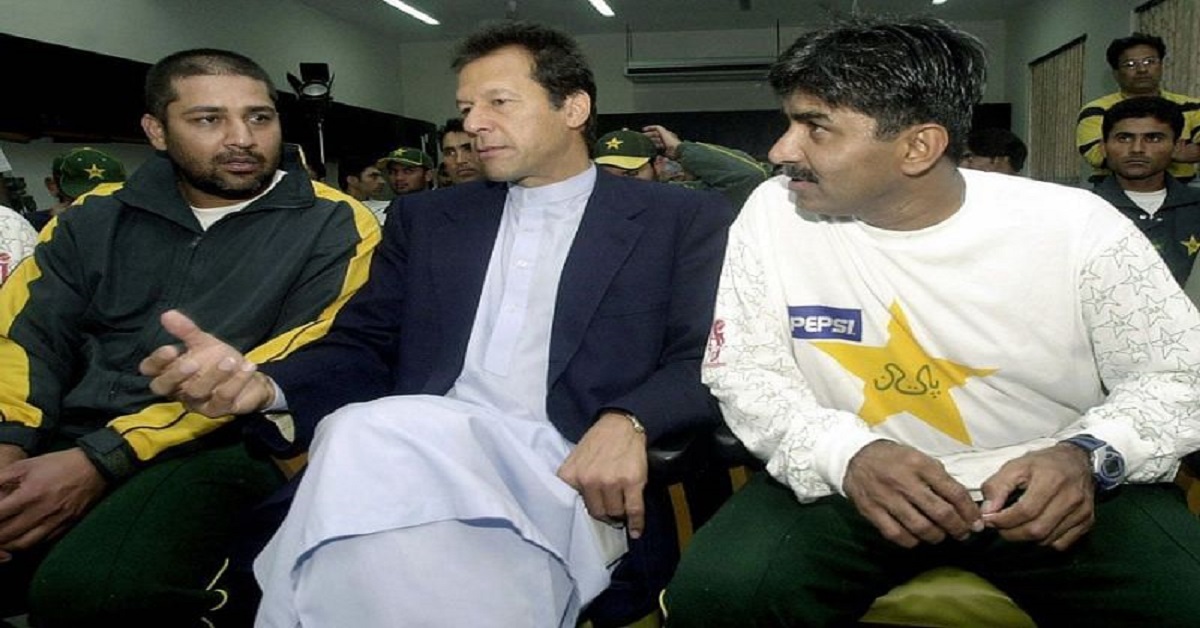 Post 1992 ODI Career
On 23rd March 1993, Pakistan won their first One Day International match against West-Indies in West-Indies. In the match, Inzamam played a vital inning of 90 runs and ended up as player of the match. He played plenty of match-winning innings in his career and proved himself as a top performer in Pakistan's team for many years.
Inzamam also featured in 1996, 1999 and 2003 World Cup. After the 2003 World Cup, he got appointed as Pakistan teams captain. He became more consistent performer after taking the responsibility of the national team. He won two awards of the player of the match against India in 2004.
Inzi smashed scores of 122 and 123 in both matches. After that, he struck three match-winning half-centuries each against India, England and West-Indies as he came player of the match and Pakistan came glorious in all three matches.
He led Pakistan team in 87 One Day Internationals and won 51 matches and lost 33 games while three games could not deduce any results. Inzamam had a 71% winning ratio as ODI captain.
Retirement from One-Day International
His One Day International career ended after the un-fortunate and controversial demise of Pakistani team's head coach Bob Woolmer soon after Pakistan early exit from the World-Cup 2007. He played his last ODI against Zimbabwe in the World Cup 2007.
Inzamam took retirement from international cricket ending up at that time as the highest run-scorer in ODI with over 10,000 runs and highest number of fifties getter in ODIs with 83 fifties. His highest number of fifties record got broken by the legendary cricketers Sachin Tendulkar, Jacques Kallis and Kumar Sangakkara.
He left cricket long ago but still his legacy remains the same.
Test Cricket Career
Inzamam made his test debut in the year 1992 against England. His first series did not go well as he could only average just over 13 in that series. After that poor performance, he realized his mistakes and came as a match-winning batsman for Pakistan.
In 1994 test home test series of Pakistan against Australia, he scored an unbeaten 58 batting with the tail to seal the victory by only one wicket in the end. At that time this victory took Pakistan to the number one spot for a brief time. In 1995 due to consistent batting performance, Inzamam reached at the number one test batsman ranking.
He scored his only triple century against New-Zealand in 2001-02 series at Lahore. He scored 329 runs in an innings to become second-highest for Pakistan and 12th Overall innings scorer.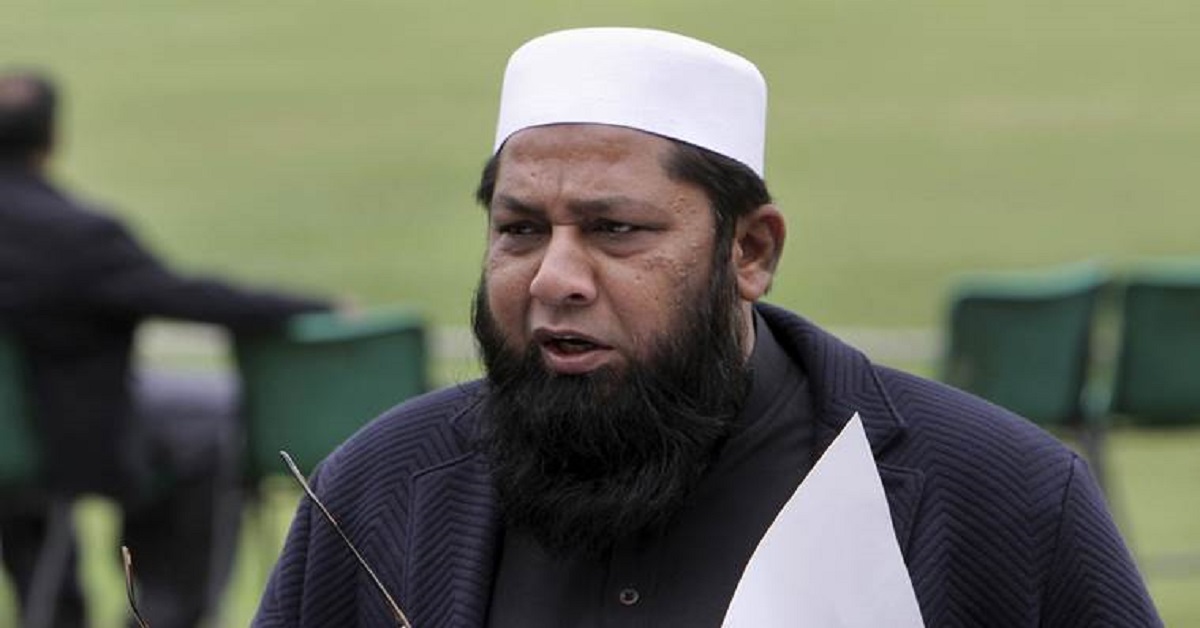 Re memorable Innings
Though he won many matches for Pakistan but his most remembered rescue innings came against Bangladesh. Pakistan team was on the verge of the defeat but Inzi stood firm at the crease, made partnerships with the tail and in the end turned that defeat onto the Bangladeshi side.
He scored unbeaten 108 runs to claim player of the match award. He also hit two fifties in the 2005 Mohali test to save the match against India. Inzi is among the seven players who hit a century in their 100th test match.
He hit two consecutive centuries in 2005 against England to come with the highest number of centuries for Pakistan toping Javed Miandad. On 22nd Jan 2006 in a test match against India Inzamam hit his 25th and became 10th Test cricketer with 25 or more centuries.
He made an unbeaten match-winning 92 runs against South African team. Inzi was the man if crises, whenever his team needed him, he came with great performances. He led the Pakistan test team in a total of 31 matches and won 11 matches. He left test cricket in the year 2007 and ended up with as many as too many achievements.
International Cricket Records
Some of his world records in cricket are as below:
Highest run-scorer in ODIs and third-highest scorer in Tests for the national team.
The highest number of the fifties in tests for Pakistan, fourth-highest overall.
The second-highest number of centuries in tests for Pakistan.
The third highest test average in won matches.
Nine consecutive half-centuries in tests against England, the most by any player against any team.
Inzamam ul Haq Controversies
Inzamam also faced several controversies in his cricket career. In 1997 Sahara Cup he has beaten up an Indian spectator after he got mocked by him. Then in 2006 as captain in a test match against Inzamam did not come on the field when the team got alleged for ball tempering. This decision got him four ODIs ban, and he became the first captain in cricket history to forfeit a cricket match.
Coaching Career
Inzamam has worked as the batting consultant of the national team for the tour of India in 2012-13. Then he also worked as the coach of Afghanistan Cricket team. Recently he worked as the chief selector of Pakistan cricket team.
Currently, Inzamam has his own YouTube channel where he speaks about cricket.
Social Media Handles
His social media accounts include
https://www.facebook.com/inzamam.legend/