Pir Sabir Shah who is also known as Syed Muhammad Sabir Shah is a senior Pakistani politician and is mainly attached to Pakistan Muslim League N for a long time. He operated as 18th Chief Minister  of Province in 1994. Currently, he is the Senator elected on PMLN's party ticket. This article has all the information about him, including Pir Sabir Shah Biography.
| Title | Description |
| --- | --- |
| Personal | |
| Name: | Pir Sabir Shah |
| In Urdu: | پير صابر شاہ |
| Famous As: | Syed Muhammad Sabir Shah |
| Nationality: | Pakistani |
| Education: | Bachelor of Arts degree |
| Alma Mater: | Government College Abbottabad,University of Peshawar |
| Religion: | Islam |
| Profession: | Politician |
| Served as : | 18th Chief Minister of the Province |
| Politician from: | Khyber-Pakhtunkhwa |
| Known For: | Chief Minister and President PML(N), KPK, Pir of Qadri Sect |
| Born | |
| Date: | 1955 |
| Place: | Sirikot |
| Family | |
| Relatives: | Professor A Jamil Khan S.I |

Pir Sabir Shah Biography
Sabir Shah is a Pakistani politician and is recently elected Senator on the party ticket of Pakistan Muslim League N. He is elected as a Senator after winning 2018 Senate Elections. He is attached to Muslim League N since he joined politics. Pir Sabir is an educated Pakistani politician who holds a Bachelor degree.
Pir Sabir belongs to a religious family of Syed and has been an advisor to Nawaz Sharif in 1997. In 2020 he criticized his party's performance by stating that PMLN should have taken advantage of the weak performance of PTI.
Sabir Date of Birth
He was born in 1955 in Sirikot.
Education of Sabir
He completed his schooling from his Hometown. Later, to earn a Bachelor's degree in Art, he went to Government College Abbottabad.
Pir Sabir Shah Family
He hails from a family associated with Qadri Sufi Order. Shah was born to Syed Muhammad Tayyab Shah. He is married and has 2 sons Muhammad Mehmood Shah and Muhammad Aqib Shah.
Political Career
1985 Elections
He, for the first time, ran for the seat of the 1985 Elections as an independent candidate and fortunately won the seat. Later, a Grand Jirga was held in which he was convinced to join PMLN for which he finally agreed. He completed his tenure till 1988.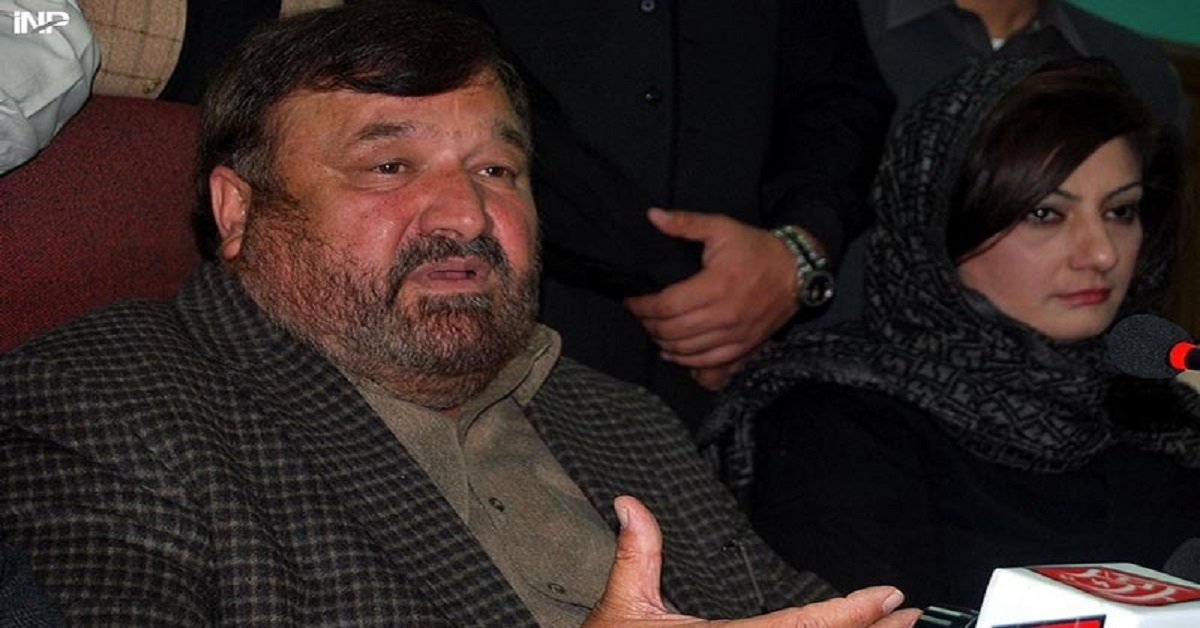 1988 Elections
Sabir Shah again ran for the seat in 1988 Elections as a part of PMLN from PF-43 Constituency and again secured maximum votes. He served the tenure till 1990.
1990, 1993 and 1997 Elections
He remained lucky throughout his political career and he got consecutive victories. In 1993 he was made Province Chief Minister of KPK. He served on the post till 1994. After winning 1977 Elections, he was appointed as Nawaz Sharif's Advisory. He served on that post till 1999.
2018 Senate Elections
He ran for the Senate Assembly seat in 2018 Senate Elections and luckily gathered maximum votes. He contested the elections as an independent candidate on the order of ECP. Later he joined PMLN again.