Pakistan Peoples Party (PPP) nominated Krishna Kohli, who is known to be the first ever Dalit woman to be shortlisted for Senate elections 2018. Krishna Kumari Kohli belongs to a remote village in Nagarparkar district of Thar in Sindh province.
    
| Title | Description |
| --- | --- |
| Personal | |
| Name: | Krishna Kohli |
| In Urdu: | کرشنا کوہلی |
| Famous As: | Politician |
| Nationality: | Pakistani |
| Residence: | Nagarparkar, Thar, Sindh |
| Education: | Masters in sociology from the Sindh University. |
| Religion: | Hinduism |
| Profession: | Politics |
| Born | |
| Date: | February 1979 |
| Place: | Nangriparker, Thar, Sindh, Pakistan |
| Family | |
| Ethnicity: | SIndhi |
| Parents: | Jugnu Kohli |
| Siblings : | Veerji Kohli |
| Relatives: | Rooplo Kolhi, who had waged a war against the invading British colonialist forces when they had attacked Sindh from Nagarparkar side in 1857 |
| Career | |
| Political Party: | Pakistan Peoples Party |
| Serve As: | Senator |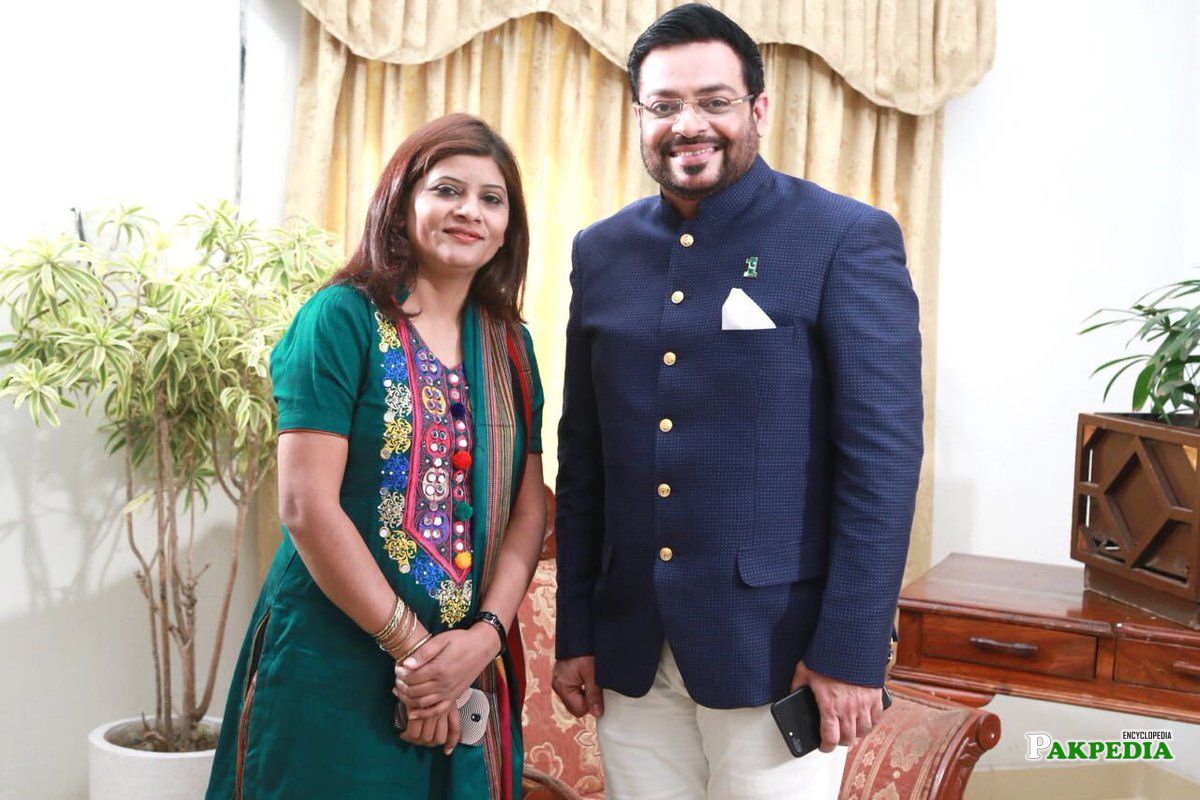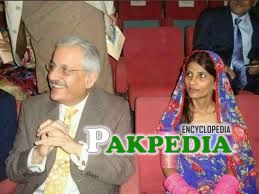 Profile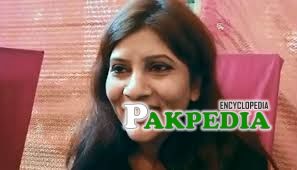 Krishna Kumari Kohli from Thar in Pakistan's Sindh province will become the first-ever Hindu woman Senator in the Muslim-majority country. The Election Commission of Pakistan has accepted the papers of the 39-year-old who was nominated by the ruling PPP for a Senate seat on minority from Sindh Assembly. The election will take place on March 3. "Kohli will be the first-ever Dalit woman in Pakistan who becomes a Senator," a PPP spokesman said in a statement. [1] Dalit caste  
Dalit Caste
Kohli is the first-ever Dalit woman nominated by the Pakistan Peoples Party for the Senate seat. Kohli caste is mentioned at No.23 in the Pakistani Schedule Castes Ordinance-1957. Dalit, which means oppressed or broken people, has become an alternate collective identification for the 40 non-Muslim castes declared in above ordinance 60 years ago.
Birth and Education
Born to a poor peasant, Jugno Kolhi, in February 1979, Ms Kohli and her family members spent nearly three years in a private jail owned by the landlord of Kunri of Umerkot district. She was a grade 3 student at the time when held captive.
Marriage
She was married to Lalchand at the age of 16, when she was studying in 9th grade. However, she pursued her studies and in 2013 she did masters in sociology from the Sindh University. Her family and husband supported her dreams and that helped her complete her postgraduation.
Member of a valiant family
She is from the family of the valiant freedom fighter Rooplo Kolhi, who had waged a war against the invading British colonialist forces when they had attacked Sindh from Nagarparkar side in 1857. Subsequently, he was arrested and hanged by the Britishers on August 22, 1858. [2] Birth, Education, Famliy
Career

Kohli started her career in activism back in 2005 and was selected for the third Mehergarh Human Rights Youth Leadership Training Camp held in 2007 at Islamabad during which she covered an overview of people's movements in the world, history of social movements in Pakistan and a thorough understanding of the governance system in the country. She also learnt strategic planning and tools for bringing social change. After completing the training, she worked for the Youth Civil Action Programme to identify cases of bonded labour and conducted case studies focusing women under bondage, organized workshops and seminars on bonded labour, sexual harassment at workplace and other human and women's rights issues and contributed write-ups to various newspapers. Kohli was encouraged by Pakistan's Provincial Minister Syed Sardar Ali Shah, MNA Dr Nafisa Shah, MPA Dr Mehesh Kumar Malani and other PPP leaders to stand up for the senate position. [3] Career  
Veerji Kohli
Veerji Kohli, her brother, was elected as the chairman of union council in Berano as an independent candidate and is a part of PPP along with Krishna Kohli. If Veerji becomes a senator, she will be the first woman from Pakistan's minority Hindu community and rural Sindh to reach Pakistan's Parliament and hold political power. [4] Veerji Kohli
Nomination
Pakistan Peoples Party (PPP) has nominated Krishna Kohli, who is known to be the first ever Dalit woman to be shortlisted for Senate elections. PPP had previously elected first Hindu woman named Ratna Bhagwandas Chawla as a senator. Media cell of PPP has clarified news items published in sections of both national and international news mentioning Krishna Kohli as the first woman from Hindu community to have been nominated by PPP as a senator saying Chawla was the first Hindu woman as Senator in 2006. 
Ideology
Kohli believes lack of education has made the weaker sections of the society politically inactive. With her ideology, Kohli aims to empower women and weaker sections of Pakistan.
Senate Election Results 2018
The PPP clinched 10 seats including five general seats, two reserved seats for technocrats and women each and one for non-Muslims to take its total strength to 20 against the expectation of 17. Successful PPP candidates on general seats from Sindh include sitting chairman of Senate Raza Rabbani, Maula Bux Chandio, Mohammad Ali Shah Jamote, Mustafa Nawaz Khokhar and Dr Sikander Menghro. Rukhsana Zuberi and Dr Sikandar Mandhro won the technocrat seats while Anwar Lal Dean won the seat for minorities. Quratulain Marri and Krishna Kohli won the election for the reserved seat for women. PML- F candidate Muzzafar Hussain Shah's contacts with two MQM factions and the Pak Sarzameen Party also worked to save his party's elimination from the upper house as he bagged one seat.[5]  Senate Election Results 2018 
Interview After Senate Election
Krishna Kohli, in the BBC Urdu radio program speaking on telephone with Ali Hassan, the correspondent from Nagar Parker, told that her parents do not know what Senator is and how their member is selected. .Krishna Kamari said that the people who are coming to congratulate them in their homes, their parents say that their daughter has got a great job and she will go quickly  to Islamabad.Krishna Kamari said that his family and his community are very happy and distributing sweets.While selecting the country's Senate, Krishna Kamari described his feelings and  said that she is so happy that it can not be described in the words.[6]  Interview After Senate Election 
BBC honors Krishna Kohli
Pakistan's first Dalit Female Senator Krishna Kumari came into the list of BBC's 100 most inspiring and influential Women of 2018 for all her work which she did for the woman rights. The list includes all the brave woman who has done something from all over 60 countries and from Pakistan she has been chosen. Kumari had actively campaigned against bonded labor, sexual harassment at workplaces, and has advocated for the rights of women and the people of her village. Once again she has made Pakistani's proud for being chosen.