Parveen Shakir was an Urdu poetess, educator and a municipal servant of the Government of Pakistan. She was born on 24 November 1952 in Karachi, Sindh, Pakistan. She began composing at an early age and spread her first volume of verse, Khushbu , to incredible recognition, in 1976. She in this way distributed different volumes of verse, all generally welcomed, Sad-barg in 1980, Khud Kalami and Inkaar in 1990, Kaf-e-Aina other than an accumulation of her daily paper segments, named Gosha-e-Chashm , and was granted one of Pakistan's most noteworthy respects, the Pride of Performance for her extraordinary commitment to writing in 1976. The verse books are gathered in the volume Mah-e-Tamaam except for Kaf-e-Aina. Parveen passed away in 1994 in a car accident while on her approach to work. {
| Title | Description |
| --- | --- |
| Personal | |
| Name: | Parveen Shakir |
| Famous As: | Poetess of Fragrance |
| Nationality: | Pakistani |
| Residence: | Karachi sindh, Pakistan |
| Education: | Shakir was highly educated. She received two undergraduate degrees, one in English literature and the other in linguistics, and obtained MA degrees in the same subjects from the University of Karachi. She also held a PhD, and another MA degree in Bank Administration. |
| Religion: | Islam |
| Profession: | Urdu Poet |
| Website: | Parveenshakir.com |
| Awards : | Pride of Performance Award (1976) |
| Notable work :: | Khushbu (1976) |
| Born | |
| Date: | 24 November 1952 |
| Place: | Karachi Sindh, Pakistan |
| Family | |
| Spouse: | Syed Naseer Ali |
| Children: | Syed Murad Ali |
| Parents: | Shakir zaidi |
| Siblings : | Nasreen |
| Died | |
| Date: | 26 December 1994 |
| Rest Place: | Islamabd, Pakistan |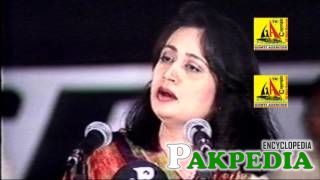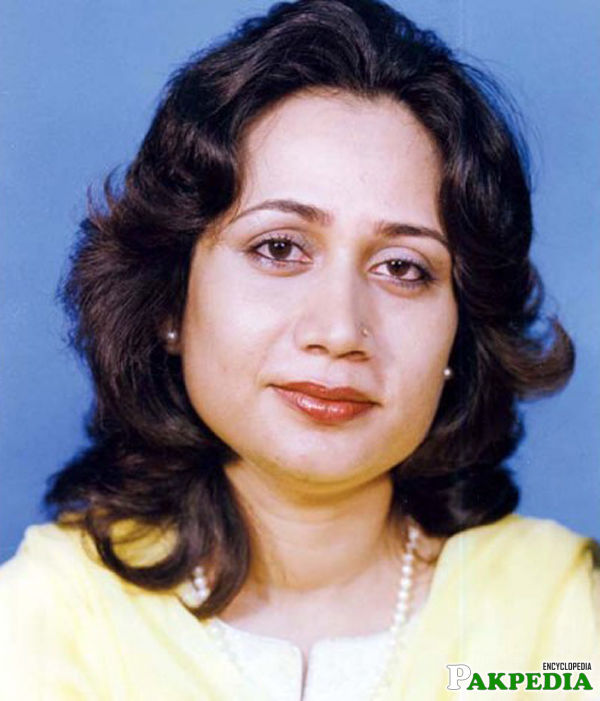 Career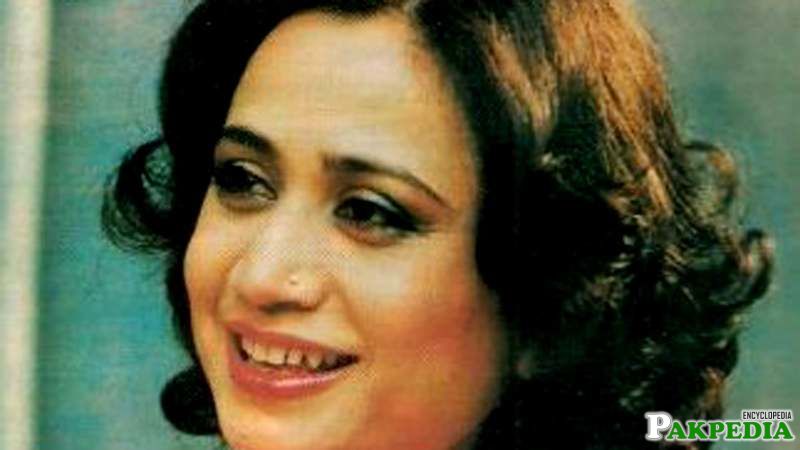 Ms Shakir began writing at an early age, and her first volume of poetry, 'Khushbu', was published in 1976.
Her works 'Sad Barg', 'Khud Kalami' and 'Kaf-i-Aina' were published during the '80's and '90's.
Ms Shakir also wrote columns in newspapers under the title Gosha-i-Chasham, and received the Pride of Performance award for her outstanding contribution to literature. Ms Shakir was a teacher for nine years before she joined the civil service, and worked in the customs department. In 1986, she was appointed CBR second secretary in Islamabad. When Ms Shakir appeared in her Central Superior Services examination in 1982, the exam reportedly included a question on her poetry. [1] Career Career  
Remarks about Parveen Shakir
By Prof Ansari
Parveen Shakir's poetry is exceptional because it has wisdom  in it which is unique to the poetess herself. At the same time being a student of linguistics and a reader of world literature she's able to develop her own poetic diction. Prof Ansari, who presided over the program, said Karachi had always been blessed with women who carried progressive ideas. Parveen was taught by such women. He said the early 1970's was a very good period as individuals like Shahida Hassan, Parveen Shakir and Ayub Khawar were students at the University of Karachi, therefore it was inevitable that Parveen turned out the way she did. He said although she had earned a name for herself in the beginning of her career and singers had sung a few of her ghazals, it was the kind of wisdom that she introduced into her poetry which was unique to herself.
By Poet Kishwar Nahid
people often quoted those verses from ghazals written by Parveen Shakir which were liked by men. This led her to investigate her nazams to which the critics hadn't paid attention. She said one could sense the element of self-esteem and dignity  taking root in her Nazams at the start of her career. Even when she emoted in her poems, there was decency to it, she said. She said Parveen did not merely write on issues pertaining to romance, but also wrote poems about the difficult times when Gen Zia- ul- Haq was ruling the country. Ms Nahid said Parveen never lost courage in her weaker moments and never allowed her self-esteem to get tarnished. She said she had begun to use the metaphor of death much before her demise, and quoted a couple of poems to back up her argument, one of whose lines was, maut merey waqar ki hifazat karey and that's exactly what happened, she said.
By Poet Shahida Hassan
Poet Shahida Hassan said she seldom mentioned that Parveen was her cousin. She said both of them had shared many things — childhood, family elders, etc. She said there were two aspects to the late poet's poetry: one was about the delicate, beautiful girl who saw dreams, and the other was to do with the bitter realities of life that dawned on her. She said Parveen was a knowledge-seeker which made her into a visionary poet. The evolution in her creative self, she said, could be gauged from her books (Khudkalami, Inkaar) that delineated different phases in her life. [2] Remarks Remarks
List of Books
Khushbu (1976) – Fragrance
Sad-barg (1980) – Marsh Marigold
Khud-kalaami (1990) – Talking to the Self
Maah-e-Tamaam (1994) – Full Moon
Inkaar (1990) – Refusal
Kaf-e-Aa'ina – The Edge of the Mirror

Death of Parveen Shakirol

On December 26, 1994, her car collided with a bus near Zero Point because the traffic signals were not working due to electricity load shedding.She died in the accident and the road on which the accident happened was named after her.The late poet was married to Naseer Ali, who was a doctor and whom she later divorced and had one son, Syed Murad Ali.Syed Murad Ali, who is visiting from Canada, told media persons that though his mother was a busy woman she always gave him proper time."She set a timetable for me which included when I had to study and when I had to perform chores. She has set all the goals in my life and it is because of her attention that I have achieved them," he said.

[4]

Death of Parveen Shakir

 

Homage paid to Parveen Shakirol

Ms. parveen shakir is one of the most famous female urdu poetess for all time. her fantasy and romantic style of lyrics makes her work worth reading again and again. these remarks were made by ms.farzana saleem, chairperson of fpcci standing committee real estate consultant while speaking at a reference to pay tribute to great poetess ms. parveen shakir on her death anniversary organized by karwan-e-millat pakistan, said press release here friday.Ms. farzana saleem said parveen shakir is one of the legendary female urdu poet who started saying poetry in early childhood. prominent author and intellectual hafiz nasimuddin said that her contributing to urdu poetry and literature is immense and she will be remembered for as long as the urdu literature exists. professor ms. rukhsana khan said her famous book "khushboo" earned immense recognition and popularity worldwide. qari idrees said parveen shakir has subsequently written other volumes including sad-barg, khud kalami, inkar and kaf-e-aina. that's why parveen shakir was awarded by one of pakistan's biggest honor " pride of performance" for her excellent contribution to urdu poetry. ms. nasima amin, waqar zaidi and irfana masood and ms. shazia also addressed the function and said that she portrayed the issues related to the women diligently and gives the message of hope to women. she is the poetess of present and future. she beautifully highlighted our social attitudes and perceptions in her poetry. the speakers said that she was a self-made woman and adopted purely eastern style in her poems. she is a sensitive woman who expressed her personal experiences and feelings in her poetry. they said that she will remain alive through her poetry and researches should be done on her poetic collection. [5]

Homage paid to Parveen Shakir