Alla Wasai, who opened her eyes in Kasur, the city of Bulleh Shah, grew up and became known as Noor Jehan. Be it acting or singing, Noor's style was unique and remained part of every viewer's choice. With an evergreen voice, Noor stepped into the world of singing and acting in her childhood, and in her 74-year career, she has sung more than 10,000 songs in different languages. Melody queen sang in Pashto, Urdu, Persian, Bengali, Hindi, and Sindhi made a splash everywhere. She is also known as the Seven Language Singer. This article has all the information about Noor, including Noor Jehan Biography and Noor Jehan Songs.
| Title | Description |
| --- | --- |
| Personal | |
| Name: | Noor Jahan |
| Birth Name:: | اللہ رَکھی وسائی |
| Famous As: | Malika-e-Tarannum |
| Nationality: | Pakistani |
| Residence: | Karachi |
| Education: | She received Music education |
| Religion: | Islam |
| Profession: | Playback Singer, Music Composer, Actress and Director |
| Years Active: | 1935-1977 |
| Website: | https://www.facebook.com/NoorJehanOfficialFanPage/ |
| Awards : | She bagged various awards |
| Born | |
| Date: | 21st September 1926 |
| Place: | Kasur |
| Family | |
| Spouse: | Shaukat Hussain Rizvi and Ejaz Durrani |
| Children: | Zil-e-Huma |
| Parents: | Madad Ali and Fateh Bibi |
| Relatives: | Ahmad Ali Butt (Grandson) |
| Died | |
| Date: | 23rd December 2000 |
| Rest Place: | Karachi |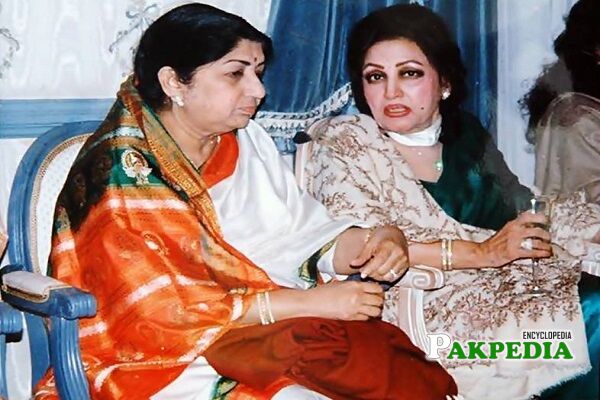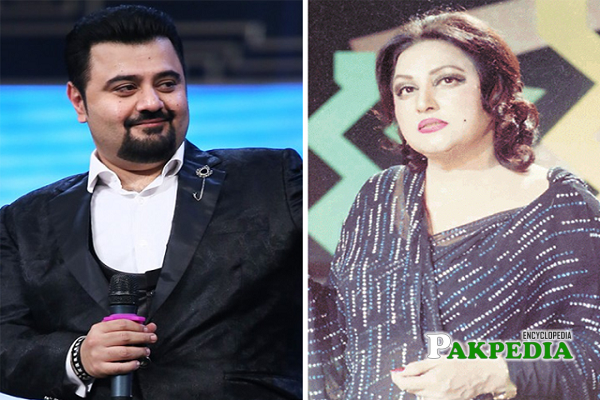 Noor Jehan Biography
It would not be wrong to say that a singer like her has never been born in the history of the Indian subcontinent. No one can ever be free from the spell of a beautiful voice, and Madam Noor Jahan's magical personality after her death. She has kept the whole world under her spell till now. In the days of the Pak-India war, she warmed the blood of the people and soldiers with her songs. 
The famous singer showed the essence of acting in many films also and won many national and international awards. All her Punjabi films made in Calcutta, and she moved to Lahore in 1938. During the September war, various poets would spontaneously recite words on the same day, after which the lyrics would be arranged, and Noor would give a new language and spirit to the music with the charm of her voice. 
Noor was a versatile actress and singer who, with her feelings and style and the enthusiasm with which she sang, won the hearts of the people. She received the Pride of performance in 1965 and received many other awards.
Noor date of birth
Noor Jahan was born on September 21, 1928, in Kasur (present-day Pakistan) to musician parents Madad Ali and Fateh Bibi in the city of British India. Allah Wasai was her family name.
Education of Noor
Her family was involved in music and singing, so her family sent her to a teacher to study music. She received music training from Ustad Baba Ghulam Mohammad. She was specially trained in classical, traditional Indian music. She had mastered Thamri, Dharpad, Khayal, and other genres of music at an early age.
Noor Jehan Family
Noor Jahan, who gained acceptance and popularity from all over the world, did not have the happiness of married life. Her first marriage was in 1942 to filmmaker Shaukat Hussain Rizvi, with whom she had three children, but the marriage ended in divorce in 1953. Similarly, she got married for the second time to Ijaz Durrani in 1959, with whom she had three children, but the relationship ended in divorce. 
One of her daughter Zill-e-Huma also served as a Notable Pakistani Singer diet at the age of 70 while her (Zille) Son Ahmad Ali Butt is a prominent figure of the Showbiz Industry. Noor's another Granddaughter Natasha Khalid Lakhani is a famous Makeup Artist 
Showbiz Career
Singing Career
Born as Allah Rakhi Vasai, she became the center of attention at the age of five by singing on stage. She received her early musical education from Kajan Begum, a famous singer of that time. At that time, she practiced Riyadh for about twelve hours. Later, she also learned to sing regularly from her teacher Ghulam Ali Khan. Melody Queen Noor Jahan, who began her career as Baby Noor Jahan, recorded nearly 10,000 songs in her film career, including songs in Punjabi, Pashto, Urdu-Hindi, and Sindhi.
Surprisingly, about 3,000 of these songs were recorded by renowned composer Wajahat Attar. This girl of Madad Ali and Fateh Bibi entered the world of art from a very young age. Noor Jahan's parents were also musicians, but Noor was the most unique of their twelve children. She was particularly interested in Indian music, and in a short time, she had command on genres like Thamri, Dadra, and Khayal. 
Early in her career, Noor was impressed by Agha Hashar Kashmiri's Begum singer Mukhtar Begum. Seeing the talent in her, Mukhtar Begum also got her and her sisters to work in the theater of her playwright husband, Agha Hashar Kashmiri. This close relationship also nurtured Noor Jahan's art and personality. In the early years, she started wearing Saree, but later, she adopted such a unique style that Pakistan began to adopt her style all over the world, even in the form of parody. 
Acting Career
Rizvi and Noor Jahan's marriage paved the way for their success. Noor played the lead role in the 1945 film 'Badi Maa,' while Lata Mangeshkar and Asha Bhosle played childish roles in the movie. For the first time in South Asia, women sang Qawwali. Noor sang 127 songs from 1932 to 1947 and acted in 69 films. She also acted in 12 silent films. Of the films in which she acted, 55 made in Bombay, 8 in Calcutta, 5 in Lahore, and 1 in Rangoon (Yangon) Burma. 
A few of her notable songs include 'Sanu Nehar Walay Pull Tay Bula Kay,' Awaaz Day Kahan Hai,' 'Chandani Raatain,' 'Awaaz Day Kahan Hai,' 'Aye Watan Kay Sajeelay Jawano' and many more. Even after decades of singing, if heard, it feels as fresh and in tune with the present as Noor Jahan had in her era. The films in which Madam acted as a child star include 'Heer Sial,' 'Gul Bakaoli' and 'Sasi Pinnu,' while as a heroine she cast her spell in many films including 'Naukar,' 'Nadan, Dost,' 'Lal Haveli,' and many more. 
Noor Jehan Death
Melody Queen, possessing a sarcastic voice and God-given abilities, passed away on December 23, 2000, suffering from a heart attack. Her funeral prayers were offered in Karachi after Isha and burial took place in the cemetery of the Defense Housing Authority, Karachi. More than 400,000 people attended her funeral. Even though many years have passed since her demise, this voice still echoes on the screens of the mind, 'Gaye Gi Dunyaa Geet Meray', 'Niralaay Rang Meray'.
Noor Jehan Songs
Nachay jiya ray chhamaa chham nachay jiya ray
Bat hi bat mein jee chandani raat mein
Mein ban patang urh jaaon ray
Chandani raatain, sb jagg soye
Tm zindagi ko gham kaa fasaana
Meray mann kay raaja ajaa
Jigar ke aag say is dil koo jaltaa dekhte jaao
Sanwariya, to he koi pukaray, aja ray
Lo chal dye woh ham ko tasali diye beghair
Bachpan ke yadgaaro
Aey raat zara tham tham kay guzar
Sakhi nahein aye mere balmaa
Chandaa ke nagri say aajaa re nindiyaa
Woh khawab sohaana toot gaya
Aa haal dekh ley meraa
Aaj hum be aasroo ko
Aahain tarap rahein hein
Chandaa Re Chandaa
Rakh sadaa anjam per
Jis dinn say piyaa dil ley gaye dukhh day gaye
O janay walay ray thehroo zara ruk jayoo
Chaand hansay duniyaa base roye meraa payar ho
Ghazab kiya tere waaday peh aitbaar kiyaa
Sanwan ke ghanghor ghattaoo
Aa gaye ghar aa gaye
Chunn chunn naachon ge
Aankh say aankh milaa lay
Kesa naseeb laye thi
Na aansoo bahe thaay
Kahan tak sunoo ge kahan tak sunaon
Banwari chakoori karay duniyaa say chori chroi
Bewafaa, hum naa bhoole tumhain
Kiya janay kiya armaan le kar
Pehle to apne dil ke adaa jaan jayie
Sada hon apney payar ke
Tumhare aarzo mein koocha-e-qaatil
Jaltay hain armaan mera dil rotaa hai
Dil kaa diyaa jalaaya mein nay
Mehki fizaein, gaati hawaaein
Rim jhim rim jhim pare phaawaar
Tere binaa sooni soon lagay re
Sagaar roye lehrein shoar machaayein
O bewafaa mein ne tujh say payar kiyon kiyaa
Teray dar per sannam chale aaye
Chhan chhan chhan bajay Payal bajay
Aa gaye raat naa aaye sanwariaa
Akeli kahein mat jaana jamana naajuk hai
Jiyaa Dharkay Sakhi Ray
Jo mein aisaa jaanti
Kal nahein paon mein
Aa aa tu meraa hai main tere
Soi soi chaandani hai
Din Dhaltay dhaltay
Naach rahaa mann
Zindagi Hai Ya Kisi Ka Intezaar
List of Films
Sheelaa
Gul Bakawali
Imaandar
Payam E Haq
Sajaani
Yamlaa Jatt
Chauhdary
Red Signal
Umeed
Susural
Chaandani
Dheraj
Faryaad
Khandaan
Nadaan
Laal Haweli
Dost
Zeenat
Gaon Ke Ghori
Bari Maa
Bhai Jaan
Anmol Ghaadi
Dil
Hamjoli
Sofiaa
Maharaana Prataap
Mirza Sahiban
Jugnuu
Abidaa
Mirabaai
Chan Way
Dupatta
Gulnaar
Patey Khan
Lakht E Jigar
Intezaar
Nooraan
Choo Mantar
Anaarkali
Nend
Pardesiyaan
Koyal
Mirza Ghalib
Danda Peer
Dam Mast Qalander
Social Media Handles