Nomi Ansari is a notable name in the field of Fashion designing who is known for creating sensational dresses of every type. He is successfully running various clothing lines and with every year his popularity gradually increasing. Nomi is popular among celebrities too. This article has all the information about Nomi, including Nomi Ansari Biography and Nomi Ansari Dresses.
| Title | Description |
| --- | --- |
| Personal | |
| Name: | Nomi Ansari |
| Full Name: | Nauman Ansari |
| In Urdu: | نومی انصاری |
| Famous As: | King of Color |
| Nationality: | Pakistani |
| Residence: | Karachi |
| Education: | Graduation |
| Alma Mater: | Pakistan Institute of Fashion and Design |
| Religion: | Islam |
| Profession: | Fashion Designer |
| Website: | https://www.instagram.com/nomiansari/ |
| Awards : | He bagged a number of awards |
| Family | |
| Ethnicity: | Asian |
| Spouse: | Married |
| Parents: | Not Known |
| Siblings : | Faiza Ansari |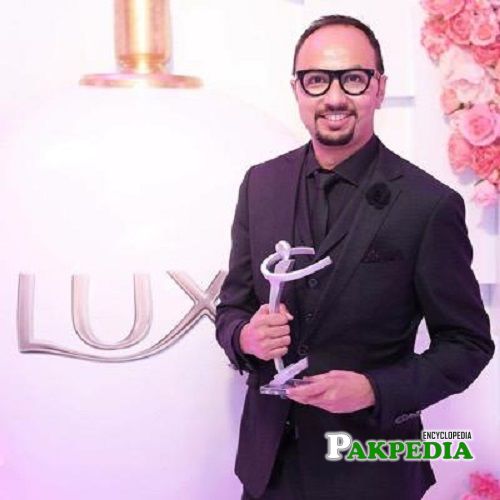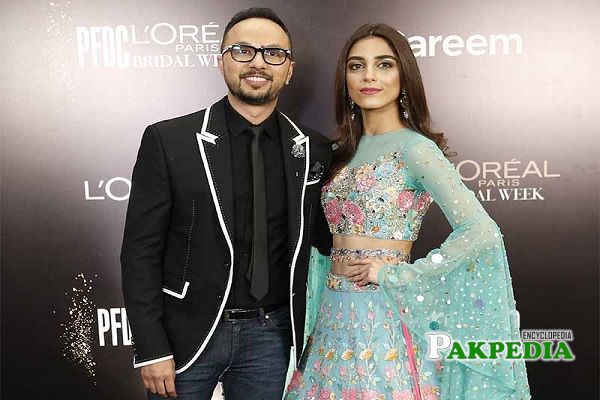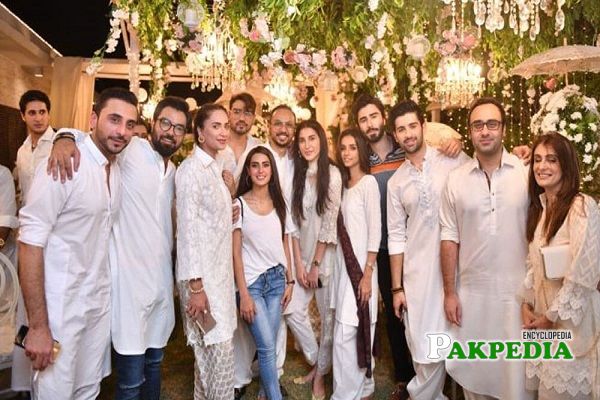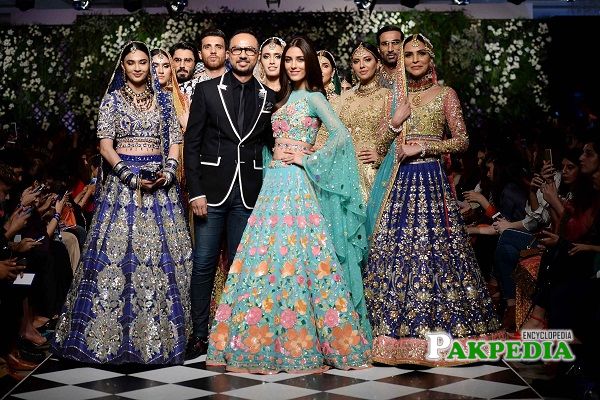 Nomi Ansari Biography
Noman Ansari who is known as Nomi Ansari is a notable name of the Showbiz industry who design exceptional and astounding dresses. He is the King of colors who is running various clothing lines incorporating Pret, Haute couture, Nomi Ansari Lawn, Children's Line, etc. Nomi has collected various Best Designer Awards for his colorful and unique dresses in all these years. His dresses got a huge acknowledgment across the globe because of always coming with something extraordinary.
Education of Nomi
Nomi did his graduation from Pakistan School of Fashion and Design. He tried his luck in NCA for Bachelor's degree but unfortunately got rejected two times. Soon after completing the degree, he started his professional life.
Career
Nomi is one of the finest and pre-eminent designers this industry is blessed with. His brand 'Nomi Ansari' got immense appreciation and acceptance throughout his career. He has multiple varieties of clothing lines including Pret, Haute couture, Nomi Ansari Lawn, Children's Line, etc. The Pret line of clothing is termed as "DNA" while the children's clothing line is called, "Bubbles". Like every other designer, Nomi follows the theme while designing his clothes. He always comes with something unique and worth trying. Once he designed clothes for women with a theme of flowers, music, and romance that got vast recognition.
Nomi has experienced with every type of design on his dresses that make him one of the exceptional designers. Various celebrities have been seen wearing his designer dresses whether its a formal dress or bridal wear. In 2017 he released his fashion film 'Qabool Hai' starring Sana Javed that was based on the grand wedding celebration.
Social Media Handles
His social media accounts incorporate
Additional Information
Address: House # 9, Embassy Villas, Chartered Accountant Avenue, Clifton, Block 8, Karachi, Pakistan
For Appointment: +92-21-35304851/35305049
For Queries: +92-321-3222256