Bulleh Shah Qadiri Shatari, often referred to simply as Bulleh Shah whose real name was Abdullah Shah, was a Punjabi Sufi poet, a humanist and philosopher.
| Title | Description |
| --- | --- |
| Personal | |
| Name: | Bulleh Shah |
| In Urdu: | بلھے شاہ‬ |
| Famous As: | Punjabi Poet |
| Real name: | Syed Abdullah Shah Qadri |
| In Urdu: | سید عبداللہ شاہ قادری‬ |
| Nationality: | Pakistani |
| Religion: | Islam |
| Profession: | Poetry, Preacher of Islam |
| Born | |
| Date: | 1680 |
| Place: | Uch, Multan Subah, Mughal Empire (now Punjab, Pakistan) |
| Family | |
| Ethnicity: | Syed |
| Parents: | Shah Mohammed Dervish( father) |
| Teacher: | Inayat Hussain Qadri |
| Died | |
| Date: | 1757 |
| Aged: | 77 |
| Rest Place: | Kasur, Bhangi Misl, Sikh Confederacy (now Punjab, Pakistan) |
| Influences: | Shah Hussain, Sultan Bahu, Shah Sharaf |
| Influenced: | Countless Sufi poets |
| Traditions: | Kafi, Bara-Baha, Seh-Harfi |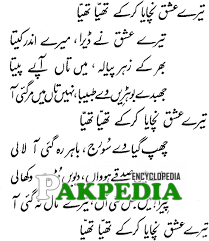 Life History
The greatest Sufi poet of the Punjab was Mir Bulleh Shah Qadiri Shatari. " Because of his pure life and high spiritual attainments, he is equally popular among all communities. Scholars and dervishes have called him "The Sheikh of Both the Worlds," "The man of God," "The Knower of Spiritual Grace" and by other equally edifying titles. Considered as the greatest mystic poet of the Punjab, his compositions have been regarded as "the pinnacle of Sufi literature." His admirers compare his writings and philosophy to those of Rumi and Shams-i-Tabriz. At present, he is held in equally great esteem in Northern India and Pakistan.
Birth
There is some difference of opinion among research scholars about the time of his birth and death. Majority, however, believes that he lived from 1680-1758. Even about his birthplace there is some controversy. Some researchers hold the view that he was born in the village Uch Gilaniyan in Bahawalpur St (Pakistan). They believe that Bulleh Shah remained in this village up to the age of six months, when parents were residing here, but who shifted to village Malakwal (Tehsil Sahiwal, Dist. Multan) for some reason. They had not been in Malakwal for a long time when the owner of village Pandoke felt the need (preacher for the village mosque. On the recommendations of the people of Malakwal, he approached Bu Shah's father, Shah Mohammed Dervish, took to Pandoke where he performed the duties not only of the preacher but also of the village teacher for children.
All researchers agree on the point that the ancestors' village of Bulleh Shah's parents was Uch Gilaniyan, it is from there that they shifted first to Malakwal later to Pandoke. However, some researchers hold view that Bulleh Shah's birth took place after his parents had shifted to Pandoke. Today it is known as Pandoke Bhatian. It is about 14 miles southeast of Qasur and is quite well-known. [1] Birth, Father, Family 
Family Background
It is said that from among the ancestors of Bulleh Shah, Sayeed Jallalluddin Bukhari came to Multan from Surakh-Bukhara three hundred years earlier. Here he got initiated from Hazarat Sheikh Ghaus Bahauddin Zakriya of Multan, and here eventually he settled down. Bulleh Shah's grandfather, Sayyiad Abdur Razzaq, descended from the same line. Thus Bulleh Shah's family, being of Sayyiad caste, was related to prophet Mohammed on the one hand and on the other hand with Sufi thought and mystic traditions, for centuries.
Bulleh Shahs father
Bulleh Shah's father, Shah Mohammed Dervish, was well-versed in Arabic, Persian and the holy Qura'n. He was a noble soul with spiritual leanings. It is said that out of the whole family, Bulleh Shah's sister had the greatest love for him, who, like her brother, remained celibate all her life, and spent much of her time in meditation. Both, brother and sister, had been greatly influenced by the high moral character of their father who, out of respect for him, had been given the title "Dervish. " The tomb of Bulleh Shah's father still exists in Pandoke Bhatian. Every year an urs is performed at the tomb and Bulleh Shah's kafis are sung there. In this way a tribute is paid to both, father and son, and it has assumed the form of a tradition to perpetuate their memory.
Childhood
Bulleh Shah's childhood was spent under the care of his father at Pandoke. He received his early education, like that of other children, from his father. Later, for higher education he was sent to Qasur, which was a well-known educational center those days. In Qasur there were eminent teachers such as Hazarat Ghulam Murtaza and Maulana Mohiyuddin. Their fame had spread far and wide. Bulleh Shah too became a pupil of Hazarat Ghulam Murtaza. With his native intelligence and moral inclination, he gained much from his contact with his teacher.
Question for Epistemology
After having accomplished his scholastic learning Bulleh Shah, like his predecessors, faced the question of epistemology (theory of knowledge) of learning. The question was and is: how and why is knowledge gained? Sultan Bahu had categorized the knowledge through religious madrassas as a marketable commodity used to charm the rulers and mislead the people. For him the real knowledge expands your inner-self and helps you to relate to humanity, nature and the whole universe. Bulleh Shah was sharper in negating the knowledge gained for religious and other establishment-friendly purposes. 
Ikko alaf tere darkar/ Ilmoon bas kareen o yar (Only Alaf is required/ Stop acquiring worldly knowledge)
Bulleh Shah goes into details of how knowledge is used by various levels of the religious establishment and how it makes them degenerates and compares them with Satan who was the most learned angel of God but went against God's will. For Bulleh Shah real knowledge came from history and real-life experiences. In another Kafi, he points out that he has acquired the understanding of the world from the course of history where anarchy shows the naked realities hidden under the ongoing status
Life
A large amount of what is known about Bulleh Shah comes through legends, and is subjective; to the point that there isn't even agreement among historians concerning his precise date and place of birth. Some "facts" about his life have been pieced together from his own writings. Other "facts" seem to have been passed down through oral traditions.  Bulleh Shah practiced the Sufi tradition of Punjabi poetry established by poets like Shah Hussain, Sultan Bahu, and Shah Sharaf.  Bulleh Shah lived in the same period as the Sindhi Sufi poet, Shah Abdul Latif Bhatai. His lifespan also overlapped with the Punjabi poet Waris Sha, of Heer Ranjha fame, and the Sindhi Sufi poet Abdul Wahab, better known by his pen-name, Sachal Sarmast ("truth seeking leader of the intoxicated ones"). Amongst Urdu poets, Bulleh Shah lived 400 miles away from Mir Taqi Mir of Agra. 
Eminent scholar of Arabic and Persian
There is a strong historical evidence to show that Bulleh Shah was an eminent scholar of Arabic and Persian. From his own compositions we can find many references to Islamic thought and mystic literature. Later, when he attained mystic realization, his erudition and learning acquired a new significance. But Bulleh Shah had to pass through a hard struggle before he could attain the inner knowledge. This attainment was possible only through his contact with his Murshid or Master, Inayat Shah. The study of scriptures and other holy books had only aroused his interest and curiosity about spiritual realization. His longing for union with the Lord reached its consummation only after he met a perfect Master in the person of Shah Inayat Qadiri. Inayat Shah was a well-known Qadiri Sufi of his time. From the historical point of view the Qadiri Sufis can be traced back to the Sufi Saint Abdul Qadri Jilani of Bagdad. Jilani is also known by the names Pir Dastgir and Piran-i-Pir. Bulleh Shah himself has also given a hint that his "Master of Masters" was born in Bagdad but his own Master belonged to Lahore:
My Master of Masters hailed from Bagdad,
       but my Master belongs to the throne of Lahore.
       It is all the same. For He himself is the kite
       and He himself is the string.
Choice for an Arain preceptor
For Bulleh Shah taking an Arain as his Murshid was an act of declassing, or surrendering his ego and negating the ingrained caste system.
In another Kafi, depicting the triumph of economic greed even over sacred relationships, he says: [2] arain perceptor
 " Dhee maan noon lut ke le gai" (The daughter got away robbing her mother).
Within the confines of "dictations from the Supreme" or history, real knowledge leads one to relate to humanity, nature and the universe. This goal can be achieved only through first surrendering your ego in front of your Murshid and fall in deep love with this relationship:
 " Jad main sabq ishq da paRhia/Daryia waikh wahdat de waRiya/Ghuman Gharian de vich aRia/ Shah Inayat laiya par." (When I learned the lesson of love/I entered the river of unity/I was trapped in whirlwinds/ Shah Inayat helped me to get across.)
As the last line of the Kafi indicates, Bulleh Shah became a follower of Sufi Shah Inayat Qadiri, who was a member of the Arain tribe of Lahore. Bulleh Shah's choice of an Arain preceptor-Arains are considered much lower in the caste trajectory of the subcontinent- must have been taken as degrading for the family. There is a verse in which his family women shame him for taking an Arain as his Guru:
'Sisters and sister-in-laws came to Bullha to make him understand/You have put a dirty spot on the family name.' In response Bulleh Shah is said to have written: 'The person who calls me Syed will go to hell/If someone calls me Arain, he/she will have a place in paradise.'
Myth behind poem Ranjha Ranjha krdi
For Bulleh Shah taking an Arain as his Murshid was an act of declassing, or surrendering his ego and negating the ingrained caste system. He was probably the only classical Punjabi who openly expressed ishq (love) for his Guru. Inayat Qadri's alienation with Bulleh Shah is a much-talked-about myth in which it is claimed that he had to learn dancing and went back to his Murshid dancing in female attire. The cue of this myth is taken from Bulleh's famous Kafi: 
" Tere ishq nachaiya kar ke thayya thayya" (Your love made me dance beat by beat).
 This is a nice and beautiful story about performing arts professionals but most probably Bulleh Shah wrote this Kafi in a trance of several Persian Ghazals that were favorites among Chishti-Qadria circles. Ghazals written by Usman Harooni, guru of Moeen-ud-Din Chishti Ajmairi (founder of the Chishtia order in India) which was written about six centuries before Bulleh Shah was born, is almost identical. Bulleh Shah gave a unique indigenous color and flavor to Harooni's Persian ghazal, which opens with the verses:
I don't know why I start dancing the moment I see you/ But I am proud of myself that I dance in front of my friend/ I am Usman Harooni, friend of Mansoor / People taunt and degrade me but I keep dancing for you on the altar.
Corollary to the fiction
There is a corollary to the fiction mentioned above. In it Bulleh Shah, like his Murshid, is forced to leave Kasur for Lahore, banished by the extremely conservative Sunni Afghan rulers of Kasur. A dancing woman, Muradi Begum, gave him refuge and taught him dancing, as the story goes. It is more likely that Kasur's rulers threw him out of the city because of his defiant lifestyle, but the refuge provided by Muradi Begum is not doubtful. It is more likely that Muradi Begum, wife of Punjab Governor, Amir Munno Muin-ul-Mulk who ruled Punjab from 1748-1753 may have helped Bulleh Shah because Lahore was a much more tolerant city. Probably, Muradi Begum is the first woman during the Mughal period who first started ruling Punjab under the name of her infant son after Munno's death in 1753 and then directly under her own name. She may have helped Bulleh Shah during her own or her husband's reign.
Rift between Bulleh Shah and Inayat Qadri
The rift between Bulleh Shah and Inayat Qadri has been a topic of discussion in their admirers' circles. Scrutinizing several sources, it looks more probable that Inayat Qadri's son-in-law visited Bulleh Shah in Kasur and later could not give him proper attention because he was busy making arrangements for the wedding of his teacher's daughter. Inayat Qadri's son-in-law complained that Bulleh Shah did not do properly host the guests because he considered himself better than the Arains visiting him. It is likely that upon hearing his, Inayat Qadri got upset and started keeping Bulleh Shah at a distance. Feeling the pain of this Bulleh Shah referred to it in his Kafi: [3] Myth, corolary,Rift  
'O my love I made a mistake by not going along with you.'
Bulleh Shah in Mughal era
Besides personal difficulties, Bulleh Shah's period was extremely unsettling. He spent his early life in Aurangzeb's era. He also witnessed the war of succession between Aurangzeb's three sons, Muazzam (known in history as either Bahadur Shah I or Shah Alam), Azam and Kambakhsh. Muazzam did the same to his two brothers and their families that Aurangzeb had done to his own siblings. Muazzam's mother was a Hindu Rajput: despite being extremely conservative, Aurangzeb's traditional queen Nawab Bai Begum Saheba was the daughter of the Raja of Rajauri (Jarral Rajput). It is also interesting that Bahadur Shah I was diametrically opposed to his father's Sunni faith: he was a Shia. One can see the weirdness of the ruling Mughal family's genealogy and religious variations under which people had to survive. Bahadur Shah made peace with the rising Sikh movement but his reign lasted only four years (1707-1711) and the latter resumed guerilla war during Bulleh Shah's life. Apparently, Punjab was in turmoil due to Sikh incursions and frequent invasions of Ahmad Shah Abdali which made this verse popular:
 " Khahda peeta lahe da te baqi Ahmad Shahe da" (Consume as much as you can because the rest is going to be taken away by Ahmad Shah anyway).
 Bulleh Shah lamented the destruction of Punjab by saying that:
 " Bura haal hoia Punjab da…" (Punjab's conditions have worsened).
Poetry Style of Hazrat Baba Bulleh Shah
Bulleh Shah lived during the same period as of Sindhi Sufi poet Shah Abdul Latif Bhittai. His lifetime also extended with the Punjabi poet Waris Shah of Heer Ranjha fame, and the Sindhi Sufi poet Sachal Sarmast.
Hazrat Baba Bulleh Shah practiced the Sufism of Punjabi poetry established by poets like Shah Hussain, Sultan Bahu, and Shah Sharaf. Verses narrated by Bulleh Shah are popularly known as "Kafi". This kind of poetry is popular in Siraiki and Sindhi poetry.
Baba Bulleh Shah's work represented him as a humanist who wants to give workable solution to the social problems of his surroundings. Bulleh Shah's poetry highlights his mystical spiritual voyage through the four stages of Sufism: Shariat, Tariqat, Haqiqat, and Marfat. Bulleh Shah's poetry is in simple language that has been able to address the complex fundamental issues of life and humanity. Islamic orthodoxy is being criticized by Bulleh Shah's poetry & philosophy.
In modern times, Bulleh Shah's Kafi is modified to be used to music. Every genre of singer like street- singers, to legends like Abida Parveen, Nusrat Fateh Ali Khan, Sain Zahoor, and Waddali Brothers, UK based Asian artists, and Pakistani rock band Junoon, has sung Bulleh Shah's Kafi in a beautiful manner. 
Bulleh Shah's poetry takes the reader to a slippery slope where, sometimes, lyricism, simple vocabulary and use of popular folk symbols are so enchanting that they do not press the reader into exploring their deeper meaning. [4] style
Bulleh Shahs poetry is tainted
Available collections of Bulleh Shah's poetry are tainted by Kafis and verses which do not seem to be his own. There were probably many other poets, devotees, and singers who put their own creations under his name. Several Kafis are totally based on Shah Hussain's verses with little alteration or addition. And, it is obvious that a poet of Bulleh Shah's calibre would never plagiarize another poet. Some Kafis are so repetitive and carry religious themes which are more likely written by a lower-level poet. In addition, many singers use Bulleh Shah's name for Sultan Bahu's anti-Mullah baits. Bulleh Shah is taken to be a major representative of anti-Sharia themes and his predecessors' work is also credited to him. Therefore, it is extremely difficult to sort out Bulleh Shah's authentic Kafis, requiring the reader to be very diligent. Due to its lyricism and apparent simplicity, explaining Bulleh Shah's poetry is the hardest for a literary critic and hence it has prompted some to say that Bulleh Shah is an overrated poet. It looks like Bulleh Shah's simplicity may have encouraged many to add their own poetry to his name. The fact of the matter is that Bulleh Shah is very subtle and philosophically very articulate if one starts scratching beneath the surface.
A Beacon of Peace
Bulleh Shah's time was marked with communal strife between Muslims and Sikhs. But in that age Baba Bulleh Shah was a beacon of hope and peace for the citizens of Punjab. While Bulleh Shah was in Pandoke, Muslims killed a young Sikh man who was riding through their village in retaliation for murder of some Muslims by Sikhs. Baba Bulleh Shah denounced the murder of an innocent Sikh and was censured by the mullas and muftis of Pandoke. Bulleh Shah maintained that violence was not the answer to violence. Bulleh Shah also hailed the ninth Sikh Guru, Guru Tegh Bahadur as a Ghazi, or "religious warrior", which caused controversy among Muslims of that time. [5] Peace  
Humanist
Bulleh Shah's writings represent him as a humanist, someone providing solutions to the sociological problems of the world around him as he lives through it, describing the turbulence his motherland of Punjab is passing through, while concurrently searching for God. His poetry highlights his mystical spiritual voyage through the four stages of Sufism: Shariat (Path), Tariqat (Observance), Haqiqat (Truth) and Marfat (Union). The simplicity with which Bulleh Shah has been able to address the complex fundamental issues of life and humanity is a large part of his appeal. Thus, many people have put his kafis to music, from humble street-singers to renowned Sufi singers like the Waddali Brothers, Abida Parveen and Pathanay Khan, from the synthesized techno qawwali remixes of UK-based Asian artists to the rock band Junoon.
Bulleh Shah's popularity stretches uniformly across Hindus, Sikhs and Muslims, to the point that much of the written material about this philosopher is from Hindu and Sikh authors.
Modern Renderings
In the 1990s Junoon, a rock band from Pakistan, rendered such poems as Aleph (Ilmon Bas Kareen O Yaar) and Bullah Ki Jaana. In 2004, Rabbi Shergill performed the unlikely feat of turning the abstruse metaphysical poem Bullah Ki Jaana into a Rock/Fusion song, which became hugely popular in India and Pakistan. The Wadali Bandhu, a Punjabi Sufi group from India, also released a version of Bullah Ki Jaana on their album Aa Mil Yaar…Call of the Beloved. Another version was performed by Lakhwinder Wadali titled Bullah. Bulleh Shah's verses have also been adapted and used in Bollywood film songs. Examples include the songs "Chaiyya Chaiyya" and "Thayya Thayya" in the 1998 film Dil Se. The 2007 Pakistani movie Khuda Kay Liye includes Bulleh Shah's poetry in the song "Bandeya Ho". The 2008 film, A Wednesday, included a song titled "Bulle Shah, O Yaar Mere". In 2009, Episode One of Pakistan's Coke Studio Season 2 featured a collaboration between Sain Zahoor and Noori, "Aik Alif". In June 2010 Coke Studio 3 Episode One featured "Na Raindee Hai" performed by Arieb Azhar. [6] modern
Death
Mysterious is the turn of time. The man who had been refused by the mullahs to be buried after his death in the community graveyard because of his unorthodox views, today enjoys worldwide reverence and recognition. The tomb of Bulleh Shah in Qasur and the area around it is today the only place free of collective refuse, and the privileged of the city pay handsomely to be buried in the proximity of the man they had once rejected. "This radical change has been possible because people have been impressed in the course of time by the holy way of Bullah's life and the efficacy of his teachings.
O' Bulleh Shah let's go there, 
      Where everyone is blind ,
       Where no one recognizes our caste (or race, or family name) ,
And where no one believes in us.