Nayyara Noor is a shining star of Pakistani music, an evergreen artist who gave Pakistani music industry many timeless lyrics and songs, especially in the '70s, '80s, and '90s. She sang the Kalam of famous poets Mirza Asadullah Ghalib, Nasir Kazmi, Ibn Insha, and Faiz Ahmad Faiz, in a very charming way. She also sang hundreds of songs for Pakistani films. She continued to evoke the magic of her voice from 1971 to 2012. This article has all the information about Noor, including Nayyara Noor Biography.
| Title | Description |
| --- | --- |
| Personal | |
| Name: | Nayyara Noor |
| In Urdu: | نیرہ نور |
| Famous As: | Singer |
| Nationality: | Pakistani |
| Residence: | Lahore |
| Religion: | Islam |
| Profession: | Playback singer |
| Years Active: | 1971-2012 |
| Genres: | Ghazal singing and film Playback singing |
| Website: | https://www.instagram.com/nayyara.n/ |
| Born | |
| Date: | 3rd November 1950 |
| Place: | Guwahati, Assam, India |
| Family | |
| Spouse: | Shehryar Zaidi |
| Children: | Jaffer Zaidi and Naad-e-Ali Barkha |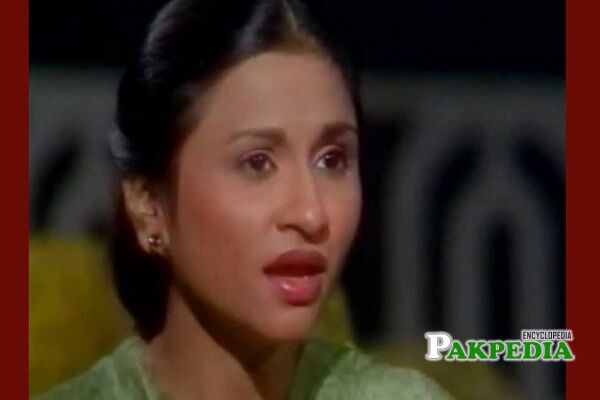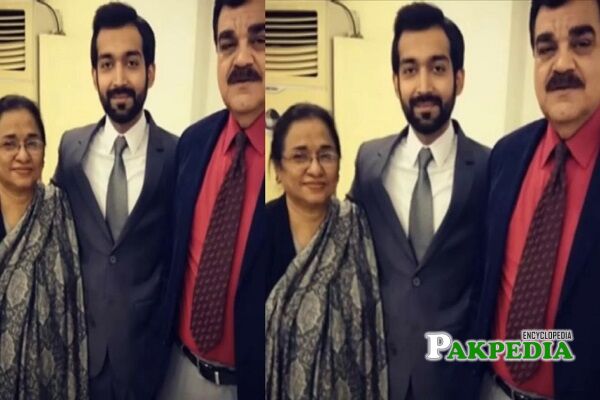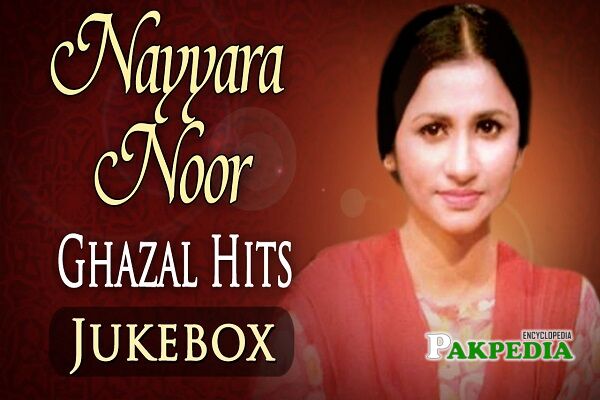 Nayyara Noor Biography
Pakistan has created many legends in music, which are a case study and institution for today's young singers and artists who want to enter the music industry in the future. By knowing their lives and artistic journey, they can learn a lot about this field. Nayyara is one of such singers who have the status of an 'institution' in her personality and art. She is a very simple, quiet, and shy woman who has maintained her distinctive style and quality from the beginning until now, and her appearance is an excellent example of simplicity. The Government of Pakistan awarded her the Presidential Medal of Excellence on August 14, 2005.
Nayyara date of Birth
Leading Pakistani singer Nayyara was born on November 3, 1950, in Assam, present-day India. Currently, she is living in Lahore.
Education of Noor
Her family was not involved in the art of music, nor did she receive any formal education in music. However, the credit for discovering Nayyara goes to Professor Israr.
Nayyara Noor Family
Her family was engaged in trade and moved from Amritsar to Guwahati, Assam. In 1958, her family came to Pakistan. She married proficient TV actor Sheryar Zaidi who is known for his work in drama serials 'Mann Mayal,' 'Kis Ke Aye Ge Baraat,' and 'Sehraa Mein Safar.' Her sons Naad E Ali and Jaffer Zaidi are also following their mother's footsteps and are trying to make their name in the music industry. Jaffer is working as a lead musician of a music band 'Kaavish' while Naad E Ali is establishing himself as a solo singer.
Showbiz Career
Initial Career
In 1968, when she was performing amateur songs for friends and teachers at the 'Annual Dinner' held at the National College of Arts, Professor Israr recognized the essence of singing in her, after which she was offered to show her singing skills regularly in radio Pakistan programs from the university. At that time, musician Arshad Mahmood used to play the guitar with a group of his friends. 
One day he was invited to a concert at the NCA, where he heard Nayyara singing Lata Mangeshkar's song 'O Sajnaan Barkha Bahar Aaye.' He was impressed by her singing abilities, and thus the two started working together. By 1971, she started playback singing for Radio Pakistan's drama series and later films.
Ghazal Singer
She sang Ghazals of Mirza Ghalib and Faiz Ahmed Faiz, while at the beginning of her career, she had the honor of singing with the ghazal emperor Mehdi Hassan. The non-film ghazals sung by her are also timeless, 'Rang Barsaat Ney Bharay Kuch Tu,' then 'Sawan Rut Ki Poon Chali,' 'Aye Ishq Hamain Barbaad Na ker,' 'Barkhaa Barsay Chat Par,' 'Main Teray Sapne Dekhun' etc.
Playback Singing For Films
She soon became a star on the horizon of Pakistan showbiz industry and started giving playback singing in movies besides radio and TV singing. Her first film was Gharana (1973), directed by K. Khurshid. In which she sang 'Tera Saya Jahan Bi Ho Sajna' with Laila Ali and Ahmed Rushdie. She proved her versatility through singing. Nayyara sang romantic songs 'Tera Saaya Jahan Bh Ho Sajna,' 'Tu He Bata Pagli,' 'Itnaa Bh Na Chaho Mujhe,' 'Roothay Ho Tm Tmko Kese Manaaon Piyaa,' and sad songs 'Aaj Gham Hei Tu Kiya,' 'Toot Gaya Sapna,' beautifully.
National Song
Her national anthem 'Watan Ke Matti Gawaah Rehnaa' still warms every Pakistani patriot's blood from Karachi to Kashmir. When she sang the song 'Wo Tamaam Din Wo Tamam Gham Jo Guzar Gae' in 1976 and EMI Pakistan released it in their album 'Khawaab Ka Safar,' it became a sensation in a short time, and this song became the voice of Pakistan. Given the sheer popularity of the song among the public, the Pakistan Army Public Relations Department, commonly known as ISPR, ranked it among the top ten songs of the era. 
This song was also associated with the stranded refugee caravans on the occasion of Partition of India. After the resignation of former Prime Minister Muhammad Khan Junejo and the death of General Zia, new elections started in Pakistan. Benazir Bhutto raised the flag of Pakistan People's Party on this occasion, with a big picture of Bibi, this poem of Jamil-ul-Din Aali was also displayed in the streets. From the roofs of the lofty houses, Nayyara filled the joy and spirit of freedom in people by singing this song in her captivating voice.
Nayyara Noor Songs
Aik Ajnabii Chehraay
Meraa Payar Tum Hee Hoo
Mosam Tu Deewana Hei
Tera Payaar Ban Key Aye
Zara Mere Nabaz Dekh ker
Phool Ban Jaon Gii
Kuch Log Muhabbat Kaa Silaa
Toot  Gayaa Sapna
Itna Bh Na Chaho Mjhe
Tu Hii Bataa Paglii Pawaan
Bol Ray Guriyaa Bol
Is Parchamm Kay Saaye Talaay Ham Aik Hein
Mjhe Dil Say Naa Bhulaana Chahe Rokaay Ye Zamaana
Roothhey Ho Tm Tmko Kesay Manaaon Piyaa
Aaj Gham Hei Tu Kiyaa
Tera Saaya Jahaan Bh Hoo Sajnaa
Social Media Handles
Her social media accounts include