Nasreen Jalil is one of those women who are never afraid to speak out on serious affairs and always remained an inspiration for other women. Though she remained in imprisonment for 2 times but it didn't stop her from being courageous and lionhearted.
She is currently serving as a member of the Senate Assembly for the second time after securing big in 2012 Senate Elections. Nasreen started from a ground floor, and gradually she was given important Ministries. She is always keen to learn new things. Interestingly, she is also a licensed Pilot. This article has all the information about her, including Nasreen Jalil Biography.
| Title | Description |
| --- | --- |
| Personal | |
| Name: | Nasreen Jalil |
| In Urdu: | نسرین جلیل |
| Famous As: | Mayor of Karachi |
| Nationality: | Pakistani |
| Residence: | Karachi Sindh Pakistan |
| Education: | BA(HON) English Literature |
| Alma Mater: | University of Karachi |
| Religion: | Islam |
| Profession: | Politician and licensed Pilot |
| Born | |
| Date: | 22nd February 1944 |
| Place: | Lahore |
| Family | |
| Spouse: | M.A. Jalil |
| Career | |
| Political Party: | MQM |
| In Office | |
| Role: | Deputy Mayor of Karachi |
| Dates: | 17 October 2005 – 19 February 2010 |
| Preceded By: | Tariq Hasan |
| Succeeded By: | Dr. Arshad A Vohra |
| In Office 2 | |
| Role: | Pakistani Senator from Sindh |
| Dates: | 2 March 2012 – present |

Nasreen Jalil Biography
Nasreen is a name acknowledged in all the political parties. She is known for her bravery and fearlessness who always take a stand on serious and mindful affairs. Nasreen is currently serving as a member of the Senate Assembly after winning 2012 Senate Elections. She has an impressive academic and political career.
From being a Naib Nazim to Chairperson, she has functioned on every possible post and delivered her best. Apart from a politician, she is also a licensed commercial pilot. She always had an interest in learning a different language and her interest and passion took her to Paris, where she learned the French language.
Nasreen date of Birth
She was born on 22nd February 1944 in Lahore, India. Later, her family moved to Pakistan.
Education of Nasreen
She did her schooling from Adabistan-e-Sophia and later went to the UK for further education. After her arrival, she completed her secondary education from Karachi. In 1960 she completed her matric from PECHS College. Afterwards, she got admission in Karachi University. In 1963 she went to Paris to learn the French Language.
After 1 year she came back and again went to Karachi University from where she completed her Masters in English Literature.
Nasreen Jalil Family
She belongs to a notable and highly-qualified family. Her father Zafarul Ahsan served as a Lahore Deputy Commissioner in 1947, and later he associated with Indian Civil Service. Nasreen's sister Yameen Lari is a renowned Pakistani architecture who was honoured with an award for her work.
Her Husband, M.A. Jalil, also served as a Pakistani Politician and also remained the leader of MQM. He, unfortunately, died in 2017.
Political Career
Initial Career
Nasreen, who became a member of MQM, started working from the ground later but gradually she was assigned important ministers after knowing her Caliber and determination. She was made in charge of Information and Research Party cell after learning her English Literature skills.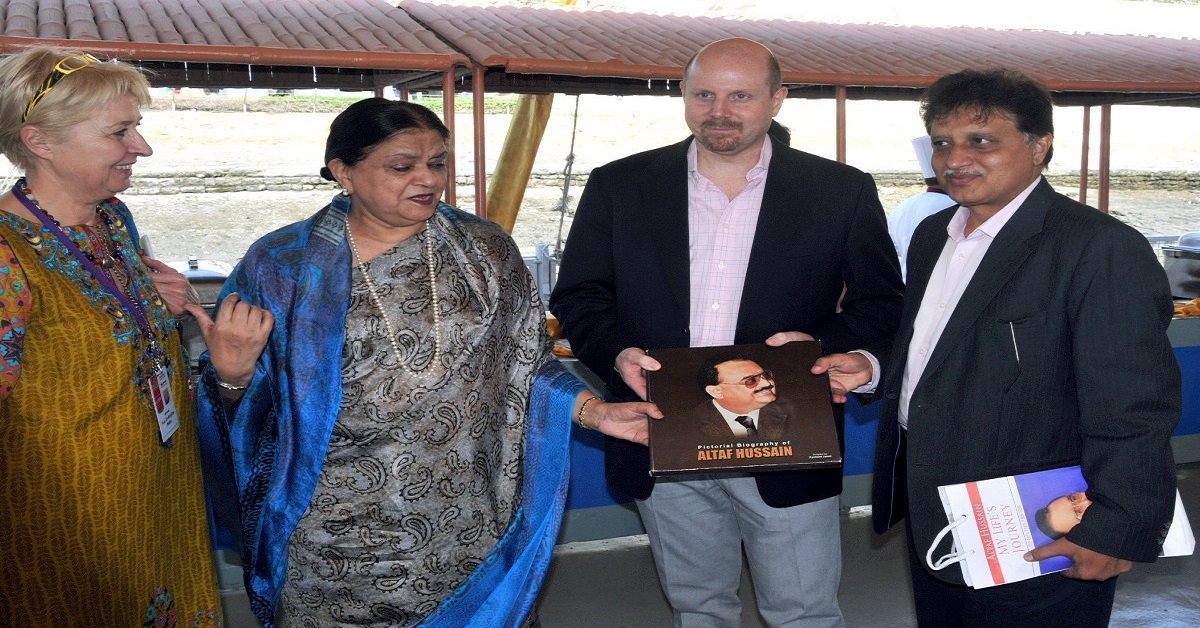 1994 Senate Elections
In 1994 she for the first time ran for the Senate Elections and fortunately won maximum votes. She was made the Senator on the party ticket of MQM. During her tenure, she was assigned important Ministries including Chairperson of Senate Functional Committee on Human Rights and MQM Research and Technocrat Committee.
Moreover, she remained the members of Kashmir Affairs, Foreign Affairs, special Education and Northern Affairs.
Arrestment
Unfortunately, in 1944 she remained in Imprisonment. To attend the Senate sessions, she used to come from Karachi Central jail on orders of Chairman Senate. She remained in Jail for 6 months, and afterwards she remained under House arrest till 1977. In 1999 she was again sent to jail for speaking against Kala Bagh Dam Construction by MQM.
2002 General Elections
She ran for the seat of the National Assembly in 2002 General Elections from NA-250 Karachi Constituency but unfortunately couldn't win maximum votes. In 2006 she became Karachi's Deputy Mayor and Karachi City Council. She also was sworn in as Naib Nazim.
Nasreen stated that all the underdeveloped countries of Karachi would be developed under by supervision and Women rights will be secured. She also ensured to provide health facilities.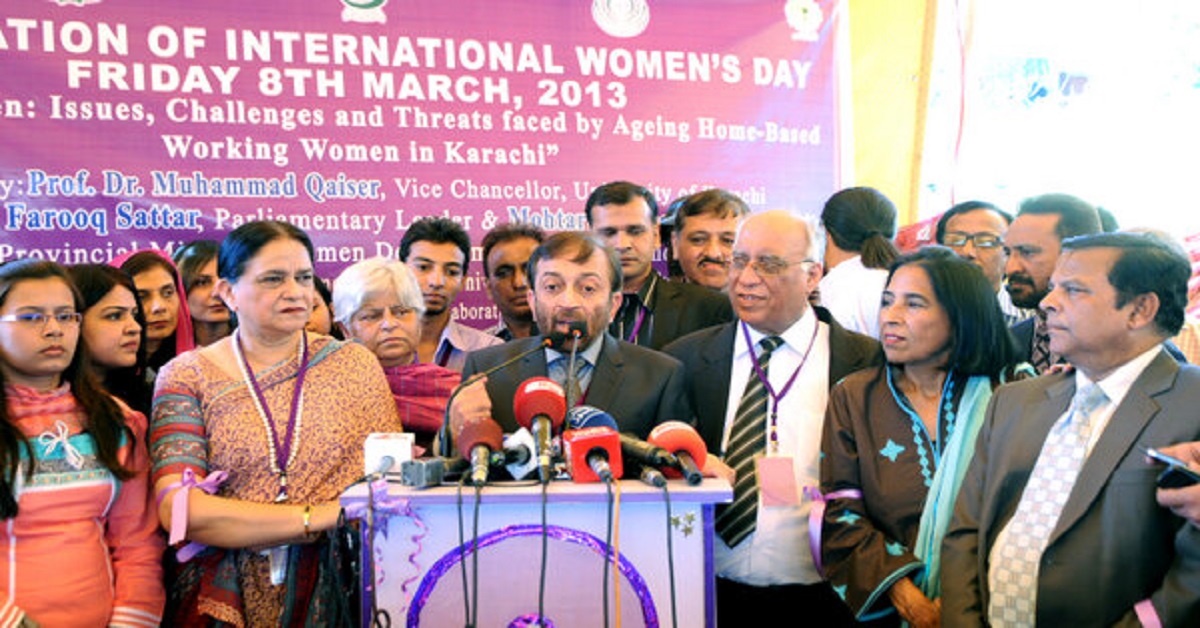 2012 Senate Elections
Nasreen again contested the Senate Elections in 2012 and remained successful in securing the maximum seats. During this tenure, she operated as MQM's Deputy Convener. Moreover, she has worked as a Chairperson of the Senate's Standing Committee on Economic Affairs, Finance, Statistics, Revenue, and Privatization.