Nasir Kazmi was a poet, staff editor, and journalist. His poetry, known as Mir Jadeed, is the best expression of subtle human emotions. The poet spent most of his 47-year life wandering the deserted streets telling tales and night stories. His best poems and lyrics are the essence of these nights. This article has all the information about him, including Nasir Kazmi Biography.
| Title | Description |
| --- | --- |
| Personal | |
| Name: | Nasir Kazmi |
| In Urdu: | ناصِر كاظمی |
| Full Name: | Syed Nasir Raza Kazmi |
| Famous As: | Poet |
| Nationality: | Pakistani |
| Education: | Islamia College, Lahore |
| Religion: | Islam |
| Profession: | Urdu Poet, Journalist, Staff Editor at Radio Pakistan, Writer |
| Genre : | Ghazal |
| Pen Name : | Nasir |
| Born | |
| Date: | 8th December 1925 |
| Place: | Ambala, Punjab, British India |
| Family | |
| Children: | Two Sons, Basir Sultan Kazmi & Hassan Sultan Kazmi |
| Died | |
| Date: | 2nd March 1972 |
| Rest Place: | Lahore, Punjab |

Nasir Kazmi Biography
Nasir kept the scale of his words and emotions romantic in his poetry, yet his words remained connected to contemporary issues. His ghazals and unique metaphors distinguish his poetry from that of other contemporary poets. Among the classical poets, he was most influenced by Mir Taqi Mir.
He also benefited from the words of Faraq, Ghalib, and other teachers. However, due to his respect for traditional ghazals, he incorporated modern colors and beauty in his poetry. He became a famous poet because of this common sense of thought and style. Nasir was a true creator; he wrote what went through his heart.
Nasir Date of Birth
He was born on December 8, 1925, in Ambala.
Education of Nasir
He completed his primary education in Ambala and Shimla, then continued his education at Islamia College, Lahore. In 1945 he returned to Ambala, but after some time, he moved back to Pakistan.
Nasir Kazmi Family
His father's name was Muhammad Sultan Kazmi, and he was a Subedar Major in the Royal Indian Force. His son Basir Sultan Kazmi is a dramatist and poet. At present, he is an RLF ( Royal Literary Fund) fellow at the University of Chester.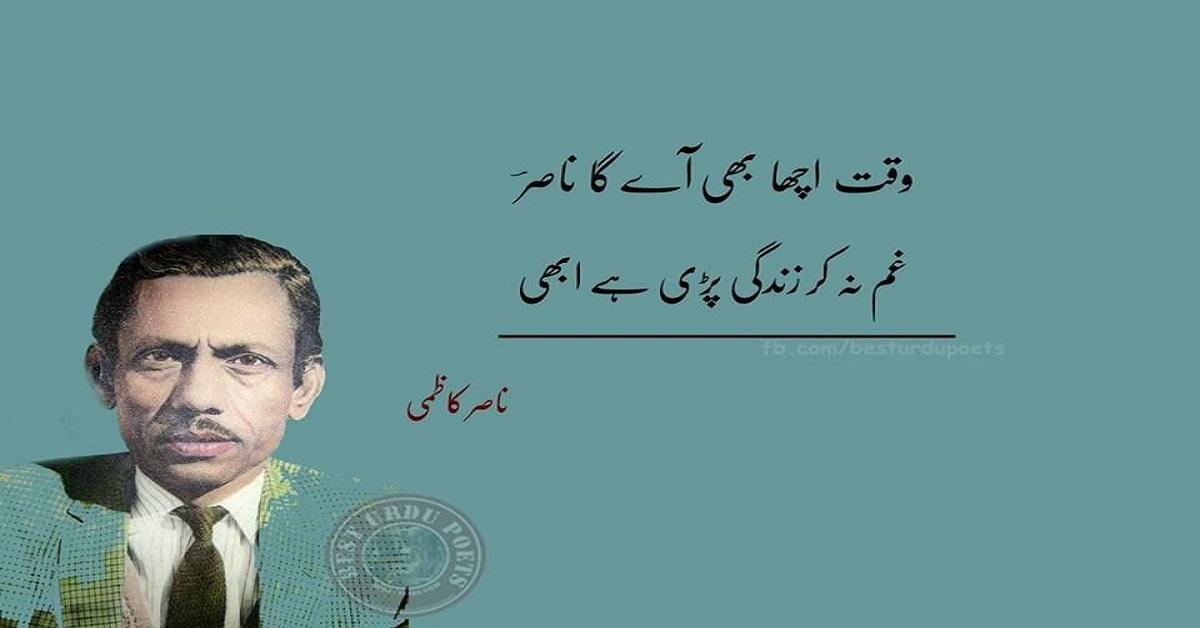 Early Career
He joined Lahore Radio in 1939 at the age of just 16 as a scriptwriter and then remained associated with Radio Pakistan in one form or another till the last moment. He started reciting poetry in 1940. Initially, he was influenced by Akhtar Sherani and started writing romantic poems in his style.
Then he came to ghazal, which later became his main field. He was a big fan of Mir Taqi Mir, and Hafiz Hoshyarpuri and his ghazals reflect these two poets. His poetic journey began with a Civilization turmoil and ends with another cultural tragedy.
Just as there was bloodshed in independence morning, so there was bloodshed in the evening of the fall of East Pakistan, he has also highlighted the sadness of this great tragedy in excellent illustrations. He was a member of the well-known literary magazines 'Oraq-e-No,' 'Humayun,' and 'Khayal.'
He later joined Radio Pakistan Lahore as a staff editor and remained associated with it until his death.
Poetic Career
His first collection, 'Berg E Ne,' was published in 1954 and gained popularity as soon as it came on the scene. His other poetry collections include 'Pehli Barsh,' 'Nishat-e-Khawab,' 'Diwan,' and 'Sur Ki Chhaya.' Also, a collection of his essays, 'Khushk Chashmay Key Kinaray,' has received acclaim from Urdu prose fans.
He witnessed the liberation of the subcontinent, and the sorrows and grieves that came with it shook his soul. He also saw the formation of Pakistan in 1947 and scenes of the fall of Dhaka in 1971. His poetry is also a sequence of Pakistan's history during these two periods.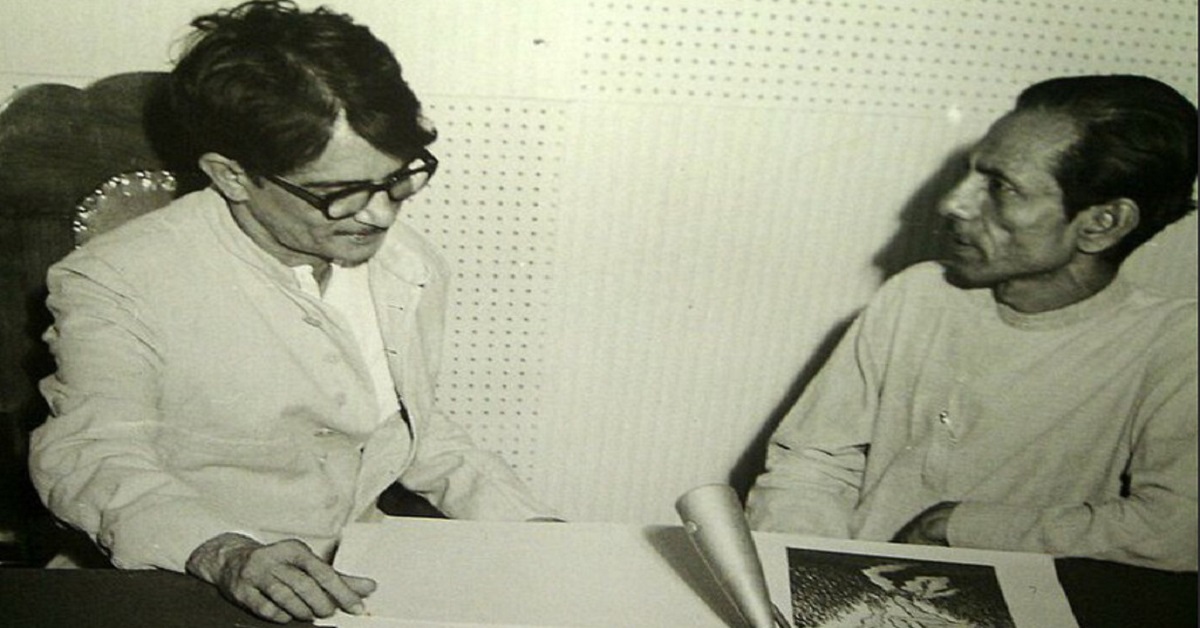 Poetry Collections
The two collections 'Dewan' and 'Pehli Barish' consist only of ghazals based on which his status is determined. In this regard, he has painted the landscapes of East Pakistan with all its cultural references, rivers, beaches, boats, fields, fishermen's songs, and illustrations of cold nights where the images of the land of East Pakistan come to the fore.
They are also mirrors of the deep feeling of turmoil that gave birth to the permanent anguish of half-existence. In this regard, he has used it in some complete ghazals. Another important experiment of style his ghazal is personification.
Book Pehli Barish
His book 'Pehle Barish' has 24 ghazals. Whatever the ghazals' incidental background, the metaphors in this series of ghazals depict creative evolution images on earth. Pictures of the local landscape are also carved so that they have a sense of elevation and grandeur.
The metaphors of the forest, water, and cities have an element of wonder in them. The most striking illustrations in the 'Pehli Barish' lyrics are about water and the forest. In whose scenes, there is not only beauty and charm but also imagination and wonder.
Nasir Diary
His diary was published under the name of 'Nasir Kazmi's Diary.' They contain entries from 1948 to 1972. The last entry is one day before his death (March 1, 1972). He used to write diaries from the age of 19 or 20. Each year he recorded his routine in a new diary.
Not all of these diaries were safe, and his son Sultan Kazmi has published the surviving ones. He did not write a diary every day, he wrote on the day when something was worth writing. Since the diary was not written with the idea of ​​publishing in mind, many things are usually concealed.
Because of these things, this diary is significant for his biographer. He was a beauty lover. Wherever he saw beauty, he mentioned it in his diary. This beauty is sometimes seen in the clouds and sometimes in the rains. Sometimes he referred to colorful flowers, and sometimes he referred beautiful birds.
In the first few years of the diary, the entries repeatedly mentioned a man whose real name he wanted to hide from himself. He remembered it by the pseudonym 'Ankh Ka Tara.'  He wrote at the beginning of his diary about his early life, which shows that he belonged to a prosperous family of Ambala.
But after Pakistan's establishment, this prosperity turned into misery, and he had to go through very challenging circumstances.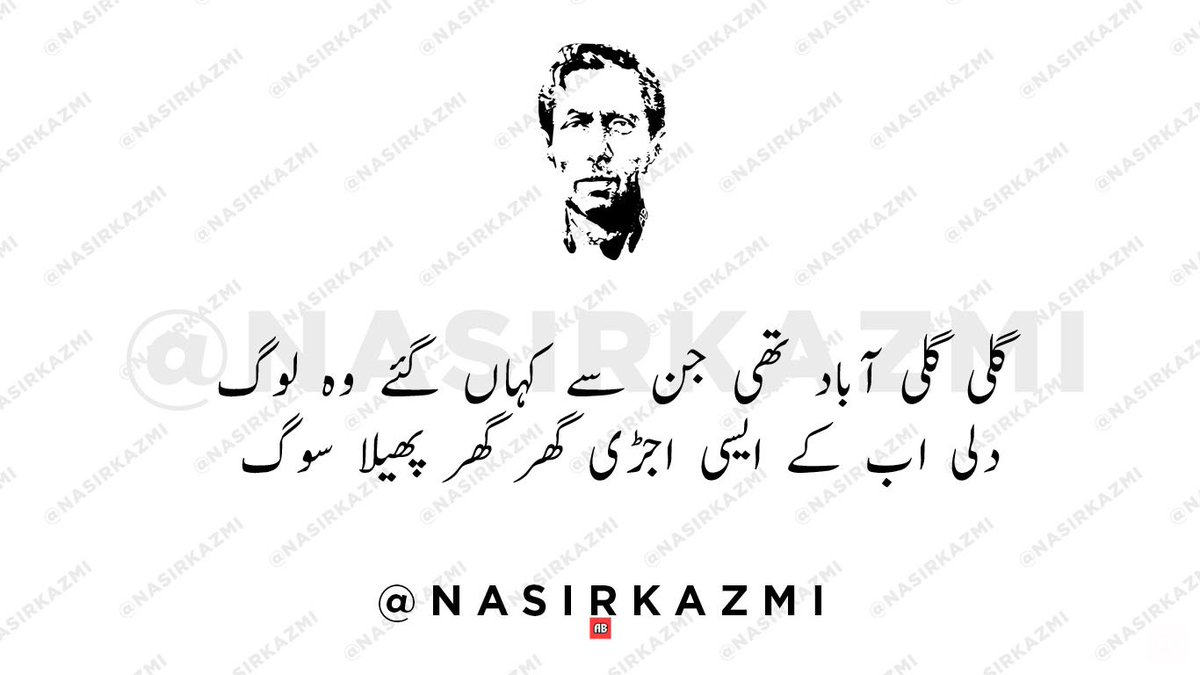 Nasir Kazmi Death
He passed away on March 2, 1972. His unique and touching expression style made his speech more famous and beloved among the people today than ever before. On his tombstone, his common poetry is written 'Daim Abad Rahe Ge Dunya, Ham Na Hun Ge Koi Ham Sa Hoga.'
Commemorative Stamp
Pakistan Post issued an Rs.15 stamp in 2013 to commemorate his death.
Nasir Kazmi Books
Pehli Barish
Barg E Nai
Hijar Ke Raat Ka Sitara
Deewan
Nishat E Khawab