Nasim Hasan Shah was a jurist by profession and worked as Pakistan's Chief Justice. He is recognized for his part in the verdict against Zulfikar Ali Bhutto the 1st Pakistani PM to be elected democratically resulting in the death penalty.
Another notable verdict by Shah was Parliament's restoration after then-President Ghulam Ishaq dissolved it. Apart from being a judge, he also wrote a few books. The article contains all the information about him, including Nasim Hasan Shah Biography.
| Title | Description |
| --- | --- |
| Personal | |
| Name: | Nasim Hasan Shah |
| In Urdu: | نسیم حسن شاہ‬ |
| Famous As: | Chief Justice of Pakistan |
| Nationality: | Pakistani |
| Education: | Bachelor of Laws (LL.B), Master in Arts (M.A.) |
| Religion: | Islam |
| Profession: | Judge |
| Alma Mater : | Government College, University Lahore, University of Punjab, University of Paris, Hague Academy of International Law |
| Chief Justice of Pakistan: | In office:18 April 1993 – 14 April 1994 |
| Appointed by : | Ghulam Ishaq Khan |
| Preceded by : | Muhammad Afzal Zullah |
| Succeeded by : | Saad Saud Jan |
| Born | |
| Date: | 15th April 1929 |
| Place: | Lahore, British Raj (now Pakistan) |
| Died | |
| Date: | 3rd February 2015 |
| Rest Place: | London United Kingdom |

Nasim Hasan Shah Biography
An inspiring personality physically 56 inches tall, Shah surpassed his disability to become Pakistan Supreme Court's Chief Justice from 17th April 1993 to 14th April 1994. After an excellent academic record and a Doctor of Law degree from the University of Paris.
He enjoyed a successful judiciary practice when he got designated as Judge of High-Court at 39. At 65, he retired from Supreme Court, the most extensive service by any jurist in Indo-Pak subcontinent's history.
He was called 'Man of Decade' in recognition of his contributions to Rule of Law and Democracy by American-Pakistan Alliance on 26th September 1993, and in 1959 he was named among nominees of Pakistan on P.C.A. (Permanent Court of Arbitration) at Hague that continued till 1977.
Shah Date of Birth
He opened his eyes on 15th April 1929 in Lahore, British Raj.
Education of Shah
He completed his early education from Cathedral School in Lahore and passed his matriculation exam from Lahore's Central Model School from 1933-1941. In 1943 he got enrolled at Government College in Lahore and secured graduation degree in 1947.
In 1949 he did L.L. B in 1st division from Punjab University Lahore. He secured a Master's degree in Political Science in 1951 from Government College. He then did Doctorate in Jurisprudence from Paris University and obtained a Doctorate Degree in Political Science from Paris University in 1954. Nasim also completed a diploma from 'The Hague Academy of Intl Law' in 1954. 
Nasim Hasan Shah Family
His father Syed Mohsin Shah was a renowned political activist and advocate.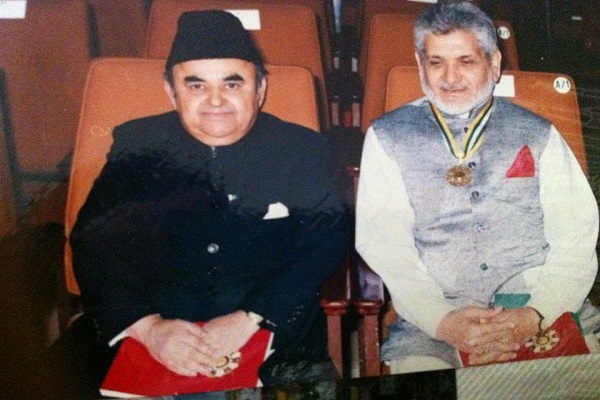 Career
From 1960-1963 he served Supreme Court as editor of its reports. He got elected as a member of Bar Council of West-Pakistan in 1964 and in 1966 as a Pakistan Bar Council member. On 11th March 1968, he was elevated to the rank of West Pakistan's High Court judge.
As a Judge
On 18th May 1977, he was designated as ad hoc judge of Pakistan Supreme Court and held the youngest judge's status in the history of Pakistan Supreme Court. He was designated as a permanent judge on 14th June 1979. From 1992-1994 he served as B.B.C.P. President.
As a Chairperson and President
On 26th April 1993, he got appointed as Chairperson Law Commission and C.J.P. (Chief Justice of Pakistan). On 21st April 1994, he got elected as President of 'Markazia Majlis-e-Iqbal'. He served as President of 'Quaid-e-Azam Forum' on 3rd June 1994 and in 1996 got elected as Chairperson of Electric-Power Forum.
In 1997 he was elected as President of 'Old Ravians-Association.' In 1997 he was made Visiting Professor at Kulliyah of Laws, I.I.U.M. (Intl Islamic University Malaysia) to deliver lectures on Islamization of Laws in Pakistan. In 1998 he took charge of 'The Citizen Media-Commission' as chairperson and in 1998 held the chair of Anjuman-e-Himaayat-e-Islam as its President.
The controversy of Bhutto's Case
It was perhaps 1st and last time in Judicial History of Pakistan that a petition was filed against ex-Chief Justice of Pakistan Supreme Court, seeking registration of the case against Shah on charges of assisting in the murder of ex-PM Zulfiqar Bhutto.
A bench consisting of Bilal Khan, and Sheikh Abdur-Rashid stated that the petition hadn't met criteria for processing because bench's judge couldn't proceed in the case that had been decided. 
Arguments of Petitioner
The bench members observed that petitioner of this case Mian Muhammad Haneef of P.L.F. (People's Lawyers Forum) wasn't well-prepared to talk on legal aspects of this case and is unable to answer questions raised. Leader of P.L.F.
Haneef said that ex-Chief Justice told in his two press interviews that Supreme Court's judgment in Bhutto's appeal (late) against his demise sentence was awarded by LHC (Lahore High Court) was an inappropriate decision, and this was a fit-case for slighter punishment.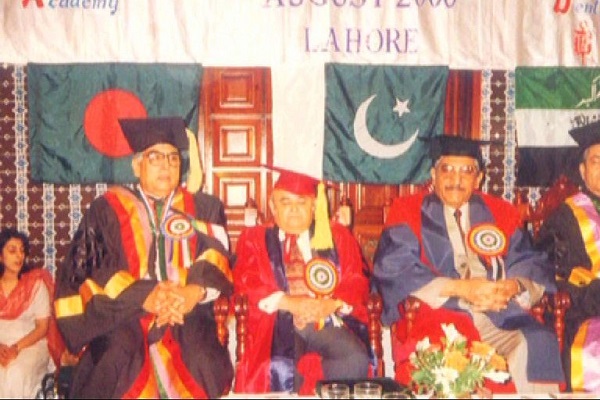 Demands by Petitioner
Haneef submitted that Mr Nasim was in Supreme Court's seven-member bench that upheld the death sentence. He maintained that ex-Chief Justice hadn't shown any emotions while agreeing with the opinion of the majority of the bench of the apex court that confirmed Bhutto's execution.
Upon the beginning of the proceeding, the petitioner asked the court to form a larger bench to hear this critical case. Still, the court rejected his request and informed him that the single bench hears F.I.R.s registration seeking petitions.
Later, Tahir demanded some time to collect evidence and asked for a deferment. Still, the court rejected his demands and ordered him to proceed his argument as it was his duty to gather proofs before filing the petition. Haneef began with quotes from Shah's interview, and the court then asked him the legal significance of quotes from T.V. interview.
When he submitted that interview's text was a 'Public Document' the bench asked the lawyer to tell legality of the public documents and said that points highlighted in this petition were hearsay based. 
Inquiry by Court
As for contention of the petitioner that Shah confessed in his T.V. interview that court governed him to examine the law to learn what is a confessional statement and what is legal worth of this statement when given on an extrajudicial or non-judicial forum.
He must be able to differentiate between legal statement and press statement. On 12th February 2004, High Court bench was dismissed. On 25th February 2010, President Asif Zardari stated 'I believe ex-Chief Justice Shah as Bhutto's murderer.  
Record of Public Service
President of P.C.B. 
Nasim Hasan Shah served as P.C.B. president from 1993-1994. During his term, an improvised committee was put on K.C.C.A. (Karachi City Cricket Association) whose affiliation with P.C.B. was suspended after a shocking confession by Nasim Shah in a T.V. interview, that he joined rejectionists under extreme pressure. The decision directed to Bhutto's execution.   
Citizen's Media Commission 
He served as the founding chairperson of the commission. 
Markazia Majjilis-i-Iqbal 
He served as elected President of Central Iqbal Committee.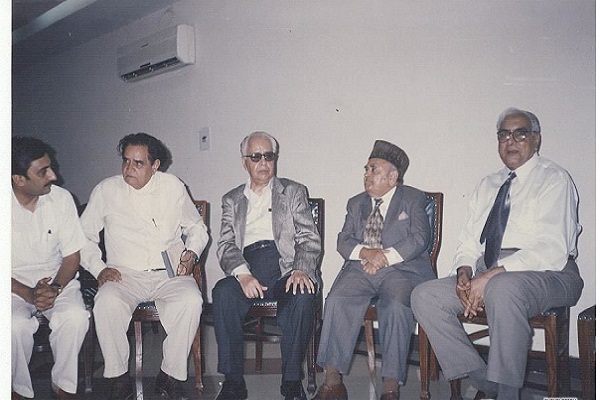 Nasim Hasan Shah Publications
Constitution, Law & Pakistan Affairs

Memoirs & Reflections 

Judgement on Constitution, Rule of Law & Martial Law in Pakistan 

Law, Justice & Islam

Constitution, Law & Pakistan Legal System
Nasim Hasan Shah Death
He passed away on 3rd February 2015 in the United Kingdom.