Nargis is a Pakistani film and stage actress and dancer. She was born as Ghazala, and her stage name is Nargis. Everyone fond of movies and stage dramas knows her name, and it would not be wrong to call her 'Stage Queen.' She not only made a name for herself with her excellent dance but also surpassed many famous actresses for her superb acting. This article has all the information about her, including Nargis Biography.
| Title | Description |
| --- | --- |
| Personal | |
| Name: | Nargis |
| Other name: | Ghazala |
| In Urdu: | نرگس |
| Famous As: | Film actress |
| Nationality: | Pakistani and Canadian |
| Residence: | Canada |
| Education: | Not Known |
| Religion: | Islam |
| Profession: | Film actress and Stage dancer |
| Height: | 5 feet 5 inch |
| Awards : | None |
| Born | |
| Date: | 12th August 1974 |
| Place: | Lahore |
| Family | |
| Spouse: | Zubair shah |
| Children: | Ali shah and Masooma shah |
| Parents: | Idress Butt |
| Siblings : | Deedar |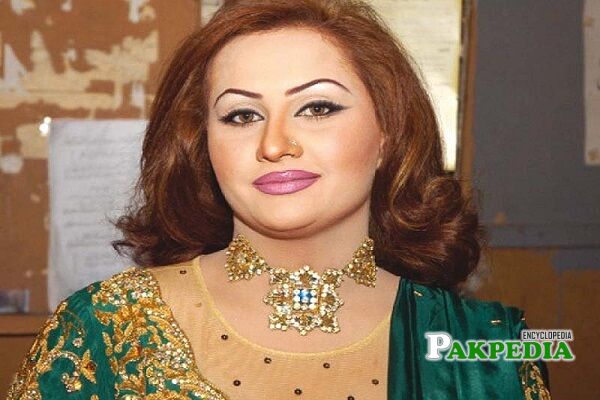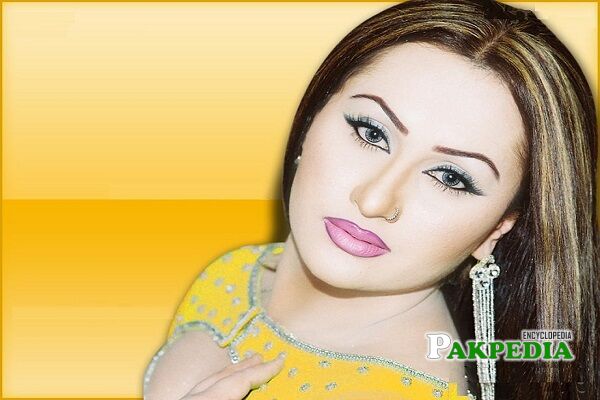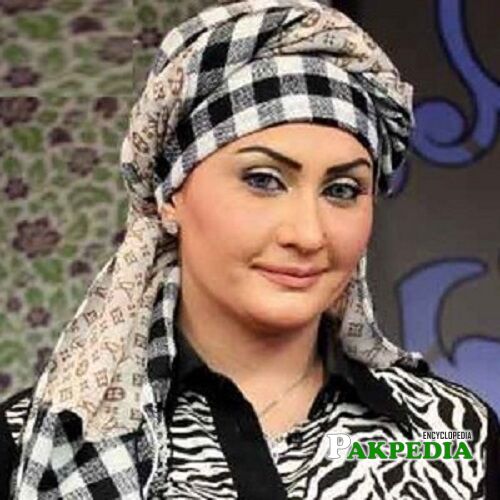 Nargis Biography
She is known for her controversial dances on stage and her mysterious personal life. Her voice used to captivate her crazy fans, and in her time, she was the highest-paid stage artist. Directors and producers used to cast her by paying the highest amounts as they knew they would recover every penny by earnings of dramas. Unlike other actresses in stage dramas, she has gained a lot of fame due to her lively phrasing. She has instilled the tradition of thrilling dance in stage plays.
Nargis date of Birth
She was born on 12th August 1974 in Lahore. Currently, she is living in Canada with her family.
Family
Her mother and father have both been involved in the film industry. She is the daughter of renowned sound recordist Idrees Butt. Her mother is from the Kasab family of Arifwala. Her sister Deedar is a stage dancer and comedian who is famous for Punjabi films. After Deedar's marriage, she told a regular press conference that she had stopped dancing in stage dramas. Nargis married Zubair Shah and is mother to a son Ali Shah and daughter Masooma Shah.
Career
Initial Career
She used to visit the studio every evening with her mother, Bilqis alias Bilo. At that time, she was learning dance from a master named Khurshid Baai. Under these circumstances, it was vital for her to take an interest in films. Her family home was in Mohalla Syedpur in front of the studios on Multan Road, but in those days, to try her luck in the film industry, she had rented a house in Neelam Block, 2.5 Marla. In those days, she was preparing dance on the song 'Honton Pay Aise Baat,' which filmed on the Indian actress Vajnati Mala.
Start of Acting Career
She was offered the role of a heroine in the 1992 film 'Nagan Spera,' which she accepted. In this film, Afzal Khan alias John Rambo was the hero opposite her. Later she acted in films including, 'Rani Bete Raaj Karay Ge' 'Jannat' 'Sala Bigraa Jae,' 'Aroosa,' 'Laila,' 'Aaj Ke Larki,' 'Insaaniyat,' 'Aulad Ke Qasam,' 'Madam Rani,' 'Dushman Zinda Rahe,' 'Dunyaa Dekhay Ge,' 'Kursi Aur Qanoon,' 'Kuri Munda Raazi,' 'Choriyan,' 'Laung Da Lashkara,' 'Kundan' and 'Yar Chan Varga.' 
She has acted in more than 100 films so far. The song pictured in the rain on her in Syed Noor's film 'Chooriyaan' became so popular that stage singers still refer to it in their dialogues. When she entered the film industry, Anjuman and Reema were ruling there. However, her real competitor was Reema.
Production Career
In her heyday, she hired the Shama Cinema and started producing stage plays.
Worst Period of Life
Some of the wrong decisions in her life cost her dearly, and she was confined to stage drama. The worst period of her life was her alleged affair with Inspector Abid Boxer. The so-called friendship ended when Abid Boxer severely beat her one night and shaved her head with her sharp knife. After the incident, she left the country for a while due to the fear of Abid Boxer.
Return to Pakistan
She returned Pakistan in 2003 after spending a year and a half in Canada, but was detained by police during a show in Gujranwala and remanded in custody on charges of nudity and lax dancing.
Popularity
She became more popular due to her affiliation with a Sialkoti famous family. She is popular all over Pakistan because of her dance and her speaking style.
Nargis Dramas
Johar Ke Behan
Gunda Raaj
International Looteray
Dandaa Peer
Mein Nay Payaar Kia
Madam Rani
Shartiya Meethay
Ao Payaar Karain
Maafia
Kuri Mundaa Raazi
Chooriyaan
Dupatt
Hawa Ke Beti
Laung Daa Lashkara
Yar Baadshah
Babu Khan
Sohaa Joraa
Daman Aur Chingaari
Ghundii Run
Aj Ke Larkii
Suhagan
Nasebo
Dushman Rani
Social Media Handles
Her social media accounts include