Anusha Rehman is a Pakistani politician and only parliamentarian from her family. She is associated with Pakistan Muslim League N since the start of her political career. By profession, she is also a corporate lawyer who holds an LLM Degree from University College London.
Anusha has contributed a lot during her tenure and has achieved various Key positions including the accessibility of quality-based Telecommunication services and introducing a program only for girls with the title 'ICTs for Girls' based on women empowerment. This article has all the details about her, including Anusha Rehman Biography.
| Title | Description |
| --- | --- |
| Personal | |
| Name: | Anusha Rahman |
| In Urdu: | انوشہ رحمان |
| Famous As: | Politician |
| Nationality: | Pakistani |
| Residence: | Lahore |
| Education: | LLM from University College London specializing in Law and Economics of regulated industries, networks and markets. |
| Religion: | Islam |
| Profession: | She is a Pakistani politician and Lawyer. |
| Affiliation: | PML(N) |
| Born | |
| Date: | 1 June 1968 |
| Place: | Lahore Punjab, Pakistan |
| Family | |
| Spouse: | Shabbir Ahmed Khan |
| Career | |
| Political Party: | Pakistan Muslim League (N) |
| Serve As: | Current Minister of State for Information Technology and Telecommunication, in office since August 2017 |
| Time Period : | 2013 to 2017 |
| Old Political Affiliations: | Pakistan Muslim League |
| In-Office | |
| Dates: | 7 June 2013 – 28 July 2017 |
| Prime Minister: | Nawaz Shareef |
| President: | Mamnoon Hussain |
| Political Party: | Pakistan Muslim League (N) |
| In-Office 2 | |
| Dates: | 4 August 2017 |
| President: | Mamnoon Hussain |
| Prime Minister: | Shahid Khaqaan Abbasi |
| Political Party: | Pakistan Muslim League (N) |

Anusha Rehman Biography
Anusha is a senior, and respectable Pakistani politician and a member of Pakistan Muslim League N. She has served on many crucial Ministers and remained a leading lady on various matters. She has previously served as a Minister of Telecommunication and Information Technology during Shahid Khaqan Abbasi's cabinet.
Anusha has done specialization in Economics and Law and has been awarded 'Gem Tech Global Achievers,' in 2015 for her services in Technology by the UN. In 2019 she was made the Secretary-General of the regional adviser by CTO ( Commonwealth Telecommunication Organization0.
Anusha Date of Birth
She was born on 1st June 1968 in Lahore to a political family. She belongs to Punjab from where she contests the elections.
Education of Anusha
She completed her graduation in LLB and later completed her masters in LLM from University College London. She did specialization in Economics and Law.
Anusha Rehman Family
She was born in a political family of pre-partition. Her uncle used to handle Sharif's families business legal matters. Anusha has worked with her uncle for a few years. Her Husband Shabir Khan is a former Board of Director of Telecommunication Mobile Limited.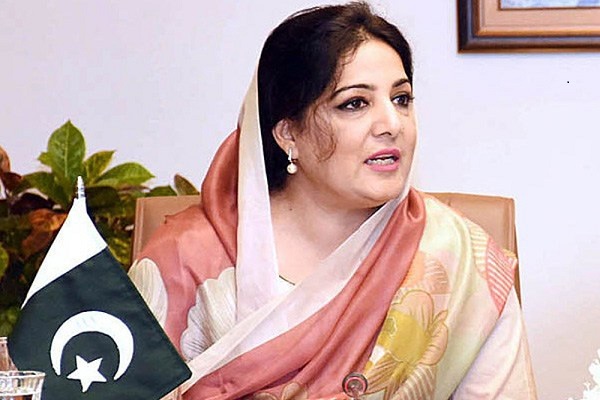 Political Career
Initial Career
Anusha started her political career in 2006 when she was appointed PMLN's senior Vice president of Lawyer's wing. During her tenure, she remained an active member and played an essential role in the refurbishment of Judiciary.
2008 General Elections
She ran for the National Assembly seat for the first time in 2008 General Elections on women reserved seat and won the highest votes. She was appointed as a member of Justice and Law. Later in 2009, she was given additional Ministers including look after legal matters of the party.
2013 General Elections
2013 elections again occurred in her favour as she once again made National Assembly member on the same political party ticket. After taking an oath as an MNA, she was made Minister of Telecommunication and Information Technology. She performed her Ministry with justice for which she was awarded 'Gem Tech Global Achiever' in 2015 by the UN.
In 2017 she was stopped to hold any Ministry after the disqualification of Nawaz Sharif. After the appointment of Shahid Khaqan Abbasi, she again appointed on the same Ministries in his cabinet. She remained on the post till 31st May 2018.
As a Minister of Telecommunication
Her services as a telecommunication Minister are worth appreciating. She had attempted many arrangement and administrative activities to accomplish the vision of the information-based economy. She initiated detailing of Telecom Sector Policy 2015 to address arising patterns in the area.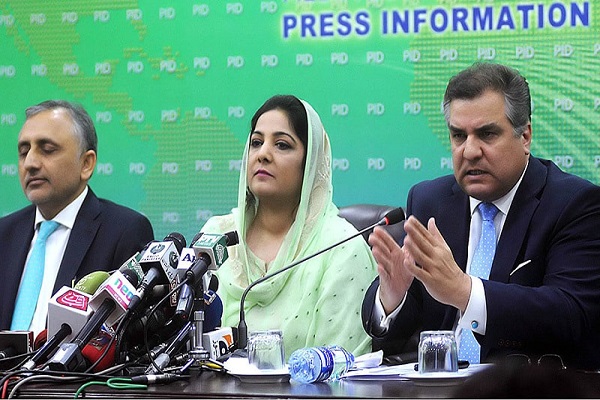 ICT Program
She is the only politician who introduced a program 'ICT for Girls' in order to empower women. The programs were specially originated to provide accessibility to ICT tools and infrastructure. Through this program, many girls had been given Digital skills and infrastructure. Many teachers were given detailed knowledge, including computing, coding and communication.
National Incubation Center
On July 2016, under her supervision, Pakistan's most significant centre came into being with the name 'National Incubation centre.' It was designed to give new businesses free workspace, brooding, increasing speed, Jazz xlr8 plans and approach to more than 50 million mobile clients.
On inauguration ceremony, Anusha Rehman stated that this program is the biggest milestone for Pakistan in the digital field.
As a Regional Advisor
On 15th February 2019, Anusha was made the regional advisor by Commonwealth Telecommunications Organisation to South Asia and East region and Secretary-General.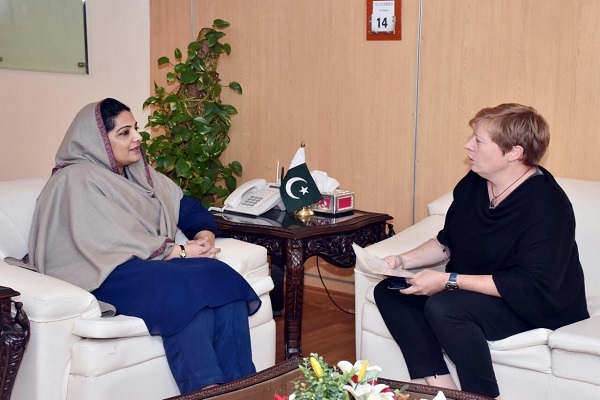 Anusha Rehman Awards
Government Leadership Award 2017
Gem-Tech Global Achiever Award 2015
Spectrum for Mobile Broadband 2015 Award
Social Media Handles
Her social media account include
https://www.facebook.com/anusha.rahman.khan/