Najeeb Haroon is senior member of Pakistan Tehreek-e-Insaaf Party. He became vice president of party in 2013 elections. Haroon is a very talented and educated person, he is an experienced and smart person. Mr. Haroon maintained a first class academic record throughout his engineering degree program, without losing a single academic session. 
| Title | Description |
| --- | --- |
| Personal | |
| Name: | Najeeb Haroon |
| Also Known as: | Engr. M. Najeeb Haroon |
| Name in Urdu : | محمّد نجیب ہارون |
| Famous As: | Founder of PTI |
| Nationality: | Pakistani |
| Residence: | Karachi, Sindh , Pakistan |
| Education: | Engineering Degree Holder |
| Religion: | Islam |
| Profession: | Politics |
| Website: | https://www.facebook.com/pg/mnharoon/about/?ref=page_internal |
| Born | |
| Date: | 23 May 1955 |
| Career | |
| Political Party: | Pakistan Tehreek e Insaf |
| Serve As: | Senior Vice President of Party |
| Vice President: | In 2006 Central Vice President PTI & Spokesperson on Housing & Works |
| Elected as Senior: | In 2013 Elected as Senior Vice President of PTI in the intra-party election '13 |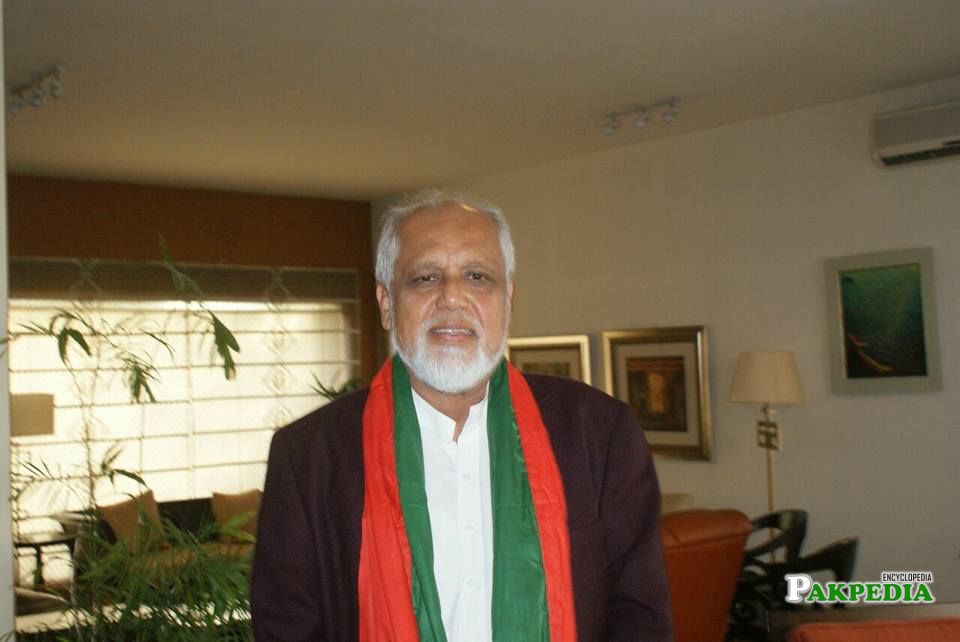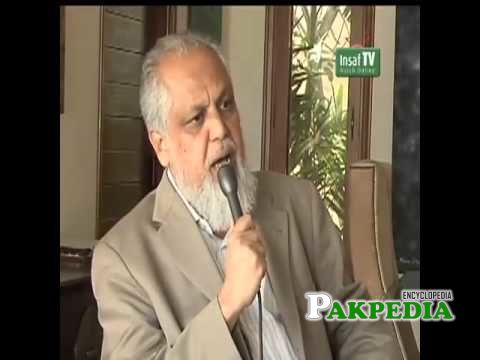 Biography

  
Najeeb Haroon a prominent face of PTI born on 23 May 1955. He lives in Karachi Pakistan. 
Education

The very definition of a self made person, Mr. Haroon held a full time job at PIA throughout his tenure as an engineering student. While working full time night shifts, Mr. Haroon maintained a first class academic record throughout his engineering degree program, without losing a single academic session. If this was not enough of a challenge, he followed up his earlier involvement as a Joint Secretary of the Student Union at DJ Science College and comprehensively won the student union election in his final year to acquire the coveted position of President of the Student Union at the NED University.The struggle continued and following marriage and a two year stint at Saudi Arabia to acquire some hard earned savings, Mr. Haroon completed a Masters in Civil Engineering from a distinguished program at the Oregon State University, USA with a perfect straight 'A' achievement throughout the curriculum. 
Patriotism

Commitment to his country brought Mr. Haroon back to Pakistan in 1987, with his young family to initiate the humble beginnings of Principal Builders. Twenty five year later, his perseverance and entrepreneurial skills have made Principal builders one of the foremost names in the local construction industry. A testimony to the integrity and professional caliber of the company is the fact that, after successfully completing project worth billions of rupees in twenty five years of service, Principal Builders have never faced a single claim or litigation proceedings. Today the business has turned into a second generation company when Mr. Haroon's three sons with outstanding international academic credentials have returned to Pakistan to serve with their father and carry the baton forward to serve the country. 
Career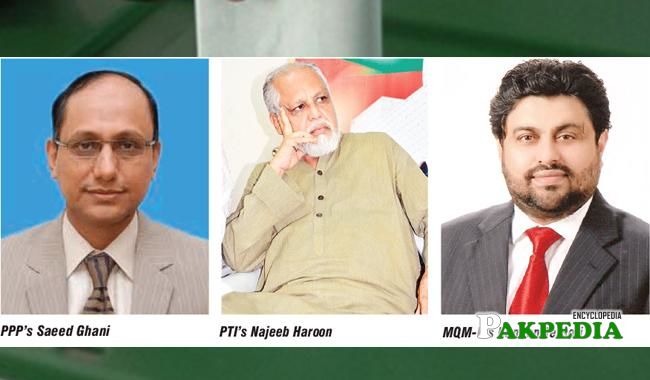 As in his academic years, despite the rigors of a very active and aggressive professional career Mr. Haroon has always found time for social service and political leadership. Fifteen years ago he was one of the founding members of Tehreek-e-Insaf and has since then contributed to the struggle of the party, to serve today as its Senior Vice President, when the party has acquired a nationwide acclaim.  A list of his achievements is :
1973 Student Union President at D.J. Science College
1978 Student Union President at N.E.D. University
1987 Graduated from Oregon State University, Corvallis, Oregon, USA with a perfect cumulative GPA of 4.0
1987 Founded "Principal Builders" (CA- Category Company)
1996 Founding Member of the Central Executive Committee PAKISTAN TEHREEK-E-INSAF (PTI)
2006 Central Vice President PTI & Spokesperson on Housing & Works
2013 Elected as Senior Vice President of PTI in the intra-party election '13
Registered as Professional Engineer with Pakistan Engineering Council (CIVIL – 4985) LIFE TIME MEMBER
Senate Election 2018
There will be six candidates contesting for the technocrat seats, which will include PPP's Dr Sikander Mahindro and Rukhsana Zuberi, Muttahida Qaumi Movement's Hasan Feroz, Dr Qadir Khanzada and Ali Raza Abidi and PTI's Najeeb Haroon. [2] Senate Election