Autograph by Mustansar hussain
Mustansar hussain at his young age
Mustansar hussain in a Karachi festival
Mustansar hussain was awarded Pride of performance award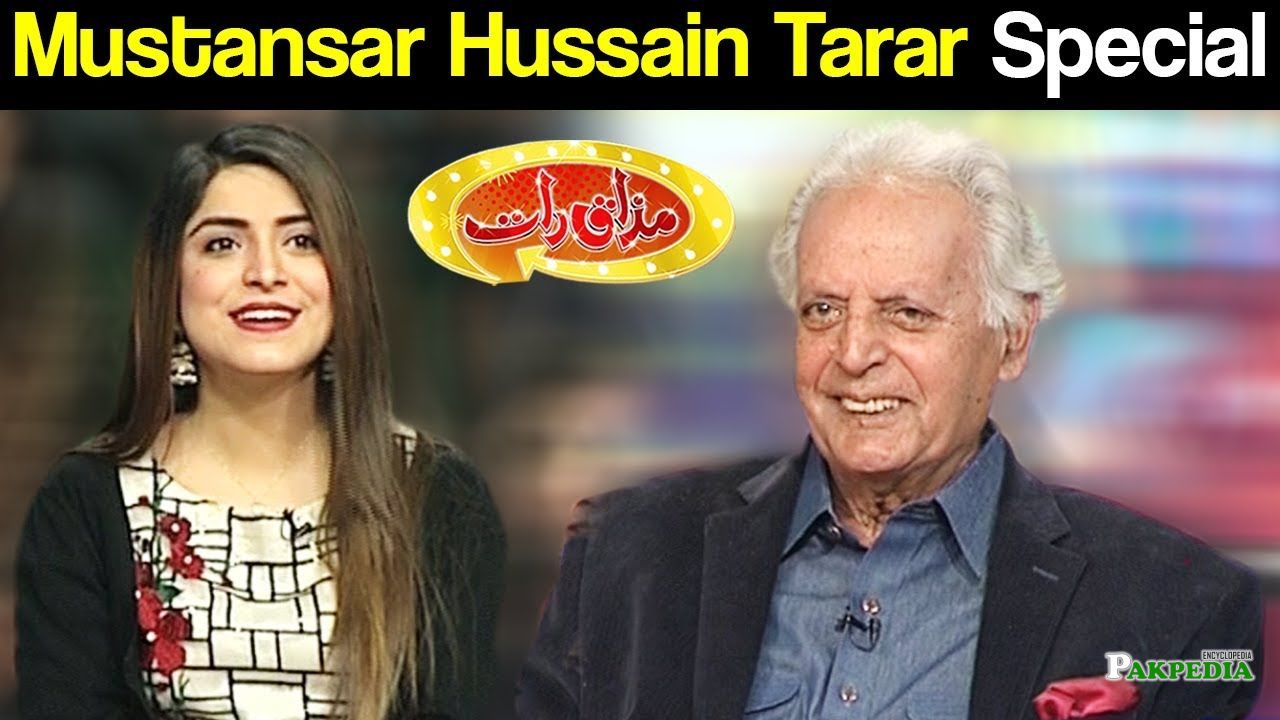 Mustansar hussain in Mazak raat
Biography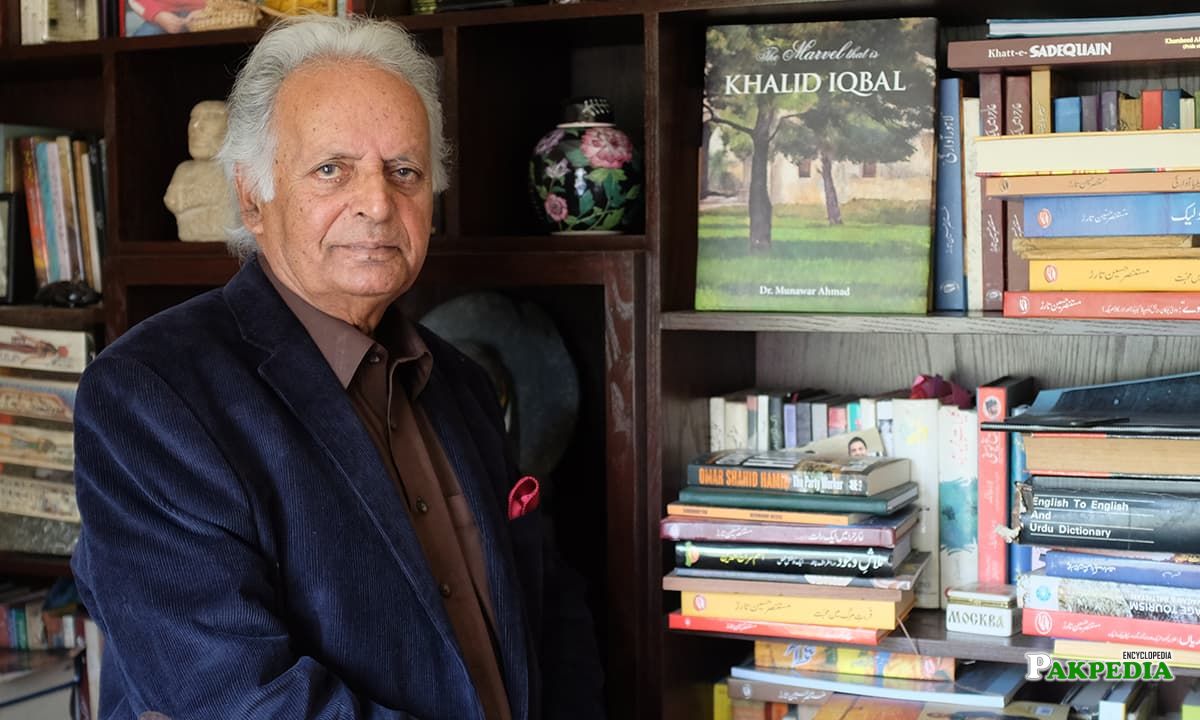 Mustansar Hussain Tarar is a Pakistani author, actor, former Radio Show Host, compere and enthusiast. Having made a name for himself by taking the mantle in Pakistan's mountaineering community, Mustansar Hussain is widely recognized as one of the most famous and well known personalities in both Pakistan and the rest of the world. Though the origin of his fame and decadence is usually considered to be his established and decorated career and as a writer, Tarar can also be recognized as the foremost endorser for tourism projects in Northern areas of Pakistan, having exorbitantly increased the array of tourist exposure to the areas in question by becoming both a mountaineer and an adventure author who uses these locations as backdrops for his storylines. 
[1]
Biography Biography
Career
He has written more than 50 books including novels and a collection of short stories in his career. His first book was Nikley Teri Talaash Main (1970), dedicated to his youngest brother, Mobashir Hussain Tarar, a travelogue of Europe published in 1971. This followed a period during which he travelled in seventeen European countries, and it led to a new trend in
Urdu
literature. As 'Safar Nama', (travelogue) he has so far over forty titles to his credit. He also became a television actor and was, for many years, a host of
Pakistan Television Corporation's (
PTV) live morning show Subah Bakhair (1988) (Good Morning). His unconventional and down-to-earth style of hosting earned him great popularity among people from all circles of life. He is one of the most recognised personality among children as he spent a big part of transmission time addressing children exclusively. He called himself the chacha jee (paternal uncle) of all Pakistani children and soon became known by this title. Tarar has been an active mountaineer for many years and has been to the base camp of the famous mountain K2 and the Chitti Buoi Glacier. 
[2]
Career Career
Travel Enthusiast
From a pioneer morning show host to a playwright and from a novelist to a column writer, there are different shades to this great man's personality. However, one shade really sets him apart. He is first and foremost a travel enthusiast and mainly famous for writing travelogues which have now reached a number of many dozens. Tarar happens to be the best selling Urdu author of Pakistan for nearly three decades now. From a soldier serving at Siachen to a farmer's daughter in a Sindhi village, his audiences are common people of Pakistan. They hold a fascinating journey in their hands when they read a Tarar travelogue. More than anything else, Tarar likes to think of himself as a vagabond travel enthusiast which is nothing but true. He has been travelling since he was a teenager and seen the world from Alaska to Australia. Within Pakistan, he has travelled from the plains and deserts of
Sindh
and Balochistan to the base camp of
K2
and all high mountains and valleys of the north. He has written a dozen travelogues on northern areas of Pakistan only. 
[3]
Travel enthusiast
Novels List
Guzara Nai Hota
Undlas Mein Ajnabi
Niklay Teri Talash Mein
Chitral Dastan
Yaak Saraaye
Hunza Dastan
Shahpar
Kalash
Bahao
Putli Packing Ki
Yak Saraye
Siyah Aankh Mein Tasveer
K2 Kahani
Des Huwe Pardes
Dakia Aur Jolaha
Pyar ka Pehla Shehar
Be Ezzati Kharab
Nanga Parbat
Shamshaal Bemisaal
Kas-o-Kashak Zmane   
Books List
Monh Wal Kaba Sharif
New York k Sao Rang
Ratti Gali
Nepal Nagri
Sunehri Ullu Ka Shehar
Alaska Highway 
Ullo Hamare Bhai Hain
Ghar-e-Hira Mein Aik Raat
Qila Jangi
Parinday
Barfeeli Bulandiyan
Bayezti Khrab
Moscow ki Sufaid Raatein
Qurbat-e-Marg Mein Muhabbat
Des Huwe Pardes
Safar Shumal kay
Shamshaal Bemisaal (Safarnama)
Drama List
Aik Haqeeqat Aik Afsana
Hazaron Raastey 
Parinda
Shehpar
Sooraj Ke Sath Sath
Kelash
Freb
Famous Columns List
Ya Sub Tera Karam……Ay Pakistan
Seyah Raat Main, Pakhtoon,Balochi,Sindhi Aur Punjabi Roshan Charagh
Manto Sahib Aur Tehreek-E-Pakistan Kay Ghaply
Ek Bhairh Ka Iqbali Byan
Qila Lahore Aur Loh Kay Mandir Main Manter
Ian Botham Ke Sas Aur Pakistan
Islamabad Kay Khambon Say Latky Howay Adeeb