Muniba Mazari is a Young, Independent, and Courageous Public Figure who got immense fame for being an exceptional motivational speaker and representing her homeland on various platforms. Muniba is a single parent who didn't let her disability become a burden for her. Due to her bravery, she became the goodwill ambassador of the UN. This article has all the information about Muniba, including Muniba Mazari Biography and Muniba Mazari Family.
| Title | Description |
| --- | --- |
| Personal | |
| Name: | Muniba Mazari Baloch |
| In Urdu: | منیبہ مزاری |
| Famous As: | Iron Lady of Pakistan |
| Nationality: | Pakistani |
| Residence: | Balochistan |
| Education: | Bachelors |
| Religion: | Islam |
| Profession: | Model, Activist, Painter, Motivational speaker |
| Height: | 5 feet 6 inch |
| Website: | http://www.munibamazari.com |
| Awards : | She bagged various awards |
| Born | |
| Date: | 3rd March 1987 |
| Place: | Rahim Yar Khan |
| Family | |
| Ethnicity: | Baloch |
| Spouse: | Khurram Shahzad |
| Children: | Nael Mazari |
| Siblings : | 2 Brothers |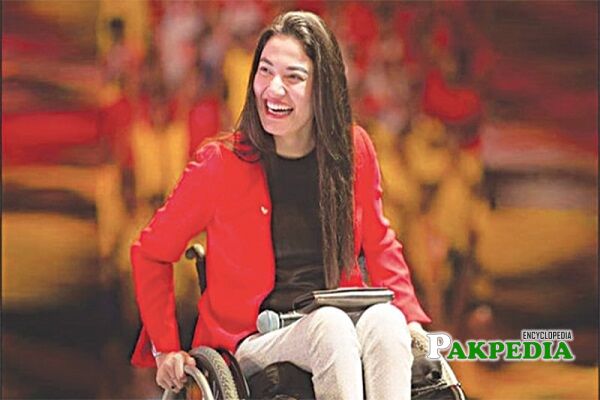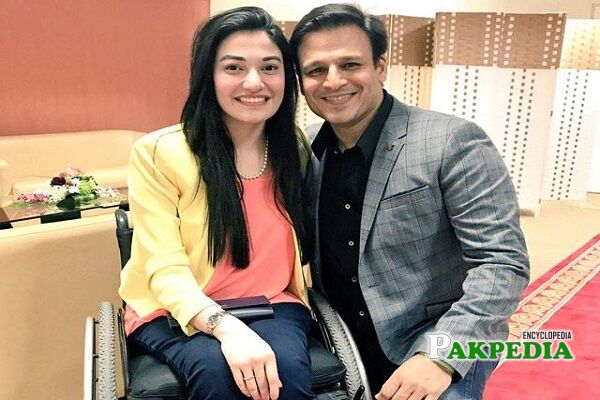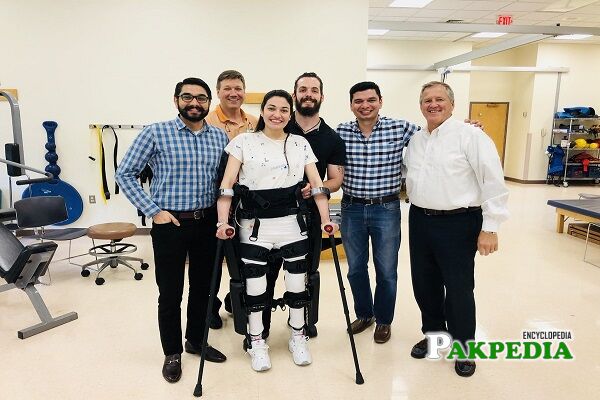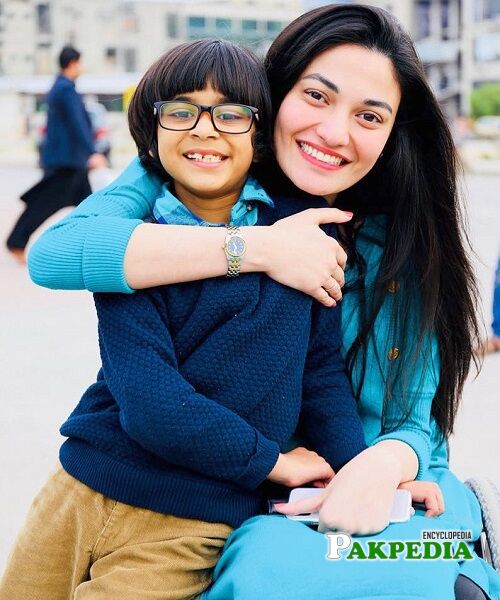 Muniba Mazari Biography
Muniba is a synonym of fearlessness and bravery who, in spite of all the obstacles that life put on her way, stood up and made her place in everyone's heart. The tough time that she has faced in her life made her strapped and sturdy. Muniba is a brilliant Painter, an amazing Motivational Speaker, and also works for Tony and Guy despite being in a wheelchair for a long time. Mazari is running her own brand with the name 'Mazari's Canvas' and don't miss a single day without impressing every soul with her consistency and determination. She is living with her adopted son Nael Mazari.
Muniba date of birth
Muniba was born on 3rd March 1987, in Rahim Yar Khan to a conservative Baloch family. 
Education of Muniba
During his intermediate Muniba got married to a former Pilot. However, it is said that she has a degree Bachelors in Fine Arts.
Muniba Mazari Family
Muniba opened her eyes to a conservative and traditionalist family where woman are not allowed to be a public figure. Her family's tradition killed her dream of becoming an artist, but destiny decided something else for her. Mazari got married to a former Air Force Pilot when she was only 18 years old. He divorced her after knowing about her disability, but the divorce changed her life in the best possible way. Muniba is living with her adopted son Nael Mazari.
Muniba Mazari Accident
One fine day on 27th Feb 2008 on coming back to Rahim Yar Khan from Quetta, Muniba, and her husband met with a horrendous accident that resulted in Muniba's major injuries that put her on the wheelchair forever. Luckily her husband succeeded in saving his life by jumping out from the car, leaving behind his wife helplessly. Muniba remained on the bed for almost 2 years, yet those 2 years made her what she is today. A courageous, smart, and unstoppable woman.
During her tough times, instead of becoming her support system, her husband and father left her in this crucial time. However, her mother stood by her side in every step. On her death bed, she made her first painting, and it is how success journey originated. Her accident also resulted in her parent's divorce. After a few years of her accident, Muniba adopted a son.
Career
Initial Career
Muniba is known for building her painting career on her own terms. At the start, she started working for Areeb Azhar, where she used to run a Facebook page. It is how she started earning on a monthly basis. Moreover, Muniba found a job at her son's school, where she used to teach Urdu. Due to her TED talks, she got acknowledged by the managing director of PTV who gave her work, and she started working for Clown Town. She used to look after children and the elderly.
With time she started getting more and more fame. Muniba has likewise worked for a beauty brand and Tony $ Guy, who choose her to be their first model in a wheelchair. Her bravery and consistency made her celebrated and famed, and she showed to the world that what a fearless, independent, and courageous woman can do. Muniba also took part in a campaign that was based on patriotism. In that campaign, she likewise showed her singing skills.
As an Artist
While she started painting on her death bed, she decided to make painting her actual career. Muniba launched her own brand named 'Muniba's Canvas.' She has involved herself in many Art exhibitions where she displayed her work nationally and internationally too. She also did her Artwork for charity purposes. Her first-ever international exhibition took place in Dubai that was hosted by the Embassy of Pakistan. She tries to convey the message of life, dreams, and passion through her paintings. A few of her exhibition's incorporate:
Nomad Art Gallery
Exhibition in Islamabad at Sareena Hotel with the collaboration of National University of Modern Language
USEA Art Club Solo Art Exhibition
Art Exhibition for the Embassy of US
Australian High Commissioner Art Exhibition for Charity Purpose
As a Motivational Speaker
Muniba has participated in multiple platforms as a motivational speaker, which became an actual reason for her acknowledgment. Once her speech on TED talks about her life journey took the world on the storm, and she received immense praise and applaud for her bravery and daring attitude. Since then, Muniba usually received an invitation to be a part of different events as a motivational speaker on the international level too. Muniba also went to the Army Public School to enhance the enthusiasm of the students, where she also sang a song.
As an Ambassador
In November 2014, after her TED talk, Muniba became a center of attention and got recognized by various leading brands and organizations. On 11th December 2015, Muniba made the Goodwill Ambassador of the United Nations. She got an honor to be the first Ambassador for United Nations from Pakistan. Since then, Muniba has been seen speaking about the gender equality of men and women. Moreover, she has emphasized giving equal rights to the girls of nation.
Muniba never hesitates to talk about the discrimination happening in the world. She believes in empowering women so that they become the future of the Nation. She is known to be the Inspiring lady of Pakistan who has proved that she is worthy of this position by speaking for giving rights to the minorities on various platforms.
Social Media Handles
Her social media accounts include