Muhammad Shafee Okarvi also known by as Maulana Muhammad Shafee Okarvi was a Pakistani religious scholar and orator. He was one of the founders of the Jamaa'at-e-Ahle-Sunnat Pakistan and the Gulzaar-e-Habeeb Trust.He became mureed of sheikh-e-Tarqiat, wali-e-kamil Hazrat Mian Ghulamullah Sahib in Naqshbandiyan order in Astan-e-Aliya Sharqpur ( Sheikhupura District).
| Title | Description |
| --- | --- |
| Personal | |
| Name: | Muhammad Shafee Okarvi |
| In Urdu: | محمد شفیع اوکاڑوی |
| Famous As: | Theology |
| Nationality: | Pakistani |
| Education: | Islamic Sciences and Arts |
| Religion: | Islam |
| Profession: | Religious Scholar |
| Delivered : | 18,000 Speeches |
| Founders of: | Jamaa'at-e-Ahle-Sunnat Pakistan and the Gulzaar-e-Habeeb Trust |
| Awards : | Sitaara-e-Imtiaaz |
| Born | |
| Date: | 2 February 1930 |
| Place: | Khem Karan East Punjab India |
| Family | |
| Children: | Five Sons and Six Daughters |
| Parents: | Haaji Shaiekh Karam Ilaahi (Father) |
| Siblings : | Seven |
| Died | |
| Date: | 24 April 1984 |
| Rest Place: | Karachi Pakistan |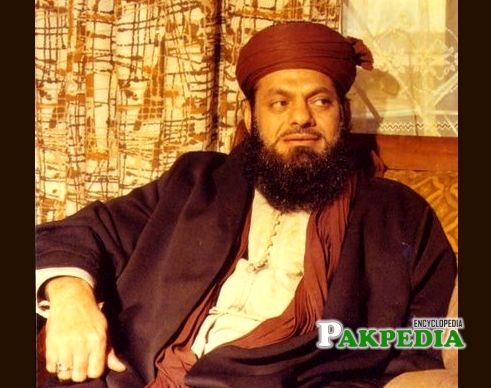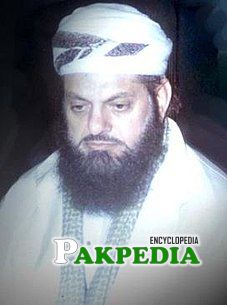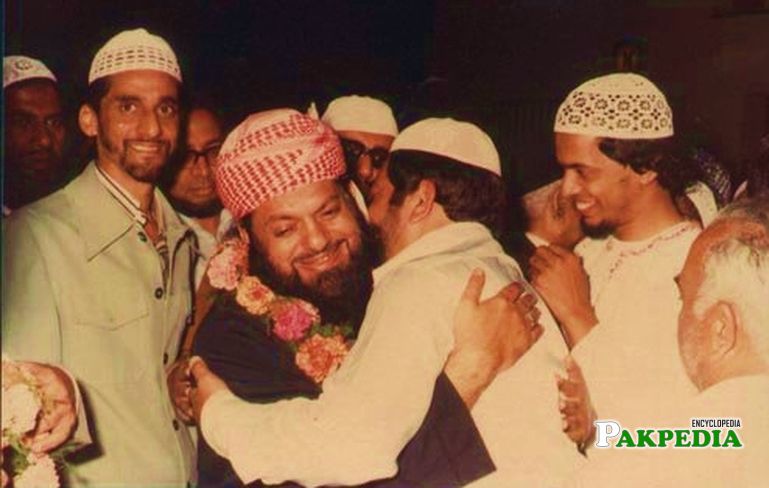 Family and Education
Shafi father was Haaji Shaiekh Karam Ilaahi son of Shaiekh Allaah Dittaa son of Shaiekh Imaam-ud-deen (May Allaah have mercy on them) who belonged to a respectable business family of Punjab.Middle school and in religious education completed Dars-e-Nizaami and courses of Hadees-o-Tafseer.[1]  Family and Education 
Some Particulars and Services
In early days of receiving education along with his Peer-o- Murshid Hazrat Saani Saahib Sharq Puri and other Scholars of Ahle Sunnat he participated with full zeal in the Movement of Pakistan and remained active in it till the partition of India.
Migrating from India
In 1947 after migrating from India he came to Okara and with his father built Masjid Ghausiyah in the town Okara. He also established Jaami'ah Hanafiyah Ashraf-ul-Madaaris on G.T. road (Grand Trunk Road) and remained as its mentor and one of the founders.
Religious Education
The honorable Maulana received religious education and on completion was awarded certificates for the courses of Dars-e-Nizaami and Hadees-o-Tafseer from Shaiekh-ul- Hadees Wat-Tafseer, Hazrat Shaiekh-ul-Qur'aan Allamah Maulana Ghulaam Ali Saahib Ashrafi Okarvi and Shaiekh ul Hadees Wat-Tafseer Ghazaali-e-Dauraan Hazrat Allamah Maulana Saiyyid Ahmad Sa'eed Saahib Kaazimi, of Madrissah Arabiyah Islaamiyah Anwaar-ul-Uloom, Multan.
Sahiwal
The honorable Maulana started addressing Friday prayer at Jaame Masjid Muhaajireen, Montgomery, ( Sahiwal), which attracted very large crowds and he remained as the head of the Islaamiyaat Section at Birla High School, Okara.During his stay in Okara, the honourable Maulana always prominently participated in holy, religious, national, and social welfare activities.
Khateeb and Imaam
In 1955 due to immense persistence of the religious circle of Karachi, he came to Karachi. And in 1956 he became the Khateeb and Imaam of the biggest central masjid of Karachi, Memon Masjid (Bolton Market) Karachi. And till the end, all day and night with heart and soul he remained busy in the preaching of Deen and the Sunni Path.
Honorary Obligations of Khitaabat
After the Imaamat and Khitaabat of Memon Masjid, he performed honorary obligations of Khitaabat and kept leading the Friday prayers for nearly three years at Jaame Masjid Eidgah Maidaan, for two years and four months at Jaame Masjid Aaram Bagh and for twelve years at Noor Masjid near Jubilee Cinema. There would always be an enormous crowd in each place. In all these masaajid he kept giving the Dars (explaining) on the Tafseer-e-Qur'aan in order and narrated the explanation of nine Quraanic Parts over a period of 29 years.
Masjid Ghausiyah
During these days in 1964 he built Masjid Ghausiyah. With the affiliation of Masjid Ghausiyah Trust in P.E.C.H.S Society he established a religious education school with the name of Daar-ul-'Uloom Hanfiyah Ghausiyah. (He was also the Founding Chairman of this school.) Al-Hamdu-Lil-Laah after receiving religious education from here many students are preaching the religion and the true Sunni path all around the world.
Founder and President
In 1972 the honourable Maulana laid the foundation stone for the construction of a Masjid in Doli Khata, Gulistan-e-Okarvi (Soldier Bazaar), Karachi on a piece of land which was reserved for a masjid for the last 100 years and started honourary Khitaabat. Established its trust, by the name of Gulzar-e-Habeeb (Sallal Laahu 'Alaiehi Wa Sallam) Trust. The honourable Maulana was its founder and the president. Under the management of this trust, Jaame Masjid-e-Gulzar-e-Habeeb and Jaami'ah Islaamiyah Gulzar-e-Habeeb are under construction. In the side of this Masjid is the Mazaar Shareef (holy grave) of the Honourable Maulana which is a Marja-e-Khalaaiq (the holy place of spiritual asylum for all).
Preaching of Religion
For the preaching of religion and the true Sunni path, the honourable Maulana traveled to Far East, Middle East, India, Palestine, South Africa, Mauritius and many other countries around the World. Till 1980 only in South Africa, 100,000 cassettes of Maulana's speeches were sold. The quantity of sold cassettes in other countries is also not small. And now the video cassettes of his speeches are also widely distributed.[2] Services
Books
The honourable Maulana Okarvi is the author of many books which are based on his oceanic knowledge, academic research work and religious intelligence on the love of the holy Prophet (Sallal Laahu 'Alaiehi Wa Sallam). These are seen in religious circles with great respect. Each book is still printed in millions and is still very popular. These are their names:
List of Books
Zikr-e-Jameel
Zikr-e-Haseen (2-Vols)
Raah-e-Haqq
Shaam-e-Karbalaa
Raah-e-Aqeedat
Imaam-e-Paak aur Yazeed Paleed
Barakaat-e-Meelaad Shareef
Sawaab-ul-Ibaadaat
Namaaz-e-Mutarjam
Safeena-e-Nooh (2 Vols)
Musalmaan Khaatoon
Anwaar-e-Risaalat
Mas'alah-e-Talaaq-e-Salaasah
Naghma-e-Habeeb
Mas'alah-e-Siyaah Khizaab
Angoothay Choomnay ka Mas'alah
Akhlaaq-o-'A'maal (broadcasted speeches)
Ta'aaruf 'Ulama-e-Deoband
Meelaad-e-Shafee*
Jihaad-o-Qitaal*
Aa'eenah-e-Haqeeqat*
Nujuumool Hidaayat*
Mas'alah-e-Bees (20) Taraveeh*
Maqaalaat-e-Okarvi*
And many other booklets and magazines on different topics.
Speeches
In 38 years the honourable Maulana Khateeb-e- A'zam Pakistan (Greatest Orator of Pakistan) gave more than 18,000 speeches on hundreds of topics, till now which is a world record. (This counting is only of the huge gatherings. The actual figure for lectures is higher.)
Heart Attack
In 1975 during a journey, for the second time the honourable Maulana had a heart attack and in the same condition came to Karachi and stayed in the hospital under treatment for six weeks.
Last Tour
In 1983 the honourable Maulana visited India; this was his last tour out of the Country. He visited Bombay, Ajmer, Delhi and Bareilly Shareef in this tour.In March 1984 the honourable Maulana went to Sharq Pur Shareef, visited the shrine of his Peer-o-Murshid. This also proved to be his last visit.
Last Speech and Death
On 20 April 1984 he made his last speech at the congregation of Jum'ah prayer at Jaame Masjid Gulzar-e-Habeeb, (Sallal Laahu 'Alaiehi Wa Sallam). On the same evening the honourable Maulana had a severe heart attack for the 3rd time and was admitted in the National Institute of Cardio Vascular Disease. After three days, in the morning after the 'Azaan of Fajr while reading durood o salaam (peace and salutation) on his beloved holy Prophet (Sallal Laahu 'Alaiehi Wa Sallam), on Tuesday, 21 Rajab-ul- Muraj-jab 1404 A.H, i.e. 24 April 1984 at the age of 55, he went to meet the True Creator.
Namaaz-e-Janaazah
On 25 April, at Nishtar Park, Karachi, in the Imaamat of Allamah Sayed Ahmad Sa'eed Kaazimi after the prayer of Zuhr millions of people attended the namaaz-e-janaazah (funeral prayer) of the honourable Hazrat Khateeb-e-A'zam Pakistan and said last farewell to this true lover of holy Prophet Taaj Daar-e-Madinah (Emperor of Madinah) (Sallal Laahu 'Alaiehi Wa Sallam) with immense love and respect. On the same evening the honourable Maulana (May Allaah have mercy on him) was laid to rest in the vicinity of Masjid Gulzar-e-Habeeb, Karachi.