Syed Mir Hassan Mir is a famous Shi'a Noha and Na'at reciter and lamenter of Imam Hussain a.s. He is a veteran in Noha khwani, Manqabat khwani, Na'at Khwani and Qaseeda khwani. He is recognized on both national and international level. His novel style of recitation earned him huge fan following and respect not only in Pakistan but also in neighbouring countries. He is well known in the Shia as well as Sunni community and is considered the best Noha Khwaan (Noha reciter) of present because of his unique style of recitation.
    
| Title | Description |
| --- | --- |
| Personal | |
| Name: | Mir Hassan Mir |
| In Urdu: | میر حسن میر |
| Famous As: | Noha reciter |
| Nationality: | Pakistani |
| Residence: | Karachi |
| Education: | Bachelors in Economics |
| Religion: | Islam |
| Profession: | Noha Khwani |
| Website: | http://www.mirhassanmir.com/ |
| Born | |
| Date: | 10 May |
| Family | |
| Ethnicity: | Syed |
| Children: | 2 sons |
| Relatives: | Mir Sajjad Mir (cousin) |
| Career | |
| Occupation(s): | Noha Khwani |
| Genres: | Manqabat, Qaseeda, Noha, |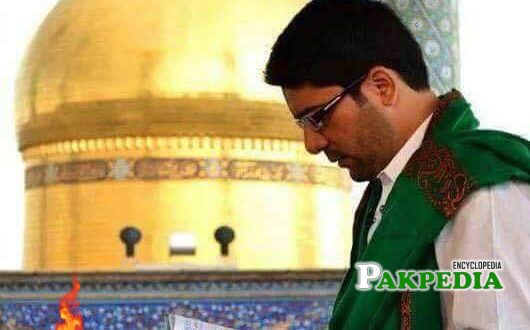 Biography

Syed Mir Hassan Mir belongs to a respectable Syed family who were migrants of India. The family settled down in a small village named JHAMPIR which is a small village around 100kms far from Karachi. It is where this family have been commencing Muharram's Majalis and Azadari since migration.  
Birth and Education
Mir Hassan Mir was born on 10th of May in Karachi. He completed his Bachelors in Economics in year 1998. [1] Biography and edu
Family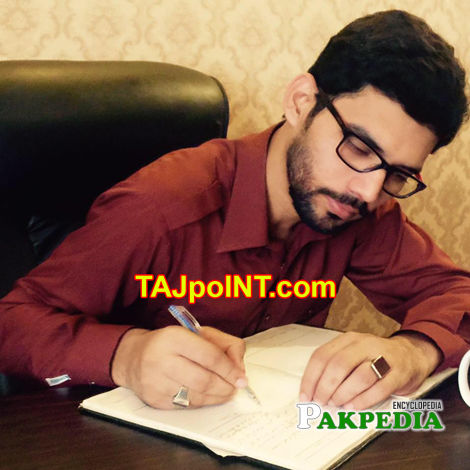 Mir Hassan is married and blessed with two sons. His cousin Mir Sajjad Mir is also a famous noha khwan and reciter. Mir Takallum is also his relative. He is a poet and used to write kalams for Mir Hassan Mir. 
Career

As Mir Hasan grew younger his grandfather, family and relatives came to realize the fact that his voice and reciting qualities were not just ordinary. Hence they always kept encouraging him in continuing with the same due to which he developed confidence a lot. Jhampir was his first institute and the first platform where he started reciting from. Slowly and gradually he started attending mehfils with his grandfather in Karachi, where he use to recite and started gaining recognisation. With the grace of Ahlebait a.s and his parent's duas he was much known all over Karachi and became re known at an international level as well. Since he is the youngest in house he didn't feel the responsibility of becoming an earning member at such a early stage. Hence he devoted all his time to manaqbat khawani. He also started his international trips in the year 1999 for the same.
[2] Career  
Writeups

Besides noha khwani, Mir Hassan is a poet also. He wrote and compose many kalams . These writeups earned him praise from the listeners for his great taste of poetry and love for Ahl-ul Bait a.s. Some of these famous kalams are:  
Abbas a.s tera haq hy zamana tujhy roye (عباسؑ تیرا حق ہے زمانہ تجھے روئے)
Zakhm-e Akbar a.s py Laila s.a rida dal do( زخمِ اکبرؑ پہ لیلیٰؑ ردا ڈال دو)
 Khuda Kher Kry (خدا خیر کرے)
Aaj ka din bhi Mola a.s beet gya (آج کا دن بھی مولاؑ بیت گیا)
Qalandar Saien (قلندرؒ سائیں)
Mir Hassan Mir is no doubt an inspiration for upcoming young reciters who wants to join in the career of Noha Khwani.