Muhammad Salman Naeem is a politician and is member of Punjab's Provisional Assembly since 2018. He defeated Foreign Minister Shah Mehmood Qureshi by 3,578 votes. He later announced his joining the PTI after meeting Prime Minister Imran Khan during the formation of the government and became Pakistan's youngest Parliamentarian. This article has all the details about him, including Muhammad Salman Naeem Biography.
| Title | Description |
| --- | --- |
| Personal | |
| Name: | Muhammad Salman Naeem |
| In Urdu: | محمد سلمان نعیم |
| Nationality: | Pakistani |
| Education: | B.A |
| Religion: | Islam |
| Profession: | Politician |
| Family | |
| Spouse: | Unmarried |
| Career | |
| Political Party: | Pakistan Tehreek-e-Insaf |
| Serve As: | Special assistant to the Chief Minister on transport |
| Time Period : | 11th September 2018 – 1st October 2018 |
| Old Political Affiliations: | Member of Provincial Assembly of Punjab |
| Member of the provincial Assembly | |
| Constituency: | PP-217 (Multan-VII) |
| Assumed office: | 15th August 2018 |

Muhammad Salman Naeem Biography
Very few youngsters aim to join political parties or make their career in the field of politics. Most of the youngsters are interested in medical, engineering, banking, and very few in politics. Salman is one of those few individuals who aim to work for their country, people, home towns by joining politics.
He holds the status of Pakistan's youngest Parliamentarian. He defeated PTI's most senior member by a considerable margin.
Salman Date of Birth
He was born on January 28 1993. Currently, he is living in Multan.
Education of Salman
He holds a graduation degree.
Political Career
In Pakistani General Election of 2018, he got elected as an independent contestant from PP-217 to Pakistan's Provincial Assembly. He contested against PTI Vice Chairman Shah Mehmood Qureshi and subjugated him with a huge margin of votes.
Though Qureshi was a strong contestant for Punjab CM in 2018 election after his subjugation with such a significant margin, he was out of the competition. Salman joined PTI with Jehangir Khan' support and due to the position of the party in Punjab.
On September 11, 2018, he was positioned into CM Usman Buzdar's provincial Punjab Cabinet and was designated as an assistant to CM on transport.
Disqualification
The Election Commission withdrew the notification of Salman's victory on PP-217 Multan, announcing a decision on the petitions against his success. The Election Commission has declared the election for the Provincial Assembly seat null and void and ordered re-election.
It was proclaimed in ECP decision that according to NADRA records, he was less than 25 years old at the time of the election and was not eligible to contest the election. PP-217 voters Shoaib Akmal Qureshi and Tahir Hameed had filed a petition in the Election Commission against his victory.
According to the petitioners, he uses two names and also has two ID cards. In his first ID card, his name is Salman Naeem, and his date of birth is January 28, 1994. In the new ID card, his name is Mohammad Salman, and his date of birth is February 1, 1993.
The petitioners stated that the name of the candidate in the nomination papers is Muhammad Salman while in the tax return it is Salman Naeem. On October 12, High Court's Election Tribunal suspended his disqualification after the petition he filed against Election Commission's decision regarding his rejection.
Currently, he is working in the 'Punjab Government cabinet' regarding transport.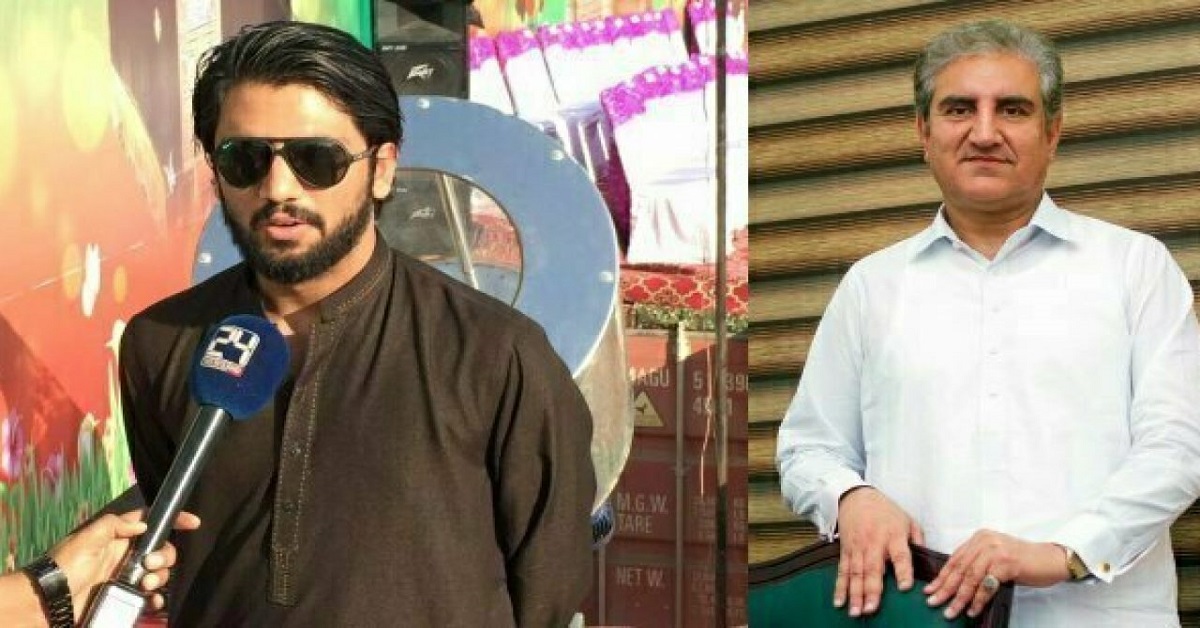 Social Media Handles
His social media accounts include
https://twitter.com/shsalmannaeem